25 Spellbinding Fantasy Romance Books Every Fantasy Lover Must Read
Would you be interested to know more about the best adult fantasy romance books? Be prepared to enter a magical realm filled with mythical creatures and a dash of love.
The genre of fantasy romance is not new. There is a lot more to learn about these seductive, enchanted tales, even if the most well-known instances appear in young adult books.
The finest adult fantasy romance novels are gripping and full of epic love with an almost often joyful conclusion.
In order to compile the greatest fantasy romance books, we looked through bestsellers, award-winning books, and reader favourites on Goodreads for a high fantasy adventure with a dash of romance gently laced with magic.
What is Fantasy Romance?
Fantasy romance is any literary work featuring mystical, supernatural, or non-human elements is considered a fantasy romance.
Describing a fantasy tale that adheres to many of the tropes and guidelines of the chivalric romance subgenre.
One of the key elements of romantic fantasy is the focus on human interactions, including social, political, and romantic ties.
Although many novels are categorized by a single broad genre, such as historical fiction or horror.
Authors sometimes cross those boundaries to include aspects from several distinct tropes into a single, fantastic tale.
These books should be on your to-read list if you enjoy reading about love that is entwined with adventure and is situated in several realms.
Each of the books listed below has an improbable yet passionate love story.
I've read both urban fantasy and high fantasy, but regardless of the subgenre, every book contains enough imagination to transport the reader to a different reality.
What are Elements of Fantasy Romance?
I've discovered that the stories in this romance novel genre share a lot of common elements.
Fantastical World Building
If you want to immerse yourself in a scenario unlike any other in a novel, fantasy romances are the best choice.
Without a magical location for the tale to take place in, it wouldn't be a fantasy romance novel.
Writing a story is similar to building a home; even with all the proper ideas, a weak foundation will prevent even the most beautiful structure from standing.
Due to this, fantasy romance books spend a significant amount of time describing the setting and the world in which the characters are interacting.
This description often includes information about the inhabitants of the setting, the laws or social norms that govern it, and the general appearance and atmosphere of the setting.
Slow Burn Romance
Personally, I like books in this genre not just for the action and adventure, but also for the epic love story between the protagonists that triumph above everything.
Expect your soul to burn and your heart to ache for someone who already enjoys happy endings, the feelings and growing love in a slow-burn relationship just seem more gratifying.
Even in standalone books, there is sometimes a sluggish to building relationships between characters.
This may be especially true for fantasy romance book series.
Slow-burn romances have various qualities that make reading them pleasurable.
A fantasy romance book is an excellent option if you enjoy slow-burning love stories.
Suspenseful Stories
Since many fantasy romance novels share stories of good and evil, their plots frequently contain elements of suspense.
Some fantasy romance stories have more suspense than others, so if you're not a lover of romantic suspense you might not enjoy this aspect of the books.
Stories With Good Vs. Evil Plots
Numerous fantasy romance protagonists find themselves engaged in a struggle or continuing conflict with dark magic or evil monsters.
Magic is frequently represented as having both good and bad aspects.
Depending on what you enjoy, pick your fantasy books carefully as some of these dark features can be fairly violent or involve bullying characteristics.
Fantasy romance novels sometimes have a narrative or subplot that pits good against evil.
Romantic Fantasy Book Series
Fantasy romance books are frequently published as many book series because they place such a strong emphasis on world-building, suspense, and the struggle between good and evil.
Because there are too many elements and plotlines to fit into just one book, authors instead write fantastic fantasy romance book series that allow you to immerse yourself in their fantastical settings and get to know the characters and their challenges.
Some readers may not want to devote as much time to a three- or five-book series, but if you find a fantasy romance novel that checks all your boxes, you should definitely read it.
Difference Between Fantasy Romance and Paranormal Romance
Fantasy Romantic differs from Paranormal Romance in that it has a stronger romance component but still owes a lot to epic or high fantasy.
As a subgenre of romance that has a strong foundation in the romance subgenre, paranormal romance is simply a love tale with supernatural elements like vampires, werewolves, or magic users.
The plot still mostly revolves around romance despite the supernatural setting.
Both are speculative fiction genres that combine aspects of fantasy (such as vampires, werewolves, shifters, demons, succubus, and magi) with a setting that is based on the real world.
Both have crossover strength since they appeal to fans of romance as well as fantasy.
The Best Fantasy Romance Books
The following novels are perfect for you if you're seeking a great fantasy romance to read.
My personal favourites in this genre are those I've included below.
A Kingdom of Flesh and Fire by Jennifer L. Armentrout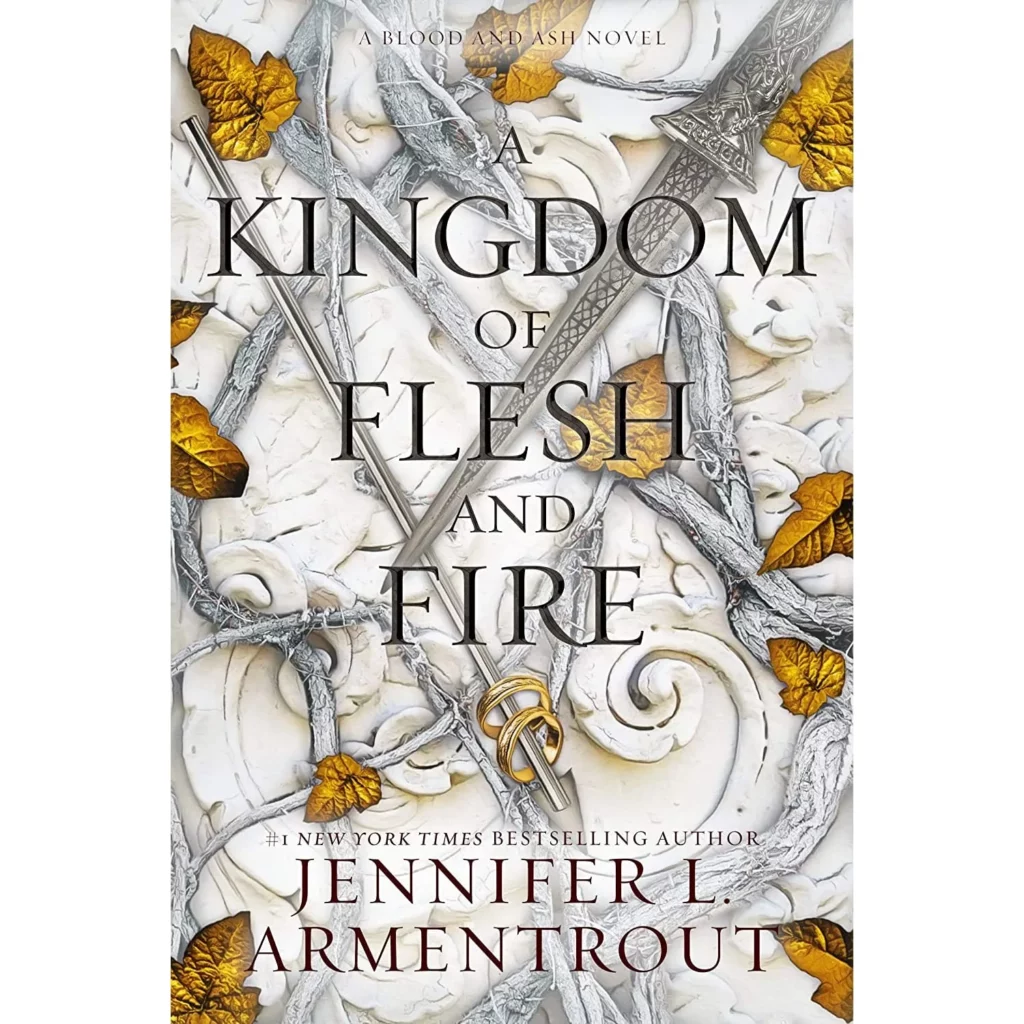 Poppy has always believed in lies, and this includes the man she was in love with.
She is surrounded by people who view her as a representation of a hideous realm, and without the Maiden's veil, she hardly recognizes herself.
She is aware that nothing, however, poses a greater threat to her than him. Casteel Da'Neer has a variety of monikers and appearances.
As alluring as his touch, his lies are. His bite is as seductive as his facts. Poppy is wise enough not to put her confidence in him.
To succeed, he needs her to be entire, healthy, and living.
She has to find her brother Ian and determine for herself whether he has changed for the better, but he's the only way she can do that.
But as Atlantia waits for its Prince to return, dissatisfaction has grown here. War rumours have grown louder, and Poppy is at the centre of it all. She is to be a messenger for the King.
Her death is what the Descenters desire. The wolven has become increasingly erratic.
The Atlantians start to dread her as her capacity for feeling pain and emotion develops and becomes stronger.
The Night Circus by Erin Morgenstern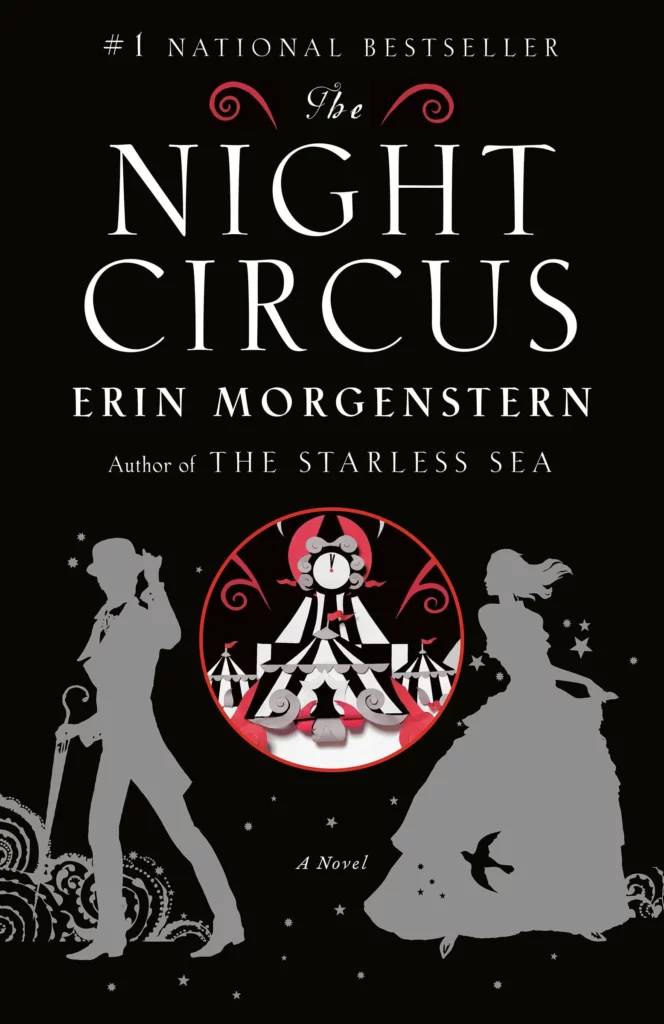 Unannounced, the circus shows up. There are no prior announcements.
When it wasn't yesterday, it is merely present today.
A completely unique experience full of spectacular wonders may be found within the black-and-white striped canvas tents. Le Cirque des Rêves is the name of the venue, which is only open at night.
Behind the scenes, however, a ferocious contest is taking place between Celia and Marco, two young magicians who have been raised and taught specifically for this reason by their erratic teachers.
READ ALSO!!!
A Court of Mist and Fury by Sarah J. Maas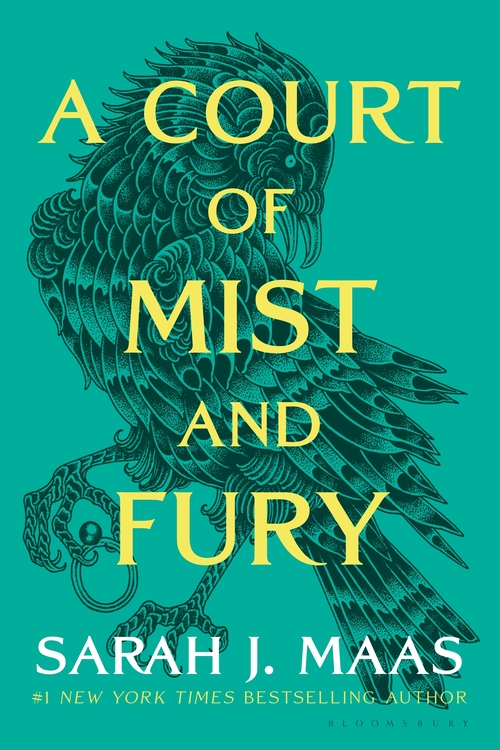 Feyre has endured more hardships than a single human woman can bear inside her.
She is troubled by her stay Under the Mountain and the awful acts she committed to save Tamlin and his people's lives, even though she has been given the abilities and longevity of the High Fae.
Feyre experiences nightmares and a sense of hollowness as her marriage to Tamlin draw near.
She discovers that she has been divided into two distinct people: one who honours her agreement with Rhysand, High Lord of the dreaded Night Court, and one who spends the rest of her life with Tamlin in the Spring Court.
A Touch of Darkness by Scarlett St. Clair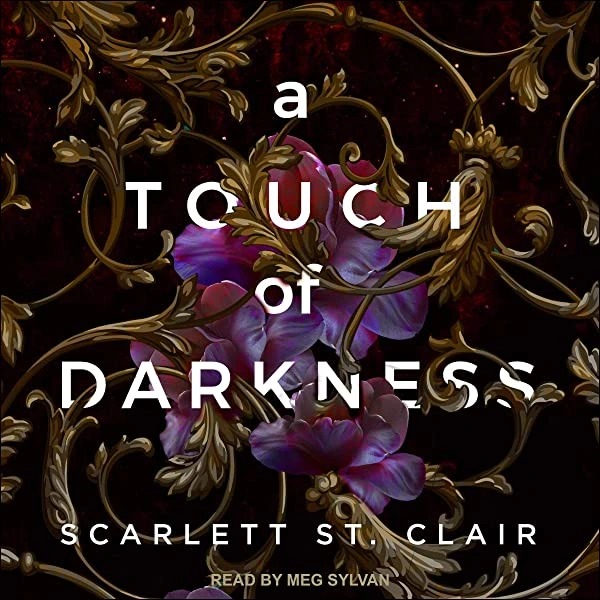 The title of Goddess of Spring exclusively applies to Persephone.
The reality is that whenever she has touched a flower, it has shrunk since she was a little child.
She plans to live an ordinary life after relocating to New Athens while pretending to be a mortal journalist.
The God of the Dead, Hades, has established an enormous gambling business in human society, and many of his wagers are said to be impossibly difficult to win.
Following an accidental meeting with Hades, Persephone finds herself bound by the impossible terms of a contract with the God of the Dead: either she must bring about life in the Underworld or forfeit her freedom for all time.
However, the wager does more than just show Persephone's shortcomings as a goddess. In her efforts to plant the seeds of her independence and devotion to God.
From Blood and Ash by Jennifer L. Armentrout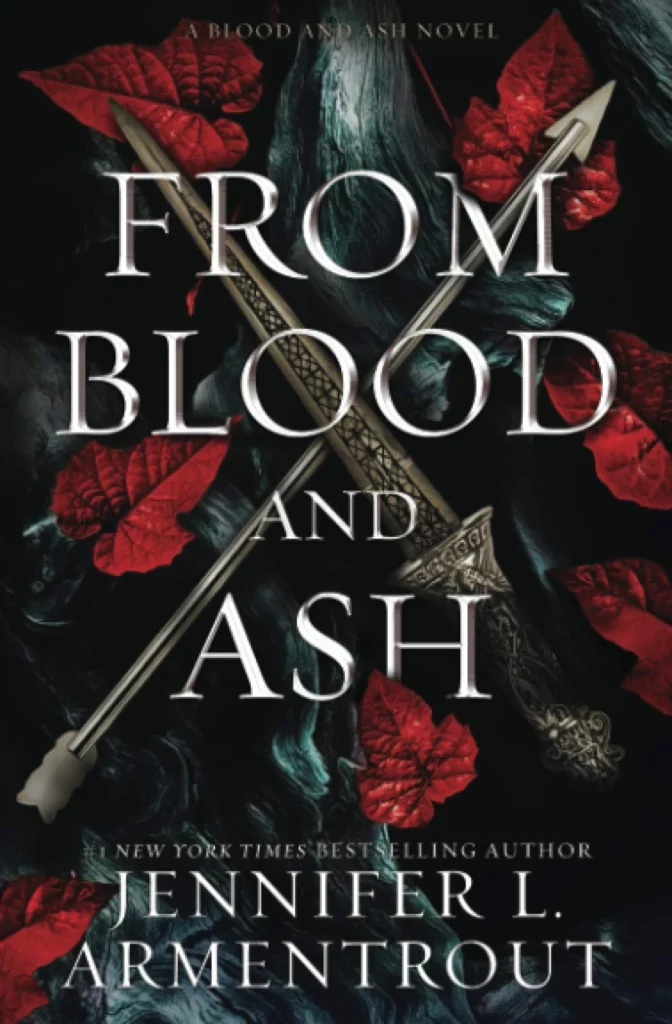 Poppy's life has never been her own because she was chosen from birth to usher in a new age. The Maiden has a lonesome existence. not to be touched ever.
Never be considered. Never to be addressed. Never to enjoy anything. Poppy is responsible for the destiny of the whole kingdom, a responsibility she isn't even sure she wants for herself.
A ruined nation that was abandoned by the gods and despised by humans is reemerging, ready to reclaim what they think is rightfully theirs via revenge and bloodshed.
And as the shadow of the cursed grows nearer, the distinction between what is good and wrong gets fuzzier.
The ​Crown of Gilded Bones by Jennifer L. Armentrout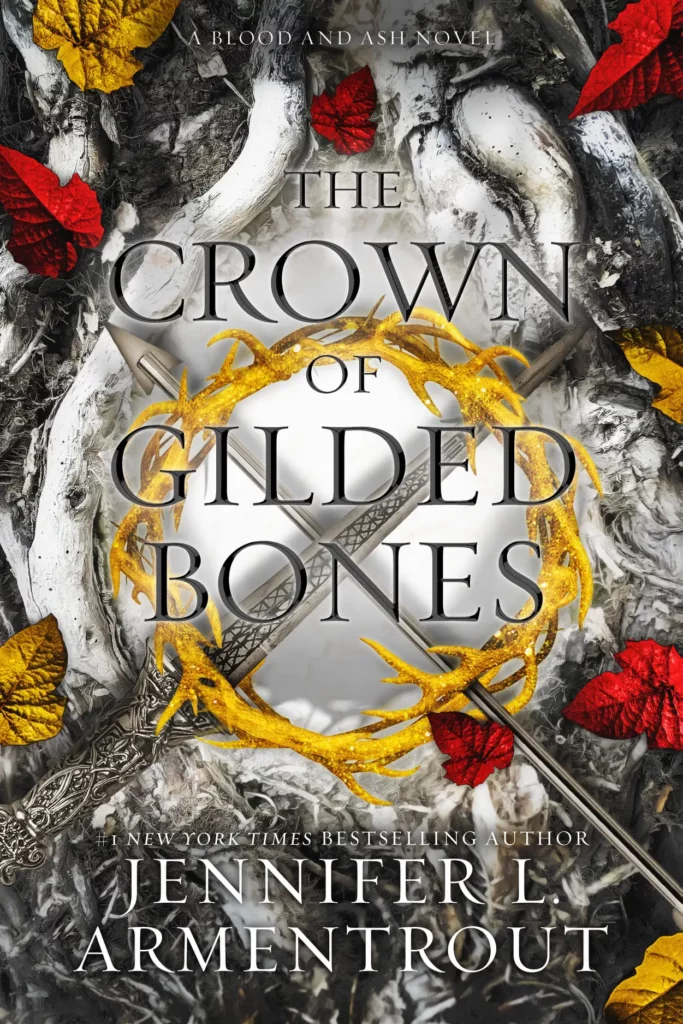 Poppy never imagined that she would fall in love with Prince Casteel.
She wants to bask in her joy, but first, they have to find her family and release his brother.
Poppy has always wanted to be in charge of her own life and not that of others, but she now has to decide whether to give up her birthright or accept the gilded crown and become the Queen of Flesh and Fire.
The Queen of Blood and Ash has her own plans, ones she has waited hundreds of years to carry out, and they lie in wait in the far west, posing the biggest threat to them and Atlantia.
To wake the King, Poppy and Casteel must do the unthinkable: journey to the Lands of the Gods.
A Promise of Fire by Amanda Bouchet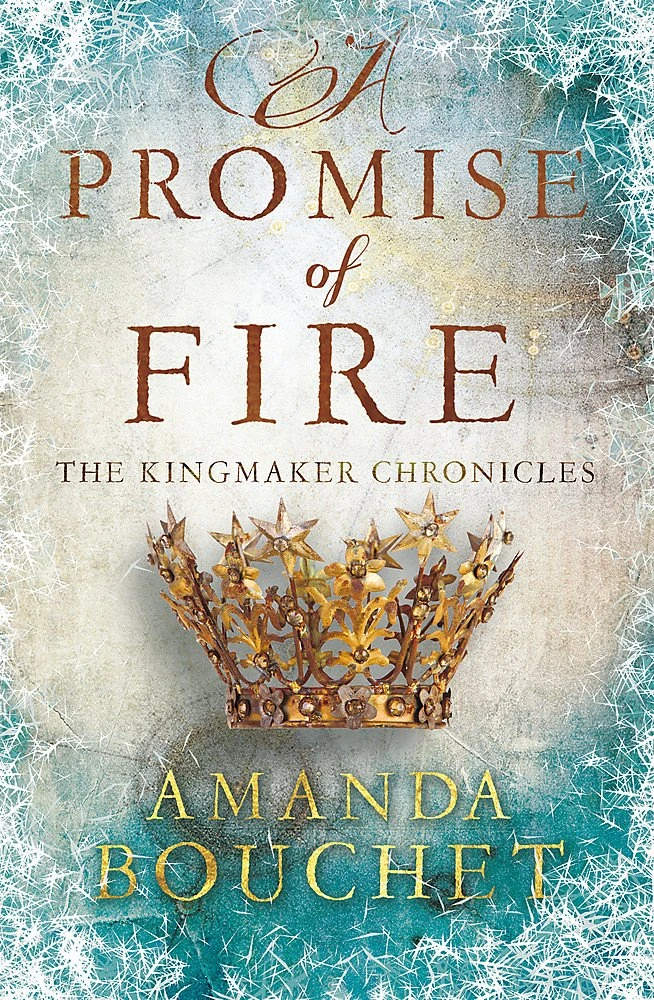 Cat Fisa had been working as a soothsayer in a travelling circus while hiding her true identity until Griffin, a warlord with ambition from the south, which lacks magic, saw her power and took her.
Griffin is aware that Cat is the Kingmaker—a person who discerns the truth through telling lies.
Until he finds that he desires her for much more than just her magic, he intends to exploit her skills for his recently acquired world.
I devoured this book and found it difficult to put it down. Griffin was the most patient alpha, and their back-and-forth banter was off the charts as she battled her love for him.
I was smitten. This was also a result of her developing a connection with Griffin's squad, who always attempted to keep her safe.
The Awakening by Caroline Peckham, Susanne Valenti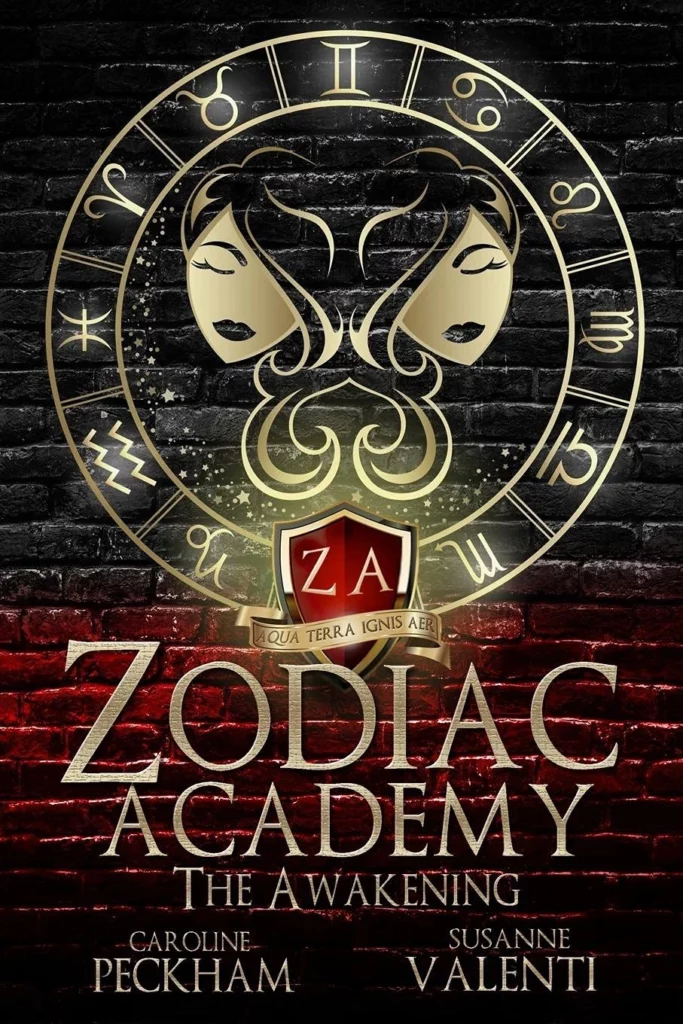 Elemental magic is in your blood if you are a Fae. It appears to be in ours as well.
Even at this school for supernatural a-holes, we are a unique species of twins born in the Gemini month.
Although changelings were forbidden for hundreds of years, I believe our biological parents missed the message. Therefore, we are wholly unprepared for the brutal Fae world.
Prior to our arrival, no one had ever harnessed all four of them. And thus yet, it hasn't brought us any new friends.
The four heavenly heirs are the popular, vengeful bullies who also happen to be some of the sexiest men we've ever seen, and we're already a threat to them as the rarest Elementals ever known.
They are the most deadly monsters in the Academy, which doesn't help. And very likely also on Earth.
Empire of Storms by Sarah J. Maas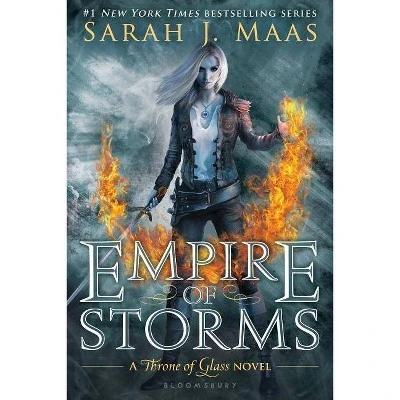 As battle lurks on the horizon, Aelin Galathynius' lengthy journey to the throne has just begun.
Friends have been made and lost, loyalty has been bought and broken, and those with magic are in conflict with those without.
Aelin will use all of her might to defend those she cares about because she has dedicated her heart to the warrior prince by her side and given her allegiance to the people she is desperate to save.
However, when creatures from the past return to life and evil forces prepare to conquer her planet, Aelin's only hope for survival will lay in a frantic search that might spell the death of all she holds dear.
The Bird and the Sword by Amy Harmon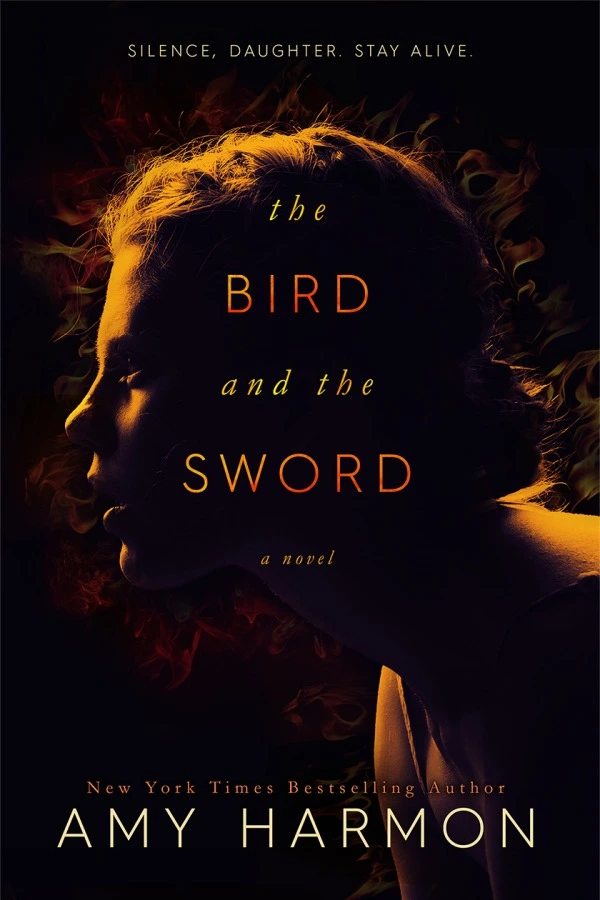 Daughter, take the words that are on your lips and swallow them.
Until they have had time to develop, bury them deep inside your spirit. Shut your lips when the power is there, don't blaspheme, and wait till the hour.
You won't tell or talk, and you won't invoke heaven or hell. You'll grow and discover new things. Daughter, be quiet. Remain alive.
My mother informed my father the day she died that I wouldn't speak to him again and that if I died, he would also die.
Next, she made a prophecy that the monarch would exchange his soul for his son's life in the skies.
My father is patiently waiting in the background for all of my mother's prophecies to come true because he has a claim to the kingdom.
I simply want to be free, but he wants to be king with all his might.
However, in order to be free, one must flee, and I am a prisoner of both my father's greed and my mother's curse. I lack the ability to speak, make noise, use a sword, or seduce a king.
An Ember in the Ashes by Sabaa Tahir
The Martial Empire punishes disobedience with death.
Those who do not promise their bodies and blood to the Emperor run the possibility of seeing their loved ones put to death and losing all they cherish.
Laia lives in this harsh, Rome-inspired environment along with her grandparents and elder brother.
The family makes do in the squalid underbelly of the Empire.
They don't take the Empire on. They know what occurs to those who do it.
However, Laia is compelled to select a choice when her brother is detained for treason.
She will risk her life to spy for the rebels from the Empire's top military academy in exchange for their assistance in rescuing her brother.
Cemetery Boys by Aiden Thomas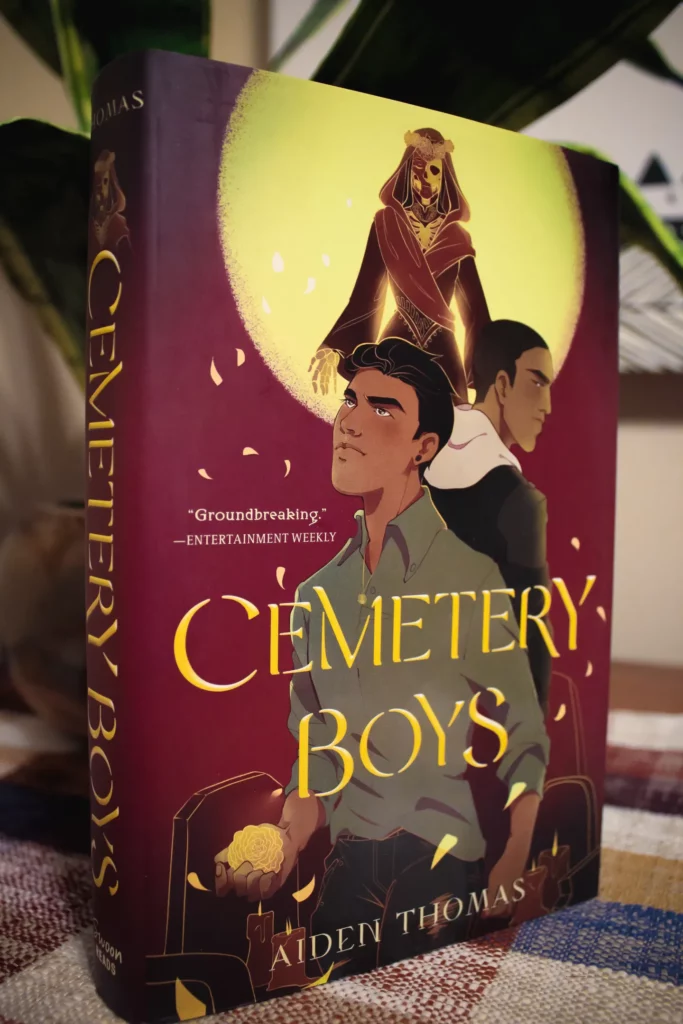 Yadriel is driven to establish himself as a genuine brujo when his traditional Latinx family struggles to accept his gender.
He carries out the rite himself with the aid of his cousin and best friend Maritza and then sets out to track down and release the ghost of his deceased cousin.
The resident bad guy of the school, Julian Diaz, is actually the ghost he conjures, and Julian is not going to pass away peacefully.
Before he goes, he's determined to find out what occurred and finish any unfinished business.
Without an option, Yadriel decides to assist Julian so they may both achieve their goals. But as time goes on, Yadriel becomes less eager to let Julian go.
Radiance by Grace Draven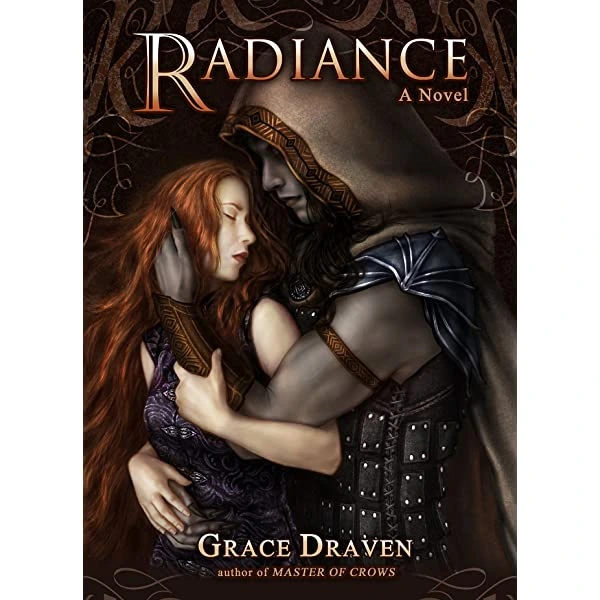 The only value Brishen Khaskem, prince of the Kai, has is to marry a human in order to forge a political alliance between countries because he has been the spare heir in his Kai realm.
Ildiko, the king of the Gauri's niece, has accepted that she would wed the young Kai prince.
On their wedding day, Brishen and Ildiko both thought the other to be just as unattractive; yet, via a new relationship, they grow to perceive each other as more attractive than they ever could have imagined.
Dragon Bound by Thea Harrison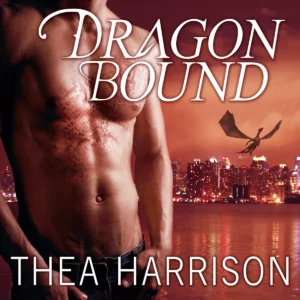 After being blackmailed into stealing from a dragon, the most powerful of the Elder Races, Pia Giovanni, who is half human and half Wyr, believes that her days are limited.
Her life as she knows it is permanently changed when Dragos spares her for her crime despite the fact that she has always kept a low profile to hide her actual identity.
The dragon that takes her as his own has a special place in her heart.
I adored this stand-alone magical romance that also serves as the first in a series to tell the stories of the supporting players.
Pia is a strong heroine who is unfazed by the infamous Dragos, a hot alpha.
My favourite parts of the narrative were those when you could watch him adjust and grow in his ability to compromise.
Beyond the Highland Mist by Karen Marie Moning
The ferocious warrior Hawk, Laird of Dalkeith, had never been affected by a woman until Adrienne de Simone stumbled into medieval Scotland from contemporary Seattle.
Adrienne finds it incomprehensible that she is a hostage in the sixteenth century and has wed a renegade laird.
She is trying to keep Hawke at a distance, but he wants Adrienne and is willing to take on the task of winning over the opinionated and alluring lady.
Another time-travelling fantasy romance novel set in Scotland is this one.
I freely admit to having an obsession with romance novels with Scotsmen, but I also adored the notion of a modern, man-hating lady being transported back in time and forced into an immediate marriage.
Trendy Fantasy Romance Books
You might want to look at these novels if you're interested in reading more fantasy romances.
The Bridge Kingdom by Danielle L. Jensen
Lara is motivated by two certainties as a warrior princess who was raised alone.
The first is that she is at odds with Bridge Kingdom King Aren. The second is that she will be the one to force him to the ground.
The Bridge Kingdom, which controls the one path through a globe devastated by storms, enriches itself at the expense of its rivals, including Lara's own country.
Lara is ready to use every measure necessary to overcome its strong defences when she is dispatched under the pretence of peace as a bride. Additionally, it's the king's defences.
But as Lara sneaks around her new place and learns more about the conflict over the bridge, she starts to wonder if she's the good guy or the bad one.
Rhapsodic by Laura Thalassa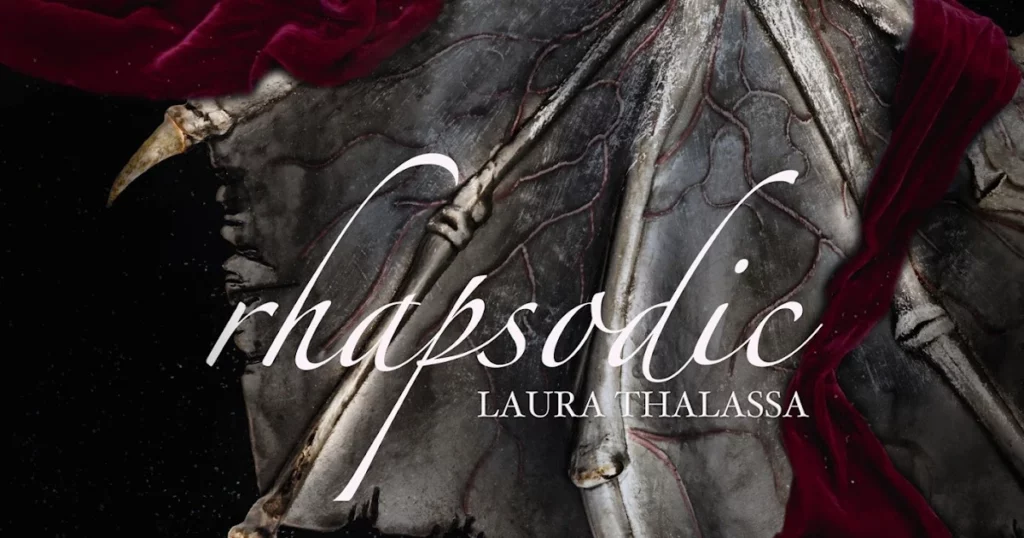 Callypso Lillis is a siren who has been requesting payment in exchange for favours for many years.
She understands that the moment for payment has arrived when the fairy king shows up in her room one night.
For the Bargainer, he has made an appearance to Callypso to call in her debts in an effort to save his people, who are unexplainably going missing.
So what if they also reignite an old relationship in the process of getting him what he deserves?
The Bargainer's enemy is the only evil that has been awakened, and Callie just so happens to be one of those unusual beings.
The Winter King by C.L. Wilson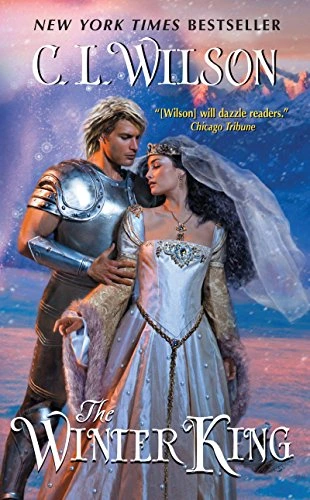 Wynter Atrialan is ready to exact revenge on Summerlea's king after three years of war by wedding one of his daughters.
As a kind of punishment from her father, Khamsin Coruscate, Princess of Summerlea and summoner of Storms, is made to wed the king of Wintercraig, but she views it as her first chance at freedom and love.
With a little bit of an enemies-to-lovers twist, this seems like a wonderful marriage-of-convenience love story.
I usually appreciate a story in which the alpha guy is completely caught by his affection for a lady whom he had assumed he would detest or despise.
Fantasy Romance Books for Young Adults
The primary protagonists in many well-known young adult fantasy romance novels are teens.
Check out a few of these well-liked fantasy romance books if you enjoy young adult literature.
Graceling by Kristin Cashore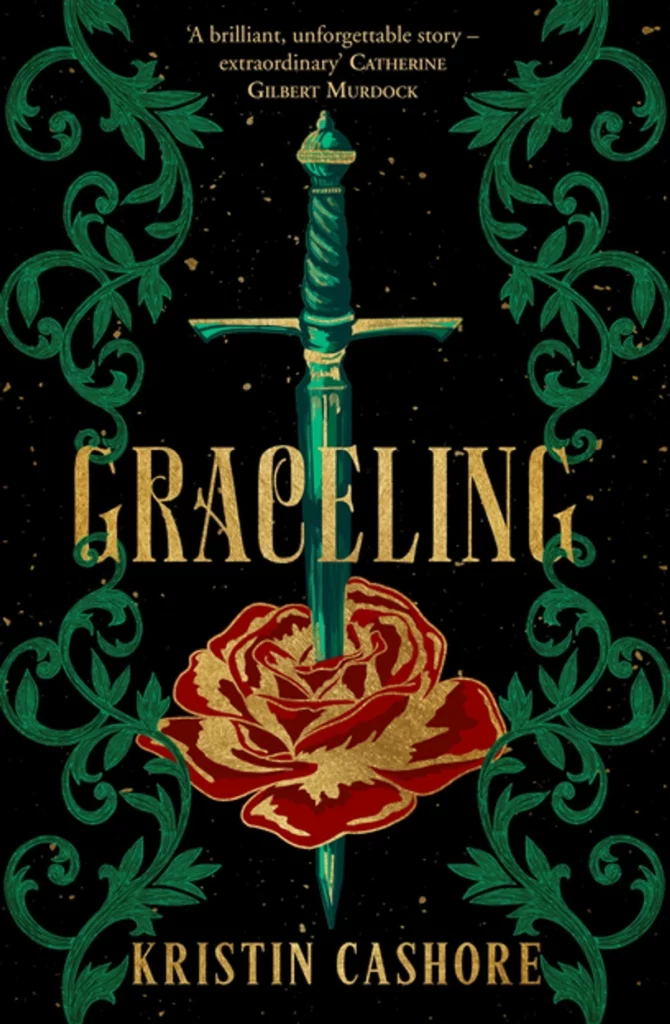 Since she was eight years old, Katsa has been able to murder a man with just her bare hands.
As a Graceling, she is one of the few individuals in her country who was born with exceptional talent.
As the king's niece, she ought presumably to enjoy a life of grandeur, but because of her propensity for murder, she is made to serve as the monarch's bodyguard.
She never plans on falling in love with handsome Prince Po.
She never anticipates finding out the truth about her Grace or the awful secret that is stashed away in a remote location and which, if spoken, may wipe out all seven kingdoms.
In her new book, rookie author Kristin Cashore develops a captivating universe, a life-or-death adventure, and a heart-pounding romance that will engross you, hold you prisoner, and leave you wanting more.
The Affiliate by K.A. Linde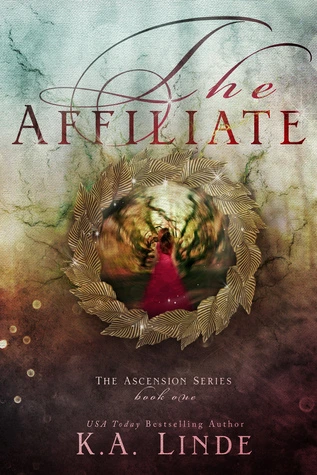 The lifelong dreams of seventeen-year-old Cyrene Strohm are realized when she is selected for one of the most esteemed posts in her country—an Affiliate to the Queen—on the day of her Presenting, in front of the whole Byern Court.
Nothing is as it appears when Cyrene gets a mysterious letter and an unreadable book.
When Cyrene finds herself drawn to the one guy she can never have, she is thrust into a world of perilous political intrigue and lethal magic, making her predicament even more precarious.
Cyrene has to determine whether or not love is really worth giving up her independence.
The Cruel Prince by Holly Black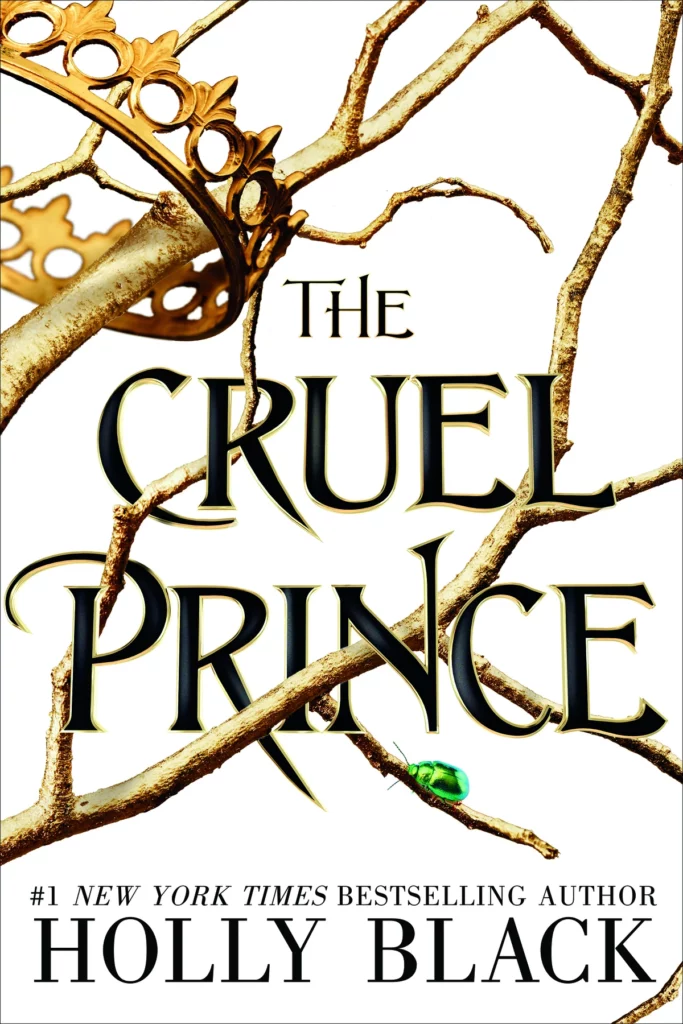 Naturally, I aspire to emulate them. They are as gorgeous as swords that were fashioned in a holy fire. They will live eternities.
Additionally, Cardan is much more gorgeous than the others. More than anybody else, he infuriates me.
When I see him, I sometimes find it difficult to breathe because of how much I despise him.
Jude and her two sisters were abducted when she was seven years old and sent to live in the perilous High Court of Faerie after their parents were killed.
Jude still longs to fit in, despite her impending death, ten years later.
But many of the fey hate people, particularly Prince Cardan, the High King's eldest and most evil son.
She must challenge him and take the repercussions in order to gain admission to the Court.
Jude learns about her own propensity for deceit and bloodshed as she becomes more deeply entangled in palace intrigues and lies.
Jude will have to put her life in jeopardy in a perilous alliance to preserve her sisters andFaerie itself, though, as treason threatens to swamp the Courts of Faerie in war.
Fantasy Romance Books Adapted into Films
Check out these fantasy romance books that have been adapted into movies if you're a lover of book to film adaptations.
The Time Traveler's Wife by Audrey Niffenegger
This is the incredible love tale of Clare and Henry, who were engaged at ages 22 and 30 but met when Clare was 6 and Henry was 36.
It's impossible, yet it's real because Henry has a rare genetic disorder that causes his genetic clock to regularly reset, causing him to be jerked abruptly into the past or the future.
Henry and Clare's battle to conduct ordinary lives in the face of this force they can neither stop nor control is profoundly touching and completely memorable.
Stardust by Neil Gaiman
Tristran Thorn, who lived in the little village of Wall, would do everything to earn Victoria Forester's affection.
Tristran swears to find a lost star and bring it to his sweetheart in exchange for the prized possession of her hand.
It is an oath that propels him across the historic barrier and into the exotic and perilous faerie world.
The Princess Bride by William Goldman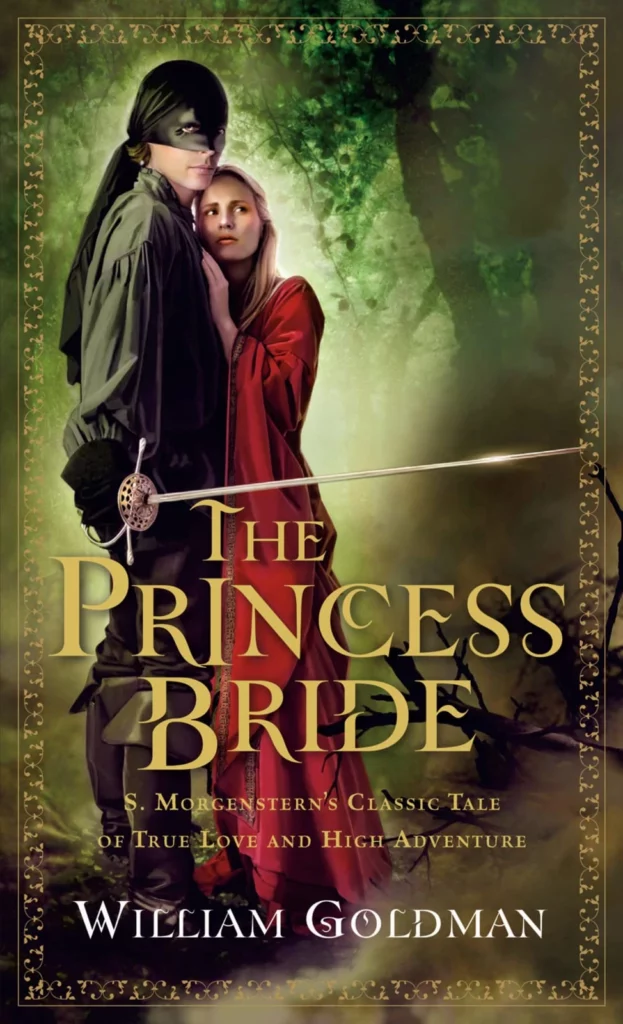 This is the wonderful story of Buttercup and Westley's real love.
If one believes in miracles, what was once lost may be discovered again despite beasts, captures, deaths, and falsehoods.
This classic fantasy romance tale is filled with adventure and, as they say, true love.
The Revelation of Light and Dark by Sawyer Bennett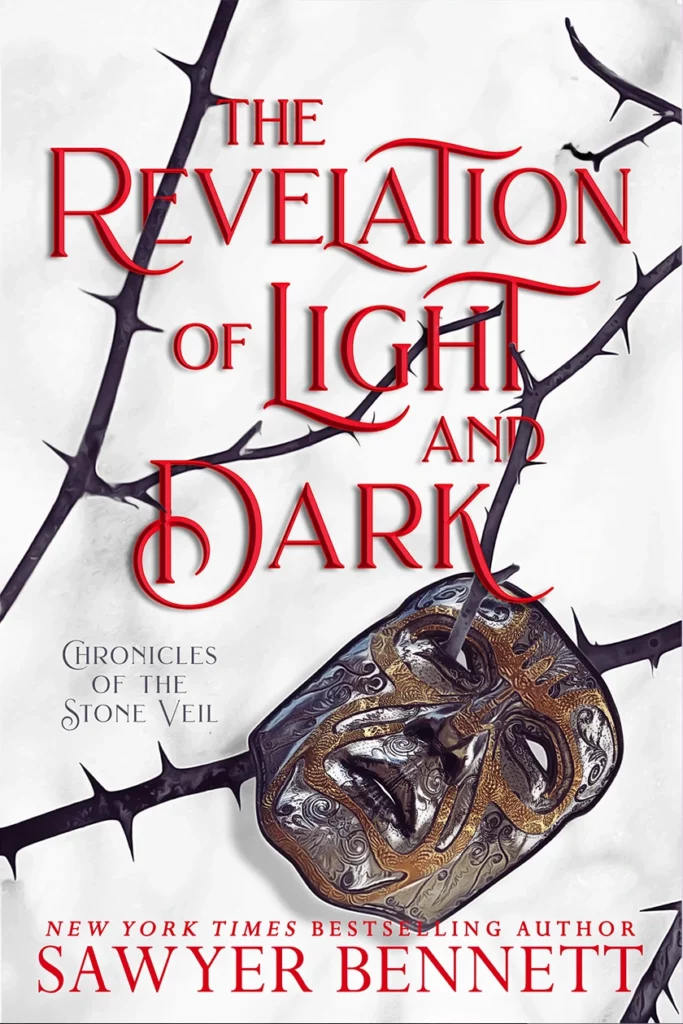 My mind has been troubled by things that only I could see since I was a small child.
Some are really horrifying, while others are eerily lovely.
I learnt how to lock them down and ignore them since I had no way of knowing if these sights were genuine or simply hallucinations.
I discovered how to find comfort in the relative obscurity of city life and find calm in the frequent downpours that characterize my hometown of Seattle.
But just when my life seems to be taking shape and my ambitions are becoming a reality, a moment of weakness forces me to learn a harsh lesson. I've been living a lie my entire life.
I now have to deal with a new reality that is both unbelievable and fanciful.
Filled with things I don't comprehend but feel compelled to accept, such as worlds and veils, light and dark, fae and daemons, gods and angels.
It doesn't help that the person educating me about my special talents is the stunningly attractive Carrick Byrne, who is also one of the wealthiest and most influential people in Seattle.
He simultaneously intimidates, irritates, and interests me. I don't trust him, but I can't get any assistance from anybody else.
One realization is obvious, even if I'm no longer sure in whom to have confidence, what to believe, or how I fit into it all.
Conclusion
Fantasy romance stories continue to have the fantastical creatures, distinctive worlds, and magic that we expect.
In addition to a ton of action-packed adventure, they also contain sweet or steamy romantic stories.
Have you gone through other fantastic book? Check out our page for more adult fantasy books.