Independence Day Poems for Every Patriotic Citizen for a Country.
Independence: If you need Independence Day Poems then your search ends here at Daily Time Poems. This page is all about Independence Day Poems. I have recently added new short Independence Day Poems for your reading pleasure.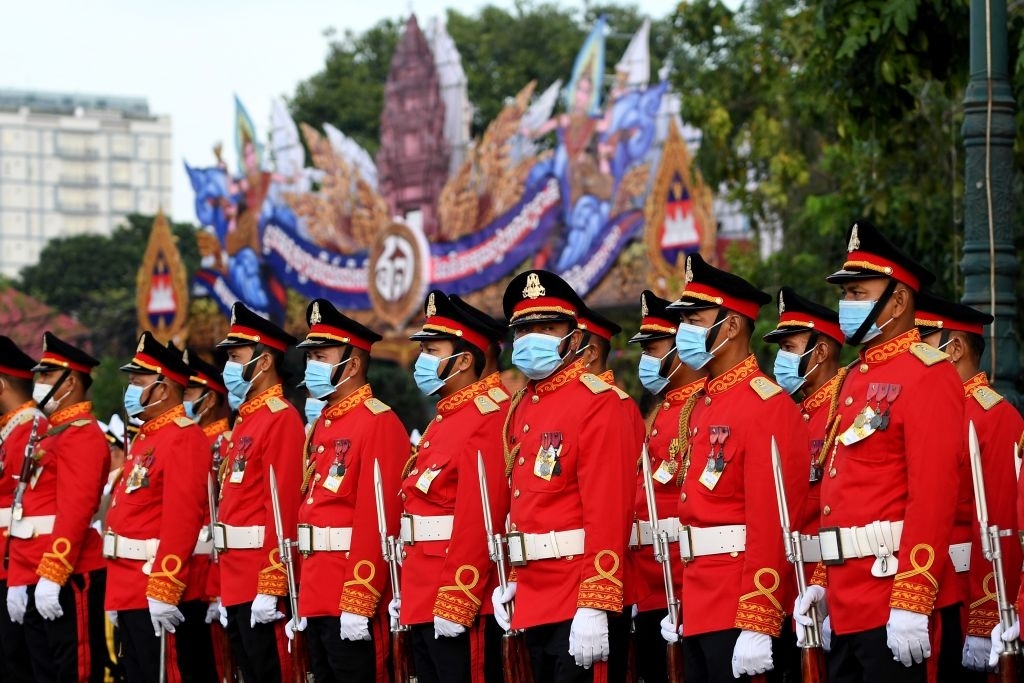 The poems below are patriotic poems that are the perfect addition to your Independence Day celebrations.
1. Your Open Independence
Your open independence to pull back the cover
Shall infuriate your lover so, why bother.
"Maintaining the harmony, who would it proffer?
Tell me would those midnight stars gain any lustre…

Would she shoot her revolver…? "
2. Fatherland
Though in hardship we may suffer,
We assure tomorrow with steadfast faith,
As a breed of people never subdued.
Though a few of us may act unfairly
And tarnish the name of our dear country,
The most of us are true good people,
With honor and hard work so abounding,
Revered by those who truly know us.

And yes we are called the Nigerians
A people differed in tribe and tongue,
With war in the past and strife at present,
We hold strongly to our sovereign freedom,
In loving strength and faith united,
To uphold that honor and that glory,
Of a people diverse but so industrious,
Remembering the labor of our heroes past.

Amidst the troubles, we count our blessings,
A dear native land with nature's endowments,
Useful oil, cocoa, peanut, and manpower,
Moderate climate of rain and sunshine,
Kind to the production of diverse food.
With great vision and lofty heights attainable,
We can still make it if we honestly strive
For that nation where justice reign and peace endure.
3. Shell Shock
Fourth of July whistles and blasts
erratic pops sounding like shots
bring back images from my past
things I thought I had long forgot

"Mind over matter- I'm okay"
I tell myself amid the din
but pretense quickly falls away
as panic rises from within

Shattering silence in the air
this booming breaks my fragile peace
like psychological warfare
it wears me down and will not cease

This hellish siege goes on all night
and will go on for days and days…
primal mind caught in fight or flight
(Oblivious, to them- it's play!)
4. Mid-August Independence
At the age of only five or six years
I saw that old woman who I think was in her teens
during the first war of independence in 1857.
I suppose her age was more than hundred years
in the early fifties of the last century.
She narrated a few painful stories.
What happened to the fighters of freedom
and how cruelly the British Imperialists
hanged them by neck till death on the tall trees.
But no woman was raped and no child was killed.

The mid-August independence stories
I read in books and heard from my seniors.
I am shocked how men became beasts
at the eve of independence!
When English rulers decided to quit India
though power was not yet transferred to the native leaders
millions of men including children were killed
women were raped and their breasts were cut.
The old woman commented
during the rule of white English men
law was enforced,
but in the rule of black native English men
humanity suffered more than what it suffered
in the days of slavery.
So I always welcome and celebrate 14th of August,
the day on which Pakistan was created,
with a mixed feelings.
I forget Bharat
but what happened in Pakistan
it was created to form an Islamic republic
and a welfare state.
Neither democracy could flourish in Pakistan
Nor Islam could become the law of the state.
During last seventy years almost half of the period
the nation was ruled by dictators.
No doubt in it
the country was industrially developed
economy was better
than that in the period of so called democratic leaders
and law remain enforced.
But isn't it an irony that no elected Prime Minister
could complete his term in Pakistan.
In the early forties Muslims of this continent
were looking for a nation.
God blessed them with Pakistan
but now Pakistan is looking for Pakistanis.
Where are Pakistanis?
I see Pathans, Baluchis, Punjabis and Sindhis.
I want to congratulate a Pakistani on 14th of august,2017
for this great day of independence.
I went before a mirror to congratulate myself
my image in the mirror said, "Think twice
before you congratulate yourself,
are you a sincere and true Pakistani? "
Still I am hopeful
when I saw my grandchildren
decorating the front of their house
with green flags of Pakistan.
I smiled.
By the grace of Almighty,
I have found Pakistanis
Happy Independence Day to the children of Pakistan.
I hope you'll do that what we could not do.

By Akhtar Jawad
5. Independence Day
"It's a great life if you don't weaken. "My aunt Helen did confide.
She is somewhere north of eighty-four and never someone's bride.
Her beau died in Korea, died to keep our country free,
" At least that was the pious pap they tried to sell to me."
So she lived a solitary life, watching horses round the rail.
She would hang around casinos too, the reason she's so pale.
"There are no pockets in those things." She told me at a wake.
"so you won't catch me sitting home, that's a big mistake."
In these later years she might enjoy a second glass of wine.
She is fiercely independent; she is a good friend of mine.
So, if now and then thoughts scatter and she tells a tale again.
I smile and listen patiently. We all get there in the end.
6. Happy Independence Day
Blow up them firecrackers.
Light up the sky.
Because it's Happy Independence Day.
I've been meaning to say..

Happy, Happy, Happy, Happy, Happy, Happy, Happy, Happ..
Happy Independence Day, Happy Independence Day.
Happy Independence Day.Happy Independence Day.

Sparklers glowing.Stars and stripes showing.
Nothing but happy people.Celebrating the Fourth Of July.
The birth of our country.The birth of our flag.
Because our founding fathers.Always wanted it this way.

Happy, Happy, Happy, Happy, Happy, Happy, Happy, Happ..
Happy Independence Day.Happy Independence Day.
Happy Independence Day.Happy Independence Day.

Fifty stars and thirteen stripes.
The flag still flies.The American way.
Old Glory's the name.Old Glory's the same.
Join with the crowd, for the American dream.

So blow up them firecrackers.
Light up the sky.
Because it's Happy Independence Day.
I've been meaning to say.

Happy, Happy, Happy, Happy, Happy, Happy, Happy, Happ..
Happy Independence Day.Happy Independence Day.
Happy Independence Day.Happy Independence Day.
7. Our Independence
Celebrating our Independence
Is a day we all look forward to
13 colonies were all there were
But so much there was to do

Brave and courageous men
Broke off from the mother land
But taxation was a problem
And they had to make a stand

They fought and were determined
And to them we give our thanks
For they were our forefathers
Definitely in the 'higher' ranks

Fireworks, food and music
Is one fun way we celebrate
God Bless America is played
As we fill our picnic plate

So while we enjoy our day
Let's think about the guys
Who fought hard for our freedom
They are 'heroes' in my eyes!

By Marilyn Lott
8. Independence In My Thought
I think
My country will
completely be independent
When 15th august will be
A day more important
Than a simple celebration
'Triranga' will be
A flag more than a simple flag
The history Of independence
Will be more than
A chapter to be remembered
And the freedom fighters
Will be given respect
As a duty from core of heart
Treating more than
To show the formalities
Above all religion, cast
Above all economic status
And the so called aristocracy
In our society.
9. When Independence Becomes A Crime
When raw pain muffles my voice
And I'm left with little choice

When my world rumbles and tumbles
And the earth mocks my humane fumbles
When fear shakes my very core
But I put up a hard exterior

When man keeps red running within
But has white pouring forth his chin
When I can't tell what's in his breast
And he calls me to lean on his chest

When I wander in the wilderness of worry
Over what he'd do to make me feel sorry
When I open my arms for a warm embrace
And all I grasp is my own heart in a race.

When independence becomes a crime
And I am convicted for daring to rhyme
When my tender soul can hold no more
Your twist and turns known from yore.

When independence becomes a crime
When you're beaten at your own crime
When independence becomes a crime When I purchase it without a dime!
10. Independence the Name Of
Independence is not forefathers assets
Here on this earth
Independence is not the name of constitution
Independence is not the property of specific religion
It's not the man or not the name of male ego
It's not the name of manly reign the woman by the sake of god
or vice versa

Independence
You, s/he and me
Name of equal happy and sorrow among us
Where has no right the discrimination virus
11. My India
Better than Heaven or Arcadia
I love thee, O my India!
And thy love I shall give
To every brother nation that lives.
God made the Earth;
Man made confining countries
And their fancy-frozen boundaries.
But with unfound boundless love
I behold the borderland of my India
Expanding into the World.
Hail, mother of religions, lotus, scenic beauty,
and sages!
Thy wide doors are open,
Welcoming God's true sons through all ages.
Where Ganges, woods, Himalayan caves, and
men dream God –
I am hallowed; my body touched that sod
Read and share those patriotic Independence Day Poems, those poems above are the best way to express your feeling and love for your country.  Kindly share this page with your friends and lovers on social media.
Daily Time Poems.