Inspirational Poems about Working (a Motivational Dose)
Inspirational Poems about Working:Some see the job as a burden that they have to shoulder, and it is indeed a heavy yoke to carry. To a fortunate few, work is a place for their creative spirit to be expressed.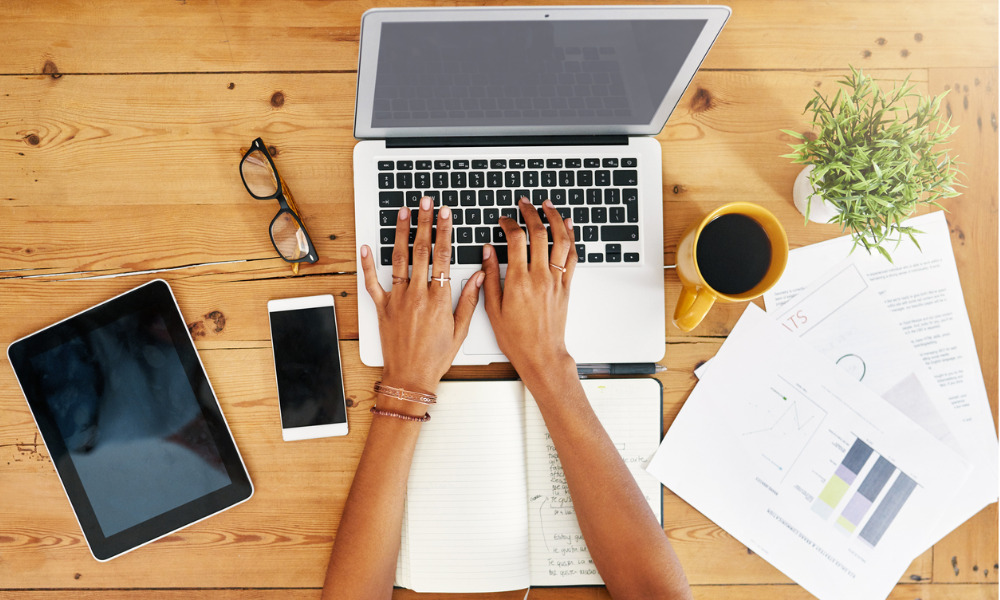 There are others, as we understand, who can not find a job to support themselves with honor. To be able to support oneself is also a luxury.
Do you need to read a few poems for Poetry at Work Day, or any day at all? See these work-related poems. Then write a couple of your own, maybe.
1.  I Hear America Singing
I hear America singing, the varied carols I hear,
Those of mechanics, each one singing his as it should be blithe and strong,
The carpenter singing his as he measures his plank or beam,
The mason singing his as he makes ready for work, or leaves off work,
The boatman singing what belongs to him in his boat, the deckhand
singing on the steamboat deck,
The shoemaker singing as he sits on his bench, the hatter singing as he stands,

The wood-cutter's song, the ploughboy's on his way in the morning, or
at noon intermission or at sundown,
The delicious singing of the mother, or of the young wife at work, or of
the girl sewing or washing,
Each singing what belongs to him or her and to none else,
The day what belongs to the day—at night the party of young fellows,
robust, friendly,
Singing with open mouths their strong melodious songs.

By Walt Whitman
READ ALSO:
2 Boss
Stares at the corner where
two glass walls meet, almost
the exact point where the sun
sets, caught in the rise
of his people asking, probing
how and more and the descent
of his own boss seeking cuts.
He chooses the way
he's been taught, looking
upward, knowing there's little
reward in the daily, where
life is.

by Glynn Young
3. A Work of Artifice
The bonsai tree
in the attractive pot
could have grown eighty feet tall
on the side of a mountain
till split by lightning.
But a gardener
carefully pruned it.
It is nine inches high.
Every day as he
whittles back the branches
the gardener croons,

It is your nature
to be small and cozy,
domestic and weak;
how lucky, little tree,
to have a pot to grow in.
With living creatures
one must begin very early
to dwarf their growth:
the bound feet,
the crippled brain,
the hair in curlers,
the hands you
love to touch.

by Marge Piercy
4. Hard Work
Hard Work – Poem by Setaluri Padmavathi
Autoplay next videoHard Work
Oh, Man! Work like a dog and live like a king
Hard work can help you accomplish anything
The systematic work only bears the fruit
Try to select only an appropriate route.

You're a gifted human being with intelligence
Show your prodigy and prove your confidence
The world is so wonderful with opportunities
In which you live around many communities.

Do not be lazy and be as busy as a beaver
Your hard work and sweat pay you return
Your identity is your dignity and designation.
It gives you certainly fame and recognition.

by Setaluri Padmavathi
5. Woman Work
I've got the children to tend
The clothes to mend
The floor to mop
The food to shop
Then the chicken to fry
The baby to dry
I got company to feed
The garden to weed
I've got shirts to press
The tots to dress
The can to be cut
I gotta clean up this hut
Then see about the sickSick by Shel Silverstein (A Peek into Child Behavior)
And the cotton to pick.

Shine on me, sunshine
Rain on me, rain
Fall softly, dewdrops
And cool my brow again.

Storm, blow me from here
With your fiercest wind
Let me float across the sky
'Til I can rest again.
6. Despite Hard Work
Despite hard work
Wednesday, December 4,2019
8: 05 AM

The life we need
and pay the heed
with no greed
but with earnest plead

the life we desire
and admire
with real resolve
and solve

despite hard work
if you find no words
for the failure
make it doubly sure

you have got what you deserved
the principle of life is well observed
nothing more and nothing less
you have got enough in all the cases

by Hasmukh Amathalal
READ ALSO:
7. Work
Let me but do my work from day to day,
In field or forest, at the desk or loom,
In roaring market-place or tranquil room;
Let me but find it in my heart to say,
When vagrant wishes beckon me astray,
"This is my work; my blessing, not my doom;
"Of all who live, I am the one by whom
"This work can best be done in the right way."

Then shall I see it not too great, nor small,
To suit my spirit and to prove my powers;
Then shall I cheerful greet the labouring hours,
And cheerful turn, when the long shadows fall
At eventide, to play and love and rest,
Because I know for me my work is best.

by Henry Van Dyke
8. What Work is
We stand in the rain in a long line
waiting at Ford Highland Park. For work.
You know what work is—if you're
old enough to read this you know what
work is, although you may not do it.
Forget you. This is about waiting,
shifting from one foot to another.
Feeling the light rain falling like mist
into your hair, blurring your vision
until you think you see your own brother
ahead of you, maybe ten places.
You rub your glasses with your fingers,
and of course it's someone else's brother,
narrower across the shoulders than
yours but with the same sad slouch, the grin
that does not hide the stubbornness,

the sad refusal to give in to
rain, to the hours wasted waiting,
to the knowledge that somewhere ahead
a man is waiting who will say, 'No,
we're not hiring today,' for any
reason he wants. You love your brother,
now suddenly you can hardly stand
the love flooding you for your brother,
who's not beside you or behind or
ahead because he's home trying to
sleep off a miserable night shift

by Philip Levine
9. Home and the Office
Home is the place where the laughter should ring,
And man should be found at his best.
Let the cares of the day be as great as they may,
The night has been fashioned for rest.
So leave at the door when the toiling is o'er
All the burdens of worktime behind,
And just be a dad to your girl or your lad–
A dad of the rollicking kind.

The office is made for the tasks you must face;
It is built for the work you must do;
You may sit there and sigh as your cares pile up high,
And no one may criticize you;
You may worry and fret as you think of your debt,
You may grumble when plans go astray,
But when it comes night, and you shut your desk tight,
Don't carry the burdens away.

Keep daytime for toil and the nighttime for play,
Work as hard as you choose in the town,
But when the day ends, and the darkness descends,
Just forget that you're wearing a frown–
Go home with a smile! Oh, you'll find it worth while;
Go home light of heart and of mind;
Go home and be glad that you're loved as a dad,
A dad of the fun-loving kind.
READ ALSO:
10. Working from Home
The grass needs cutting,
I must mend the gate.
I'm expecting a parcel,
I hope it's not late.
I must get a wash on.
There's the ironing too.
The gas bill needs paying.
There's so much to do.
I must send that email.
I can't really moan,
This is the life,
When you're working from home.

I'm due a long lie in
I must feed the cat.
There's the dishes to do,
I'll get round to that.
I'll de-frost the freezer
If I've got time,
But I'm watching the cricket.
Sky Sports is just fine!
I'll look at that spreadsheet,
Use my mobile phone,
So everyone knows
That I'm working from home.

by Phil J. Johnson
11. Slow it Down
Strive at work while you can.
God knows it's why you are a man,
But don't wait till the funds abound
Before you get to slow it down.

Give your calling all you've got.
Rewards to gain, they are a lot;
But don't lose loved ones you have around.
Create the time to slow it down.

Toil for things that you crave,
But how much gets taken to the grave?
As needs are met, the wants compound.
Take the time to slow it down.

Best things in life are from above.
The busy struggles are never enough,
And in this truth, peace can be found.
Find the time to slow it down.

by Abimbola T. Alabi
Some see the job as a burden that they have to shoulder, and it is indeed a heavy yoke to carry. To a fortunate few, work is a place for their creative spirit to be expressed. There are others, as we understand, who can not find a job to support themselves with honor.
Do you need to read a few poems for Poetry at Work Day, or any day at all? Then these should help you. Do well to share this will your colleagues at work.