Poems for Your Boyfriend that are Romantic and Emotional
Declare your affection by writing love poems for your boyfriend from the heart because putting your feelings in words may be the best way to express your emotions.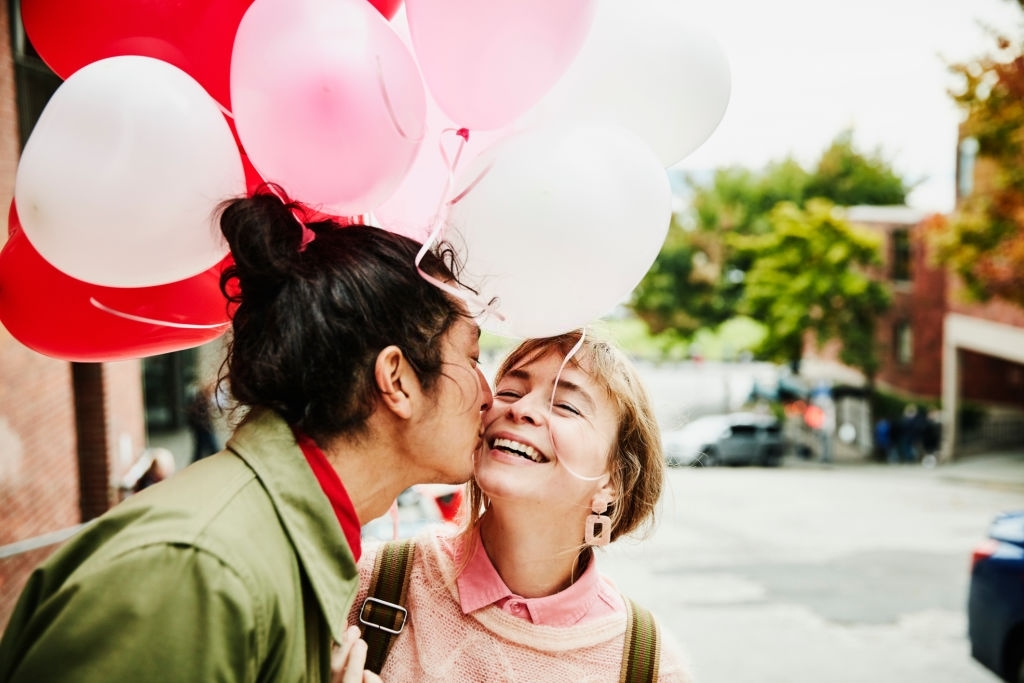 Poems for your boyfriend
Many females become fixated on how to be the ideal girlfriend. The majority of men, in actuality, are content enough simply to have a girlfriend.
However, it's crucial to understand that respect is the most essential quality for men. Guys like to know that you admire their strength and power.
Don't ignore his compliment either. Do not tell him that you are ugly if he says that he thinks you look gorgeous. His compliments are meaningless to you even though you may be acting modest or showing your own insecurities.
1. You're The Only One
You are the star that lights up the night,

You are the sun that brightens up my life.

You are my knight and shining armor

My one and only protector.

You are the best supporter

My first and only lover

You are the reason behind my smile

And you're the reason why I cry

You're my clown when I'm sad

The medicine when I feel bad.

I love you from the earth to galaxy

And I'm always here when you need me.

You are like a soldier, that makes me feel you're always there

And when you disappear my heart is full of fear.

– Poem by Lairra Shane Dongon
2. My Sweet Tooth Boyfriend
Take a walk with me, my sweet Gummy Bear
To a land where Nerds and Sweet Tarts are found everywhere

Fly over the Milky Way with me and let us Zero in on the moon.
I'll lick your Butterfingers and shake your Pop Rocks too.

For 100 Grand I would not give you away,
Or trade you in for a sweet and salty Payday.

In your arms, I find Sweet Bliss.
You're better than a cup of chocolaty Swiss Miss.

My Lifesaver, my sweetest love,
I hope you never leave me my chocolate Dove.

– Poem By Monica Patrick
3. Love Is in Your Eyes
Every time I look into your eyes,
I wonder how I'll ever look away again.
The feeling that I see in your soul
Fills me with strength.

Every time I look into your eyes,
I remember why I fell in love.
And I hope that you see
That same love reflecting from me.

You are the one,
My only love,
My strongest means of life.

I need you to breathe.
I need you to live.
I need you to love.

– Poem By Michele Meleen
4. You Excite Me
A touch of your fingers,
Makes my body come alive.
I see the ignited passion,
Deep within your eyes.

Your smile makes me melt,
My lips burn with your kiss.
When you leave my side,
It's your sexy smell that I miss.

Your caress, your touch,
And how you make me feel.
When I look at you babe
I know our love is real.

– Poem By Monica Patrick
5. Someone Like You
I used to dream of someone like you,

To hold me tight and see me through,

To love my eyes and love my smile,

And when I'm scared stay with me a while,

But now I've got you I don't know what to do,

It's amazing this feeling I have for you,

When I look at you my heart melts to the floor,

Everyday I love you more and more,

When life gets me down your always there,

A good heart like yours is very rare,

You're my world you're my universe my star,

I would never change a thing that you are,

All my worries and problems disappear,

When you hold me in your arms I have no fear,

The only fear I have that's true,

Is living my life without someone like you.

– Poem by Jessica Sings
6. No One Like You
No one loves me like you do
I've never felt like this
you please me in so many ways
with a word, a caress, a kiss

No one understands me like you do
you see me deep inside
you choose to overlook my flaws
the ones I try to hide.

No one satisfies me like you do
when our bodies intertwine
you give me so much with your tender touch
you're amazing and you're mine.

No one loves me like you do
you fulfill my every need
and that is why my darling
I'll follow wherever you lead.

– Poem by Taleah
7. My Baby, My Future Hubby
You're the first thing I think of each morning I wake up.
You're the last thing I think of when I close my eyes.

You're in each thought I have and each breath I take.
My feelings for you are growing stronger with every move you make.

You're an angel from above who takes away my pain.
My love for you is so strong its always just the same.

You're the miracle in my life who can always make me smile.
Just knowing that you care makes my life worthwhile.

You've touched my heart and soul which you have from the start.
Your sweet soft words will never leave my heart.

You are everything I want so amazing and true.
I love you with everything I have I love everything you do.

– Poem by Mika Danuele Mcdaniel
8. Forever and Always
You are the sun that shines brightly throughout my day.
You are the gravity that holds me down in every way.
You are the moon that shimmers throughout my night.
You are stars that glimmer oh so bright.

You are the oxygen that keeps me alive.
You are my heart that beats inside.
You are the blood that flows through me.
You are the only guy I can see.
You have the voice of when a mockingbird sings.
You are my everything.

You are my one and only.
You stop me from being so lonely.
We plan our future as if we have a clue.
I never want to lose you.
I want you to be my husband, and I want to be your wife.
I want to be with you for the rest of my life.

– Poem by Mercedes
9. What I Love About You
The sparkle in your eye,
The warmth of your skin,
Your breath on my neck
That shakes me within.

The touch of your hand,
The smell of your hair,
The naughtiness in your smile,
That strength in your stare.

Your kiss on my lips,
Your body near mine,
The stroke of your touch,
Makes everything feel fine.

The compassion in your touch,
The power in your face,
The beating of your heart,
That we may never end our embrace.

The beauty of your kiss,
And that magic in your touch.
It is for all these reasons and more
Why I love you so much…

– Poem by Nidhi Kaul
10. Love Me
One thing I ask of you…

Love me for who I am
and be true.

Love me as a fish loves the sea,
how the bird loves to sing.

Love me as a bee loves its honey,
as an angel love his wings.

Love me and hold me tight
as you tell me everything is all right.

Love me and guard me with all your might
as you hold me near at night.

Love me as I lay a kiss upon your lips,
as the heart in my chest flips.

– Poem by Samantha A. Kemmerer
11. I'll Go Anywhere With You
Let's run away.

I don't care where.

It doesn't really matter,

Hawaii, Canada, or Disney Land,

They're fine with me

If you're holding my hand.

You're the one person

I'd want by my side.

Just say you'll go with me

Then, where, we'll decide.

Where shall we go when it's just us two?

I'll go anywhere at all,

As long as it's with you.

– Poem by Caitlin J. Monroe
12. Perfect In My Eyes
I love the way you care for me.
I love the way you make me feel safe when wrapped in your arms.
I love the way you protect me.
I love the way you'll always be there for me.
So many things I love about you, it's hard to name them all.

I love the way you talk to me.
I love the way you kiss me.
I love the way you look at me.

I love your eyes.
I love your smile.
I love your voice.
I love everything about you.

You're perfect in my eyes.

– Poem by Jenna
13. Gods Gift
Love is like a river,
A never ending stream.
Love is shared by each other
To answer someone's dream.

It's a never ending story;
Love is not a lie.
You can share in all its glory,
For love will never die.

Love is all around you,
The moon and stars above.
Love is a gift from God,
And God is a gift of love.

– Poem by John P. Read
Your poems can reflect a variety of feelings and be as short or as long as you like. Clever, funny, and loving, personal poems are the ones your boyfriend will remember fondly, so put pen to paper and try writing one today.
You can share/send these poems to your boyfriend via Text/SMS, Email, Facebook, Whatsapp, or other social networking sites.
Daily Time Poems.