Family Poems (to Help Express Love and Appreciation)
Family poems are precious because they express the feelings that lie hidden beneath the surface of day-to-day activity. Here are selected family poems to help you express that love and appreciation you don't know how to show.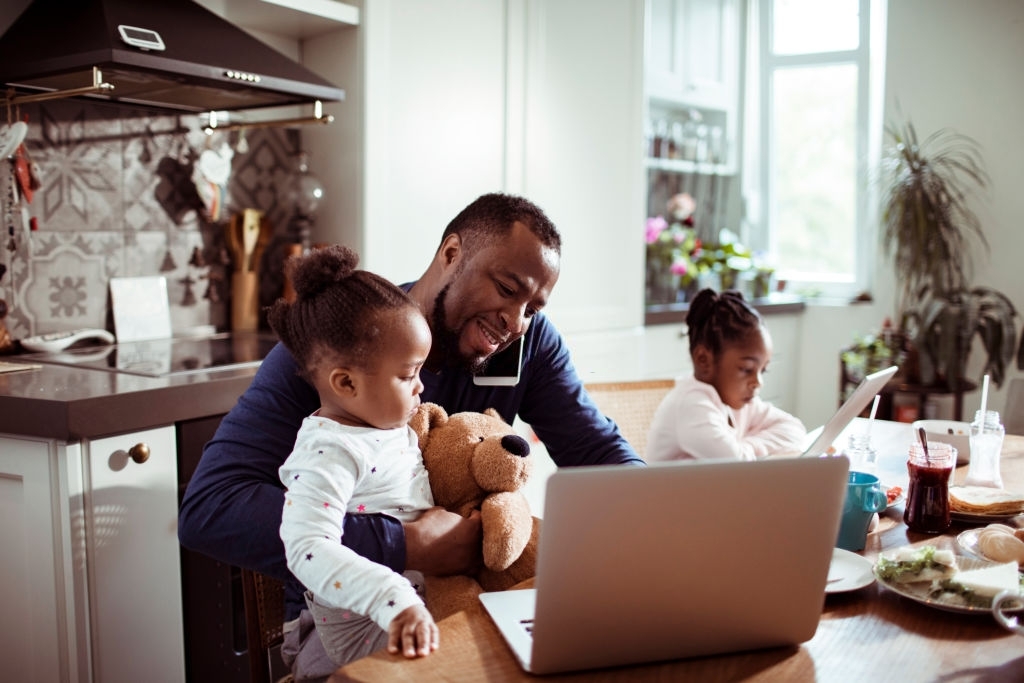 Family Poems
The word "family" conjures up a series of images and emotions. Many times we can look at a family with feelings of warmth, love, happiness, and safety.
Just as many times, however, the family can bring up pain and frustration and flat-out trauma. Something as complicated families as the individuals that make them up.
Our family members get a backstage view of our lives. They see the best and worst in us. What better art form can we find that examines the complicated nature of family than family poems?
Her hands held me gently from the day I took my first breath.
Her hands helped to guide me as I took my first step.
Her hands held me close when the tears would start to fall.
Her hands were quick to show me that she would take care of it all.

Her hands were there to brush my hair, or straighten a wayward bow.
Her hands were often there to comfort the hurts that didn't always show.
Her hands helped hold the stars in place, and encouraged me to reach.
Her hands would clap and cheer and praise when I captured them at length.

Her hands would also push me, though not down or in harm's way.
Her hands would punctuate the words, just do what I say.
Her hands sometimes had to discipline, to help bend this young tree.
Her hands would shape and mold me into all she knew I could be.

Her hands are now twisting with age and years of work,
Her hand now needs my gentle touch to rub away the hurt.
Her hands are more beautiful than anything can be.
Her hands are the reason I am me.
READ ALSO!!!
He never looks for praises.
He's never one to boast.
He just goes on quietly working
For those he loves the most.
His dreams are seldom spoken.

His wants are very few,
And most of the time his worries
Will go unspoken, too.
He's there…a firm foundation
Through all our storms of life,
A sturdy hand to hold onto
In times of stress and strife.

A true friend we can turn to
When times are good or bad.
One of our greatest blessings,
The man that we call Dad.
3. The Greatest Parents on Earth by Ron Tranmer
I will never take for granted
how greatly I've been blessed;
For when it comes to parents,
Mom and Dad, you are the best!

You nurtured and protected me
and taught me with great care.
And every time I've needed you,
you were always there. 

If you could look into my heart,
how quickly you would see
the special place you hold there
and how much you mean to me.

May you receive the blessings
you are so deserving of
for your caring and your sharing,
and each sacrifice of love.

And may you carry in your hearts
these words forever true…
No parents anywhere on earth
could be more loved than you.
A family is like a circle.
The connection never ends,
and even if at times it breaks,
in time it always mends.

A family is like the stars.
Somehow they're always there.
Families are those who help,
who support and always care.

A family is like a book.
The ending's never clear,
but through the pages of the book,
their love is always near.

A family is many things.
With endless words that show
who they are and what they do
and how they teach you so you know.

But don't be weary if it's broken
or if through time it's been so worn.
Families are like that –
they're split up and always torn.

But even if this happens,
your family will always be.
They help define just who you are
and will be a part of you eternally.
READ ALSO!!!
They say the world is round, and yet
I often think it square,
So many little hurts we get
From corners here and there.
But one great truth in life I've found,
While journeying to the West-
The only folks who really wound
Are those we love the best.

The man you thoroughly despise
Can rouse your wrath, 'tis true;
Annoyance in your heart will rise
At things mere strangers do;
But those are only passing ills;
This rule all lives will prove;
The rankling wound which aches and thrills
Is dealt by hands we love.

The choicest garb, the sweetest grace,
Are oft to strangers shown;
The careless mien, the frowning face,
Are given to our own.
We flatter those we scarcely know,
We please the fleeting guest,
And deal full many a thoughtless blow
To those who love us best.

Love does not grow on every tree,
Nor true hearts yearly bloom.
Alas for those who only see
This cut across a tomb!
But, soon or late, the fact grows plain
To all through sorrow's test:
The only folks who give us pain
Are those we love the best.
6. The Stick-Together Families by Edgar Guest
The stick-together families are happier by far
Than the brothers and the sisters who take separate highways are.
The gladdest people living are the wholesome folks who make
A circle at the fireside that no power but death can break.
And the finest of conventions ever held beneath the sun
Are the little family gatherings when the busy day is done.

There are rich folk, there are poor folk, who imagine they are wise,
And they're very quick to shatter all the little family ties.
Each goes searching after pleasure in his own selected way,
Each with strangers likes to wander, and with strangers likes to play.
But it's bitterness they harvest, and it's empty joy they find,
For the children that are wisest are the stick-together kind.

There are some who seem to fancy that for gladness they must roam,
That for smiles that are the brightest they must wander far from home.
That the strange friend is the true friend, and they travel far astray
they waste their lives in striving for a joy that's far away,
But the gladdest sort of people, when the busy day is done,
Are the brothers and the sisters who together share their fun.

It's the stick-together family that wins the joys of earth,
That hears the sweetest music and that finds the finest mirth;
It's the old home roof that shelters all the charm that life can give;
There you find the gladdest play-ground, there the happiest spot to live.
And, O weary, wandering brother, if contentment you would win,
Come you back unto the fireside and be comrade with your kin.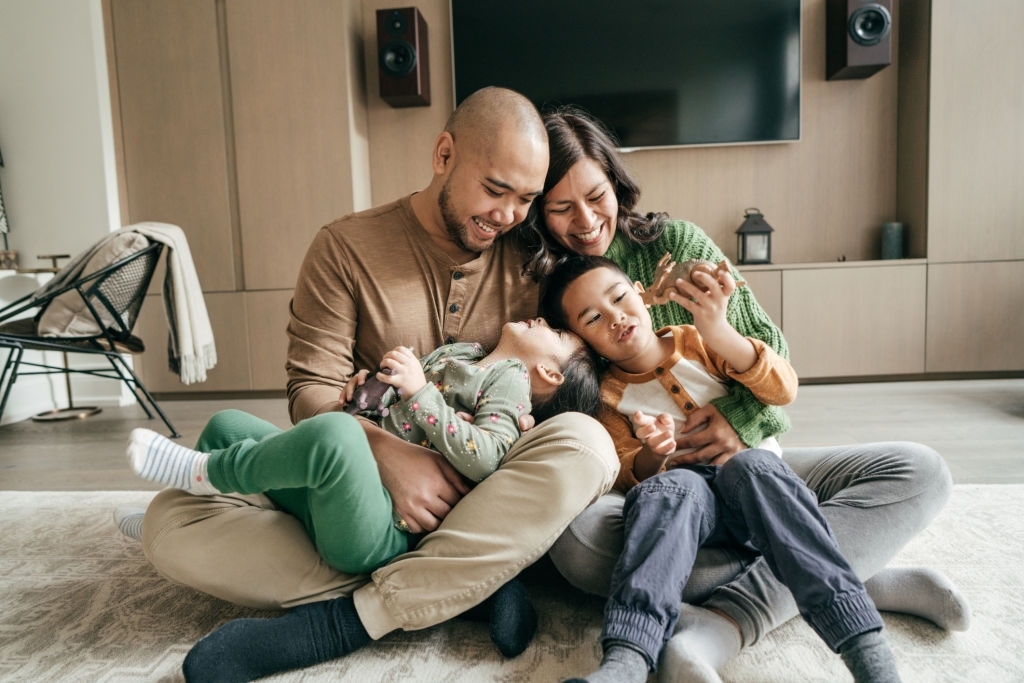 7. My Lost Love – My Lost Child by Garrett W. Wheeler
I wonder what you're doing
and how you're living life.
What new things did you learn today
and how did you sleep last night?

Did you feel raindrops on your face
or sunshine in your eye?
Of all the questions left unknown,
the biggest one is why.

Why can't we be together?
Why can't I watch you grow?
Why can't I guide you through this world?
This I just don't know.

But I promise we'll be together,
no matter how long it seems.
Just know you're always in my heart
and always in my dreams.
READ ALSO!!!
8. Love for My Daughters by Debra L. Cash
My beautiful daughters, I was blessed with two of you…
You will never know how proud I am of all the things you do.

You came into my world, so tiny and so small…
And I was in awe at the wonder of it all.
Then you placed your little hand in mine…
There was no denying, my heart was yours 'til the end of time.

I have watched you both throughout the years laugh, cry, and grow…
And it is difficult to know that someday I will have to let you go.
I just can't imagine a day of my life without you…
Because you're a part of me and my love for you is true.

So just remember, no matter how old you are or where you may be…
There's someone who needs you and loves you, and that someone is me!
It is said that family and friends are hidden treasures seek them to enjoy their riches. The wealth in family is the liberty of understanding, the limitless nature of care and concern, the connection beyond blood but into the super natural.
Stick one of these original family poems on the fridge or copy it into a card. Don't let another day pass without making the people who mean the most aware of how you feel.
Daily Time Poems.