Poems About Animals That Are Enchanting And Beautiful
Poems about animals that are Enchanting and Beautiful.
Poems about animals – From cats to mice, dogs to horses, fish to pigs, poets have written touchingly, powerfully, and enchantingly about animals.
The animal kingdom is filled with almost an infinite variety of creatures. Scientists discover new species and subspecies every year.
Each one is a wonder unto itself and one could labor for years to uncover its secrets. It is an unfortunate fact that the closest that most of us get to wildlife is through bars at the zoo.
Our urban lifestyle has the effect of cutting us off from the glorious world of the animal kingdom.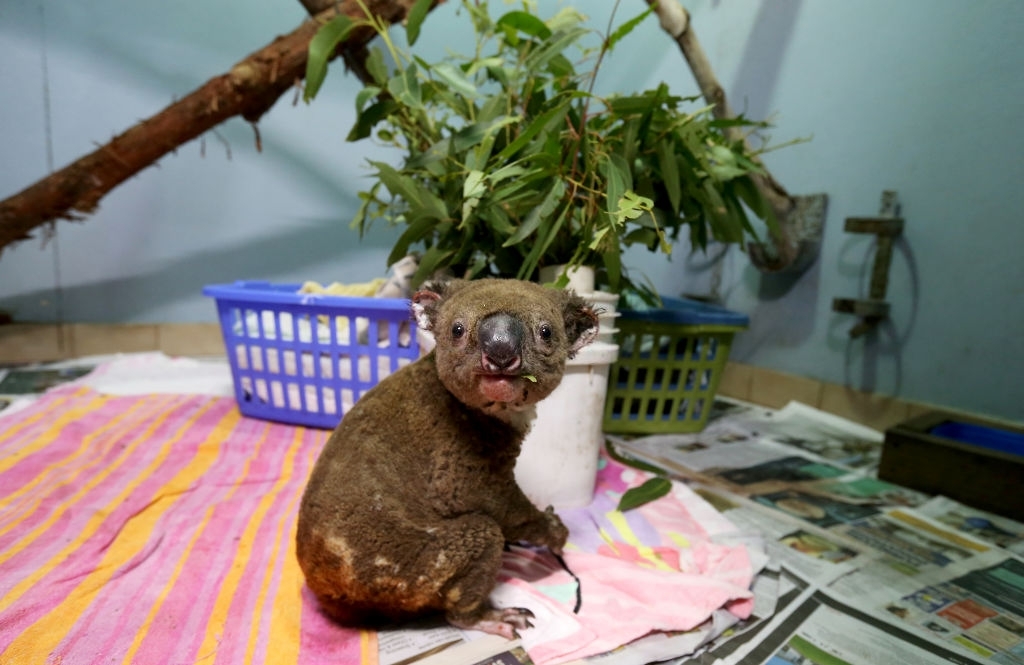 1. The Crocodile
How doth the little crocodile
Improve his shining tail,
And pour the waters of the Nile
On every golden scale!

How cheerfully he seems to grin,
How neatly spreads his claws,
And welcomes little fishes in,
With gently smiling jaws!
– Poem by Lewis Carroll
2. The Dusk of Horses
Right under their noses, the green
Of the field is paling away
Because of something fallen from the sky.

They see this, and put down
Their long heads deeper in grass
That only just escapes reflecting them

As the dream of a millpond would.
The color green flees over the grass
Like an insect, following the red sun over

The next hill. The grass is white.
There is no cloud so dark and white at once;
There is no pool at dawn that deepens

Their faces and thirsts as this does.
Now they are feeding on solid
Cloud, and, one by one,

With nails as silent as stars among the wood
Hewed down years ago and now rotten,
The stalls are put up around them.

Now if they lean, they come
On wood on any side. Not touching it, they sleep.
No beast ever lived who understood

What happened among the sun's fields,
Or cared why the color of grass
Fled over the hill while he stumbled,

Led by the halter to sleep
On his four taxed, worthy legs.
Each thinks he awakens where

The sun is black on the rooftop,
That the green is dancing in the next pasture,
And that the way to sleep

In a cloud, or in a risen lake,
Is to walk as though he were still
in the drained field standing, head down,

To pretend to sleep when led,
And thus to go under the ancient white
Of the meadow, as green goes

And whiteness comes up through his face
Holding stars and rotten rafters,
Quiet, fragrant, and relieved.
– Poem by James Dickey
3. To a Mouse
Wee, sleekit, cow'rin, tim'rous beastie,
O, what a panic's in thy breastie!
Thou need na start awa sae hasty,
Wi' bickering brattle!
I wad be laith to rin an' chase thee,
Wi' murd'ring pattle!

I'm truly sorry man's dominion,
Has broken nature's social union,
An' justifies that ill opinion,
Which makes thee startle
At me, thy poor, earth-born companion,
An' fellow-mortal!

I doubt na, whiles, but thou may thieve;
What then? poor beastie, thou maun live!
A daimen icker in a thrave
'S a sma' request;
I'll get a blessin wi' the lave,
An' never miss't!

Thy wee bit housie, too, in ruin!
It's silly wa's the win's are strewin!
An' naething, now, to big a new ane,
O' foggage green!
An' bleak December's winds ensuin,
Baith snell an' keen!

Thou saw the fields laid bare an' waste,
An' weary winter comin fast,
An' cozie here, beneath the blast,
Thou thought to dwell-
Till crash! the cruel coulter past
Out thro' thy cell.

That wee bit heap o' leaves an' stibble,
Has cost thee mony a weary nibble!
Now thou's turn'd out, for a' thy trouble,
But house or hald,
To thole the winter's sleety dribble,
An' cranreuch cauld!

But, Mousie, thou art no thy lane,
In proving foresight may be vain;
The best-laid schemes o' mice an 'men
Gang aft agley,
An'lea'e us nought but grief an' pain,
For promis'd joy!

Still thou art blest, compar'd wi' me
The present only toucheth thee:
But, Och! I backward cast my e'e.
On prospects drear!
An' forward, tho' I canna see,
I guess an' fear!
– Poem by Robert Burns
4. She sights a Bird – she chuckles
She sights a Bird—she chuckles—
She flattens—then she crawls—
She runs without the look of feet—
Her eyes increase to Balls—

Her Jaws stir—twitching—hungry—
Her Teeth can hardly stand—
She leaps, but Robin leaped the first—
Ah, Pussy, of the Sand,

The Hopes so juicy ripening—
You almost bathed your Tongue—
When Bliss disclosed a hundred Toes—
And fled with every one—
– Poem by Emily Dickinson
5. A Popular Personage at Home
'I live here: "Wessex" is my name:
I am a dog known rather well:
I guard the house but how that came
To be my whim I cannot tell.

'With a leap and a heart elate I go
At the end of an hour's expectancy
To take a walk of a mile or so
With the folk I let live here with me.

'Along the path, amid the grass
I sniff, and find out rarest smells
For rolling over as I pass
The open fields toward the dells.

'No doubt I shall always cross this sill,
And turn the corner, and stand steady,
Gazing back for my Mistress till
She reaches where I have run already,

'And that this meadow with its brook,
And bulrush, even as it appears
As I plunge by with hasty look,
Will stay the same a thousand years.'

Thus 'Wessex.' But a dubious ray
At times informs his steadfast eye,
Just for a trice, as though to say,
'Yet, will this pass, and pass shall I?'
– Poem by Thomas Hardy
6. At Grass
The eye can hardly pick them out
From the cold shade they shelter in,
Till wind distresses tail and mane;
Then one crops grass, and moves about
– The other seeming to look on –
And stands anonymous again

Yet fifteen years ago, perhaps
Two dozen distances sufficed
To fable them : faint afternoons
Of Cups and Stakes and Handicaps,
Whereby their names were artificed
To inlay faded, classic Junes –

Silks at the start : against the sky
Numbers and parasols : outside,
Squadrons of empty cars, and heat,
And littered grass : then the long cry
Hanging unhushed till it subside
To stop-press columns on the street.

Do memories plague their ears like flies?
They shake their heads. Dusk brims the shadows.
Summer by summer all stole away,
The starting-gates, the crowd and cries –
All but the unmolesting meadows.
Almanacked, their names live; they

Have slipped their names, and stand at ease,
Or gallop for what must be joy,
And not a fieldglass sees them home,
Or curious stop-watch prophesies :
Only the grooms, and the grooms boy,
With bridles in the evening come.
– Poem by Philip Larkin
7. Leda and the Swan
A sudden blow: the great wings beating still
Above the staggering girl, her thighs caressed
By the dark webs, her nape caught in his bill,
He holds her helpless breast upon his breast.

How can those terrified vague fingers push
The feathered glory from her loosening thighs?
And how can body, laid in that white rush,
But feel the strange heart beating where it lies?

A shudder in the loins engenders there
The broken wall, the burning roof and tower
And Agamemnon dead.
Being so caught up,
So mastered by the brute blood of the air,
Did she put on his knowledge with his power
Before the indifferent beak could let her drop?
– Poem by W. B. Yeats
8. The Eagle
He clasps the crag with crooked hands;
Close to the sun in lonely lands,
Ringed with the azure world, he stands.

The wrinkled sea beneath him crawls;
He watches from his mountain walls,
And like a thunderbolt he falls.
– Poem by Alfred Lord Tennyson
9. The Lamb
Little lamb, who made thee?
Dost thou know who made thee,
Gave thee life, and bid thee feed
By the stream and o'er the mead;
Gave thee clothing of delight,
Softest clothing, woolly, bright;
Gave thee such a tender voice,
Making all the vales rejoice?
Little lamb, who made thee?
Dost thou know who made thee?

Little lamb, I'll tell thee;
Little lamb, I'll tell thee:
He is called by thy name,
For He calls Himself a Lamb.
He is meek, and He is mild,
He became a little child.
I a child, and thou a lamb,
We are called by His name.
Little lamb, God bless thee!
Little lamb, God bless thee
– Poem by William Blake
10. The Fly
Little fly,
Thy summer's play
My thoughtless hand
Has brushed away.

Am not I
A fly like thee?
Or art not thou
A man like me?

For I dance
And drink and sing,
Till some blind hand
Shall brush my wing.

If thought is life
And strength and breath,
And the want
Of thought is death,

Then am I
A happy fly,
If I live,
Or if I die.
– Poem by William Blake
11. Evening Hawk
From plane of light to plane, wings dipping through
Geometries and orchids that the sunset builds,
Out of the peak's black angularity of shadow, riding
The last tumultuous avalanche of
Light above pines and the guttural gorge,
The hawk comes.
His wing
Scythes down another day, his motion
Is that of the honed steel-edge, we hear
The crashless fall of stalks of Time.

The head of each stalk is heavy with the gold of our error.

Look! Look! he is climbing the last light
Who knows neither Time nor error, and under
Whose eye, unforgiving, the world, unforgiven, swings
Into shadow.

Long now,
The last thrush is still, the last bat
Now cruises in his sharp hieroglyphics. His wisdom
Is ancient, too, and immense. The star
Is steady, like Plato, over the mountain.

If there were no wind we might, we think, hear
The earth grind on its axis, or history
Drip in darkness like a leaking pipe in the cellar.
– Poem by Robert Penn Warren
12. Hope is the thing with feathers (254)
Hope is the thing with feathers
That perches in the soul,
And sings the tune without the words,
And never stops at all,

And sweetest in the gale is heard;
And sore must be the storm
That could abash the little bird
That kept so many warm.

I've heard it in the chillest land,
And on the strangest sea;
Yet, never, in extremity,
It asked a crumb of me.
– Poem by Emily Dickinson
13. In the Memphis Airport
Above the concourse, from a beam,
A little warbler pours forth song.
Beneath him, hurried humans stream:
Some draw wheeled suitcases along
Or from a beeping belt or purse
Apply a cell phone to an ear;
Some pause at banks of monitors
Where times and gates for flights appear.

Although by nature flight-endowed,
He seems too gentle to reproach
These souls who soon will climb through cloud
In first class, business class, and coach.
He may feel that it's his mistake
He's here, but someone ought to bring
A net to catch and help him make
His own connections north to spring.

He cheeps and trills on, swift and sweet,
Though no one outside hears his strains.
There, telescopic tunnels greet
The cheeks of their arriving planes;
A ground crew welcomes and assists
Luggage that skycaps, treating bags
Like careful ornithologists,
Banded with destination tags.
– Poem by Timothy Steele
14. World Below the Brine
The world below the brine,
Forests at the bottom of the sea, the branches and leaves,
Sea-lettuce, vast lichens, strange flowers and seeds, the thick tangle, openings, and pink turf,
Different colors, pale gray and green, purple, white, and gold, the play of light through the water,
Dumb swimmers there among the rocks,coral, gluten, grass, rushes, and the aliment of the swimmers,
Sluggish existences grazing there suspended, or slowly crawling close to the bottom,
The sperm-whale at the surface blowing air and spray, or disporting with his flukes,
The leaden-eyed shark, the walrus, the turtle, the hairy sea-leopard, and the sting-ray,
Passions there, wars, pursuits, tribes, sight in those ocean-depths, breathing that thick-breathing air, as so many do,
The change thence to the sight here, and to the subtle air breathed by beings like us who walk this sphere,
The change onward from ours to that of beings who walk other spheres.
– Poem by Walt Whitman
15. The Maldive Shark
About the Shark, phlegmatical one,
Pale sot of the Maldive sea,
The sleek little pilot-fish, azure and slim,
How alert in attendance be.
From his saw-pit of mouth, from his charnel of maw
They have nothing of harm to dread,
But liquidly glide on his ghastly flank
Or before his Gorgonian head;
Or lurk in the port of serrated teeth
In white triple tiers of glittering gates,
And there find a haven when peril's abroad,
An asylum in jaws of the Fates!
They are friends; and friendly they guide him to prey,
Yet never partake of the treat—
Eyes and brains to the dotard lethargic and dull,
Pale ravener of horrible meat.
– Poem by Herman Melville
16. The Elephant is Slow to Mate
The elephant, the huge old beast,
is slow to mate;
he finds a female, they show no haste
they wait

for the sympathy in their vast shy hearts
slowly, slowly to rouse
as they loiter along the river-beds
and drink and browse

and dash in panic through the brake
of forest with the herd,
and sleep in massive silence, and wake
together, without a word.

So slowly the great hot elephant hearts
grow full of desire,
and the great beasts mate in secret at last,
hiding their fire.

Oldest they are and the wisest of beasts
so they know at last
how to wait for the loneliest of feasts
for the full repast.

They do not snatch, they do not tear;
their massive blood
moves as the moon-tides, near, more near
till they touch in flood.
– Poem by D. H. Lawrence
17. Mole
For weeks he's tunneled his intricate need
Through the root-rich, fibrous, humoral dark,
Buckling up in zagged illegibles
The cuneiforms and cursives of a blind scribe.

Sleeved by soft earth, a slow reach knuckling,
Small tributaries open from his nudge—
Mild immigrant, bland isolationist,
Berm builder edging the runneling world.

But now the snow, and he's gone quietly deep,
Nuzzling through a muzzy neighborhood
Of dead-end-street, abandoned cul-de-sac,
And boltrun from a dead-leaf, roundhouse burrow.

May he emerge four months from this as before,
Myopic master of the possible,
Wise one who understands prudential ground,
Revisionist of all things green;

So when he surfaces, lumplike, bashful,
Quizzical as the flashbulb blind who wait
For color to return, he'll nose our green-
rich air with the imperative poise of now.
– Poem by Wyatt Prunty
18. As kingfishers catch fire, dragonflies draw flame
As kingfishers catch fire, dragonflies dráw fláme;
As tumbled over rim in roundy wells
Stones ring; like each tucked string tells, each hung bell's
Bow swung finds tongue to fling out broad its name;
Each mortal thing does one thing and the same:
Deals out that being indoors each one dwells;
Selves—goes itself; myself it speaks and spells,
Crying Whát I do is me: for that I came.

Í say móre: the just man justices;
Kéeps gráce: thát keeps all his goings graces;
Acts in God's eye what in God's eye he is—
Chríst—for Christ plays in ten thousand places,
Lovely in limbs, and lovely in eyes not his
To the Father through the features of men's faces.
– Poem by Gerard Manley Hopkins
Animals are one of the greatest things on Earth, and yet we often fail to appreciate them in all their forms.
Every day, new species and life-forms are being discovered all across the globe, and they bring with them an ever-increasing spectrum of variety.
Many animals have their own unique identities, and these traits have always proven fascinating to us. From fierce to playful, instinctive to trained, animals play a vital role in the world we live in.
They bring out both the best and the worst in people, and a person's attitude towards animals can often be a strong indicator of their nature.
We do hope you had a good read.
Daily Time Poems.