9 Great British Mystery Series You Won't Want to Put Down
Are you curious to learn more about British mystery writers? If the answer is yes, you've come to the right place. For you, we've done the research and compiled the top British mystery novels available.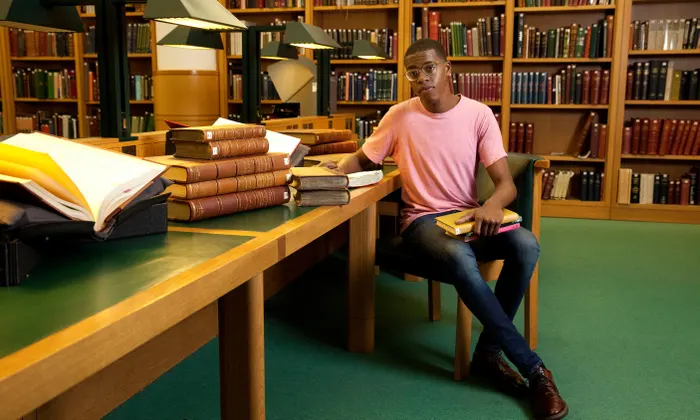 We enjoy reading British mysteries among other genres of literature. These writers are contemporary, with the first books released after 1985.
This list only includes authors whose novels I have read and appreciated, not all authors who were active during this time period.
Despite some of the authors being Americans or Canadians, it should be noted that these works are set in Britain.
Do you worry about how to solve certain puzzles when you're at work, home, or another location? Try picking up one of these fantastic British mystery series and seeing how many novels you can read in a marathon session.
We've compiled a list of some of the top new British mysteries below to help you navigate the best of what's new and forthcoming.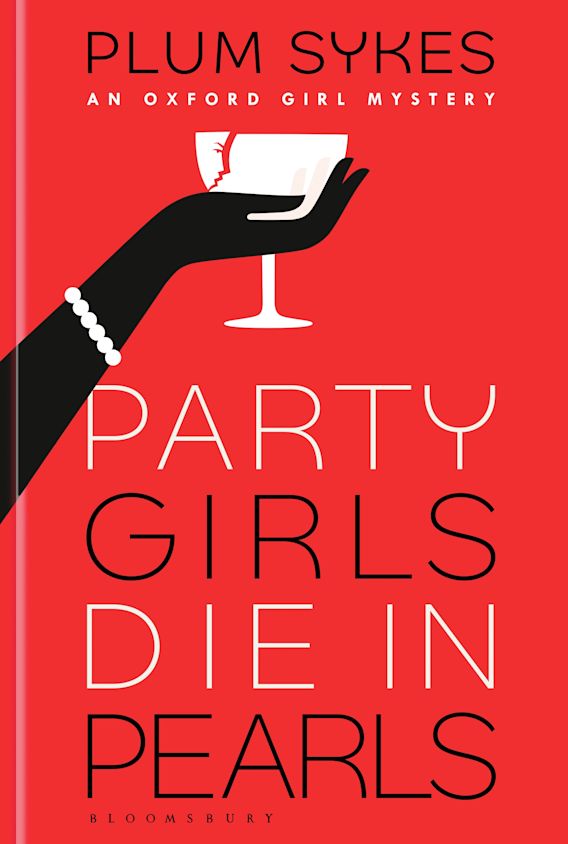 The 1980s murder of a socialite occurs in this book at Oxford University.
English country girl Ursula Flowerbutton is attempting to get along with the glam crowd while looking into the murder for the campus paper.
It's a humorous parody, and just the descriptions of the clothes made me smile.
I really want to read more about Flower button and her Sloane Ranger buddies, therefore I really hope it turns into a series.
This is one of our less serious dark academic books because of the hidden organizations and renowned schools.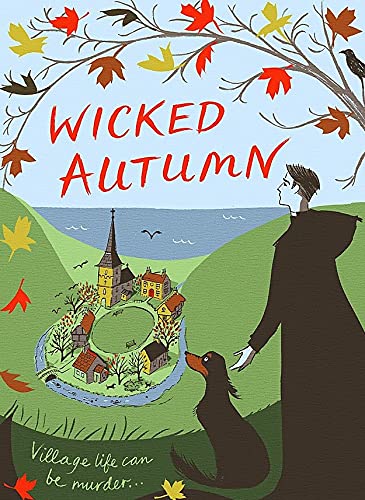 British mystery series created by an American author; nevertheless, if you can overlook G.M. Malliet's nationality, you will find that this series is actually rather excellent.
As the vicar of St. Edwold's in the lovely town of Nether Monkslip close to England's South West coast, Max Tudor, a former MI5 agent, leaves his violent past behind.
Max, however, seems unable to avoid violent crime and murder even in this little community.
Wanda Batton-Smythe, the Women's Institute president, is found murdered during the Harvest Faire in the first book of the series, Wicked Autumn.
Max Tudor believes there was a murder but it looks to be an accident brought on by a peanut allergy.
Are you curious to know the figure who started a series that was never intended to exist?
Dobbs, a psychologist, and detective who served as a nurse in World War I returned to London after the war to work with her mentor.
The private eye Dr. Maurice Blanche. Dobbs later launched her own agency after Blanche retired.
As she launches her business and accepts her first task, the first volume chronicles her narrative.
According to Jacqueline Winspear, she had no clue this series would spawn other books when she penned the first one.
Detective Cormoran Strike looks into a supermodel's suicide in this superb old-fashioned mystery.
Cormoran Strike is struggling as a private eye after losing his leg to a land mine in Afghanistan.
One client remains on strike, and creditors are calling. He is residing at his office and recently ended his relationship with his longtime girlfriend.
Then John Bristow knocks on his door with an astounding tale: His sister, the iconic supermodel Lula Landry, often known as the Cuckoo to her friends, had tragically died a few months ago after falling to her death.
John doesn't agree with the police's determination that it was a suicide. John doesn't agree with the police's determination that it was a suicide.
The case introduces Strike to every type of pleasure, enticement, seduction, and illusion known to man and thrusts him into the world of multimillionaire beauties, rock-star boyfriends, and frantic designers.
Even if you believe you are familiar with detectives, Strike is unlike any you have encountered.
Even if you believe you know a lot about the rich and famous, you have never seen them the subject of an inquiry like this.
This celebrated debut crime book by J.K. Rowling, who writes under the pen name Robert Galbraith, is called Cormoran Strike.
The Sam Wyndham series by Abir Mukherjee doesn't take place in the UK.
Instead, in this post-World War II drama series, Captain Sam Wyndham, a veteran Scotland Yard investigator, investigates murders in British-occupied Calcutta after being hired to lead the new police department there.
Just as Wyndham begins to feel at home in his new surroundings, he is given a case: the murder of a British official.
Wyndham has his own challenges as he learns to negotiate the British Raj's murky underbelly, including his wartime memories, his opium addiction, and the history he attempted to forget.
Currently, Sam Wyndham appears in four different books. The most recent book, Death in the East, alternates between flashbacks to a young Wyndham in London in 1905 and the 1920s in India.
Another British mystery novelist you must read? Dorothy L. Sayers. And what novels is she most famous for? series about Lord Peter Wimsey.
The prototypical British amateur gentleman detective is Lord Peter Death Bredon Wimsey. Sayers created several mysteries for Wimsey and Bunter to solve over the course of 11 novels and numerous short tales.
However, Dorothy Sayers was not the end of Peter Wimsey's story.
With the approval of and at the request of the Dorothy L. Sayers estate, novelist Jill Patton Walsh carried on the series after Sayers' passing.
Walsh finished the book Thrones, Dominations, which Sayers began but never finished in 1938.
The Atterbury Emeralds, The Late Scholar, and A Presumption of Death are the three Peter Wimsey novels that Walsh has since written on her own.
In the little English town of King's Abbot, Belgian Inspector Hercule Poirot has retreated to the countryside.
Upon examining his new neighbor, Dr. Sheppard is certain that he was once a hairdresser.
However, the savage killing of a local squire uncovers the truth: the odd little guy is actually an expert investigator.
The affluent widow Mrs. Ferrars takes her own life the previous evening, setting off the murder of wealthy entrepreneur Roger Ackroyd.
Roger Ackroyd is fatally stabbed in his closed study, shattering the presumption that her death was an accident.
There are whispers that she poisoned her first husband, that she was being blackmailed, and that her secret lover was Roger Ackroyd, a guy with too much information, but nobody is certain of any of these things.
Everyone in the family stands to gain from his death, including Roger's neurotic sister-in-law, who has accrued personal obligations, and a parlormaid with a murky past who quit her job the day of the murder.
There is no shortage of suspects. Ralph Paton, Ackroyd's stepson, and heir is the subject of the police's attention since he stands to benefit the most from Roger's passing.
The case takes an entirely another turn when investigator Hercule Poirot, who is discreetly residing in King's Abbot, volunteers to do the investigation.
Hercule Poirot is most likely a no-brainer if you enjoy British mysteries. But just in case, I felt the need to draw attention to Agatha Christie's immensely popular Poirot series.
Due to his various eccentricities, such as the fact that he is quite fussy about his facial hair, Poirot makes for a humorous detective character.
In fact, there is a whole page on Agatha Christie's website devoted to the highlights of Poirot's mustache.
These works are unquestionably British, even if Poirot himself is Belgian and not British. The bulk of these works are set in the UK, and the author is British.
Over 50 short stories starring the detective were written by Agatha Christie, along with 33 novels, 2 plays, and other works.
Adam Dalgliesh, a fictional character created by P.D. James, has appeared in 14 mystery books.
Dalgliesh is a Detective Chief Inspector in the first book, Cover Her Face. In subsequent books, he rises to the rank of Commander in the Metropolitan Police Department in London's New Scotland Yard.
One of the main draws of this series is of course the detective character himself, in addition to these mysteries being well crafted and engaging to read.
Dalgliesh is a thoughtful investigator who enjoys reading and writing poems.
P.D. James' fictitious character Adam Dalgliesh has appeared in 14 mystery novels.
In the first novel, Cover Her Face, Dalgliesh holds the position of Detective Chief Inspector.
In later volumes, he advances to the position of Commander in London's New Scotland Yard's Metropolitan Police.
In addition to the mysteries being well-written and interesting to read, the detective character himself is undoubtedly one of the series' primary charms.
Dalgliesh is an intelligent detective who likes to read and compose poetry.
Although each mystery in this series may be read independently, it's interesting to see how the investigator develops over the course of all 14 books.
Dalgliesh also makes an appearance as a character in P.D. as a bonus. An Unsuitable Job for a Woman and The Skull Beneath the Skin are two of James' books that include Cordelia Gray.
Are you a mystery genre addict? Want to read some more fantastic mysteries? Check out our page for more fantastic series.