Sonnet Definition with Examples and Collected Poems
Sonnet Definition with Examples and Collected Poems.
Sonnet Definition: A sonnet (pronounced son-it) is a fourteen-line poem with a fixed rhyme scheme. Often, sonnets use iambic pentameter: five sets of unstressed syllables followed by stressed syllables for a ten-syllable line. In this article, I will tell you more about sonnet as well as the types of sonnets and also selected sonnet poems.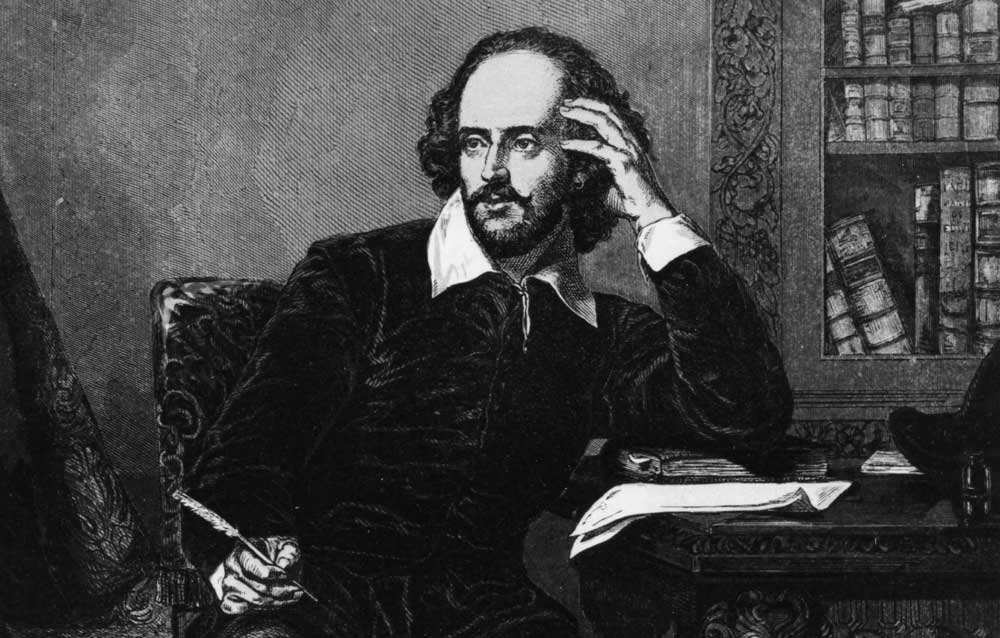 Sonnets were invented by the Italian poet Giacomo da Lentini during the 1200s. The word sonnet is derived from the Old Occitan phrase sonet meaning "little song."
The three main types are the Italian (or Petrarchan) sonnet, the English (or Shakespearean) sonnet, and the Spenserian sonnet. They are named after the poets who made them famous. These forms have been around since the sixteenth century.
Italian Sonnet Example
A great example of an Italian sonnet is Sonnet 26, but the creator himself of the form, Giacomo da Lentini.
I've seen it rain on sunny days
And seen the darkness flash with light
And even lightning turn to haze,
Yes, frozen snow turn warm and bright
And sweet things taste of bitterness
And what is bitter taste most sweet
And enemies their love confess
And good, close friends no longer meet.

Yet stranger things I've seen of love
Who healed my wounds by wounding me.
The fire in me he quenched before;
The life he gave was the end thereof,
The fire that slew eluded me.
Once saved from love, love now burns more.
English Sonnet Example
"Astrophil and Stella 1" the first of 108 sonnets and songs in Philip Sidney's set, creates the opening scene for this love story.
Loving in truth, and fain in verse my love to show,

That she, dear she, might take some pleasure of my pain,—

Pleasure might cause her read, reading might make her know,

Knowledge might pity win, and pity grace obtain,—

I sought fit words to paint the blackest face of woe;

Studying inventions fine her wits to entertain,

Oft turning others' leaves, to see if thence would flow

Some fresh and fruitful showers upon my sunburn'd brain.

But words came halting forth, wanting invention's stay;

Invention, Nature's child, fled step-dame Study's blows;

And others' feet still seem'd but strangers in my way.

Thus great with child to speak and helpless in my throes,

Biting my truant pen, beating myself for spite,

"Fool," said my Muse to me, "look in thy heart, and write."
Miltonic Sonnet Example
"When I Consider How My Light Is Spent" is an example of one of John Milton's better-known sonnets. When I consider how my light is spent,
Ere half my days in this dark world and wide,

And that one talent which is death to hide

Lodged with me useless, though my soul more bent

To serve therewith my Maker, and present

My true account, lest He returning chide;

"Doth God exact day-labor, light denied?"

I fondly ask. But Patience, to prevent

That murmur, soon replies, "God doth not need

Either man's work or His own gifts. Who best

Bear His mild yoke, they serve Him best. His state

Is kingly: thousands at His bidding speed,

And post o'er land and ocean without rest;

They also serve who only stand and wait.
Spenserian Sonnet Example
Sir Edmund Spenser's "Sonnet LXV" is a fine example of his take on a sonnet.
One day I wrote her name upon the strand,

But came the waves and washed it away;

Again I wrote it with a second hand,

But came the tide and made my pains his prey.

"Vain man," said she, "that dost in vain assay

A mortal thing so to immortalize,

For I myself shall like to this decay,

And eke my name be wiped out likewise

"Not so." quod I, "Let baser thing devise

To die in dust, but you shall live by fame;

My verse your virtues rare shall eternize

And in the heavens write your glorious name,

Where, when as death shall all the world subdue,

Our love shall live, and later life renew."
Famous Sonnet Poems
Remember: interpretations of the meaning of literary works are always somewhat subjective, so feel free to add your own analyses or research to our readings of these sonnet poems in the comment section!
1. There's No Obscurity
As I gaze into his liquid gold eyes,
Poetry radiates from his warm soul
His lips brush mine and I soar through the skies
Passion seizes me; I loose my control

An amalgam of thoughts pierce through my mind
There is love, trust, yet I feel petrified
I know destiny; our fate's intertwined
But what if he's a dream, one I'm denied?

A thousand years I could spend with those suns
Amid his presence I've conquered all realms
I've witnessed beauty that forever stuns
And have basked beneath his forest of elms

Then and there, I grasp truth with clarity
He's in my arms; there's no obscurity

By Astrid Sardinas
2. Halloween Sonnet
When leaves start turning orange and golden-brown,
Kids start to dress in costumes so dandy.
For one day a year, all throughout the town
It's time for kids to amass some candy.

Every fun boy and girl shall don the mask,
and with happiness, shall knock on the door.
They all know what question they are to ask
Trick or Treat? I want candy! Give me more!

Up in the sky, with the orange moon so full,
A witch is joined by her fuzzy black cats.
A scarecrow is leaning against a pole.
The silence is broken by shrieking bats.

Halloween is not always full of fright,
for anyone can be a kid that night.

By Paul Cleere
3. Autumn Storm By Firelight
A flash of lightning streaks across the sky.
We huddle close beneath the trembling eaves
As thunder roars a nightmare lullaby
And strips the trees outside of summer leaves.

The fire is warm. Its light is warmer still.
A gentle beacon holding back the dark.
Yet, in the light of day, we know we will
Deny the fearful pounding of our hearts.

The ancient wonder once again is near.
The fury of the storm awakes our past.
When gods and nature both were to be feared
And spells of warding were by fire cast.

An autumn storm returns us to that place
When nature's glory awed the human race.
4. My Mistress' Eyes Are Nothing Like The Sun
My mistress' eyes are nothing like the sun;
Coral is far more red than her lips' red;
If snow be white, why then her breasts are dun;
If hairs be wires, black wires grow on her head.
I have seen roses damasked, red and white,
But no such roses see I in her cheeks;
And in some perfumes is there more delight
Than in the breath that from my mistress reeks.
I love to hear her speak, yet well I know
That music hath a far more pleasing sound;
I grant I never saw a goddess go;
My mistress when she walks treads on the ground.
And yet, by heaven, I think my love as rare
As any she belied with false compare.
5. Candy Corn
Against the black void, looms the lunar sphere.
Hungry ghosts haunt, satisfied by fright.
Oh my! The children's faces blanch in fear.
And thus the small summit embodies white.

Dwindle do the autumn leaves to the ground.
From the fire, the cold meets its warm demise.
Halloween's favorite gourd, carved and round
And thus the middle is where orange lies.

Farms and tractor-pulled rides, hay is handy.
The black cat's eerie eyes gleam from its face.
The vegetable tastes not like the candy.
And thus concludes yellow to form the base.

White, orange, and yellow make something sweet.
Enjoy some candy corn, Halloween's treat!

By Jan R
6. When I Have Fears
When I have fears that I may cease to be
Before my pen has gleaned my teeming brain,
Before high-pilèd books, in charactery,
Hold like rich garners the full ripened grain;
When I behold, upon the night's starred face,
Huge cloudy symbols of a high romance,
And think that I may never live to trace
Their shadows with the magic hand of chance;
And when I feel, fair creature of an hour,
That I shall never look upon thee more,
Never have relish in the faery power
Of unreflecting love—then on the shore
Of the wide world I stand alone, and think
Till love and fame to nothingness do sink.

By John Keats
7. Acquainted With The Night
I have been one acquainted with the night.
I have walked out in rain—and back in rain.
I have outwalked the furthest city light.

I have looked down the saddest city lane.
I have passed by the watchman on his beat
And dropped my eyes, unwilling to explain.

I have stood still and stopped the sound of feet
When far away an interrupted cry
Came over houses from another street,

But not to call me back or say good-bye;
And further still at an unearthly height,
One luminary clock against the sky

Proclaimed the time was neither wrong nor right.
I have been one acquainted with the night

By Robert Frost
8. Stay Or Go?
The days go by, then a month, then a year,
and still through the days I see not a change.
No matter what happens, you still aren't here,
and how you just disappeared is what's strange.

No explanation, no warning, just gone.
I wish I had just some of your courage
to go leave one rainy morning at dawn,
to leave one day without any message.

How I long for somewhere to be renewed
or to just disappear, just not to be,
not to see, not to feel, not to hear you,
the ghost that you are, which I long to be.

But as many days that I want to go,
there are more that I want to stay and know.

By GA Thompson
9. In The Shadow Of Your Warm Love
In the shadow of your warm love
I feel so safe and secure,
And your soft, caring hands
Urge me on to bravely endure.
Your smiles soothe and ease the pain
Of another dark and lonely day;
The rainbow appears amid the rain,
My sorrow as quickly melts away.
A reassuring glow within your eyes
Tells me that you understand
The complicated ways of my sighs
Born of thoughts truly grand.
I continue to look upon your face
And gain a calm heart, my sweet solace.

By Paul Holmes
10. How Do I Love Thee?
How do I love thee? Let me count the ways.
I love thee to the depth and breadth and height
My soul can reach, when feeling out of sight
For the ends of being and ideal grace.
I love thee to the level of every day's
Most quiet need, by sun and candlelight.
I love thee freely, as men strive for right;
I love thee purely, as they turn from Praise.
I love with a passion put to use
In my old griefs, and with my childhood's faith.
I love thee with a love I seemed to lose
With my lost saints, I love thee with the breath,
Smiles, tears, of all my life! and, if God choose,
I shall but love thee better after death.
When you're ready to continue your hand in this craft, study Examples of Rhyming Couplets too. Something in there may inspire the closing couplet in your very own English sonnet. Kindly share it with your friends after reading.
Daily Time Poems.