Poem about Friendship with Rhyme (for Daily Inspiration)
Poem about Friendship with Rhyme: Friendship poems that you can send to your friends and family and let them know how special they are to you. Friendship poems can help to express your feelings of friendship and put a smile on the face of those receiving them.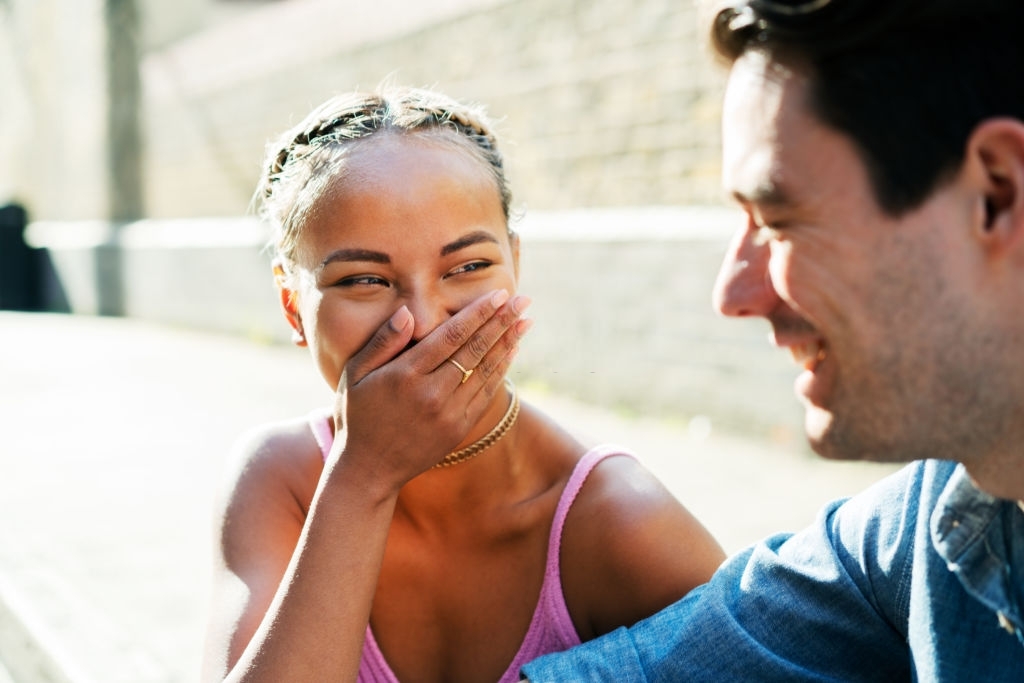 Some friendship poems in this list are longer than others, but you'll definitely enjoy reading the rest of the poems.
1. You
I still remember the first day we met
We were too shy to say much at all
It's funny to think back to that time
Because now we're having a ball!

They say that true friendship is rare
An adage that I believe to be true
Genuine friendship is something that I cherish
I am so lucky to have met you.

Our bond is extremely special
It is unique in its own way
We have something irreplaceable
I love you more and more each day.

We've been through so much together
In so little time we've shared
I will never forget all the moments
that you've shown me how much you cared.

Friends are forever
Especially the bond that you and I possess
I love your fun-filled personality
Somehow you never fail to impress.

The world could use more people like you
it would certainly be a better place
I love everything about you
You are someone I could never replace.

You are always there for me
When my spirits need a little lift
I cannot thank you enough for that
You are truly an extraordinary gift.

You are everything to me and more
I could never express that enough
Life is such a treacherous journey, and
Without you it would be even more tough.

Our story will continue to grow
With each passing day
Because I trust that with you by my side
Everything will always be Okay.

You are so dear to me
You know I will love you until the end
I will always be there for you, and
You will always (and forever) be my best friend.

By Margery Wang
2. What Friends are for
I cannot ease your hurting heart,
Nor take the pain away.
But let me pray, you take my hand
And lets run today

I'll share your worries when they come,
I'll wipe away the tears.
I'll listen when you need to talk,
and help with the fears.

I'm always here and I will stand by you,
On each mountain you have to climb.
So just take my hand, we'll take on the world,
one problem at a time.
3. True Nature of a Friend
My friend you are the sun
when clouds turn to gray,
You are my source of comfort
when I have a bad day.

Your smile is the rainbow
that comes after a storm,
The sounds of your laughter
keeps me feeling warm.

The love of a best friend
is in a flower's sweet grin
An aroma of kindness
and the beauty within.

Trees will grow branches
and birds build a nest,
Our friendship has blossomed
to become nature's best.
4. True Best Friends
Like a needle in a haystack
true friends are hard to find
That's why I am so thankful
that I can call you mine

Whenever I need a shoulder
you're there to catch my tears
You've kept my many secrets
throughout the passing years

With you my heart is honest
and this I want you to know
I thank you for everything—
you are a mirror of my soul
5. To My Best Friend
I was sitting here thinking
of the words I want to say,
But they just wouldn't come out right
So I found a different way

I got a piece of paper
and I wrote this poem for you,
But there's no way to thank you
for everything you do

For always being nice to me
and staying by my side,
for helping fix my problems
and never leaving me behind

For accepting my thoughts and feelings,
though you do not understand,
for never giving up on me
and being my best friend

For making me laugh
and letting me cry
and saying you'd miss me
if I were to die

Everything you mean to me
you could never know
In all the ways you've changed my life
I could never show

The way you take care of me,
you're my shining star
and though it's so incredible
That's just the way you are

Before I get too mushy
It's time for me to go,
But before I leave this ink-filled page
There's one thing you should know

As long as we are living,
No matter when or where,
If you ever need me
Just call and I'll be there

I'll climb a thousand mountains
and swim a thousand seas
anything to be there
'cause you've been there for me
6. The Golden Grain
Eyes have seen, yet not perceived
The friendship tie that binds
Ears have heard, yet not conceived
The secrets of our minds

Songs of old cannot reveal
The bonds we two have shared
Poetic prose cannot explain
Of fate that had us paired

Hand in hand and step by step
We walk a chosen path
No thoughts we have of looking back
Or giving in to wrath

So separate the wheat from chaff
To glean the golden grain
Though winds may blow the chaff away
Our friendship will remain
READ ALSO:
7. The Gift of Knowing You
There are gifts of many treasures
For both the young and old,
From the tiniest little trinkets
To great boxes filled with gold.

But, put them all together
And they could not stand in lieu,
Of the greatest gift of all
The gift of knowing you.

When your times are filled with troubles
Sadness, grief, or even doubt,
When all those things you planned on
Just aren't turning out.

Just turn and look behind you
From the place at which you stand,
And look for me through the shadows
And reach out for my hand.

I will lift from you your burden
And cry for you your tears,
Bear the pain of all your sorrows
Though it may be for a thousand years.

For in the end I would be happy
To have helped you start anew,
It's a small price to pay
For the gift of knowing you.

By Dave Stout
8. The Perfect Friend
Today I found a friend
Who knew everything I felt
She knew my every weakness
And the problems I've been dealt

She understood my wonders
And listened to my dreams
She listened to how I felt about life and love
And knew what it all means

Not once did she interrupt me
Or tell me I was wrong
She understood what I was going through
And promised she'd stay long

I reached out to this friend
To show her that I care
To pull her close and let her know
How much I need her there

I went to hold her hand
To pull her a bit nearer
And I realized this perfect friend I found
Was nothing but a mirror
9. The Arrow and the Song
I shot an arrow into the air,
It fell to earth, I knew not where;
For, so swiftly it flew, the sight
Could not follow it in its flight.

I breathed a song into the air,
It fell to earth, I knew not where;
For who has sight so keen and strong,
That it can follow the flight of song?

Long, long afterward, in an oak
I found the arrow, still unbroke;
And the song, from beginning to end,
I found again in the heart of a friend.
10. Thank You Friend
Dear friend I can't explain to you
How much you mean to me
If it weren't for you I can't imagine
Where I'd even be

You've made me laugh and smile
More than I can bear
You've helped me through the hardest times
When I was in despair

You kept me up when I was down
And I was feeling blue
You helped me turn my life around
And become somebody new

Thank you friend for everything
I'm glad you really cared
Thanks for never leaving me
Thank you for being there
11. A Friend is a Treasure
A friend is someone we turn to,
When our spirits need a lift,
A friend is someone we treasure,
For true friendship is a gift.

A friend is someone we laugh with,
Over little personal things,
A friend is someone we're serious with,
In facing whatever life brings.

A friend is someone who fills our lives,
With beauty and joy and grace.
And makes the world that we live in
A better and happier place!
12. A Golden Chain
Friendship is a Golden Chain,
The links are friends so dear,
And like a rare and precious jewel
It's treasured more each year…

It's clasped together firmly
With a love that's deep and true,
And it's rich with happy memories
and fond recollections, too…

Time can't destroy its beauty
For, as long as memory lives,
Years can't erase the pleasure
That the joy of friendship gives…

For friendship is a priceless gift
That can't be bought or sold,
But to have an understanding friend
Is worth far more than gold…

And the Golden Chain of Friendship
Is a strong and blessed tie
Binding kindred hearts together
As the years go passing by.
13. A Special Friend
A special friend is someone to treasure,
That someone to be with always a pleasure.
There to help when life gets too rough,
A friend by your side when the going is tough.

Someone to listen, a shoulder to lan on,
A friends always there when others have gone.
Will laugh wth you, cry with you, no matter what,
Faults and shortcomings don't concern her a jot.

So, to my special friend, I thank you each day
And know that forever by my side you will stay.
Through good times and bad you'll always be there,
My tears to ease and my laughter to share.
14. Always There
If I could catch a rainbow
I would do it just for you.
And share with you it's beauty
On the days you're feeling blue.

If I could build a mountain
You could call your very own.
A place to find serenity
A place to be alone.

If I could take your troubles
I would toss them in the sea.
But all these things I'm finding
are impossible for me

I cannot build a mountain
Or catch a rainbow fair
But let me be…what I know best,
a friend that's always there.

By Erik Gault
15. Best Friends Forever
I sit alone thinking of you
and all the things we've both been through
You are my soul mate, my very best friend
and I know you'll be there until the end

Your shoulder to cry on will soon be gone
who will be there when something is wrong
When times are tough you're always there
It shows me just how much you care

Although were going separate ways
you're in my heart till my final days
Nothing can make a person see
how special a friend you are to me

I dreamed of a friend just like you
and finally my dream came true
Nothing else could ever fulfill
everything you're friendship will

You understand a side of me
that no one else could ever see
You know whats wrong before i cry
but if I do, you will always know why

A friend like you is hard to find
you put my problems all behind
You were there when no one cared
the best times were the ones we shared

We've been together through good and bad
you made me laugh when i was sad
And no one else could ever be
as good of a friend you are to me

Our time together is wilting away
more and more everyday
But now until the very end
you'll always be my special friend.
16. Eternal Friendship
Who once has had a friend has found
The link 'twixt mortal and divine;
Though now he sleeps in hallowed ground,
He lives in memory's sacret shrine;
And there he freely moves about,
A spirit that has quit the clay,
And in the times of stress and doubt
Sustains his friend throughout the day.

No friend we love can ever die;
The outward form but disappears;
I know that all my friends are nigh
Whenever I am moved to tears.
And when my strength and hope are gone,
The friends, no more, that once I knew,
Return to cheer and urge me on
Just as they always used to do.

They whisper to me in the dark
Kind words of counsel and of cheer;
When hope has flickered to a spark
I feel their gentle spirits near.
And Oh! because of them I strive
With all the strength that I can call
To keep their friendship still alive
And to be worthy of them all.

Death does not end our friendships true;
We all are debtors to the dead;
There, wait on everything we do
The splendid souls who've gone ahead.
To them I hold that we are bound
By double pledges to be fine.
Who once has had a friend has found
The link 'twixt mortal and divine.
17. Friendship
I travelled down a lonely road
Hoping to find a friend,
One in whom I could confide,
And time with me would spend.

Although surrounded by people,
Not one seemed to even care,
For on that lonely road of life,
No friend could I find there.

Then I joined a friendship club,
But their own friends they had,
They seemed to meet in cliques,
Which made me feel quite sad.

Now I had a different thought,
A new direction I would take,
By becoming a friend to someone,
I'm sure a friendship I'd make.

Visiting hospitals and nursing homes,
I was made so welcome there,
Many were longing for a friend,
Now I find friends everywhere.

By becoming interested in others,
Not the interest in you they take,
This is the way to show friendship,
And many true friendships make.

By Vivien Wade
READ ALSO:
18. Friends without Faces
We sit and we type,
and we stare at our screens,
We all have to wonder,
what this possibly means.
With our mouse we roam,
through the rooms in a maze,
Looking for something or someone,
as we sit in a daze.

We chat with each other,
we type all our woes,
Small groups we do form,
and gang up on our foes.
We wait for somebody,
to type out our name,
We want recognition,
but it is always the same.

We give kisses and hugs,
and sometimes flirt,
In IMs we chat deeply,
and reveal why we hurt.
We do form friendships
– but – why we don't know,
But some of these friendships,
will flourish and grow.

Why is it on screen,
we can be so bold,
Telling our secrets,
that have never been told.
Why is it we share,
the thoughts in our mind,
With those we can't see,
as though we were blind.

The answer is simple,
it is as clear as a bell.
We all have our problems,
and need someone to tell.
We can't tell "real" people,
but tell someone we must,
So we turn to the 'puter,
and to those we can trust.

Even though it is crazy,
the truth still remains,
They are Friends Without Faces,
and odd little names.
19. Great Friends
Great friends are such a treasure,
and are often far and few.
So when we count our blessings,
we count great friends, like you.

Loving families and true friends
have immeasurable worth.
And bring the most true happiness
that one can know on earth.

So we thank you for your friendship,
and we thank dear God above,
for giving us great friends like you,
to cherish, and to love.

By Ron Tranmer
20. Friendship in Letters
A handwritten letter
speaks in colorful hues,
A shade over each word
in pink, purple and blues.

Black ink confessions,
a well-lived design,
Precious to keep
from a best friend of mine.

Adorned with emotions
the expressions you bear,
Embraced by the feelings
you have chosen to share.

The troubles you face
when there is a fight,
The drama experienced
is an understood sight.

"I know how you feel"
a warm heart will say,
You are never alone
when you reach out that way.

Cheerful at times
written with a smile,
Each letter is drawn
in an individual style.

Nice thoughts on paper,
a sincere form of art,
no matter the expression
"YOU" are the best part.
21. I Said a Prayer for You Today
I said a prayer for you today
And know God must have heard.
I felt the answer in my heart
Although He spoke no word!

I didn't ask for wealth or fame
(I knew you wouldn't mind).
I asked him to send treasures
Of a far more lasting kind!

I asked that He be near you
At the start of each new day;
To grant you health and blessings
And friends to share your way!

I asked for happiness for you
In all things great and small.
But it was for His loving care
I prayed most of all!
22. Let's not Wait
We will meet again my friend,
A hundred years from today
Far away from where we lived
And where we used to play.

We will know each other's' eyes
And wonder where we met
Your laugh will sound familiar
Your heart, I won't forget.

We will meet, I'm sure of this,
But let's not wait till then…
Let's take a walk beneath the stars
And share this world again.

By Ron Atchison
23. Memories of You
Within my book of memories
are special thoughts of you
and all the evidence of glorious things
which, because of you, came true.

As I turn back the pages of memories
and recall each single thought,
I realize the happiness and pleasure
that knowing you has brought.

There are memories of the times
we've shared both bright and gloomy days
there are memories of your kindness
and your friendly, thoughtful ways.

There are memories of your laughter,
your gay and cheery smile
that added a bright note to each of us
and made life more worthwhile.

There are memories of the things
we planned each friendly little chat,
when we would get together
and just talk of this and that.

And when I recall these memories
as I move along life's way
they grow more precious and blessed
with every passing day.

By Jonzen Chow
READ ALSO:
24. Light of Friendship
I've seen the light
And it's in you,
In everything you are
And in everything you do

It's a perfect light
That shines for all to see
It radiates from you
And has pierced the heart of me

The light is from a friend.
It's a light that keeps me warm.
It lets me know how loved I am,
And keeps me safe from harm

To you my friend I am thankful,
In each and every way.
For you lift my spirits up,
With every passing day

To know that you are there for me
It makes me feel alive
Because it is your friendship's light
Upon which my love thrives

"Thank you" isn't good enough
But they're the only words I know
It is your light of friendship
That gives my world it's glow
25. My Dear Friend
Dear friend I can't explain to you
How much you mean to me
If it weren't for you I can't imagine
Where I'd even be

You've made me laugh and smile
More than I can bear
You've helped me through the hardest times
When I was in despair

You kept me up when I was down
And I was feeling blue
You helped me turn my life around
And become somebody new

Thank you friend for everything
I'm glad you really cared
Thanks for never leaving me
Thanks for being there
These are friendship poems from different perspectives of friendship. Friendship, they say, is a subconscious synchronization with another's. Have you found a best friend? How can you tell?
Let us know in the comment section of how you identify true friendship. Do you want more poems? Browse more on Daily Time Poems for more. You can also share this post with your loving friends.