Self Love Poems (Poetic Verses into Self Discovery)
Love for oneself is difficult. It might be difficult or perhaps impossible to get out of bed every morning feeling proud of who you are. But we all know deep down that when we love ourselves fiercely and unreservedly, we can be the finest versions of ourselves. Read our collection of self love poems to learn how to love yourself.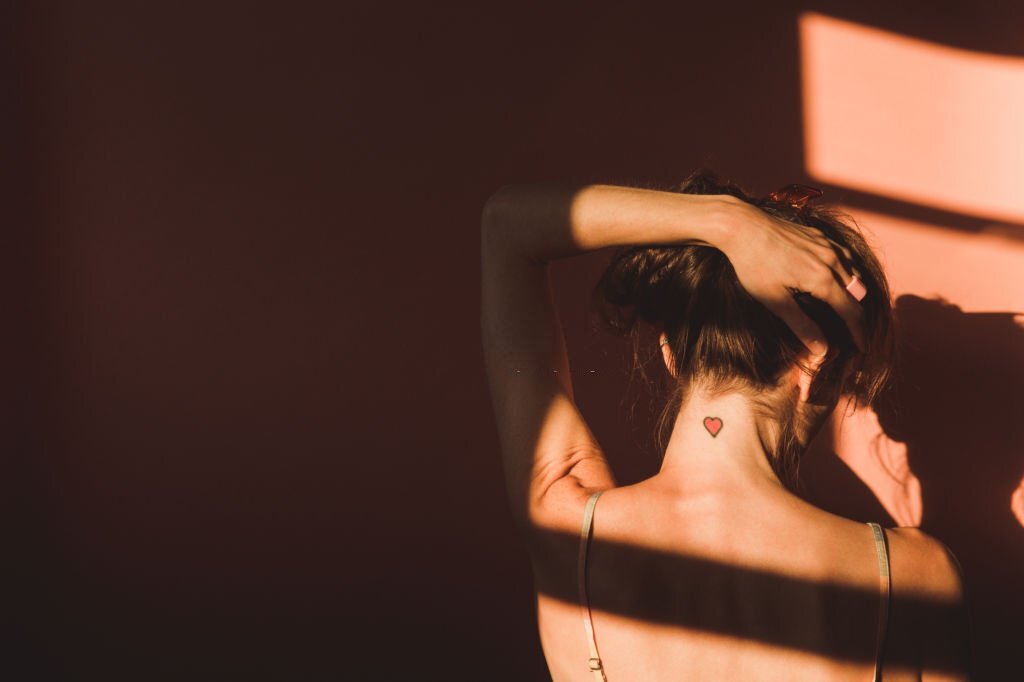 Self Love Poems
Making self-love stay sometimes requires mantras, prayers, sticky notes on the wall, and conversations with oneself in the mirror. Poetry too may be a benefit.
Here are self love poems to help you remember your value and worth in the world and to help you find inner peace.
The Poet and His Song by Paul Laurence Dunbar
The eight types of love were categorized by the ancient Greeks. They identified Philautia, one of the eight types of love, as the definition of self-love; this type of love denotes the capacity to uphold self-compassion and tenderness.
For a happy and fulfilled existence, it is essential to be able to love oneself. We must treat ourselves with the same love that we give to others.
Amour-propre, or self-love, is also the real route to discovering true love for oneself since you can only be open to receiving love from others if you are aware of how it feels for you.
A song is but a little thing,
And yet what joy it is to sing!
In hours of toil it gives me zest,
And when at eve I long for rest;
When cows come home along the bars,
And in the fold I hear the bell,
As Night, the shepherd, herds his stars,
I sing my song, and all is well.

There are no ears to hear my lays,
No lips to lift a word of praise;
But still, with faith unfaltering,
I live and laugh and love and sing.

What matters yon unheeding throng?
They cannot feel my spirit's spell,
Since life is sweet and love is long,
I sing my song, and all is well.

My days are never days of ease;
I till my ground and prune my trees.
When ripened gold is all the plain,
I put my sickle to the grain.
READ ALSO:
I labor hard, and toil and sweat,
While others dream within the dell;
But even while my brow is wet,
I sing my song, and all is well.

Sometimes the sun, unkindly hot,
My garden makes a desert spot;
Sometimes a blight upon the tree
Takes all my fruit away from me;
And then with throes of bitter pain
Rebellious passions rise and swell;
But — life is more than fruit or grain,
And so I sing, and all is well.
Rhapsody by Florence Earle Coates
We've all had moments when we want to give up. If it's necessary and they don't serve you, let go of things and people. Don't give up on yourself, though. You already possess miracles that are just waiting to happen. Be kind to yourself and never give up. These self love poems will guide you.
As the mother bird to the waiting nest,
As the regnant moon to the sea,
As joy to the heart that hath first been blest—
So is my love to me.

Sweet as the song of the lark that soars
From the net of the fowler free,
Sweet as the morning that song adores—
So is my love to me!

As the rose that blossoms in matchless grace
Where the canker may not be,
As the well that springs in a desert place—
So is my love to me.
READ ALSO:
See it Through by Edgar Guest
See what you did there. Take a look at your progress. You're a fighter. You were made to do this. You wouldn't ever look away from yourself if you could see yourself right now. Such a profound self love poem.
When you're up against a trouble,
Meet it squarely, face to face;
Lift your chin and set your shoulders,
Plant your feet and take a brace.
When it's vain to try to dodge it,
Do the best that you can do;
You may fail, but you may conquer,
See it through!

Black may be the clouds about you
And your future may seem grim,
But don't let your nerve desert you;
Keep yourself in fighting trim.
If the worst is bound to happen,
Spite of all that you can do,
Running from it will not save you,
See it through!

Even hope may seem but futile,
When with troubles you're beset,
But remember you are facing
Just what other men have met.
You may fail, but fall still fighting;
Don't give up, whate'er you do;
Eyes front, head high to the finish.
See it through!
Self by James Oppenheim
One of our favorite self love poems is this one. A mantra you can repeat to yourself on both good and bad days. deeply significant in every circumstance. Be appreciative of oneself. since you are present.
Once I freed myself of my duties to tasks and people and went down to the cleansing sea…
The air was like wine to my spirit,
The sky bathed my eyes with infinity,
The sun followed me, casting golden snares on the tide,
And the ocean—masses of molten surfaces, faintly gray-blue—sang to my heart…

Then I found myself, all here in the body and brain, and all there on the shore:
Content to be myself: free, and strong, and enlarged:
Then I knew the depths of myself were the depths of space.
And all living beings were of those depths (my brothers and sisters)
And that by going inward and away from duties, cities, street-cars and greetings,
I was dipping behind all surfaces, piercing cities and people,
And entering in and possessing them, more than a brother,
The surge of all life in them and in me…

So I swore I would be myself (there by the ocean)
And I swore I would cease to neglect myself, but would take myself as my mate,
Solemn marriage and deep: midnights of thought to be:
Long mornings of sacred communion, and twilights of talk,
Myself and I, long parted, clasping and married till death.
READ ALSO:
Life by Ella Wheeler
I feel the great immensity of life.
All little aims slip from me, and I reach
My yearning soul toward the Infinite.

As when a mighty forest, whose green leaves
Have shut it in, and made it seem a bower
For lovers' secrets, or for children's sports,
Casts all its clustering foliage to the winds,
And lets the eye behold it, limitless,
And full of winding mysteries of ways:
So now with life that reaches out before,
And borders on the unexplained Beyond.

I see the stars above me, world on world:
I hear the awful language of all Space;
I feel the distant surging of great seas,
That hide the secrets of the Universe
In their eternal bosoms; and I know
That I am but an atom of the Whole.
Rudyard Kipling's If —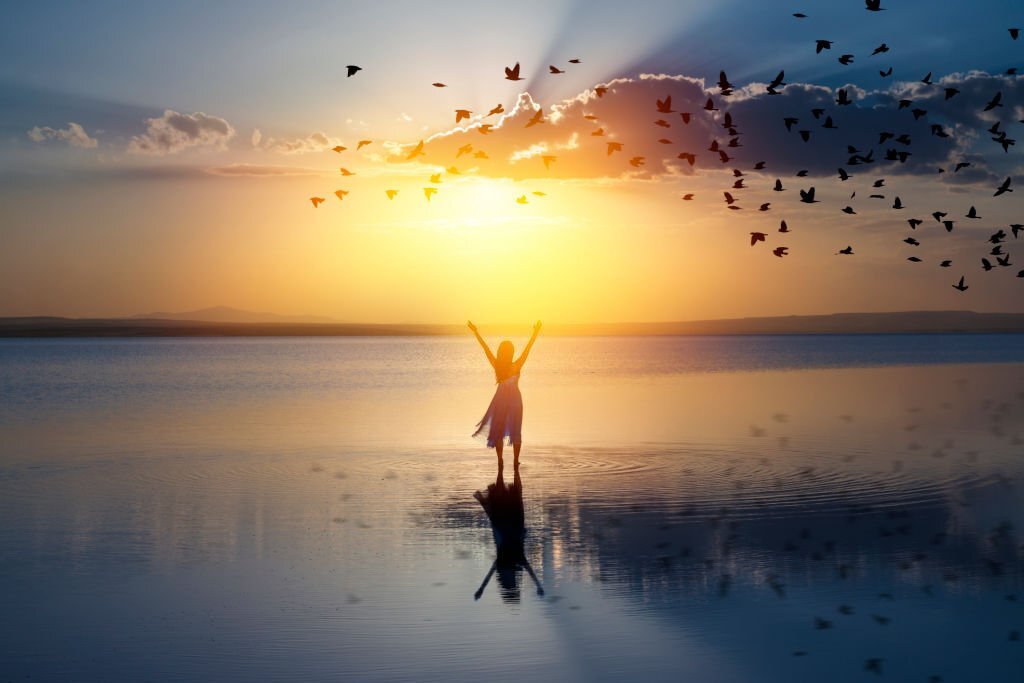 We are always moving forward, heading someplace, and pursuing our goals. And we shall continue to be. Right now, we are all perfectly flawed. due to the fact that we are here. Therefore, don't postpone your plans till later. Today is that day, and right now is that time with these self love poems.
If you can keep your head when all about you
Are losing theirs and blaming it on you;
If you can trust yourself when all men doubt you,
But make allowance for their doubting too;
If you can wait and not be tired by waiting,
Or, being lied about, don't deal in lies,
Or, being hated, don't give way to hating,
And yet don't look too good, nor talk too wise;

If you can dream—and not make dreams your master;
If you can think—and not make thoughts your aim;
If you can meet with triumph and disaster
And treat those two impostors just the same;
If you can bear to hear the truth you've spoken
Twisted by knaves to make a trap for fools,
Or watch the things you gave your life to broken,
And stoop and build 'em up with wornout tools;

If you can make one heap of all your winnings
And risk it on one turn of pitch-and-toss,
And lose, and start again at your beginnings
And never breathe a word about your loss;
If you can force your heart and nerve and sinew
To serve your turn long after they are gone,
And so hold on when there is nothing in you
Except the Will which says to them: "Hold on";

If you can talk with crowds and keep your virtue,
Or walk with kings—nor lose the common touch;
If neither foes nor loving friends can hurt you;
If all men count with you, but none too much;
If you can fill the unforgiving minute
With sixty seconds' worth of distance run—
Yours is the Earth and everything that's in it,
And—which is more—you'll be a Man, my son!
There's need to learn to love ourselves. Self love preaches satisfaction, contentment, and vibrance.
No one owes another much the love he/she would give to themselves, but in order to love wholly, one must love himself. What is your advice on how to gain self love? Let us know in the comment section below.