Broken Heart Poems (Overcome a Painful Hearbreak)
– Broken Heart Poems –
Short heartbroken poems with only a few lines are appropriate. Famous Broken Heart Poetry are heartfelt poems that describe life and communicate sentiments of loneliness, melancholy, and unhappiness.
Broken Heart Poems
Relationship breakups don't always involve treachery and major arguments. Sometimes a relationship ends quietly, which can be much more traumatic than a contentious divorce.
You Used Me by Ellia Keil
People move, alter their objectives, start new occupations, and occasionally discover that their relationship doesn't fit into the picture as they search for themselves.
You used me.
I thought you were the key,
But the truth is that you used me,
So now I will never be free.

I thought you loved me,
But I was totally wrong,
I thought you were my forever,
I thought you were my song.

Now I lay here in a crumpled mess,
Now feeling totally -less.
You used me,
And used is all I'll ever be.
Alone by Timothy Johnson 
I feel all alone
no one to call my own
I felt love once
could feel it in my soul
made me feel so whole
but my selfish desires took their toll
so now I walk alone
READ ALSO:
To a Young Girl by William Butler Yeats
My dear, my dear, I know
More than another
What makes your heart beat so;
Not even your own mother
Can know it as I know,
Who broke my heart for her
When the wild thought,
That she denies
And has forgot,
Set all her blood astir
And glittered in her eyes.
The Dice by Vinolin D. 
You will cry when reading heartbreak love poetry, but you will also reflect about love to be quite gratifying.
You'll feel more sympathetic, less alone, and conscious of the reality that not everyone's view of the world is filled with unicorns and rainbows after reading a heartfelt poetry. We all have to struggle with life's most challenging parts.
God created me as a human being in the world
By the blood and the flesh
With the loads of love.
But, you played me like a dice in the world
By your fake emotions and the fake love
With the loads of acting.
Irony by Tiana 
I wanted to forget you.
So I stopped talking to you
But then you made it worse
By coming in my dreams everyday.
You touched me.
You missed me.
You hugged me.
Your presence lingers around me.
It's like you are in my blood.
I breathe you.
But ironic fact I still haven't touched you in reality even once.
Non-Existent Promise by Michelle
That night we spent together, I wished it
would have lasted forever, I always thought
we would be together, now I'm sitting here
alone thinking my forever will never be

Every day I just sit and cry
thinking about that night we spent together
and you promised we'd be
together forever

Now with a broken heart, a promise that's
non-existent, I think of what my future
will be like, and if one day you will be my
forever

Scared of ending up alone, just 'cause the
fear I'd never want to forget about forever
and how it would have been

This night thinking about you, how I always
had you on my mind, made me realize
I don't want this to last forever

That night we spent together, I wished
it would have lasted forever, now I'm
sitting here making my own forever;
what I want it to be instead of crying
alone hoping you will still be my forever
and we'd last together
READ ALSO:
My forever is just beginning, I do wish you
will finally find your forever and
never promise you'd last together
forever if your forever will never matter

I know my life and happiness I have every day
and night will last forever, now you are
finally my non-existent
Forever
Bottom of My Heart by Efi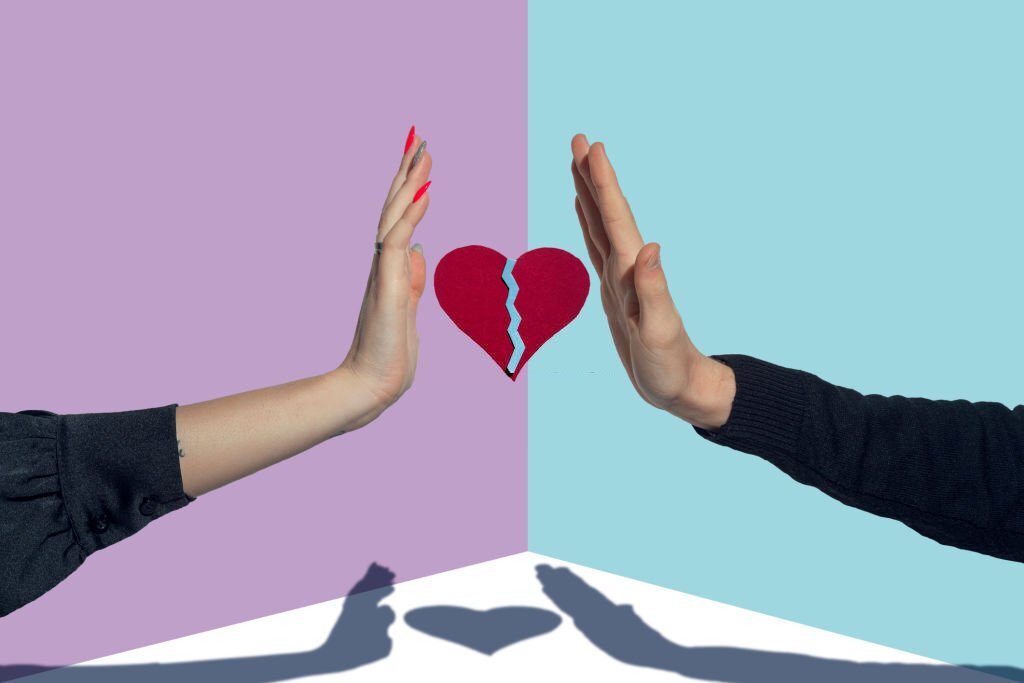 Read these poems about wounded hearts because they are lovely and because they may calm your spirit and restore your heart with profound empathy.
Don't talk anymore, my love
Just look at me
and you will understand
how I feel.

Look deep in my eyes
and you'll see your name,
my soul's broken mirror.
I love you more than you believe,
like you are my life,
my other half,
my subconscious guardian angel.

Look around you,
has anyone loved you more than I do?
Never cry, my love
'cause you'll make me bleed.

Always be happy
'cause your smile is a source of life for me.
I breathe when you breathe.
But forgive me
for what I say.

I know you feel nothing.
For you, I'm just a silly game
that you played with once
and now you hate
even to look at.
READ ALSO
I'm sorry for my feelings
I know they drown you,
they don't set you free.

Come and tell me you hate me,
that there's no other chance,
no fake hope.
Don't show me, but tell me.

And then I will leave
I swear I will leave you,
my endless pain.
It's not your fault,
I can't blame you;
it's me who loves you.

Tell me your truth
and you'll never see your name in my eyes again,
'cause I'll keep our past and my love
in the bottom of my heart
and I'll be gone…
Sick by Shel Silverstein
"I cannot go to school today,"
Said little Peggy Ann McKay.
"I have the measles and the mumps,
A gash, a rash and purple bumps.

My mouth is wet, my throat is dry,
I'm going blind in my right eye.
My tonsils are as big as rocks,
I've counted sixteen chicken pox
And there's one more—that's seventeen,
And don't you think my face looks green?
My leg is cut—my eyes are blue—
It might be instamatic flu.
READ ALSO:
I cough and sneeze and gasp and choke,
I'm sure that my left leg is broke—
My hip hurts when I move my chin,
My belly button's caving in,
My back is wrenched, my ankle's sprained,
My 'pendix pains each time it rains.
My nose is cold, my toes are numb.
I have a sliver in my thumb.

My neck is stiff, my voice is weak,
I hardly whisper when I speak.
My tongue is filling up my mouth,
I think my hair is falling out.
My elbow's bent, my spine ain't straight,
My temperature is one-o-eight.

My brain is shrunk, I cannot hear,
There is a hole inside my ear.
I have a hangnail, and my heart is—what?
What's that? What's that you say?
You say today is. . .Saturday?
G'bye, I'm going out to play!"
We hope you found comforting poetry to help you through difficult times here at dailytimepoems .
We wish you our best to overcome. Do well to share these poems with friend and family and please leave us a comment while you are here.