Fathers Day Poems for Stepdads from StepKids to Express Love
Fathers Day Poems for Stepdads from Stepkids to Express Love.
Fathers Day Poems for Stepdads – Father's Day is not as respected and popularly observed as Mother's Day.
There is a simple reason for this. Although almost everyone has difficult issues with their mothers, there is no doubt as to their mother's love.
The same is not true for fathers. Because men have a more difficult time expressing their feelings to their children, many children go through life with the mistaken notion that their fathers don't love them.
This is a tragedy because fathers generally love their children dearly and often work long hours so that they can raise their children in comfort.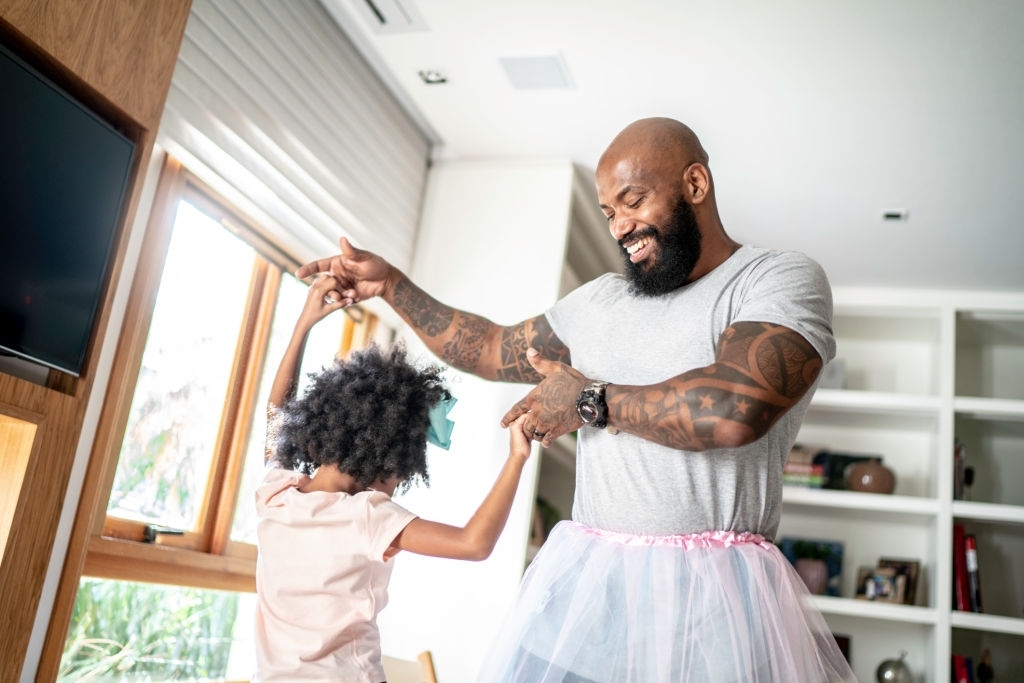 1. Father
When I scratched my knee,
Or if I bumped my head,
When I was afraid of the dark,
Or that thing under my bed,
When I cried in the night,
Or even in the day,
You were there for me
To make it all okay.

You tickled my feet
And laughed at all my jokes.
You taught me to believe
In having high hopes.
You are my father.
You did what you had to do,
But more than a father
You are my friend, too.
You made everything good
That was once bad.
I just want you to know
I love you, Dad.
– Poem by Jennifer S. Williams
2. To A Terrific Dad
To a dad who is terrific,
To a dad who's real neat,
To a dad who makes the best of things,
Even when they're not so sweet!

To a dad who's growing older,
To a dad who's going gray,
To a dad who just gets smarter,
It would seem from day to day!

To a dad who has potential,
To a dad who is the best,
To a dad who's been successful,
And who drowns out all the rest!

To a dad I admire,
To a dad I can trust,
To a dad I appreciate.
That's what makes this rhyme a must!

To a dad I call father,
To a dad who's held it through,
To a dad I'll love forever,
Because Dad, you know it's YOU!
– Poem by David L. Helm
3. Special Hero
When I was a baby,
you would hold me in your arms.
I felt the love and tenderness,
keeping me safe from harm.
I would look up into your eyes,
and all the love I would see.
How did I get so lucky?
You were the dad chosen for me.
There is something special
about a father's love.
Seems it was sent to me
from someplace up above.
Our love is everlasting.
I just wanted you to know
that you're my special hero,
and I wanted to tell you so.
– Poem by Christina M. Kerschen
4. My Babygirl
It seems like only yesterday
With a teardrop in my eye
That you were born into this world
With a whimper and a cry
The days flew by and turned to weeks
The weeks almost a year
And every time you learn something new
I get that same ol' tear
I guess it's cause you're growing up
But to me it's just too fast
I guess it's just that I'm afraid
Your innocence won't last
But as the years go stumbling by
One thing will remain true
You'll always be my baby girl
No matter what you do.
– Poem by Donald Watson
5. My Hero, My Dad
My hero never fought in a war
He never drove a big fancy car
He did not go very far in school
But he lived his life by the golden rule

He never had much money to spend
But he had the respect of all his friends
He was born and died in the same county
He never felt the need to search the world for bounty
He got up each morning at the break of dawn
Ate breakfast, packed his lunch and then he was gone

It takes a lot of work with a family to feed
A lot of devotion to meet their need
But he did it for years till his family was grown
Then he could retire and get to stay home

A time for rest but it didn't last long
He became sick and then he was gone
I guess I thought he would always be there
When I had a problem I needed to share
But when I am low and feeling sad
I still draw strength from my hero, my Dad.
– Poem by Wayne Baggerly
6. Looking Up to You
When I look up,
you look down
and we see eye to eye.
You are big
and I am small,
each other's favorite guy.

This Father's Day
and all to come
I'll look up to you.
Because you are
who I want to be,
The best dad I could learn through.
– Poem by Michele Meleen
7. Happy Father's Day to My Hero
Dad, you are my hero,
Because of all you do.
And on this Father's Day,
I want to say
I'm proud of you!

I love you so much, Dad,
And I want to be sure you know,
That every day in every way,
I'll love you more as I grow.
– Poem by Kelly Roper
8. Hero Dad
You are my hero, Dad
You're my secure foundation.
When I think of you, I'm filled with love
And fond appreciation.

You make me feel protected;
I'm sheltered by your care.
You're always my true friend; and Dad,
When I need you, you're always there.

You have a place of honor
Deep within my heart.
You've been my superhero, Dad,
Right from the very start.
– Poem By Joanna Fuchs
9. Star Dad
I love you, Dad, and want you to know,
I feel your love wherever I go.
Whenever I've problems, you're there to assist,
The ways you have helped me would make quite a list.

Your wisdom and knowledge have shown me the way,
And I'm thankful for you as I live day by day.
I don't tell you enough how important you are,
In my universe you're a bright shining star.
– Poem By Karl Fuchs
10. My Superhero
Dad you know that I like Batman,
And Superman's cool too,
But I don't really need them,
As long as I have you!

Even though I like Iron Man,
And other heroes on TV,
They're not as good as you dad,
They're just fantasy.

You're my real action hero dad,
You're what I want to be,
You are the ultimate superhero,
You're a superhero to me!
– Poem by Anonymous
11. Honored to have you has my Father
Patient, kind, honest, and strong,
You have been there for me all along,
You're all that a kid could ever want,
Staying through my every stunt.

I can't believe I get to call you Dad,
You're the best anyone ever had,
To call you my own is a true honor,
'Cause there could never be a better father!

Happy Father's Day!
– Poem by Anonymous
12. When You're Old With Dentures
Dad you've always cared for me,
When I bumped my head or scratched my knee,
You've been amazing, you've been the best,
So I've got something to suggest.

One day I'll take care of you,
When you're old with dentures too.
And if you need a cane to walk,
Then I'll walk slow so we can talk.

You can relax and rest your head,
I'll bring you breakfast in your bed.
And if your hip has pains and aches,
I'll bring you tea and bake you cakes.

I won't care how old you ,
To me you'll always be a star,
I'll love you more Dad, anyway,
So have a Happy Father's Day!
– Poem by Anonymous
Fathers Day Poems for Stepdads – Few things are sweeter than receiving a heartfelt poem from a child. Help your son or daughter create a gift that will bring a smile to Dad's face on Father's Day.
Whether you're looking for a father's day poem for preschoolers to use in a card or ideas for father's day kid poems to write, these poems can give you inspiration.