Funny Poems for Kids that will make them Smile while Reading.
Poems for Kids: Kids are so much in love with laughing and clowning around. Naturally, funny poems play right into this natural instinct for children. What is funny? Often, the absurd and slightly inappropriate. These poems you are about reading are good for kids.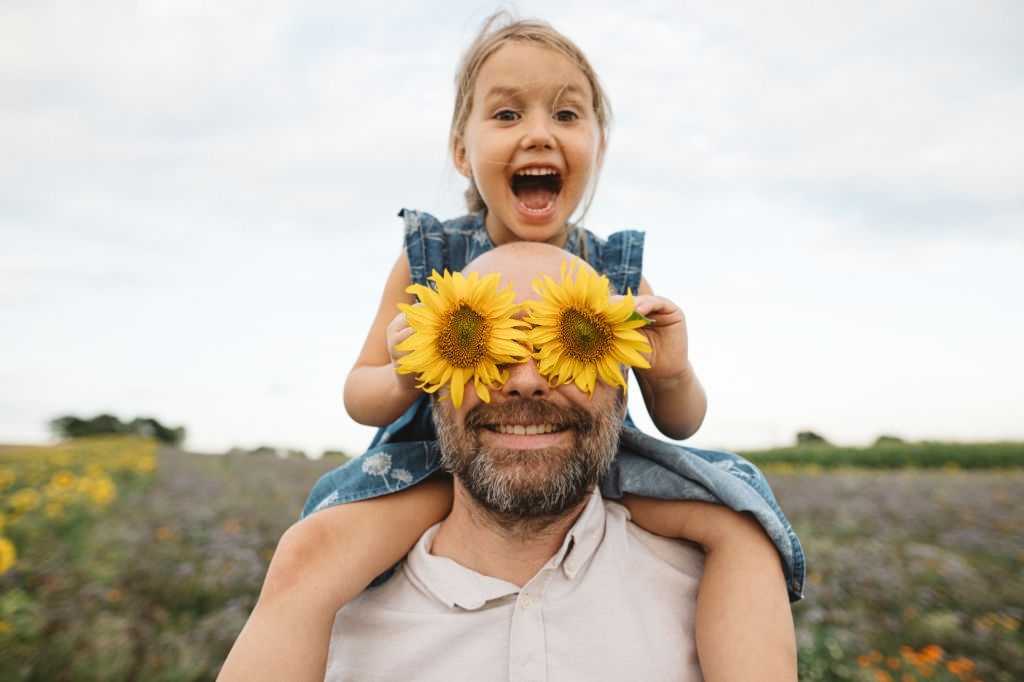 It is obvious that if the word poetry takes you back to days spent plowing through an archaic piece of writing at school, don't worry. Trust me. There is an amazing world of enjoyable poetry out there. This list of funny poems for kids is a good introduction to it.
1. The Walrus and the Carpenter
'The sun was shining on the sea,
Shining with all his might:
He did his very best to make
The billows smooth and bright—
And this was odd, because it was
The middle of the night.

The moon was shining sulkily,
Because she thought the sun
Had got no business to be there
After the day was done—
"It's very rude of him," she said,
"To come and spoil the fun!"

The sea was wet as wet could be,
The sands were dry as dry.
You could not see a cloud, because
No cloud was in the sky:
No birds were flying over head—
There were no birds to fly.

The Walrus and the Carpenter
Were walking close at hand;
They wept like anything to see
Such quantities of sand:
"If this were only cleared away,"
They said, "it WOULD be grand!"

"If seven maids with seven mops
Swept it for half a year,
Do you suppose," the Walrus said,
"That they could get it clear?"
"I doubt it," said the Carpenter,
And shed a bitter tear.

"O Oysters, come and walk with us!"
The Walrus did beseech.

"A pleasant walk, a pleasant talk,
Along the briny beach:
We cannot do with more than four,
To give a hand to each."

The eldest Oyster looked at him.
But never a word he said:
The eldest Oyster winked his eye,
And shook his heavy head—
Meaning to say he did not choose
To leave the oyster-bed.

But four young oysters hurried up,
All eager for the treat:
Their coats were brushed, their faces washed,
Their shoes were clean and neat—
And this was odd, because, you know,
They hadn't any feet.

Four other Oysters followed them,
And yet another four;
And thick and fast they came at last,
And more, and more, and more—
All hopping through the frothy waves,
And scrambling to the shore.

The Walrus and the Carpenter
Walked on a mile or so,
And then they rested on a rock
Conveniently low:
And all the little Oysters stood
And waited in a row.

"The time has come," the Walrus said,
"To talk of many things:
Of shoes—and ships—and sealing-wax—
Of cabbages—and kings—
And why the sea is boiling hot—
And whether pigs have wings."

"But wait a bit," the Oysters cried,
"Before we have our chat;
For some of us are out of breath,
And all of us are fat!"
"No hurry!" said the Carpenter.
They thanked him much for that.

"A loaf of bread," the Walrus said,
"Is what we chiefly need:
Pepper and vinegar besides
Are very good indeed—
Now if you're ready Oysters dear,
We can begin to feed."

"But not on us!" the Oysters cried,
Turning a little blue,
"After such kindness, that would be
A dismal thing to do!"
"The night is fine," the Walrus said
"Do you admire the view?

"It was so kind of you to come!
And you are very nice!"
The Carpenter said nothing but
"Cut us another slice:
I wish you were not quite so deaf—
I've had to ask you twice!"

"It seems a shame," the Walrus said,
"To play them such a trick,
After we've brought them out so far,
And made them trot so quick!"
The Carpenter said nothing but
"The butter's spread too thick!"

"I weep for you," the Walrus said.
"I deeply sympathize."
With sobs and tears he sorted out
Those of the largest size.
Holding his pocket handkerchief
Before his streaming eyes.

"O Oysters," said the Carpenter.
"You've had a pleasant run!
Shall we be trotting home again?"
But answer came there none—
And that was scarcely odd, because
They'd eaten every one.'
2. Adventures of Isabel
Isabel met an enormous bear,
Isabel, Isabel, didn't care;
The bear was hungry, the bear was ravenous,
The bear's big mouth was cruel and cavernous.
The bear said, Isabel, glad to meet you,
How do, Isabel, now I'll eat you!
Isabel, Isabel, didn't worry.
Isabel didn't scream or scurry.
She washed her hands and she straightened her hair up,
Then Isabel quietly ate the bear up.
Once in a night as black as pitch
Isabel met a wicked old witch.
the witch's face was cross and wrinkled,
The witch's gums with teeth were sprinkled.
Ho, ho, Isabel! the old witch crowed,
I'll turn you into an ugly toad!
Isabel, Isabel, didn't worry,
Isabel didn't scream or scurry,
She showed no rage and she showed no rancor,
But she turned the witch into milk and drank her.
Isabel met a hideous giant,
Isabel continued self reliant.
The giant was hairy, the giant was horrid,
He had one eye in the middle of his forehead.
Good morning, Isabel, the giant said,
I'll grind your bones to make my bread.
Isabel, Isabel, didn't worry,
Isabel didn't scream or scurry.
She nibbled the zwieback that she always fed off,
And when it was gone, she cut the giant's head off.
Isabel met a troublesome doctor,
He punched and he poked till he really shocked her.
The doctor's talk was of coughs and chills
And the doctor's satchel bulged with pills.
The doctor said unto Isabel,
Swallow this, it will make you well.
Isabel, Isabel, didn't worry,
Isabel didn't scream or scurry.
She took those pills from the pill concocter,
And Isabel calmly cured the doctor.

By Ogden Nash
3. Dentist and the Crocodile
The crocodile, with cunning smile, sat in the dentist's chair.
He said, "Right here and everywhere my teeth require repair."
The dentist's face was turning white. He quivered, quaked and shook.
He muttered, "I suppose I'm going to have to take a look.""I want you," Crocodile declared, "to do the back ones first.
The molars at the very back are easily the worst."

He opened wide his massive jaws. It was a fearsome sight––
At least three hundred pointed teeth, all sharp and shining white.
The dentist kept himself well clear. He stood two yards away.
He chose the longest probe he had to search out the decay.
"I said to do the back ones first!" the Crocodile called out.
"You're much too far away, dear sir, to see what you're about.

To do the back ones properly you've got to put your head
Deep down inside my great big mouth," the grinning Crocky said.
The poor old dentist wrung his hands and, weeping in despair,
He cried, "No no! I see them all extremely well from here!"
Just then, in burst a lady, in her hands a golden chain.
She cried, "Oh Croc, you naughty boy, you're playing tricks again!"
"Watch out!" the dentist shrieked and started climbing up the wall.
"He's after me! He's after you! He's going to eat us all!"
"Don't be a twit," the lady said, and flashed a gorgeous smile.
"He's harmless. He's my little pet, my lovely crocodile."

By Roald Dahl
4. Oh, Mother
Oh, Mother, Oh, Mother,
Come quickly and see,
The house and the farmyard
Have gone on a spree.

The pig's in the pantry,
The chickens are out,
The parrot is perched
On the tea kettle spout.

And mercy, Oh, mercy,
Oh, what shall I do?
A rat has run off
With my very best shoe.
5. The teachings of a snail
The snail that sat upon your shoulder it whispered to you number order.
If two is three and three is two then one is five and you look blue.
"Do you not enjoy this game?" The snail looked to you as it asked in vain.
The game of numbers is one we play by seeing things most every day.
Down is up and left is right then four is eight and nine is five.
But one was five I thought you said?
"Shut your mouth or you'll end up dead!" The snail continued his nonsense game of numbers, words and silly things.
The root of ten is thirty four but wait, then what's the root or thirty four?
The crooning of his awful voice's enough to make your skull so ache.
"Wait, stop! Do set me down!" The snail cried out as you swung him round.
And off he flew into the water where a fish poked out and thanked you for supper.

By Willameena
6. The Hen
The hen is a ferocious fowl,
She pecks you till she makes you howl.

And all the time she flaps her wings,
And says the most insulting things.

And when you try to take her egss,
She bites large pieces from your legs.

The only safe way to get these,
Is to creep on your hands and knees.

In the meanwhile a friend must hide,
And jump out on the other side.

And then you snatch the eggs and run,
While she pursues the other one.

The difficulty is, to find
A trusty friend who will not mind.
7. The Camel's Complaint
Canary-birds feed on sugar and seed,
Parrots have crackers to crunch;iiî Essex
And, as for the poodles, they tell me the noodles
Have chickens and cream for their lunch.
But there's never a question
About MY digestion—
Anything does for me!

Cats, you're aware, can repose in a chair,
Chickens can roost upon rails;
Puppies are able to sleep in a stable,
And oysters can slumber in pails.
But no one supposes
A poor Camel dozes—
Any place does for me!

Lambs are inclosed where it's never exposed,
Coops are constructed for hens;
Kittens are treated to houses well heated,
And pigs are protected by pens.
But a Camel comes handy
Wherever it's sandy—
Anywhere does for me!

People would laugh if you rode a giraffe,
Or mounted the back of an ox;
It's nobody's habit to ride on a rabbit,
Or try to bestraddle a fox.
But as for a Camel, he's
Ridden by families—
Any load does for me

"A snake is as round as a hole in the ground,
And weasels are wavy and sleek;
And no alligator could ever be straighter
Than lizards that live in a creek.
But a Camel's all lumpy
And bumpy and humpy—
Any shape does for me!"
8. What Happened?
A very respectable Kangaroo
Died week before last in Timbuctoo;
A remarkable accident happened to him:
He was hung head down from a banyan-limb.
The Royal Lion made proclamation
For a day of fasting and lamentation,
Which led to a curious demonstration:
The Elephant acted as if he were drunk—
He stood on his head, he trod on his trunk;
An over-sensitive she-Gorilla
Declared that the shock would surely kill her;
A frisky, gay and frolicsome Ape
Tied up his tail with a yard of crape;
The Donkey wiped his eyes with his ears;
The Crocodile shed a bucket of tears;
The Rhinoceros gored a young Giraffe
Who had the very bad taste to laugh;
The Hippopotamus puffed and blew,
To show his respect for the Kangaroo;
And a sad but indignant Chimpanzee
Gnawed all the bark from the banyan-tree.
9. The Attraction of Levitation
"Oh, dear!" said little Johnny Frost,
"Sleds are such different things!
When down the hill you swiftly coast
You'd think that they had wings;

"But when uphill you slowly climb,
And have to drag your sled,
It feels so heavy that you'd think
'Twas really made of lead.

"And all because an Englishman,
Sir Isaac Newton named,
Invented gravitation, and
Became unduly famed;

"While if he had reversed his law,
So folks uphill could coast,
It seems to me he would have had
A better claim to boast.

"Then coasting would all pleasure be;
To slide up would be slick!
And dragging sleds downhill would be
An awful easy trick!"

By H. G. Paine
10. Table Manners I
The Goops they lick their fingers,
And the Goops they lick their knives;
They spill their broth on the tablecloth—
Oh, they lead disgusting lives!
The Goops they talk while eating,
And loud and fast they chew;
And that is why I'm glad that I
Am not a Goop—are you?
11. Table Manners II
The Goops are gluttonous and rude,
They gug and gumble with their food;
They throw their crumbs upon the floor,
And at dessert they tease for more;
They will not eat their soup and bread
But like to gobble sweets, instead,
And this is why I oft decline,
When I am asked to stay and dine!
12. The Jam Fish
A Jam Fish sat on a hard-bake rock,
His head in his left hand fin,
He was knitting his wife a sky-blue sock
With a second-hand rolling pin.
His wife was watching her old Aunt Brill
Sew acid drops on to his shirt,
While his grandmother fitted a caramel frill
To a Butterscotch tartan skirt.

His cousin Jelly Fish gently swam
In a pool of parsley sauce,
While the Jam Fish sighed, 'I am only Jam,
And must wait for the second course.
When the rice mould quivers on the dish,
And shakes at the children's sneers,
Till the scented voice of the old Jam Fish
Shall melt their scorn to tears.'
13. The Scissor-Man
SING a song of Scissor-men,
Mend a broken plate,
Bring your knives and garden shears,
Will do them while you wait.
Buzz-a-wuzz! Buzz-a-wuzz!
Fast the wheel or slow.
Ticker Tacker! Ticker Tack!
Rivets in a row.

Sing a song of Scissor-men,
Sitting in the sun.
Sing it when the day begins.
Sing it when it's done.
Be it hard or be it soft.
Here's a jolly plan;
Sing to make the work go well,
Like the Scissor-man.
14. Who's In?
"The door is shut fast
And everyone's out."
But people don't know
what they're talking about!

Say the fly on the wall,
And the flame on the coals,
And the dog on his rug,
And the mice in their holes,
And the kitten curled up,
And the spiders that spin-
"What, everyone out?
Why, everyone's in!"
15. Cherries
Under the tree the farmer said,
Smiling and shaking his wise old head:
"Cherries are ripe! but then, you know,
There's the grass to cut and the corn to hoe;
We can gather the cherries any day,
But when the sun shines we must make our hay;
To-night, when the work has all been done,
We'll muster the boys, for fruit and fun."
Up on the tree a robin said,
Perking and cocking his saucy head,
"Cherries are ripe! and so to-day
We'll gather them while you make the hay;
For we are the boys with no corn to hoe,
No cows to milk, and no grass to mow."
At night the farmer said; "Here's a trick!
These roguish robins have had their pick."
I really hope you enjoyed reading those selected funny poems for kids? Trust me, you will always have more of that if you continue to keep in touch with Daily Time Poems.
Daily Time Poems.