Beautiful Poems for Teens (to Inspire them Intellectually)
Beautiful Poems for Teens: If you are a teen looking to learn more about the skill of reading or writing poetry, I have collected a selection of poems just for you.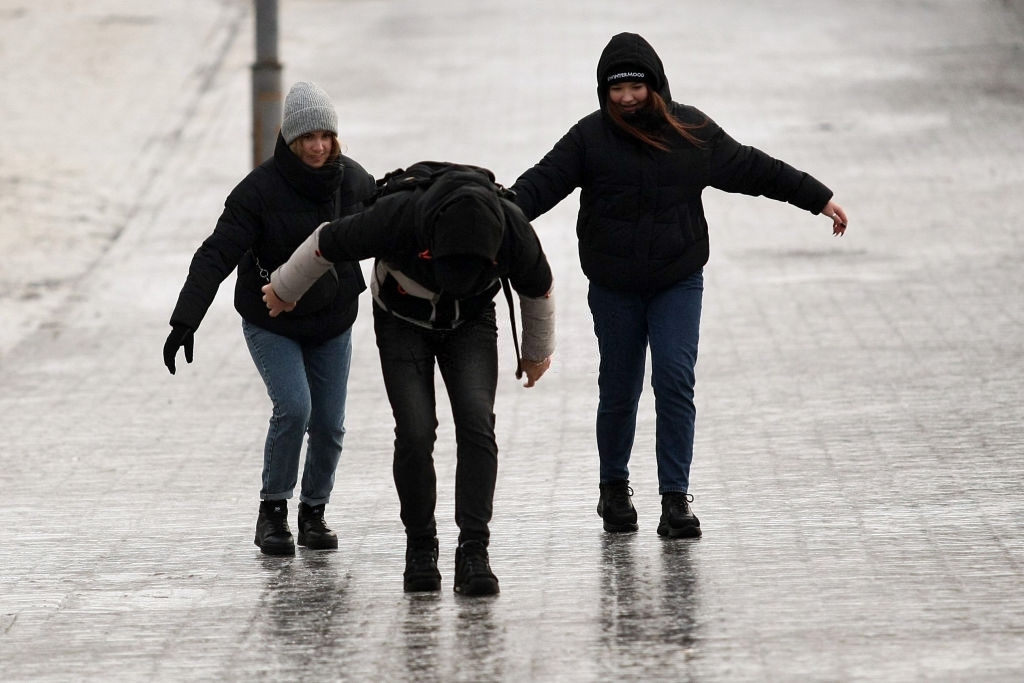 Although the whole idea of a "good poem" is a problematic one, I settled on two main requirements to maintain teen interest in poetry: Vibrant imagery and relevant subject matter. Prepare yourselves.
1. Farewell
To say goodbye means so little.
We said goodbye to childhood
and it came after us like a dog
tracking our steps.

To say goodbye: to shut that obstinate door that refuses to remain closed,
the persistent scar that oozes memory.
To say goodbye: to say no; who achieves it?
Whoever found the magic key?

Whoever found the point that slides us toward oblivion,
the land that will extirpate the roots
without remaining forever closed over them?
To say goodbye: to turn one's back; but
who knows where the back is?

Who knows the way that does not die in the well-traveled shortcut.
To say goodbye: to yell because one is saying something
and to cry because nothing is being said;

Because saying goodbye is never enough,
because to say goodbye completely
might be to find the spot where to turn one's back,
the spot to sink oneself into the final no
while life slowly seeps out.

By Francisca Aguirre. Translated by Ana Valverde Osan
2. Equinox
Now is the time of year when bees are wild
and eccentric. They fly fast and in cramped
loop-de-loops, dive-bomb clusters of conversants
in the bright, late-September out-of-doors.
I have found their dried husks in my clothes.

They are dervishes because they are dying,
one last sting, a warm place to squeeze
a drop of venom or of honey.
After the stroke we thought would be her last
my grandmother came back, reared back and slapped

a nurse across the face. Then she stood up,
walked outside, and lay down in the snow.
Two years later there is no other way
to say, we are waiting. She is silent, light
as an empty hive, and she is breathing.
3. Rooms Remembered
I needed, for months after he died, to remember our rooms—
some lit by the trivial, others ample

with an obscurity that comforted us: it hid our own darkness.
So for months, duteous, I remembered:

rooms where friends lingered, rooms with our beds,
with our books, rooms with curtains I sewed

from bright cottons. I remembered tables of laughter,
a chipped bowl in early light, black

branches by a window, bowing toward night, & those rooms,
too, in which we came together

To be away from all. And sometimes from ourselves:
I remembered that, as well.

But tonight—as I stand in the doorway to his room
& stare at dusk settled there—

what I remember best is how, to throw my arms around his neck,
I needed to stand on the tip of my toes.
4. White Apples
when my father had been dead a week
I woke
with his voice in my ear
I sat up in bed
and held my breath
and stared at the pale closed door

white apples and the taste of stone

if he called again
I would put on my coat and galoshes

By Donald Hall
5. The Sadness of Clothes
When someone dies, the clothes are so sad. They have outlived
their usefulness and cannot get warm and full.
You talk to the clothes and explain that he is not coming back

as when he showed up immaculately dressed in slacks and plaid jacket
and had that beautiful smile on and you'd talk.
You'd go to get something and come back and he'd be gone.

You explain death to the clothes like that dream.
You tell them how much you miss the spouse
and how much you miss the pet with its little winter sweater.

You tell the worn raincoat that if you talk about it,
you will finally let grief out. The ancients etched the words
for battle and victory onto their shields and then they went out

and fought to the last breath. Words have that kind of power
you remind the clothes that remain in the drawer, arms stubbornly
folded across the chest, or slung across the backs of chairs,

or hanging inside the dark closet. Do with us what you will,
they faintly sigh, as you close the door on them.
He is gone and no one can tell us where.

By Emily Fragos
6. Eating Together
In the steamer is the trout
seasoned with slivers of ginger,
two sprigs of green onion, and sesame oil.
We shall eat it with rice for lunch,
brothers, sister, my mother who will
taste the sweetest meat of the head,
holding it between her fingers
deftly, the way my father did
weeks ago. Then he lay down
to sleep like a snow-covered road
winding through pines older than him,
without any travelers, and lonely for no one.

By Li-Young Lee
7. Do not Speak of the Dead
I was born among the bodies. I was hurried
forward and sealed a thin life for myself.

I have shortened my name, and walk with
a limp. I place pebbles in milk and offer

them to my children when there is nothing
else. We can not live on cold blood alone.

In a dream, I am ungendered, and the moon
is just the moon having a thought of itself.

I am a wolf masked in the scent of its prey
and I am driven—hawk like—to the dark

center of things. I have grasped my eager
heart in my own talons. I am made of fire,

and all fire passes through me. I am made
of smoke and all smoke passes through me.

Now the bodies are just calcified gravity,
built up and broken down over the years.

Somewhere there are phantoms having their
own funerals over and over again. The same

scene for centuries. The same moon rolling
down the gutter of the same sky. Somewhere

they place a door at the beginning of a field
and call it property. Somewhere, a tired man

won't let go of his dead wife's hand. God
is a performing artist working only with

light and stone. Death is just a child come to
take us by the hand, and lead us gently away.

Fear is the paralyzing agent, the viper that
swallows us living and whole. And the devil,

wears a crooked badge, multiplies everything
by three. You—my dark friend. And me.
8. O Captain! My Captain!
O Captain! my Captain! Our fearful trip is done,
The ship has weather'd every rack, the prize we sought is won,
The port is near, the bells I hear, the people all exulting,
While follow eyes the steady keel, the vessel grim and daring;
But O heart! heart! heart!
O the bleeding drops of red,
Where on the deck my Captain lies,
Fallen cold and dead.

O Captain! my Captain! rise up and hear the bells;
Rise up- for you the flag is flung- for you the bugle trills,
For you bouquets and ribbon'd wreaths- for you the shores a-crowding,
For you they call, the swaying mass, their eager faces turning;
Here Captain! dear father!
This arm beneath your head!
It is some dream that on the deck,
You've fallen cold and dead.

My Captain does not answer, his lips are pale and still,
My father does not feel my arm, he has no pulse nor will,
The ship is anchor'd safe and sound, its voyage closed and done,
From fearful trip the victor ship comes in with object won;
Exult O shores, and ring O bells!
But I with mournful tread,
Walk the deck my Captain lies,
Fallen cold and dead.

By Walt Whitman
9. How Do I Love Thee? (Sonnet 43)
How do I love thee? Let me count the ways.
I love thee to the depth and breadth and height
My soul can reach, when feeling out of sight
For the ends of being and ideal grace.

I love thee to the level of everyday's
Most quiet need, by sun and candle-light.
I love thee freely, as men strive for right.
I love thee purely, as they turn from praise.

I love thee with the passion put to use
In my old griefs, and with my childhood's faith.
I love thee with a love I seemed to lose
With my lost saints. I love thee with the breath,
Smiles, tears, of all my life; and, if God choose,
I shall but love thee better after death.
READ ALSO:
10. Love Song for Love Songs
A golden age of love songs and we still
can't get it right. Does your kiss really taste
like butter cream? To me, the moon's bright face
was neither like a pizza pie nor full;
the Beguine began, but my eyelid twitched.

"No more I love you's," someone else assured
us, pouring out her heart, in love (of course)—
what bothers me the most is that high-pitched,
undone whine of "Why am I so alone?"

Such rueful misery is closer to
the truth, but once you turn the lamp down low,
you must admit that he is still the one,
and baby, baby he makes you so dumb
you sing in the shower at the top of your lungs.

By Rafael Campo
11. Resignation
I love you
because the Earth turns round the sun
because the North wind blows north
Sometimes
because the Pope is Catholic
and most Rabbis Jewish
because the winters flow into springs
and the air clears after a storm
because only my love for you
despite the charms of gravity
keeps me from falling off this Earth
into another dimension
I love you
because it is the natural order of things

I love you
like the habit I picked up in college
of sleeping through lectures
or saying I'm sorry
when I get stopped for speeding
because I drink a glass of water
in the morning
and chain-smoke cigarettes
throughout the day
because I take my coffee Black
and my milk with chocolate
because you keep my feet warm
though my life a mess
I love you
because I don't want it
any other way

I am helpless
in my love for you
It makes me so happy
to hear you call my name
I am amazed you can resist
locking me in an echo chamber
where your voice reverberates
through the four walls
sending me into spasmatic ecstasy
I love you
because it's been so good
for so long
that if I didn't love you
I'd have to be born again
and that is not a theological statement
I am pitiful in my love for you

The Dells tell me Love
is so simple
the thought though of you
sends indescribably delicious multitudinous
thrills throughout and through-in my body
I love you
because no two snowflakes are alike
and it is possible
if you stand tippy-toe
to walk between the raindrops
I love you
because I am afraid of the dark
and can't sleep in the light
because I rub my eyes
when I wake up in the morning
and find you there
because you with all your magic powers were
determined that
I should love you
because there was nothing for you but that
I would love you

I love you
because you made me
want to love you
more than I love my privacy
my freedom my commitments
and responsibilities
I love you 'cause I changed my life
to love you
because you saw me one Friday
afternoon and decided that I would
love you
I love you I love you I love you
READ ALSO:
12. Gay Marriage Poem
We could promise to elope
like my grandmother did
if a football team won

on homecoming night.
We could be good queers?
An oxymoron we never Longed for

We could become wed-locked
as the suffix was once intended:

laiko, Common Teutonic for play,
not loc, Old English for a cave,
an enclosure.

Instead of a suit, I could wear my T-shirt
that avows, "Support Your Right
to Arm Bears!" Or we could

wed in bear suits
just as I saw people do
one summer in San Francisco

standing amid a grassy median
during rush hour.
They were so personally

anonymously political
blocking the ocean breeze
in acrylic fur.

Forget such solemnities!
I want to run through streets
shouting up to all my beloveds' windows:

Friends! In sickness and in health
I refuse to forsake you!
on Charlotte Street, Home,

Euclid, Decatur, Union,
Straubs, Rebecca, Bennett Ave.,
38th, Woolslayer Way.

In the only wedding I was a part of
I was the flower girl
who held up the ceremony

kneeling to drop equal dividends of
petals beside every pew,
refusing to leave anyone out.

Let us speak without occasion
of relations of our choosing!
Tied intricately

as the warps and wefts
amid mats of moss,
without competing for sunlight

our hairy caps are forever
lodging in spaces
that myopic travelers can't see.

Of such loves unwrit, at the boundary layer
between earth and air,
I feel most clear.
13. The Wall Hanging I Never Noticed
I never noticed before
How the red flowers hang from the blue branches
I never noticed before the light in this room
I never noticed the way the air is cool again
I never noticed anything but you

But you but you
So that I couldn't sleep
I never noticed what was anything but you
Until I noticed you
And could not help it

Until I noticed you I could not help it
Until you made the red flowers alive again
Until the blue branches

The lemons you loved, but also the way you loved me, too
Until all of this I never noticed you
But once I did
I never minded noticing
I never stopped noticing
Until I noticed you
I never stopped noticing
Until you, I never stopped
14. Senior Discount
I want to grow old with you.
Old, old.

So old we pad through the supermarket
using the shopping cart as a cane that steadies us.

I'll wait at register two in my green sweater
with threadbare elbows, smiling
because you've forgotten the bag of day-old pastries.

The cashier will tell me a joke about barbers as I wait.
He repeats the first line three times
but the only word I understand is barber.

Over the years we've caught inklings
of our shrinking frames and hunched spines.

You're a little confused
looking for me at the wrong register with a bag
of almost-stale croissants clenched in your hand.

The first time I held your hand it felt enormous in my own.
Sasquatch, I teased you, a million years ago.

Over here, I yell, but not in a mad way.

We're laughing.
You have a bright yellow pin on your coat that says, Shalom!

Senior Discount, you say.
But the cashier already knows us.
We're everyone's favorite customers.
15. Falling
The truth is that I fall in love
so easily because

It's easy.
It happens

a dozen times some days.
I've lived whole lives,

had children,
grown old, and died

in the arms of other women
in no more time

than it takes the 2-train
to get from City Hall to Brooklyn,

which brings me back
to you: the only one

I fall in love with
at least once every day—

not because
there are no other

lovely women in the world,
but because each time,

dying in their arms,
I call your name.
READ ALSO:
16. Double Exposure
Taking a photo of you taking a photo of me, I see
the black snout of the camera framed by hair, where

your face should be. I see your arms and one hand
on the shutter button, the hedge behind you and

beyond, below, overexposed water and sky wiped white.
Some flecks out of focus are supposed to be boats.

Your back toward what light is left, you're not
recognizable except by those cutoff jeans that I

gave you by shooting from above, forgetting your
legs. So, if I didn't know, I wouldn't know who

you are, you know. I do know who, but you, you know,
could be anybody. My mistake. It was because I

wanted to trip the shutter at the exact moment you
did. I did when you did, and you did when I did.

I can't wait to see yours of me. It's got to be
even more awful. A face, facing the light, pulled up

into a squint behind the lens, which must reflect
the muggy setting sun. Some sort of fright mask

or Mardi Gras monster, a big glass Cyclopean eye
superimposed on a flattened nose, that print,

the one you took of me as I took one of you. Who,
or what, will it be—will I be, I wonder? Can't wait.

By May Swenson
17. Battery
A trio of instruments you love the notes
indissectible & extending small rockets of delight
force to love, be loved, love accelerating
love momentum, the love to travel

we will never agree the world contains
so much phenomena we'll put on glasses
abstract it give it structure make a frame
inversely proportional to the square of
two distances apart

make us a family of celestial bodies that we
be one we ellipse about a warming sun
love that sun
dual nature of electrons heal us o heal us

I would come back not hide be in motion
I would attach myself to home again
I would be sister mother lover brother
I would be father I would be infant animal awesome
I would suffer & become extinct again
I would relight the earth with love
I would be still I would be silent & quake
I would be afraid but not for love for
the many manifestations glowing faces

Love the notes as they pour like water
love the water under your feet & when
you look look with eyes of love
all the layers, the ground under
your feet & under the ground

the imagined creatures
& above your feet the grasses the
watercress so fine to eat &
see the roots & bottom of pleasure
of moss look into pleasure the color
disappearing or changing the light

love the light & see the sky the scaffolds the planets
the length the width the distance
the congruity the parallels the fracture
love the body keep it elastic

keep it dancing rallying on its own
keep it safe from harm from red tape
& to those next to you be kind be quiet
be exalted be a charm a fusion be a battery

be insistent be an empire be a symphony
& in a moment's gentle passing
& in a moment's violent passing completely
be her be him be them, see the face beneath
the face & see with eyes of love, gaze straight
into eyes of love with eyes of love

By Anne Waldman
READ ALSO:
18. Poem to First Love
To have been told "I love you" by you could well be, for me,
the highlight of my life, the best feeling, the best peak
on my feeling graph, in the way that the Chrysler building
might not be the tallest building in the NY sky but is
the best, the most exquisitely spired, or the way that
Hank Aaron's career home-run total is not the highest
but the best, the one that signifies the purest greatness.

So improbable! To have met you at all and then
to have been told in your soft young voice so soon
after meeting you: "I love you." And I felt the mystery
of being that you, of being a you and being
loved, and what I was, instantly, was someone
who could be told "I love you" by someone like you.

I was, in that moment, new; you were 19; I was 22;
you were impulsive; I was there in front of you, with a future
that hadn't yet been burned for fuel; I had energy;
you had beauty; and your eyes were a pale blue,
and they backed what you said with all they hadn't seen,
and they were the least ambitious eyes I'd known,
the least calculating, and when you spoke and when
they shone, perhaps you saw the feeling you caused.
Perhaps you saw too that the feeling would stay.
Feel fortified leaving comments with further suggestions. If you actually read this post because you are fresh to poetry, I hope you found what you are looking for.
And if you read this post simply because you are about to instill poetry to teenagers: have fun. But do not forget to share this post with your friends after reading it.