Cousin Death Poem Perfect for Mourning you can Relate with
Cousin Death Poem Perfect for Mourning you can Relate with.
Cousin Death Poem – It can be painful to lose a cousin. Perhaps your cousin is one of your oldest, and closest friends.
How to help those affected by this loss may be difficult to know. They all grieve and recover differently. And what comforts one person does not inherently comfort anyone else, so no single poem fits everyone when it comes to poetry.
And to be calming, not all poetry needs to be traditional. Finding one who breathes a little bit of life back into you is the only thing possible.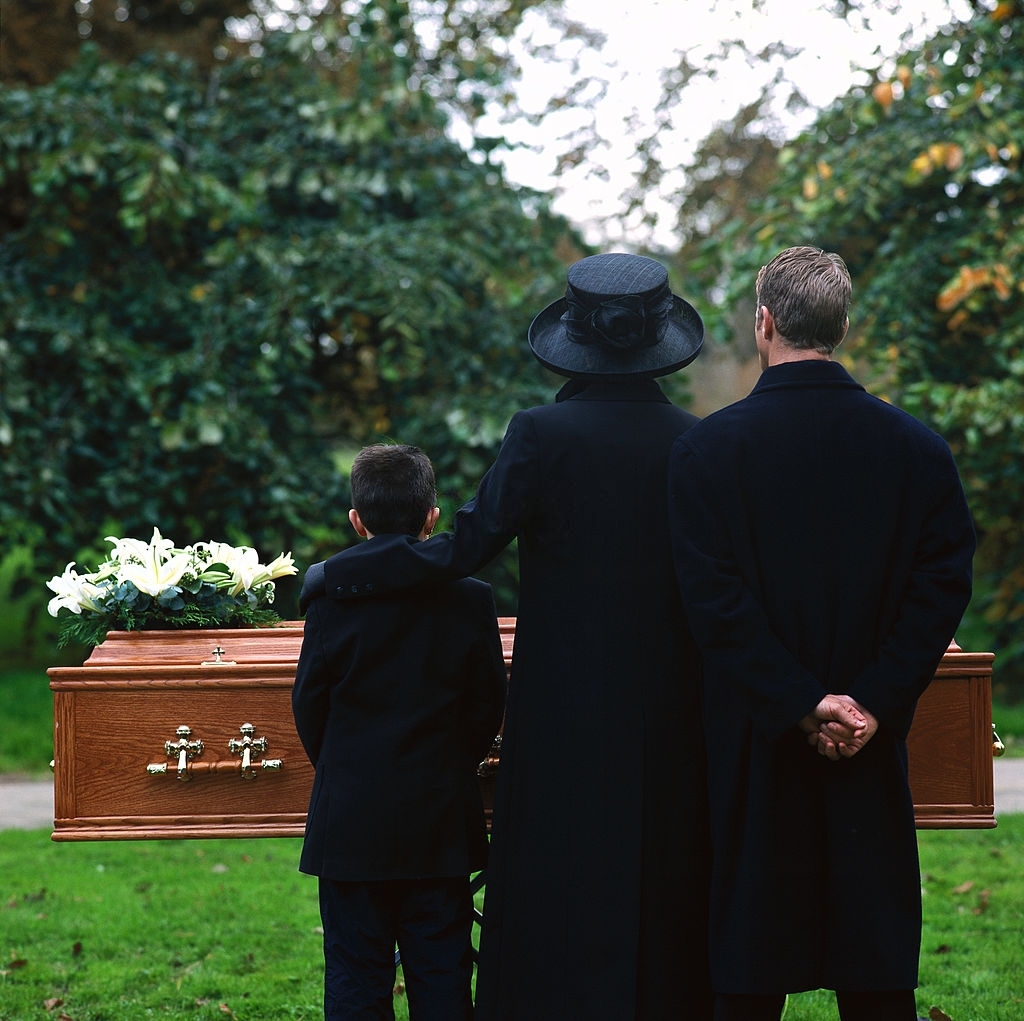 1. My Cousin
People never knew just how much he meant to me and you
They knew him by name, but it's still not the same
His eyes so bright, his smile so wide
We always let him know we were right there by his side
Now he's gone from me and you
Now we have no reason to be blue

We loved him, he loved us
And we have to try not to fuss
He said goodbye and gave you a kiss
Now all we can do is reminis
Why does God take the best to love
Up to that great big world up above?

His memory will never leave
His kind and gentle smile will always be seen
Never forget him, never let him leave your mind
Tell him you love him, just one more time.

by Carolyn Hoomana
2. The Loss Of A Cousin
My eyes filled up with tears as I heard the news.
It never occurred to me how much I could lose.
I find myself wishing that it wasn't real.
Every time I think about it, pain is all I can feel.
Tears fall from my eyes; I can barely see,
But my heart tells me that he'll always be with me.
I'm glad he feels no pain now; he lives in a perfect land.
I can still feel the soft touch on my shoulder of his loving hand.

I lie in bed and cry at night,
And I don't feel any better in the morning light.
I will love and miss him forever,
Until the day we are again together.
Together in that perfect place above,
Filled with caring, sharing, and love,
But until that day comes–I will wipe my tears away
And hope to see him again someday.

by Collette N. Alaniz
3. Rest Our Dear Cousin
Even though you are gone away,
Your love will always be here to stay.
You touched our hearts with so many things.

God knew you were the one to save,
He took you home to get some rest,
Even though we loved you best.

Our hearts are filled with so much pain,
God loved you more, there was no shame.

At this time we must let go.
Your memories we will keep a flow.
Rest our dear cousin with peace of mind,
Your memories will live on through.

Rest In Peace
Your Cousins

by Michelle Alexander
4. Death is a Journey
Death is at once
The end of the body's
Old journey
And the beginning of the soul's
New journey.

By Sri Chinmoy
5. A Gardener's Last Wish
Don't carry me off in a brass-handled coffin
With a wreath on my chest I won't be 'at rest'

There's nothing much worse than a ride in a hearse
To a hole in the ground with just strangers around

No! bury me deep in the compost heap
Or pop me right under a nice floribunda

Its really much wiser to become fertiliser
Then I can grow roses as I decomposes.
6. Give What's Left Of Me Away
"When I die
Give what's left of me away
To children
And old men that wait to die.

And if you need to cry,
Cry for your brother
Walking the street beside you
And when you need me,
Put your arms
Around anyone
And give to them
What you need to give to me.

I want to leave you something,
Something better
Than words
Or sounds.

Look for me
In the people I've known
Or loved,
And if you cannot give me away,
At least let me live in your eyes
And not on your mind.

You can love me most
By letting
Hands touch hands
By letting
Bodies touch bodies
And by letting go
Of children
That need to be free.

Love doesn't die,
People do.
So, when all that's left of me
Is love,
Give me away"
7. Traditional Irish Blessing
May the road rise up to meet you.
May the wind be always at your back.
May the sun shine warm upon your face;
the rains fall soft upon your fields.
And until we meet again,

May God hold you in the palm of His hand.
May the road rise up to meet you
May the wind be always at your back
May the warm rays of sun fall upon your home
And may the hand of a friend always be near.

May green be the grass you walk on,
May blue be the skies above you,
May pure be the joys that surround you,
May true be the hearts that love you.

By Anonymous
8. Funeral Blues
Stop all the clocks, cut off the telephone,
Prevent the dog from barking with a juicy bone,
Silence the pianos and with muffled drum
Bring out the coffin, let the mourners come.

Let aeroplanes circle moaning overhead
Scribbling on the sky the message He is Dead.
Put crepe bows round the white necks of the public doves,
Let the traffic policemen wear black cotton gloves.

He was my North, my South, my East and West,
My working week and my Sunday rest,
My noon, my midnight, my talk, my song;
I thought that love would last forever: I was wrong.

By W.H. Auden
9. My Secret and Sacred Bird
My secret and sacred bird now flies
To meet the Spirit's vacancy.
All chaos of life today dissolved;
In me a surge of ecstasy.

Gold flames within my longing heart
Invoke the cosmos' Parent-Sun.
A tapestry of Truth unseen
Bursts forth within; the Play is begun.

By Sri Chinmoy
10. A Stone I Died
A stone I died and rose again a plant;
A plant I died and rose an animal;
I died an animal and was born a man.
Why should I fear? What have I lost by death?

By J. Rumi
11. High Flight
Oh! I have slipped the surly bonds of Earth
And danced the skies on laughter-silvered wings;
Sunward I've climbed, and joined the tumbling mirth
Of sun-split clouds, — and done a hundred things
You have not dreamed of — wheeled and soared and swung
High in the sunlit silence. Hov'ring there,
I've chased the shouting wind along, and flung
My eager craft through footless halls of air. . . .

Up, up the long, delirious burning blue
I've topped the wind-swept heights with easy grace
Where never lark, or ever eagle flew —
And, while with silent, lifting mind I've trod
The high untrespassed sanctity of space,
Put out my hand, and touched the face of God.

Written by a pilot
12. Death is nothing at all…
Death is nothing at all. It does not count.
I have only slipped away into the next room.
Nothing has happened. Everything remains exactly as it was.
I am I, and you are you, and the old life that we lived so fondly together is untouched, unchanged.
Whatever we were to each other, that we are still.

Call me by the old familiar name. Speak of me in the easy way which you always used.
Put no difference into your tone. Wear no forced air of solemnity or sorrow.
Laugh as we always laughed at the little jokes that we enjoyed together.
Play, smile, think of me, pray for me.

Let my name be ever the household word that it always was.
Let it be spoken without an effort, without the ghost of a shadow upon it.
Life means all that it ever meant. It is the same as it ever was. There is absolute and unbroken continuity.

By Henry Scott Holland (1847 – 1918)
Cousin Death Poem – It can be painful to lose a cousin. There is no right or wrong way to explore your sorrow, whether the poem you read makes you laugh or weep.
Perhaps more than one of these poems is talking to you. Or before the message reaches you, you can need to hear them more than once.
Grief is a long path, and finding your way can be challenging. Hopefully, you will be led on that path by one of the poems on this list.