Poems About Death of a Father (Utterly Disheartening Poems)
The poems about death of a father can help through all the utterly disheartening and painful to a son or daughter. Keep reading this article to explore the surroundings of this loss.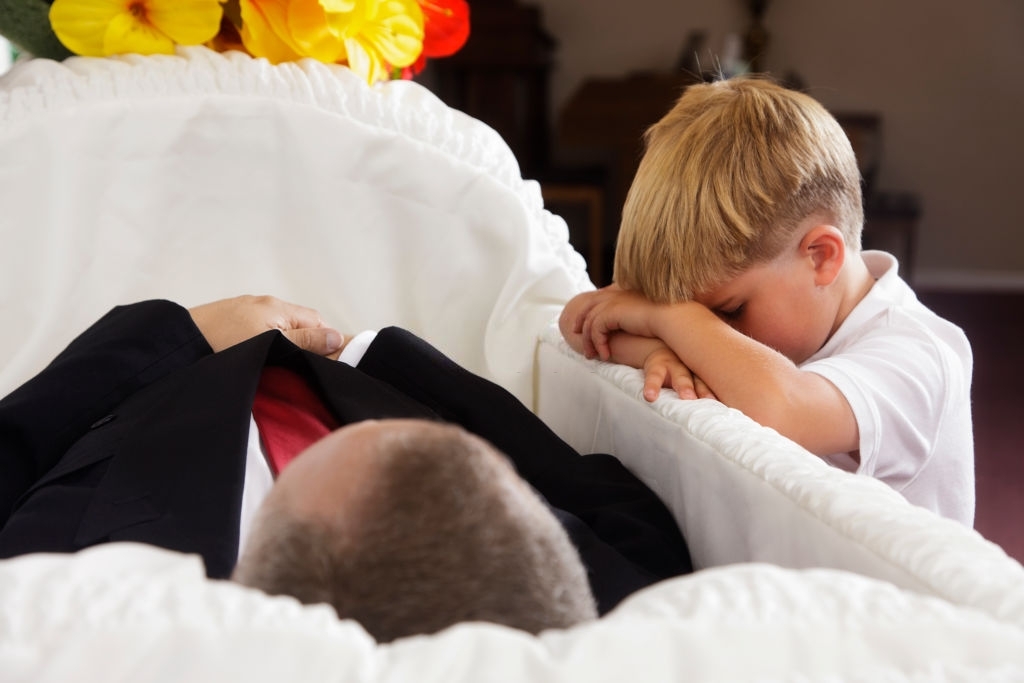 Poems About Death of a Father
The death of a father can be a blow to an individual no matter what phase of their lives they might be in. The loss of a father can be utterly disheartening and painful to a son or daughter.
A father is a symbolically important individual in the life of every child and his impact helps the smooth transition into adult life. The presence of a father signifies support, guidance, and a sense of responsibility.
These poems about death of a father explore issues surrounding the loss of a father.
1. Do Not Go Gentle Into That Good Night by Dylan Thomas
Do not go gentle into that good night,
Old age should burn and rage at close of day;
Rage, rage against the dying of the light.

Though wise men at their end know dark is right,
Because their words had forked no lightning they
Do not go gentle into that good night.

Good men, the last wave by, crying how bright
Their frail deeds might have danced in a green bay,
Rage, rage against the dying of the light.

Wild men who caught and sang the sun in flight,
And learn, too late, they grieved it on its way,
Do not go gentle into that good night.

Grave men, near death, who see with blinding sight
Blind eyes could blaze like meteors and be gay,
Rage, rage against the dying of the light.

And you, my father, there on the sad height,
Curse, bless me now with your fierce tears, I pray.
Do not go gentle into that good night.
Rage, rage against the dying of the light.
I know that no matter what
You will always be with me.
When life separates us
I'll know it is only your soul
Saying goodbye to your body
But your spirit will be with me always.

When I see a bird chirping on a nearby branch
I will know it is you singing to me.
When a butterfly brushes gently by me so care freely
I will know it is you assuring me you are free from pain.

When the gentle fragrance of a flower catches my attention
I will know it is you reminding me
To appreciate the simple things in life.
When the sun shining through my window awakens me
I will feel the warmth of your love.

When I hear the rain pitter patter against my window sill
I will hear your words of wisdom
And will remember what you taught me so well
That without rain trees cannot grow
Without rain flowers cannot bloom
Without life's challenges I cannot grow strong.

When I look out to the sea
I will think of your endless love for your family.
When I think of mountains, their majesty and magnificence
I will think of your courage for your country.

No matter where I am
Your spirit will be beside me
For I know that no matter what
You will always be with me.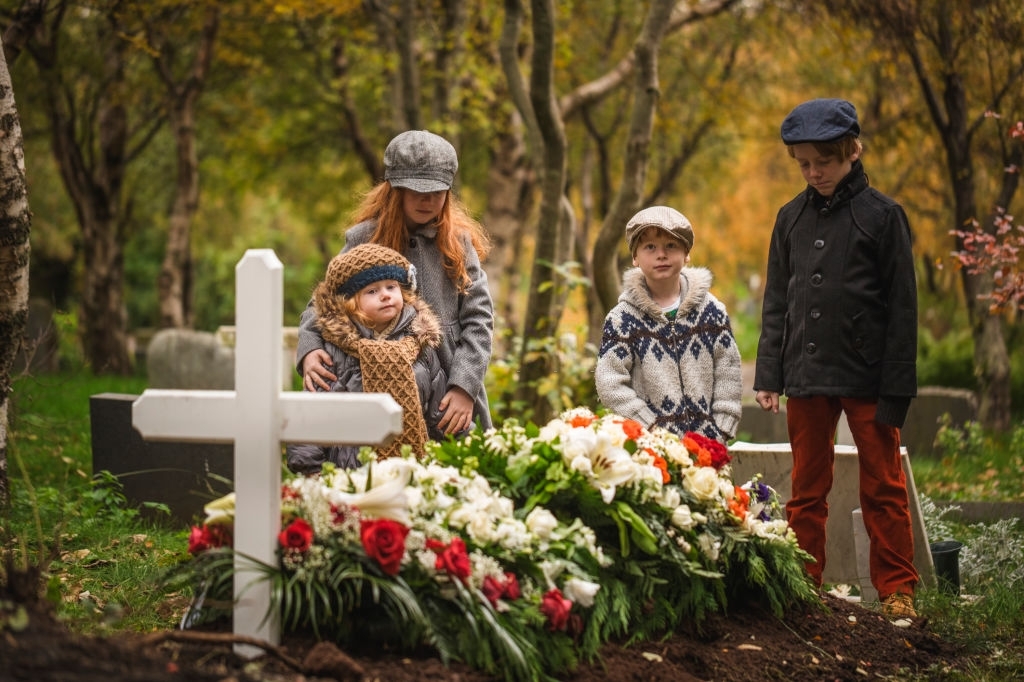 My father, my father,

I love he,

my father, my father,

made me see,

how beautiful this world really can be.

My father, my father,

said to me,

my daughter my daughter,

come see me,

I wont be around forever, and I have things that must be.

My father, my father,

don't die on me.
READ ALSO!!!
When these graven lines you see,
Traveller, do not pity me;
Though I be among the dead,
Let no mournful word be said.

Children that I leave behind,
And their children, all were kind;
Near to them and to my wife,
I was happy all my life.

My three sons I married right,
And their sons I rocked at night;
Death nor sorrow never brought
Cause for one unhappy thought.

Now, and with no need of tears,
Here they leave me, full of years,–
Leave me to my quiet rest
In the region of the blest
5. Dad
We'll always remember

that special smile,

that caring heart,

that warm embrace,

you always gave us.

You being there

for Mom and us,

through good and bad times,

no matter what.

We'll always remember

you Dad because

they'll never be another one

to replace you in our hearts,

and the love we will always

have for you.
He never made a fortune, or a noise
In the world where men are seeking after fame;
But he had a healthy brood of girls and boys
Who loved the very ground on which he trod.
They thought him just little short of God;
Oh you should have heard the way they said his name –
'Father.'

There seemed to be a loving little prayer
In their voices, even when they called him 'Dad.'
Though the man was never heard of anywhere,
As a hero, yet somehow understood
He was doing well his part and making good;
And you knew it, by the way his children had
Of saying 'Father.'

He gave them neither eminence nor wealth,
But he gave them blood untainted with a vice,
And opulence of undiluted health.
He was honest, and unpurchable and kind;
He was clean in heart, and body, and in mind.
So he made them heirs to riches without price –
This father.

He never preached or scolded; and the rod –
Well, he used it as a turning pole in play.
But he showed the tender sympathy of God.
To his children in their troubles, and their joys.
He was always chum and comrade with his boys,
And his daughters – oh, you ought to hear them say
'Father.'

Now I think of all achievements 'tis the least
To perpetuate the species; it is done

By the insect and the serpent, and the beast.
But the man who keeps his body, and his thought,
Worth bestowing on an offspring love-begot,
Then the highest earthly glory he was won,
When in pride a grown-up daughter or a son
Says 'That's Father.'
READ ALSO!!!
Come to me in the silence of the night;
Come in the speaking silence of a dream;
Come with soft rounded cheeks and eyes as bright
As sunlight on a stream;
Come back in tears,
O memory, hope, love of finished years.

O dream how sweet, too sweet, too bitter sweet,
Whose wakening should have been in Paradise,
Where souls brimfull of love abide and meet;
Where thirsting longing eyes
Watch the slow door
That opening, letting in, lets out no more.

Yet come to me in dreams, that I may live
My very life again though cold in death:
Come back to me in dreams, that I may give
Pulse for pulse, breath for breath:
Speak low, lean low
As long ago, my love, how long ago.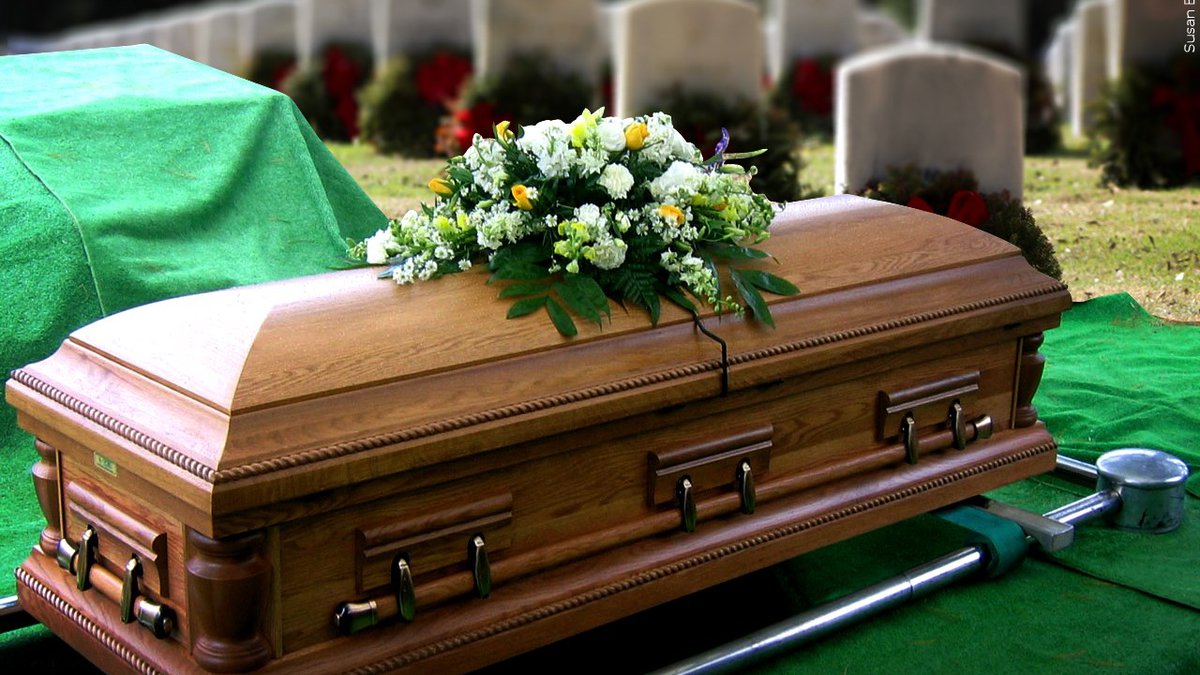 8. My Father by Anita Guindon
He was a jolly little man full of fun and laughter,

He played jokes on his fellow men

And to him it did not matter.

Education he had not,

But what he learned he never forgot.

He wrote what he knew all about cancer

so that someday, there will be an answer.

He joined the Canadian Medical Corps.

And served in the Second World War.

He risked his life, to save others,

This man, that I call my Father.

Seein' my Father in me is the title of a song

Which I can relate to as I do see my Father in me.

I have a French accent just like my Father,

I love walking, just like my Father,

I love being with people, just like my father.

But most of all, is my love for children, like my Father.
9. As We Look Back
As we look back over time

We find ourselves wondering …..

Did we remember to thank you enough

For all you have done for us?

For all the times you were by our sides

To help and support us …..

To celebrate our successes

To understand our problems

And accept our defeats?

Or for teaching us by your example,

The value of hard work, good judgment,

Courage and integrity?

We wonder if we ever thanked you

For the sacrifices you made.

To let us have the very best?

And for the simple things

Like laughter, smiles and times we shared?

If we have forgotten to show our

Gratitude enough for all the things you did,

We're thanking you now.

And we are hoping you knew all along,

How much you meant to us.
READ ALSO!!!
A giant pine, magnificent and old
Stood staunch against the sky and all around
Shed beauty, grace and power.
Within its fold birds safely reared their young.
The velvet ground beneath was gentle,
and the cooling shade gave cheer to passers by.
Its towering arms a landmark stood, erect and unafraid,
As if to say, "Fear naught from life's alarms".

It fell one day.
Where it had dauntless stood was loneliness and void.
But men who passed paid tribute – and said,
"To know this life was good,
It left it's mark on me. Its work stands fast".
And so it lives. Such life no bonds can hold –
This giant pine, magnificent and old.
We hope this article on poems about death of a father has been interesting. Please endeavor to share this article with family, friends, and colleagues. Cheers
Daily Time Poems.