50 Must-read Middle School Mystery Books
I have no doubt that you all want to start reading mystery books for 6th graders. When reading a mystery book, you can find yourself attempting to accurately guess the plot's resolution throughout the whole book.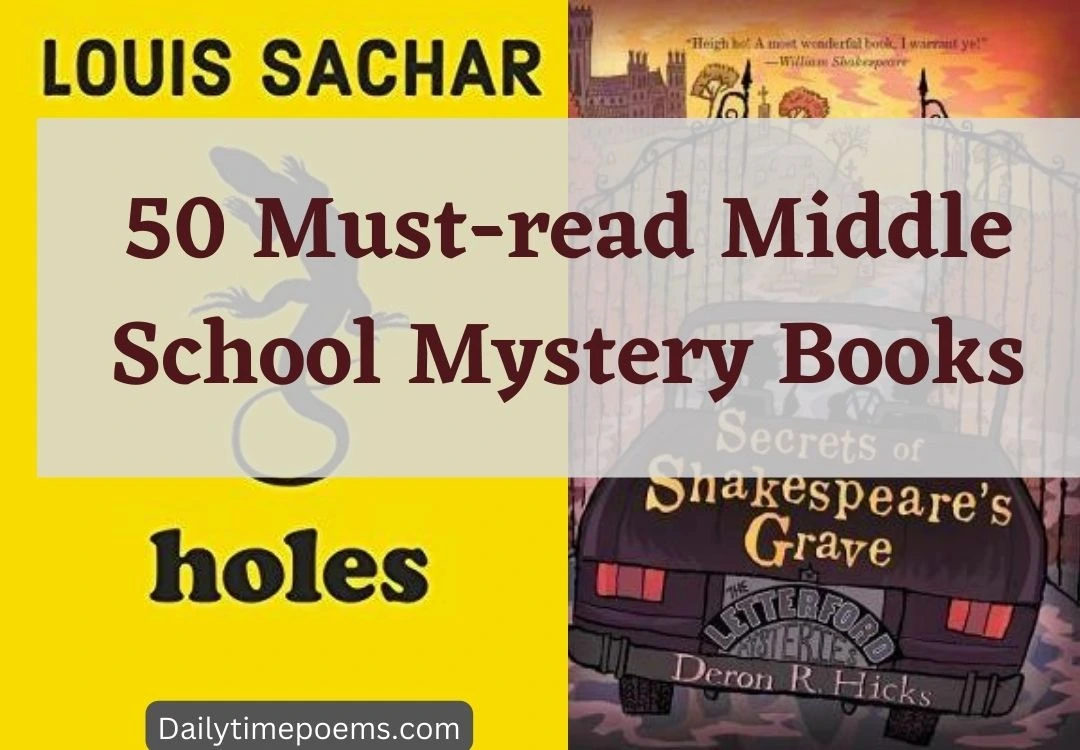 Sixth graders may benefit greatly from reading mystery novels to hone their critical thinking and problem-solving abilities.
While also enjoying the twists, flips, and detective stories that keep readers turning the pages on and on.
They may be thrilling and scary without being overly grim or nasty, and they're a lot of fun.
Middle school mystery books are fantastic since they are set in a variety of historical periods and locations.
The best mystery novels for sixth graders have been chosen by our team. from enchanted stories of hidden riches.
Nevertheless, each child is unique and may have different reading requirements, but once they start reading these books, they won't stop until they solve the mystery.
Books for Sixth Graders in Middle School
Daisy Wells and Hazel Wong struggle to come up with a really intriguing case to look into when they launch a covert detective business at Deepdean School for Girls.
The Science teacher, Miss Bell, is then found dead, but five minutes later, when Hazel and Daisy go back, the body has vanished.
Before the killer strikes again, the girls must now solve a murder and establish that a murder indeed took place (and before the police can get there first, naturally), Yet, will they be successful?
An entertaining Southern premiere with characters you only encounter once in a lifetime.
In the little hamlet of Tupelo Landing, North Carolina, where rising sixth grader Miss Moses LoBeau resides, no one's business is sacred and no secret is safe.
Eleven years ago, after a hurricane, she washed ashore, and ever since then, she has been making headlines.
Mo wants to one day locate her "upstream mother," but for now, she has found a home with the Colonel, a café owner with a mysterious background of his own, and Miss Lana, the gorgeous hostess.
She will do all in her power to keep the people she loves safe.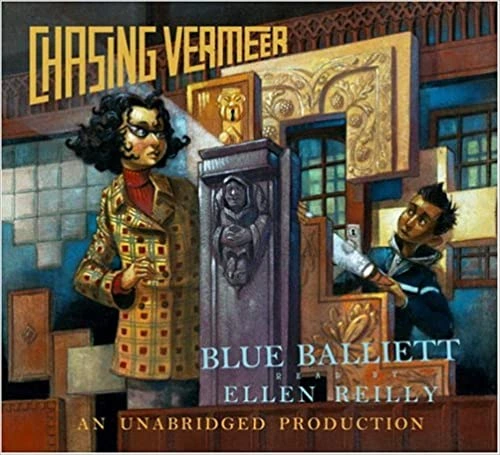 Strange events begin to occur as Petra and Calder are brought together by a book of incomprehensible events: Unrelated events come together, a strange elderly woman asks for their companionship, and a priceless Vermeer artwork vanishes.
Before they realize it, the two are embroiled in a global scandal involving art, where no one is safe from suspicion.
Petra and Calder must use their intuition, problem-solving abilities, and understanding of Vermeer as they follow a trail of clues into a mysterious labyrinth.
Can they solve a crime that even the FBI cannot solve?
In order to save the only family Mo has ever known, Mo and her closest friend Dale Earnhardt Johnson III set out to find the truth when a lawman arrives in town seeking information about a murder.
Even the toughest Yankee will be moved by this classic narrative, which is packed with insight, wit, and grit.
Mia Chen is off on a grand adventure, according to her mother.
She doesn't know what to expect from this family vacation to China and didn't want to leave her pals behind for the summer, but she is looking forward to exploring with her Aunt Lin—the one adult who actually gets her.
Then, just after her former adversary, a guy by the name of Ying, arrives, Aunt Lin vanishes.
Mia is aware that Ying and Aunt Lin once looked for a lost ancient treasure together when they were ordered to work as workers in the Fuzhou countryside.
She has a sneaking suspicion that Aunt Lin's absence may be connected to their shared past.
Mia immediately determines her mission: discover the treasure, and find her aunt, after finding an ancient map with riddles in Aunt Lin's chamber.
Now, Mia and her older brother Jake must figure out the puzzles in order to save the person she knows best in the world—and perhaps find a treasure beyond her wildest dreams.
Sixteen unusual individuals get together to hear Samuel W. Westing will read, and this sets off a weird series of events.
One thing is for certain, however, Sam Westing may be dead, but that won't stop him from playing one more game.
The eccentric, game-loving millionaire may have picked a total stranger—and maybe a murderer—to inherit his enormous wealth.
A shape-shifting gator man, her most recent invention, hides in the marshes and waits to snare unsuspecting victims.
Zora Neale Hurston is a compelling storyteller whether she's presenting the truth or embellishing it.
But when arrogant Sonny Wrapped loses a wrestling match with a sly alligator named Ghost—and a man is later discovered murdered by the railroad tracks.
Zora's tales of a mythical evil creature take on an ominous and far more complicated complexion, endangering the peace and security of an entire town and forcing three kids to accept the double-edged power of pretending.
This coming-of-age tale is told by Carrie, Zora's best friend, and is set in the idyllic town of Eatonville, Florida, where justice is not just an act of revenge but also a testament to the strength of community, love, and pride.
This remarkable book, which fictionalizes the formative years of a literary powerhouse, is the first thing the Zora Neale Hurston Trust has ever supported that wasn't written by Hurston.
Holes by Louis Sachar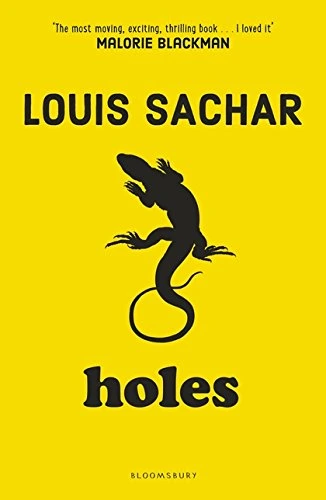 The curse is upon Stanley Yelnats. A curse that has befallen Yelnatses for centuries, starting with his no-good-dirty-rotten-pig-stealing great-great-grandfather.
Stanley has now been unfairly detained at Camp Green Lake, a facility for boys where the inmates develop their character by spending all day, every day, digging holes that are precisely five feet broad and five feet deep.
Camp Green Lake does not contain a lake. The problem is that there are a ton of gaps.
Stanley quickly comes to the conclusion that Camp Green Lake offers more than just character development.
The warden is digging trenches because he needs to find something. But what may be hidden beneath a dry lake?
This creative and sardonic comedy about crime, punishment, and forgiveness features Stanley trying to uncover the truth.
Since Cedar's father and younger brother, Ben, were killed in the accident, this is the first truly warm summer.
For the summer, Cedar and what's left of her family are coming back to Iron Creek.
When a youngster called Leo goes by on his bike while wearing a costume, they had just begun to settle into their new home.
Cedar decides to accompany him to the legendary Summerlost theatre festival out of curiosity.
She soon finds herself surrounded by mystery in addition to having a new buddy in Leo and a job serving concessions at the festival.
The unsolved mystery behind the Hollywood woman who haunts Summerlost and led a tragically short life.
And there's the enigma behind Cedar's odd presents that keep turning up.
At Deepdean School for Girls, Daisy Wells and Hazel Wong are close friends and mystery-solving enthusiasts.
A self-described Sherlock Holmes, outgoing Daisy hires wallflower Hazel as her own personal Watson when they establish their own (top-secret!) investigative business.
The only difficulty? There is nothing for them to look into.
That all changes though when Hazel finds Miss Bell's body and it then vanishes. Miss Bell was their science instructor.
She and Daisy are convinced that a murder must have occurred, and they can come up with several suspects.
Hazel and Daisy must look for evidence, spy on their suspects, and use all of their ingenuity, planning, and intuition in order to solve the case and establish its veracity before the perpetrator strikes again.
Yet, will they be successful? Can their relationship withstand the test?
Nicholas is a math and music prodigy with no friends and a big problem: they had to sell their home, which is the only place Nicholas has memories of his younger brother because his father lost his job.
Just in time, Nicholas's elderly grandfather comes there, telling him stories of a precious treasure he's buried someplace in town.
Nicholas staged a nursing home breakout, fought high school students in smugglers' tunnels, and got caught up in a fight with the greatest bullies in the area with the aid of oddball classmates.
Two grandfathers, a ghost house, concealed messages, séances, and an unusual sense for numbers. Will the riches be found and his home be saved?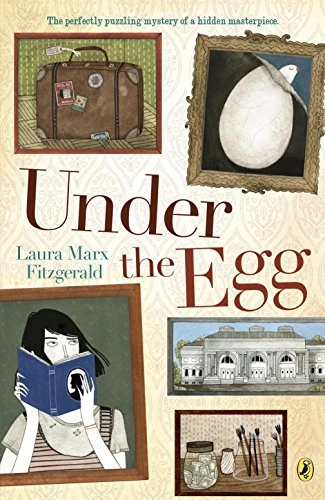 Theodora Tenpenny finds what appears to be an antique Renaissance masterpiece below her late grandfather's painting after spilling a bottle of rubbing alcohol on it.
That's fantastic news for Theo, who is battling to keep her family's 200-year-old home and support her unstable mother with the $463 left to her by her grandpa.
There is only one issue: Theo is concerned that the artwork may be stolen because her grandpa worked as a security guard at the Metropolitan Museum of Art.
Theo's hunt for answers leads her all around Manhattan with the assistance of some strange new pals, introducing her to a side of the city—and her grandfather—that she had never known.
She will have to give up her hard-earned independence in order to form a community, one chance relationship at a time, in order to uncover the mystery.
The season is winter in Greenglass House. The ancient smuggler's inn is always quiet at this time of year, and Milo, the innkeeper's 12-year-old adopted son, intends to unwind.
But out of nowhere, the visitor bell sounds on the first chilly night of the holiday. then rings one more.
Milo's mansion quickly fills up with weird, secretive visitors, each of whom has a bizarre tale to tell that is somehow related to the sprawling old house.
In order to learn the truth about Greenglass House—and themselves—Milo and Meddy, the cook's daughter, must discern hints and unravel the web of growing riddles.
The Morningstarr brothers, who had a vision of a great metropolis with towering buildings, brilliant machinery, and meandering railway lines powered by technology no one had ever seen before, came to New York in 1798.
The mysterious architects vanished fifty-seven years later, leaving the citizens of New York with the Old York Cipher.
A riddle is hidden within the gleaming metropolis they had built, with the promise of a prize beyond anything they could have imagined at the solution.
The conundrum was never solved, though, and the biggest mystery of the modern era is now little more than a tourist attraction.
Before a real estate developer reveals that the city has agreed to sell him the five remaining Morningstarr buildings, Tess and Theo Biedermann and their friend Jaime Cruz reside in a Morningstarr apartment complex.
A long-held aspiration of the inhabitants of New York will likely come to an end with their impending annihilation.
And if Tess, Theo, and Jaime want to save their house, they'll need to demonstrate the validity of the Old York Cipher. which implies they must find a solution.
Rosa Ramona Dáz just relocated to Ingot, a little town that is the only one in the entire globe without ghosts.
She does not wish to attend. She cannot fathom why her mother, a ghost-appeasement expert librarian, would want to reside in a location devoid of ghosts.
She can't imagine why anyone would, to be perfectly honest.
Ingot has always been home to Jasper Chevalier. The local Renaissance Festival features his mother as the queen and his father as a knight.
Although Jasper has never encountered a ghost, he finds it impossible to picture his community without them.
Then a ghostly figure crashes into the festival grounds and completely upends the sleepy hamlet.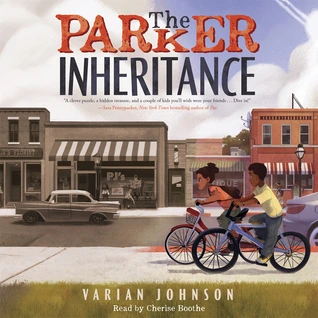 Candice is unsure whether or not to read a letter she discovers in an old attic in Lambert, South Carolina.
Its recipient is her grandma, who fled the community in humiliation.
But a young woman is described in the letter. an injustice that took place many years ago.
Its author is shrouded in obscurity. Moreover, the reward for cracking the problem.
She starts to interpret the hints with Brandon's assistance, the quiet youngster who lives across the street.
The difficulty will take them far into Lambert's past, which is filled with heinous acts, long-forgotten heroes, and great love, as well as farther into their own families, which have their own unsaid secrets.
Seventh Grade Middle School Mystery Books
Everyone in his classroom knows that Mason Buttle is the largest, sweatiest child and that he hardly understands how to read or write.
Grief worsens Mason's learning problems. Benny Kilmartin, Mason's best buddy, was discovered dead in the Buttle family's orchard fifteen months ago.
While the inquiry goes on, Mason, who is as sincere as the day is long, is baffled as to why Lieutenant Baird won't accept what he has said about that particular day.
Mason and his new friend, little Calvin Chumsky, endure constant bullying from the other guys in their area, so they set up an underground club.
Mason gets even more difficulties when Calvin goes missing. He is compelled to discover what happened to Benny and finally, Calvin.
Framed! by James Ponti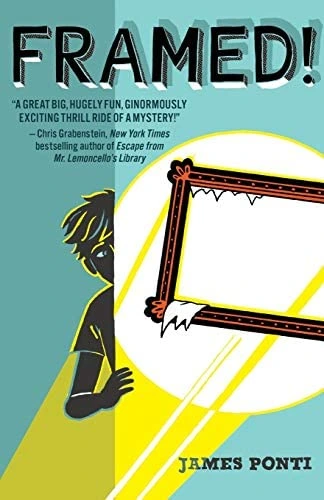 You're just halfway through your schoolwork when the FBI Director texts you repeatedly asking for assistance.
How do you behave? Keeping your grade? or defending the nation? Florian Bates discovers a way to combine the two.
Twelve-year-old Florian just relocated to Washington. Using TOAST, which stands for the Theory of All Small Things, he is becoming more familiar with the area.
It's a method he developed to answer trivial questions like where to sit on the first day of school or which Chinese eatery has the greatest eggrolls.
However, they discover a significant secret when he introduces it to his new acquaintance Margaret.
The FBI, the National Gallery, and the legendary criminal group EEL are all involved in this enormous case.
Can Florian comprehend the hints and complete his assignment before the FBI needs him to assist solve the case?
Jackson Greene has a lot of momentum. Principal Kelsey is now (largely) off his back because he has formally retired from deceit.
His buddies are working on some exciting new endeavours.
Additionally, he has spent a lot of time hanging out with Gaby de la Cruz, so he speculates that maybe, just maybe, their first kiss may happen soon.
After that, Jackson is sent a link to a fabricated security film that purports to show him and the rest of Gang Greene overrunning the school gym.
Unless Jackson takes an advance copy of the school's most difficult exam, the jerks behind the video threaten to show it to the principal.
For their greatest task yet, Gang Greene gets back together.
They'll have to outsmart a curious Honor Board member, outmanoeuvre the blackmailers while creating a trap for them in turn, outrun the school's security cameras, pass the exam and clear their reputations.
They'll demonstrate that sometimes it takes a thief to catch a cheat as they pull off yet another crazy, twisty heist.
Jackson Greene claims to have stopped plotting. Then Jackson's erstwhile friend Gaby de la Cruz learns that school bully Keith Sinclair is running against her for president of the Student Council.
Gaby encourages Jackson to keep out of it, but he is aware that Keith may be able to win the election regardless of the vote total because of his "connections" with the principal.
Jackson puts together a strong team that includes Hashemi Larijani, a tech whiz. Bankroll Victor Cho.
Megan Feldman, the goddess of science. Reporter Charlie de la Cruz. Together, they come up with a strategy that will get rid of Keith, gain Gaby's respect, and ensure that the election is conducted fairly.
If they succeed, it will go down in history as the biggest fraud ever pulled on the school, deserving of the moniker The Great Greene Heist.
The nicest part for 12-year-old Emily about coming to San Francisco is that it is the hometown of the author and developer of the viral game Book Scavenger, Garrison Griswold.
Upon her arrival, however, Emily discovers that Griswold has been attacked and is currently in a coma, and nobody is aware of the incredible new game he was ready to release.
Then Emily and her new buddy James find a strange book that they think is written by Griswold himself and could be the lone instance of his enigmatic new game.
Emily and James are working against the clock to piece together the mystery at the centre of Griswold's new game before the people who assaulted Griswold turn on them as well.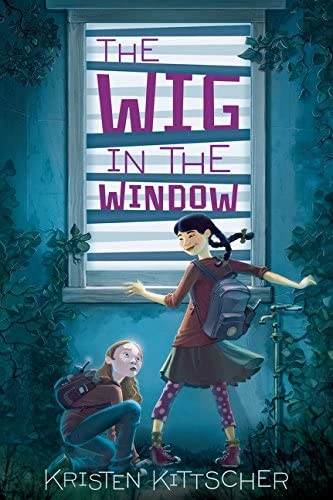 Sophie Young and Grace Yang, best friends in the seventh school, have turned spying on their neighbours into a pastime.
They come into a horrifying, gruesome incident at the residence of their strange middle grade school counsellor Dr Charlotte Agford during one of their late-night stakeouts (also known as Dr Awkward).
They believe they do, at least. In actuality, Dr Agford was only preparing her well-known pickled beets.
But Sophie and Grace start to believe that Dr Agford is concealing something when she starts acting even stranger than normal. They are eager to find out what it is.
The girls soon find themselves cracking codes, being pursued by an odd blue automobile, and pursuing individuals with unibrows and Texas accents.
But as the burden of their inquiry mounts, Sophie and Grace begin to falter. Can their friendship survive the case's resolution?
The Van Gogh Deception by Deron R. Hicks
This gripping middle-grade mystery novel combines Jason Bourne and Dan Brown.
A high-stakes race to solve the biggest mystery of them all the identity of the little boy begins when he is found in the National Gallery in Washington, DC, with no memory of who he is.
The child must put together his fragmented history as the stakes keep going up and use his limited knowledge to foil one of the biggest art forgeries ever attempted.
Through the use of QR codes weaved throughout the book, this magnificent museum mystery allows readers to see famous paintings digitally.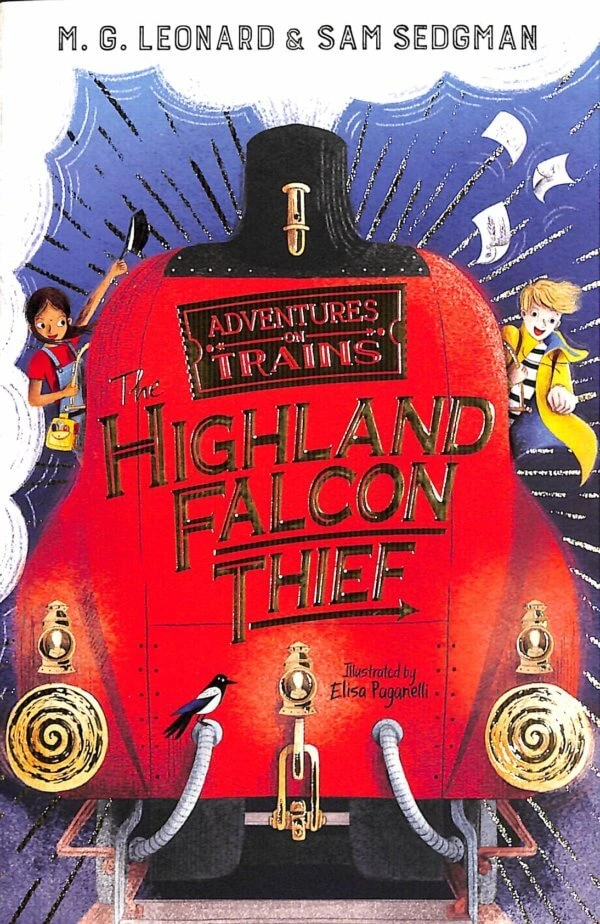 Harrison Hal Beck, age 11, anticipates a tedious trip spent away from video games and kids his age when he is made to go with his travel-writing uncle on the final leg of a royal train.
But then Hal notices a female who shouldn't be travelling on board, and he rapidly befriends Lenny, the stowaway.
The situation becomes even more intriguing as soon as the royal prince and princess embark on the final part of the trip since the princess's diamond necklace is shortly taken and replaced with a fake.
The only one under suspicion is Lenny, who is not meant to be there.
Hal must use his strong eye for detail and his sketching abilities to identify the true jewel thief, exonerate his pal, and deliver the diamond necklace before The Highland Falcon makes its final stop.
Walls Within Walls by Maureen Sherry, Adam Stower
The Smithfork children discover they despise their new life when their father, a creator of video games, becomes wealthy.
They transfer to a posh apartment on Fifth Avenue in Manhattan from their friendly Brooklyn neighbourhood.
They don't have any friends, their parents have been replaced with a babysitter, and the upcoming school year seems dreadful.
Then, one day, Patrick, CJ, and Brid learn an amazing secret about their apartment.
The apartment's former owner, the late multimillionaire Mr Post, transformed it into a massive puzzle long ago, complete with a strange book and concealed panels, a jigsaw that, with any luck, bravery, and intelligence, will lead to the discovery of the Post family treasure.
They rush across the current New York City as they try to solve the mystery, learning some long-kept historical mysteries along the way.
The success of the Founder's Day Festival is the only thing a tiny town like Deer Creek has going for it in terms of survival.
The festival's centrepiece, a time capsule said to contain the town's riches, has vanished, though.
Randi Rhodes, 12, and her closest buddy D.C. are ninjas who take their inspiration from Bruce Lee and work as neighbourhood detectives trying to crack the case.
Even if it means going to a haunted cabin and dealing with the nasty Angus McCarthy, the main suspect.
To discover the prize, they have three days. Their entire town's future is on the line! Will these young people be able to turn the tide?
Clara is shocked to learn that her strict grandmother has upped and moved to Florida, leaving Clara and her mother on for the first time on their own.
This means that her mother can finally "follow her bliss," which entails relocating to a small Kensington Market apartment, working at a herbal remedy store, and attempting to cultivate her purported mystical abilities.
Clara tries to make the best of a bad situation by becoming a member of the newspaper staff at her new middle school, where she can hone her investigative reporting abilities and produce the hard-news stories her grandmother valued.
However, the editor confines her to dull news articles and, worse, horoscopes.
And to make matters worse, her prophecies come true, and before long, Clara Voyant, the gifted fortune teller, is the talk of the school.
Clara is shocked, insisting that, as her grandma has always told her, horoscopes and clairvoyance aren't genuine.
However, when a mystery at her school comes to light, she is put in an unusual position and given the chance to demonstrate her abilities as an investigative journalist—aided by her own supernatural abilities.
Tessa Woodward isn't exactly pleased to leave her home in warm Florida and relocate to chilly, gloomy Chicago.
But as strange things begin to occur in her new home, homesickness becomes a frigid terror.
Things like dim lights, enigmatic images that suddenly arise, and a crackling sound she can feel in her bones.
Tessa recognizes that someone or something is attempting to get her attention when the doll that belongs to her young brother starts sobbing in actual tears.
And it has to do with a secret that has been a mystery for more than a century.
Tessa begins solving the riddle of what occurred at the home on Shady Street with the assistance of three new friends, and more importantly, what it has to do with her.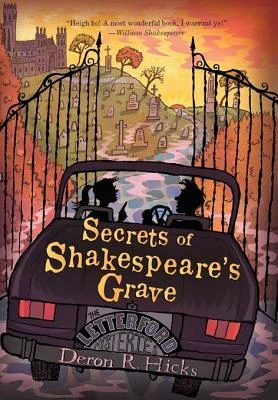 Colophon Letterford, a 12-year-old, is dealing with a complicated mystery.
Will she figure out before it's too late the connection between Shakespeare's grave and the literary tradition of her family?
A fascinating unique adventure is created by antique paintings, hidden tunnels, sealed mausoleums, a 400-year-old treasure, and a cast of eccentric (and occasionally ignoble) individuals.
From Stratford-Upon-Avon to Central Park, readers will enjoy a fast-paced trip through literary time and place in authentic settings.
Myla and Peter, two 12-year-old neighbours who live along the railway tracks north of New York City, look for a connection between Myla's necklace and the disappearance of Peter's brother Randall.
Myla and Peter run across a gang of gangsters who are wanting the same thing Randall is, and they are thrust into a world of parkour, graffiti, and diamond smuggling.
Will Myla and Peter be able to track down Randall before it's too late and their common family secrets threaten to end them all?
Finding Mighty is a mystery that examines the nature of art and the strong ties of family. It draws inspiration from urban art styles and local history.
The Incorrigible Children of Ashton Place by Maryrose Wood
The Incorrigibles, who were discovered running amok in Ashton Place's forest, are not your typical kids.
Cassiopeia, who is probably four or five years old, has a bark that is usually worse than her bite, and Beowulf, who is somewhere in the middle and is frighteningly good at chasing squirrels.
Alexander, who is probably ten or thereabouts, keeps his siblings in line with gentle nips.
Fortunately, Miss Penelope Lumley is not your typical governess.
Penelope, who is just fifteen and a recent graduate of Swanburne Academy for Poor Bright Females, welcomes the challenge of her new role.
She is anxious to teach the kids Latin verbs and how to use globes, but first, she must help them get over their canine instincts.
But there are many unsolved mysteries at Ashton Place, like who these three untamed animals are and how they came to reside in the immense woodlands of the estate.
Why does the coachman, Old Timothy, hide in plain sight? In time for Lady Constance's holiday party, will Penelope be able to impart etiquette and conversational skills to the Incorrigibles?
This novel will keep you wondering at every turn with its gripping adventure and ghost story.
The Raine family's new home is said to be haunted, and Harper has a bad feeling about it from the minute she enters.
When Harper's younger brother, Michael, begins acting suspiciously, she begins to doubt if she actually believes those allegations.
Harper experiences déjà vu in the environment, but she is unable to recall why.
Will she be able to piece together the memories she's suppressing in time to explain her brother's actions and the peculiar and scary emotions she experiences in this home?
The girls of St. Etheldreda's school strive to cover up the death of their headmistress in this hilarious comedy despite the fact that there is a killer on the loose.
The St. Etheldreda's School for Girls pupils are faced with a difficult situation. At Sunday supper, their obnoxious headmistress Mrs Plackett and her snarky brother Mr Godding were inconveniently poisoned.
Now the school will most likely be shuttered and the girls will be sent home unless these seven extremely nice young women can conceal the killings and persuade their neighbours that nothing is amiss.
The Scandalous Sisterhood of Prickwillow Place by Julie Berry is a clever, humorous Victorian frolic chock full of absurd narrative twists, misplaced identities, and eerie occurrences.
Tucker feels left behind. Her father has boarded a train and is sending her away to spend the summer with an old acquaintance while he works a railroad job.
Abilene climbs off the train at Manifest, Kansas with just a few items and her list of universals in order to find out more about the boy her father used to be.
Abilene is unhappy to learn that Manifest is merely a dried-up, worn-out old town after hearing legends about it.
But when she comes into a secret cigar box filled with keepsakes, including some ancient letters that make reference to a spy known as the Rattler, her sadness rapidly transforms into excitement.
Even though they are instructed to "Leave Well Enough Alone," these enigmatic messages set Abilene and her new companions Lettie and Ruthanne on a genuine spy hunt.
When Abilene decides to travel down the enigmatic Path to Perdition to settle a debt with the solitary Miss Sadie, a diviner who only reveals tales from the past, she disregards all warnings.
It appears that Manifest's past is rife with eccentric and shady characters—as well as long-kept secrets.
Abilene becomes more determined to find out exactly what part her father played in that past the more she hears.
Additionally, as each of Manifest's secrets is revealed, Abilene starts to incorporate her own tale into the history of the community.
Katherine Bateson, a 12-year-old, thinks that everything has a logical explanation.
But even she finds it difficult to understand what is happening at Rookskill Castle, the drafty old Scottish castle that has been converted into a school and where she and her brothers have been taken in order to escape the London Blitz.
The mechanical shrieks heard at night are for what.
Why do the walls of the castle appear to have a will of their own? And who are the mute youngsters that appear to prowl the grounds of Rookskill?
Lady Eleanor, the castle's ruling lady, is allegedly hiding a Nazi spy, according to Kat.
But as one by one of her friends starts to disappear, Kat must confront the reality of what Lady Eleanor really is and what the castle really houses before it's too late.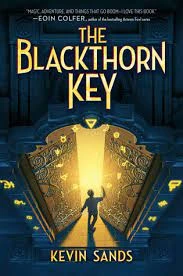 Christopher Rowe was content up until he received that cryptic warning; as Master Benedict Blackthorn's student, he was learning how to crack codes and solve riddles while also producing potent drugs, potions, and weapons—possibly with the help of a few explosions.
But when a mystery cult targets London's apothecaries, the murder trail heads straight for Blackthorn's store.
As time is running out, Christopher must utilize every talent he has acquired to unlock a horrific secret that has the potential to destroy the planet.
Serafina and the Black Cloak by Robert Beatty
Serafina has never had a cause to defy her father and leave the Biltmore estate's boundaries.
Although she must take care to never be seen, there is plenty to discover in her opulent abode.
Since Serafina can remember, she and her father, the estate's maintenance guy, have lived in secret in the basement without the knowledge of the wealthy people upstairs.
However, as kids at the estate begin to vanish, only Serafina knows who the killer is: a dreadful figure in a black cloak who prowls the halls of Biltmore at night.
Serafina risks everything after making her own terrifying escape by working with Braeden Vanderbilt, the young nephew of the Biltmore's proprietors.
Before the children disappear one by one, Braeden and Serafina must discover the Man in the Black Cloak's actual identity.
The woodland Serafina has been raised to fear is where her hunt takes her.
There, she unearths a mystical lineage that has been lost yet is connected to her own identity.
Serafina needs to find the solutions to her past riddle in order to save the Biltmore children.
Hugo is an orphan who works as a clock keeper and a robber.
He lives behind the confines of a popular Paris railway station, where he must keep his identity a secret to get by.
Hugo's covert existence and his most valuable secret are jeopardized, though, when his world unexpectedly intersects with an odd, bookish girl and a spiteful old man who works a toy kiosk in the station.
This complex, touching, and enthralling mystery is built around a cryptic picture, a priceless notebook, a stolen key, a mechanical man, and a message from Hugo's deceased father.
Lockwood & Co. hasn't made much progress in the six months after Anthony, Lucy, and George made it through a night in the most haunted mansion in England.
The Fittes agents led by Quill Kipps frequently swoop in on Lockwood's inquiries.
Finally, in a fit of rage, Anthony issues a challenge to his foe: the losing agency will have to publish an admission of loss in the Times newspaper the next time the two agencies compete for a project.
Things start to get better when Lockwood & Co. is hired by a new customer, Mr Saunders, to be present at the excavation of Edmund Bickerstaff, a Victorian physician who allegedly attempted to speak with the dead.
For Saunders to avoid any supernatural hiccups, the casket must be sealed with silver.
Lockwood scolds George for making too many casual errors in Portland Row, where he lives. Urgent murmurs from the skull in the spirit jar draw Lucy's attention.
The crew is then called to DEPRAC's main office. To Lockwood's chagrin, Kipps is also present.
An odd glass object buried with Bickerstaff's corpse has gone, and the coffin has been searched.
Inspector Barnes is looking for the artefact because he thinks it's very hazardous.
In 1951, 12-year-old Pete Collison is an average youngster who enjoys detective fiction and radio crime plays.
Pete becomes embroiled in a real-life mystery when an FBI agent accuses Pete's father of being a Communist and shows up at Pete's house. Could his family actually include Communists?
Books for 8th Graders in Middle School
Fade Out by Nova Ren Suma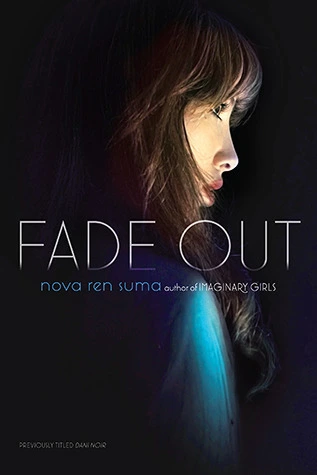 Dani Callanzano has been forgotten by everyone she knows this summer.
Her mom is obsessed with being heartbroken, her dad recently moved out, and her best friend just left. In essence, it is the end of the world.
The Little Art, her preferred neighbourhood arthouse cinema, is at least available to her.
Dani adores all the vintage noir thrillers in black and white with the helpless damsels and the low camera angles.
Jackson, the projector reel operator, is also quite cute, kind, and hilarious, which doesn't hurt.
He is the boyfriend of Dani's friend, and they are entirely, completely wonderful together, so of course, he is off-limits.
But one day, Dani learns a devastating Jackson-related truth that is too horrible for her to maintain.
She finds herself embroiled in a love triangle that has more drama than any noir movie she has ever watched.
According to Fiona, her basement has a doorway to a mythical realm where a being known as the Riverman is robbing youngsters of their souls.
Then Fiona's soul could follow. Alistair worries Fiona could be insane if she genuinely believes what she is saying. However, if it's true, her life may be in danger.
Marigold "Goldie" Vance, 16, lives at a Florida resort with her father, who runs it and has aspirations of one day working as the establishment's private investigator.
In exchange for Goldie's assistance in cracking the case using her wits, irrational abilities, and contacts with the hotel workers and other people in the community, Walter, the present investigator, promises to tutor her.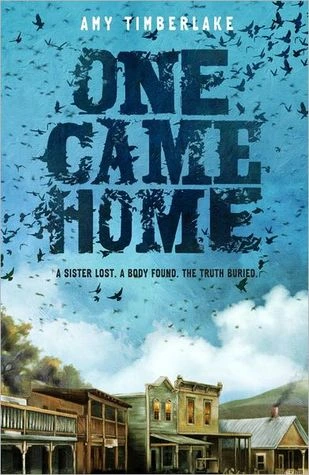 Georgie Burkhardt is well-known in the Wisconsin hamlet of Placid in 1871 for two traits: her incredible rifle aim and her propensity for being frank with people.
However, after Georgie says something inappropriate, her elder sister Agatha departs, following a group of "pigeons" who are following the passenger pigeon migration.
Everyone fears the worst when the sheriff arrives back in town with an unidentified body that is dressed in Agatha's blue-green ball gown, everyone but Georgie.
Georgie embarks on a search for her sister because she doesn't want to accept the truths that have been laid out (and coffined) in front of her.
To bring Agatha home, she will pursue every single lead and scrap of evidence.
Young orphan (and thief) Mary Quinn is shocked to be granted a unique education, instruction in proper behaviour, and an odd profession after being saved from the gallows in 1850s London.
Mary, who is seventeen, is going to put her training in an all-female investigative team called The Agency undercover as Miss Scrimshaw's Academy for Girls.
She must break into a wealthy merchant's house under the pretence of a lady's friend in order to find his missing cargo ships.
However, there are many harmful lies being spread throughout the home, and nobody can be trusted.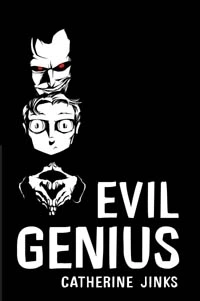 Cadel Piggott is an intellectual genius who is fascinated by all types of systems.
He started unlawful computer hacking at the age of seven.
He is currently fourteen years old and pursuing a degree in World Domination at the school Dr Phineas Darkkon established, where he is taking courses on embezzlement, forgeries, and infiltration.
Although Cadel appears to be older than his years, he is really just a lonely youngster.
He starts to doubt the ethical relevance of his studies as he falls for the intriguing and gifted Kay-Lee.
Is it nevertheless too late to thwart Dr Darkkon's wicked scheme?
Who do you call if your relative disappears in a questionable situation?
One-eyed, half-feral, half-crazed former governor dubbed Skink is the only person qualified for the position.
Unfazed by lightning storms, lethal snakes, flying objects, and enormous gators, Skink accompanies 14-year-old Richard on a frantic pursuit throughout Florida.
One thing is certain: in the Florida swamp, justice is best served wild.
Cousin Malley might be in a million different locations, and a million bad things could have happened to her.
The House of Dies Drear by Virginia Hamilton
Thirteen-year-old Thomas Small and his family experience unusual noises soon after relocating to an eerie old house.
When Thomas unearths a secret corridor that could have been a part of the Underground Railroad, the family understands the house has a past as well.
Thomas must go into hidden passageways and the memories of lives lived centuries ago that reveal the House of Dies Drear's complex history if he is to learn everything there is to know about it.
Ocdaniel by Wesley King
The Erie Hills Elephants' backup punter is Daniel. Consequently, he is the water boy in actuality.
He spends football practice carefully positioning water glasses in the hopes that no one will notice.
Actually, he spends most of his time hoping that no one would notice his peculiar behaviours, or Zaps, which include not writing the number four or repeatedly turning on and off lights.
He is afraid that his best buddy Max and Raya, the most attractive student, would find out that he is nuts.
When Psycho Sara, a mean-spirited moniker for another girl at school, spots him for the first time, his life starts to get crazier.
She doesn't simply look at him; she appears to look right through him.
Insignificant Events in the Life of a Cactus by Dusti Bowling
Aven Green enjoys telling people that she was born without arms, despite her fondness for stories about losing them in wildfires or alligator wrestling matches.
And when her parents accept a position managing Stagecoach Pass, a dilapidated western theme park in Arizona, Aven goes with them across the nation knowing she'll have to respond to the query repeatedly.
When she unites with Connor, a student who also feels alienated due to his own disability, and they learn of a chamber at Stagecoach Pass that contains more mysteries than Aven could have ever imagined, her new life takes an unexpected turn.
Solving a mystery, assisting a buddy, and confronting your deepest fears are difficult tasks. Aven will soon learn that she is capable of doing anything, even without arms.
The Mystery of Drear House by Virginia Hamilton
The enormous wealth concealed in Mr Pluto's cave, previously a stop on the Underground Railroad, has been kept a secret by Thomas Small and Pesty Darrow, his best friend.
Pesty must also keep the riches hidden from her relatives, who are interested in having them for themselves.
The subterranean pathways also include a ton of other mysteries, like obscure rooms, myths about the Native Americans, and spooky spirits.
Thomas is starting to suspect that Pesty may also be hiding something from him.
How can they possibly keep the riches safe if they can't even trust one another?
The Riverman by Aaron Starmer
Everyone believes in the young man named Alistair Cleary.
Fiona Loomis is not your normal next-door neighbour gal.
Alistair hasn't really given her a thought since they were little till she knocks on his door and offers to have him write her biography.
What starts off as an unusual vanity project develops into a terrifying look inside the psyche of a possibly damaged teenager.
According to Fiona, her basement has a doorway to a mythical realm where a being known as the Riverman is robbing youngsters of their souls.
Then Fiona's soul could follow. Alistair worries Fiona could be insane if she genuinely believes what she is saying. However, if it's true, her life may be in danger.
I hope this article was useful. For a list of more intriguing novels, visit this website.