12 Of The Best Korean Light Novels You Can Read Right Now
We've just discovered some real treasures in translations of Korean literature. In this instance, light novels and manhwas are included. Korean Light novels are brief books with a rapid pace. We've gone into more detail about them, but just to review, they are.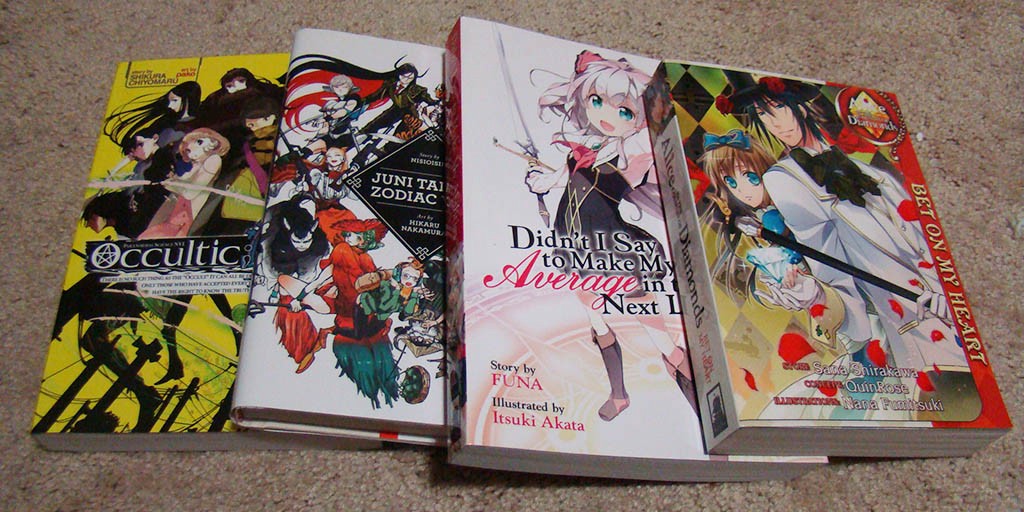 They resemble manga (also known as manhwa), except they focus on words rather than illustrations. There is usually not much length in the chapters (or volumes) themselves. However, if they continue for a long time (like Legend of Legends, which has more than 500 chapters), they accumulate a significant number of installments.
Nevertheless, it can be challenging to find Korean light novels. Only a small portion of them are printed, and most are web novels. All of which is great and all, and I love web novels, but most of them aren't entirely or accurately translated. There are a few websites, such as Woopread, Web novel, and Word excerpt, where you can read them both legally and for free. You just need to go a little further to find Korean light novels.
Let's move on to other suggestions now that has been cleared up. However, if a print edition exists, it will be linked before the web version for each one. Furthermore, this list is by no means exhaustive because there are many other Korean light novels available. However, I'm hoping that this selection of both older and more recent Korean light novels can get you started on your trip through unfamiliar worlds.
Here are some of the best light novels written by Korean authors.
Classic Korean Light Novels
One of the Korean light novels I found with the most mentions was Solo Leveling. To begin with, it's one of the few that I could find in print (you can also read it online).
In this fantastical tale, gateways link the realms of monsters and humans. Sung Jin-woo, a very inexperienced hunter who defends others, serves as the main character (MC).
When he awakens after dying while on a quest, he has the special ability to level up his skills. which prompts him to go out on a mission to become the best hunter on the entire globe.
The tale of a man who is trapped inside the video game "Dungeon Attack" is told in Dungeon Defense. He appears in the game as one of the minor demon lords who fight against the good guys.
The MC must play the game to survive, but because his character is physically "weaker," he must rely on his cunning. In Korean light novels, the theme of getting trapped inside a game is one of the most prevalent, and this is one of the most well-known examples of the kind!
This popular light novel is also based on a video game. Additionally, The Legendary Moonlight Sculptor is the oldest entry on this list; it debuted in 2007!
A well-known MMORPG (massively multiplayer online role-playing games) player who sells his avatar is the subject of the narrative. just to have a loan shark take all of your money.
So, in order to earn money and provide for his family, he chooses to check out another MMORPG. But he ends up being a sculptor rather than an explorer or a combatant. In either case, he's committed to rising to the top once more.
One of the most unique and entertaining Korean light novels on this list, Top Management has been around for roughly five years. It centers on a celebrity manager who occasionally experiences premonitions of the future.
There is a small amount of magical realism, but the show business industry is where the actual action takes place. Although it has been on break for some time, you can read all 218 of the translated chapters that have already been released.
Another classic light novel is Legend of Legends, which has been published for some time. You can read all 599 chapters right away because it has already been finished.
The plot alternates between the real world, where narcolepsy strikes people every week, and a virtual world where beings from several dimensions engage in combat in an arena.
One of the characters who can enter the arena is the protagonist, but he is a low-level servant rather than a hero. However, he will overcome all obstacles to become a Legend.
This short story is also finished. The Abyss is a different dimension where fantasy, science fiction, and action adventure drama takes place. This realm was made by a ruthless god who throws entire civilizations into the Abyss where they must struggle to survive.
A group of human survivors discovers the Space-Time Crystal here. They, therefore, send one of their own back to start again and escape their fate.
Reincarnator has a little bit of everything because it is based on a time-traveling premise. Dragons and demons are present, but so are romance and humor!
New Korean Light Novels
These are newer novels, all published after 2017, but still quite loved among Korean light novel fans!
The new Korean light book with the most omniscient reader s viewpoint maybe this one. For its distinct worldbuilding and characters, which are universally adored and highly regarded.
The project is already finished, and it even turned into a webtoon! Given that it belongs to a genre that concentrates on characters who are readers, it has a greater meta-aspect.
Dokja, a voracious reader, is shown to be in the midst of his preferred end-of-the-world web novel in it. Due to his familiarity with the story's outline, he is aware of how to survive, but there is no assurance that he will really succeed.
One of the few light novels you may obtain in print is this one, which is much more recent. Korean light novels, especially the more recent ones, frequently fall under the mixed fantasy world and romance genre.
In reality, the "villainess" sub-genre, to which this narrative belongs, is one of the most popular. I'm Only a Stepmother… is a sort of Snow White retelling in which the lead character is reborn as the evil stepmother.
She had previously attempted to poison Snow White before doing that. Abigail, the stepmother, makes an effort to win back Blanche (Snow White) and the trust of her family.
Aside from those concerning writers, there are light novels about readers as well. Contrary to the more typical action-packed Korean light novels, The Great Storyteller is a different kind of story.
Instead of being adventurous and quick, it is slower and more thoughtful. The plot revolves around a writer who had the world's best-selling novel at the age of just 30.
Unfortunately, his fame is short-lived, and he never produces another book. He does, however, have another chance to do it right one day.
Another well-known fantasy romance with villains is I Don't Want to Marry! Even today, it's regarded as a top Korean light novel! It's very new, and this year saw the release of the traditionally published edition.
The first few chapters are also available to read for free online. Jubelian is granted the option to go back in time and alter her fate when she is left to die.
The second time around, she starts acting differently, but her father is still seeking her next husband. He might even be a Crown Prince with a reputation for being a terrible person.
The magical realism used in this story is a common trope in Korean light novels. The main character (MC) learns how to explore the past and discover the histories of various artifacts in it.
He hopes to use it to elevate himself to the position of the world's top inspector. Compared to The Great Storyteller, it is gentler. The numerous names and descriptions of various works of art that are interspersed throughout the novel will appeal to art lovers.
Time travel is a popular theme in Korean light novels, as can be shown. This one is enjoyable because it is historical fiction and takes place during the well-known Joseon era (as in the last dynasty of Korea).
It is similar to Outlander in that it centers on a fantastic, contemporary doctor who, one day, touches a painting that transports him to the Joseon era. He'll be a brilliant doctor in the past too with the help of a very useful medical bag and a little ingenuity!
What is The Origin of Korean Novels?
Korean novels have their roots in literary literature. It was not treated properly in the Joseon Dynasty because it spent too much time studying or taking care of the family, which is now traditional literature with a strong theological foundation. The trend remained strong up to this point because many novels dealt with intriguing material rather than taking the real novel substance seriously.
Until recently, it was thought of as a concept for books about martial arts, light novels, and fantasy books that are read mindlessly. Numerous novels from the late Joseon Dynasty are thought to have been authored by unknown authors due to this view.
However, there was a severe lack of literacy at the time, making it particularly difficult for the ranks and divisions to employ Chinese writing effectively. The rank of the four gods is obviously the cornerstone of the narrative because it is inseparable from the characters and originated from Chinese fiction.
---
As you can see, time travel is a popular theme in Korean light novels. This one is enjoyable because it is historical fiction and brings you to the well-known Joseon period (as in the last dynasty of Korea).
Check out our list of the top night reading lamps if you're through with these and looking for more quick readings that are also enjoyable. Additionally, we offer suggestions for general manga readers as well as a ranking of the top light novels and comics for 2022.