14 Fascinating Books Like Dune
Would you like to read books like Dune? If you haven't read Dune, one of the greatest novels in science fiction, you've come to the right place.
Dune, an expansive work of science fiction written by Frank Herbert, was first published in 1965 but has recently had a major resurgence thanks to a 2021 film version.
Due to a brand-new, highly touted Oscar-winning film version starring Rebecca Ferguson and Timothée Chalamet, the 1965 science fiction classic Dune is recapturing the attention of new readers.
Hugo and Nebula Award-winning and still captivating today, the novel was prescient in its emphasis on climate and the environment, ambitious in its reach, and philosophically grounded.
A new HBO Max series called "Dune: The Sisterhood" is in the work, and Denis Villeneuve is now working on two feature films, the first of which will arrive later this year.
Everyone wants that Dune vibe, especially with all the hoopla around upcoming adaptations featuring stellar performances like Dave Bautista, Oscar Isaac, and Zendaya.
We have 15 outstanding books for your reading. Here is a selection of top science fiction books like Dune that will satisfy your appetite for spices.
Top Books Like Dune to Consider
Two generations after American cities were destroyed, the population dispersed into small settlements.
Cities and scientific research are illegal according to the law. There are many tales about a hidden location called "Bartorstown," where science can flourish without intervention or hostility.
The Long Tomorrow, written in 1955, tells the tale of two boys in a post-apocalyptic world where technology and civilization are feared and suppressed.
It can be challenging to identify works like Dune that truly precede Herbert's novel, but they do exist.
However, they want something more, something better than the forced agrarian lifestyle.
Though not in the same way as Dune, Roger Zelazny's book incorporates mythology and science fiction.
In contrast to Herbert's work, which invents its own mythology to tell the tale of Paul Atreides' apotheosis, the Lord of Light incorporates Buddhist and Hindu ideas into a riotous intergalactic adventure.
Mahasamatman, formerly known as Siddhartha, is rising up to challenge the Hindu pantheon, which rules over the post-Earth colonies.
Similar to Dune, Isaac Asimov's novel trilogy explores the operations of an interstellar empire. Asimov, however, depicts the demise of an old society in contrast to Dune.
In order to find a new empire, the protagonists throughout the novel series take steps to preserve the culture and knowledge of the old civilization.
The History of the Decline and Fall of the Roman Empire, among other well-known publications of the era, is thought to have served as Isaac Asimov's primary source of inspiration.
Many devoted fans regard the Foundation trilogy, which was first published in the 1950s, as a masterpiece of science fiction.
These three works should be on your to-read list if you're seeking literature similar to Dune.
The Left Hand of Darkness, widely regarded as one of the first and best works of female science fiction, follows a Terran called Genly Ai as she attempts to convince the planet Gethen to join a massive galactic confederation.
As Genly Ai learns about an ambisexual tribe whose many cultures all conflict with the confederacy's, there are cultural confrontations that result.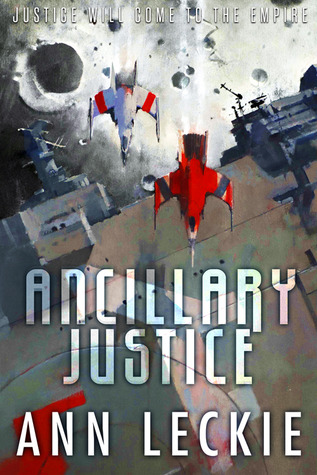 Ancillary Justice is a space opera that takes place in a vast galactic empire and chronicles the tale of an AI living in a human body after her spacecraft was sunk.
The secret in Leckie's novel slowly comes to light thanks to political scheming, philosophical debates about artificial intelligence, and a complex narrative with a significant conclusion.
Jaran by Kate Elliott
Like Dune, the first book in Kate Elliott's The Jaran series centers on a protagonist who finds himself in the thick of interplanetary politics, conflict, and intrigue.
Tess is related to the previous rebel chief who led Earth's fight against an alien invasion, but after his defeat, he was handed a dukedom.
Tess finds herself in a precarious position where she must choose between maintaining the status quo and progressing or dying out and surviving.
The book that introduced N.K. Jemisin's The Fifth Season is a masterpiece and the first trilogy to win all three Hugo awards for best book.
She also made history by being the first woman of color to win the award for the best novel.
Jemisin's book spans from a very intimate family tale to global, apocalyptic action, all taking place in a world trapped in a cycle of tragedy where magic users are imprisoned.
Political and magical power are closely related, and there is a lot more going on beneath the surface than is generally known.
The Stars are Legion by Kameron Hurley is set on the fringe of the Legion.
The central protagonists of Legion are aboard an imploding cluster of planet ships near the edge of the book's universe.
Zen, a young woman seeking to commandeer a world ship and escape the universe, is the main character of Hurley's book. Like Paul from Dune, Zen seems to possess the key.
You will see Zen waging battle with a bunch of misfits throughout the entire book.
The Stars are Legion author Kameron Hurley has received multiple prizes for previous works, although The Stars are Legion has not.
Hugo Awards, Kitschy Awards, and the Sydney J. Bounds Award for Best Newcomer are among these honors.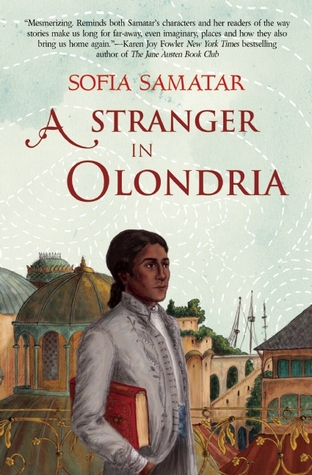 In A Stranger in Olondria, Jevick, the main character, believes he has the ideal existence until his father passes away and the spirit of an uneducated girl torments him.
When Jevick asks a priest to help him get rid of the haunting, he ends up in the middle of a conflict between two cults and is on the verge of war.
He soon finds himself in the center of a growing struggle, in addition to trying to release the girl from her phantom life.
The Royal Society of Unnatural Philosophers is in charge of maintaining magic, but the most recent appointment to the position of Sorcerer Royal has meant disaster, virtually depleting England's magic reserves.
But given that he is the series' protagonist, perhaps it's not really his fault after all.
He embarks on an expedition, meets a woman (of all things) who possesses enormous magical power, and leads the two of them down a road that will challenge everything he believes to be true about magic.
The Shadow of the Torturer is the first installment of one of my personal all-time favorite series and my favorite of these works, is similar to Dune.
It centers on Severian, a member of the guild of torturers who was banished for showing compassion to one of the condemned.
Similar to the story of young Paul Atreides in Dune, his banishment sends him on a course of political scheming and sorrowful adventure.
This is the first novel that served as the inspiration for the television series The Expanse.
Corey establishes the setting in the series's first book: after humanity inhabited the solar system, fighting nations gave way to warring planets and colonies.
The two mysteries in this book are a mystery attack on an ice mining ship and a private investigator seeking a missing girl.
The two mysteries are headed toward one another, and the suspense only heightens.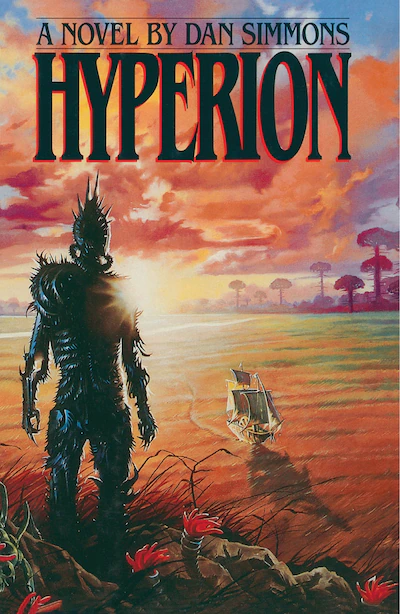 Dan Simmons plays Canterbury Tales-style in Hyperion. In a distant future, six pilgrims are traveling to an Ouster planet (one not connected to others by a portal).
Each person describes how they came to be picked for the tour as they go along.
In six stories, Simmons creates a picture of this world, with its alien and familiar faiths, wars, interpersonal conflicts, political instability, artificial intelligence, and the towering Shrike that awaits travelers at the end of their journey.
Dawn by Octavia E. Butler
When Lilith awakens on an extraterrestrial spacecraft in Dawn, she eventually realizes that she has been unconscious for 250 years.
There have been 250 years since the destruction of Earth by nuclear war. In Butler's novel, we discover how useless and foolish humans are as a species through the eyes of aliens in a classic science fiction story.
The three-gender Oankali have mingled genetically with various civilizations in order to live, and they are anything but xenophobic.
However, not everyone wants Lilith to be the mother of the first Oankali/human kid.
We appreciate you taking the time to read this book review. We like recommending books for you to read next and assisting you in finding the ideal book for you. Visit our website to find more thrilling novels.