An Imitation of Imperfection: A History of Deckle Edges
Given the recent anxiety over ebooks, one may assume that printed books are in danger of being extinct.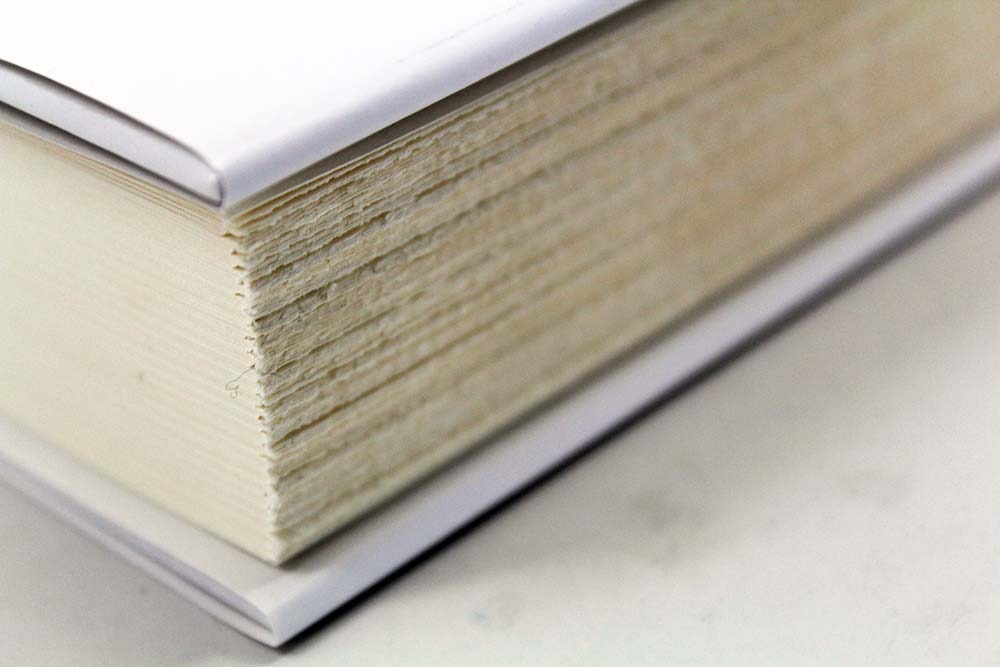 There is a camp in this discussion that believes that as the ebook market develops and related technologies become commonplace, physical books will become somewhat of a rarity.
Deckled edges, also known as feathered edges, are rough edge and erratically cut internal paper edges of a book. Deckled edges used to be a byproduct of binding and could only be removed for a steep cost.
Due to advances in binding technology, it is now simple to produce the appearance of smooth edges, making deckle-edged books a rarity. However, if you still want to give your project a retro vibe, this can be a terrific method to do so.
Your book can stand out next to contemporary books by having a distinctive, custom look and feel thanks to deckled paper.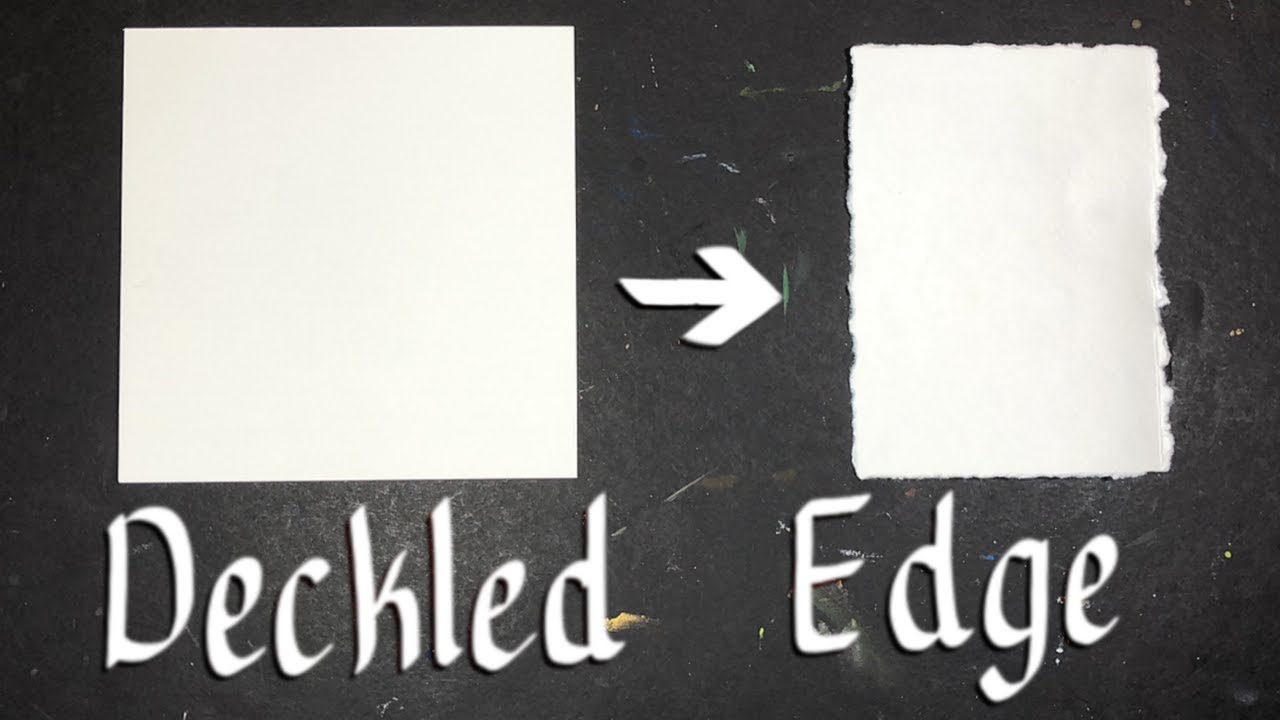 While the majority of the books on your shelf with uneven edges are artificial replicas of real deckle edges, these edges are a natural outcome of the hand-making paper.
Why do contemporary printers mimic a flaw in earlier printing techniques? We'll briefly trip through the history of papermaking to understand how we got there.
During the Eastern Han Period, papermaking first appeared in China and later spread throughout Asia. A deckle, a frame that fits inside the papermaking mold, was added in Japan.
This method found its way to Europe by the 11th century; in fact, the original papermaking molds there were probably still constructed of bamboo at that time.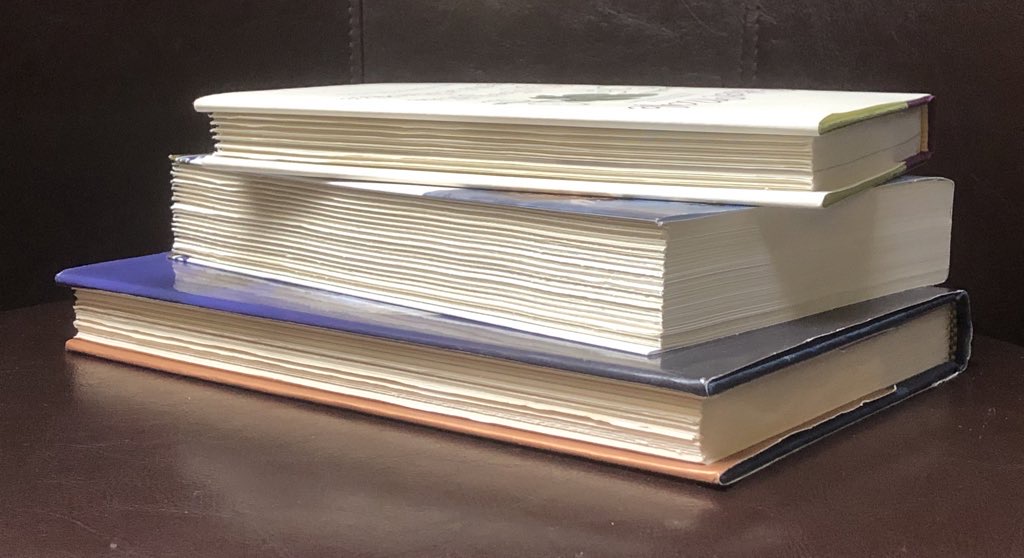 A portion of the pulp and water slurry is caught under the margins of the deckle because the deckle doesn't completely seal into the mold. The "deckle edge" is the result of this. These edges were cut off in China and Japan.
Books may feel dated and impossibly huge in a sleek, bright, far-off future, with too much physical mass and fussy pages used for the simple duty of holding a tiny quantity of data that is not searchable, copy-and-pasteable, flexible, or interactive in the manner we anticipate of our data.
In a future where our gadgets and robots are capable of doing anything, it is possible that our future selves will find this techniques to be incredibly blunt.
Nevertheless, there is and always will be beauty in books. And those who value that beauty will always exist. Even if books eventually only appeal to collectors and the odd few who fetishize them as objects, they will still have some alluring aspects. They are so many and yet so unique, like snowflakes or, at the very least, stamps.
Books still take pride in their age. Pages with a rough cut edge or deckle edge paper are common ornaments on numerous editions. Additionally, boards with canvas covers and often embossed letters and dated-looking monograms are found beneath dust jackets.
The deckle edge books has been around since the days when reading a book required a knife. These jagged edges mimic the appearance of pages that have been torn open by readers. Large sheets of paper were used for printing, which was then folded and bound into rectangles the size of the final pages.
Deckle edges were also unlikely to survive the binding procedure when it was moved over to Europe. The binder typically trims them if the paper maker doesn't clip them off. Some bookbinders have so dedicated to this that some books had hardly any margins at all.
Book collecting had become increasingly common in Europe by the 17th century. The deckle edge was once considered a flaw, but by this time, collectors were going out of their way to find them.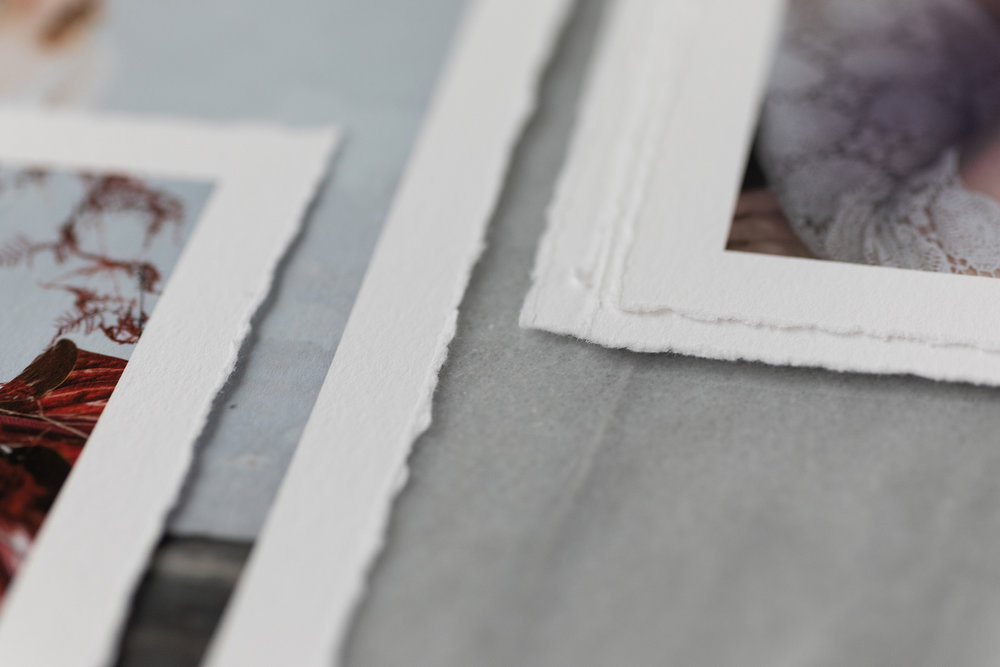 Trimmed edges are a warning sign that a book may have been rebound and may have had excessive trimming done to it. A perfect, original binding—or at the very least, a sympathetic one—had a deckle edge.
The deckle edges on paper were despised throughout the early years of printing in Europe, according to Dard Hunter in Papermaking: The History and Technique of an Ancient Craft.
Now that they have a few flaws, they are considered respectable and bring to mind private presses, limited editions, and various forms of book snobbery.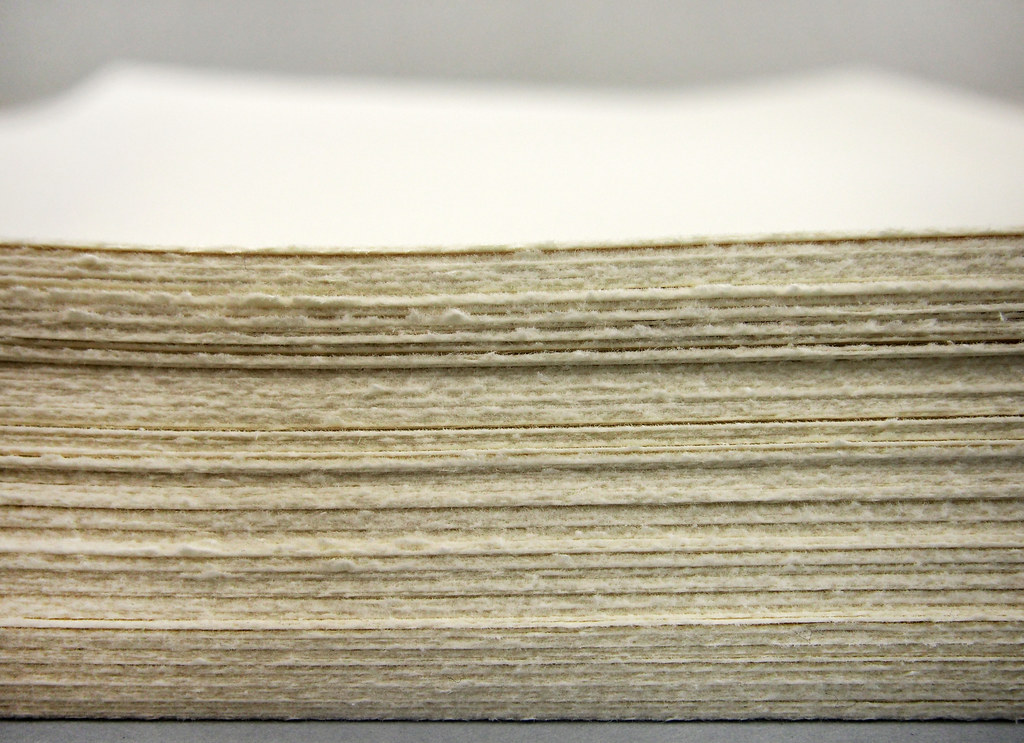 He describes fake deckle edges on machine-made paper as "a copy of a flaw" and is horrified by their emergence. Deckle edges are typically formed artificially by sandblasting, sawing, or tearing, while they were once an unattractive flaw and later a sign of the handmade (Houston).
There are still actual deckle edges. They are a distinguishing feature of handmade paper; in fact, according to Hunter, only a small group of bibliophiles could tell handmade from machine paper without the deckle edge.
It's highly recommended to browse Instagram to see some of the outstanding work being done in the field of handmade paper.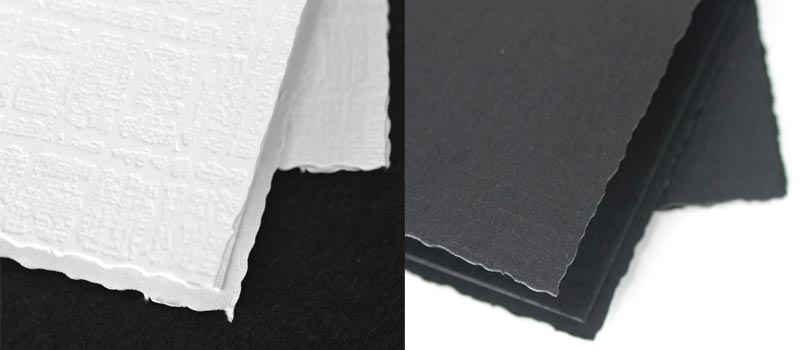 The technique of creating paper is still being done today largely in the same manner as it did thousands of years ago.
Deckle edges were produced using a sloppy manual procedure. There is no longer a necessity for ragged or feathery edges in the modern machine-made paper; it can be precise and effective.
Despite the ongoing debate over deckle edges, learning more about the development of paper has helped me to understand this unique aspect of books.