Poems For 6th Graders that is so Touching when Read
Poems For 6th Graders that is so Touching when Read.
Poems For 6th Graders – Middle school can be a difficult time to experience in life, but poetry can be an outstanding outlet. These poems, such as resolve and self-acceptance, express essential life lessons.
Poetic constructs and literary devices such as descriptive language and metaphors may also be taught using them.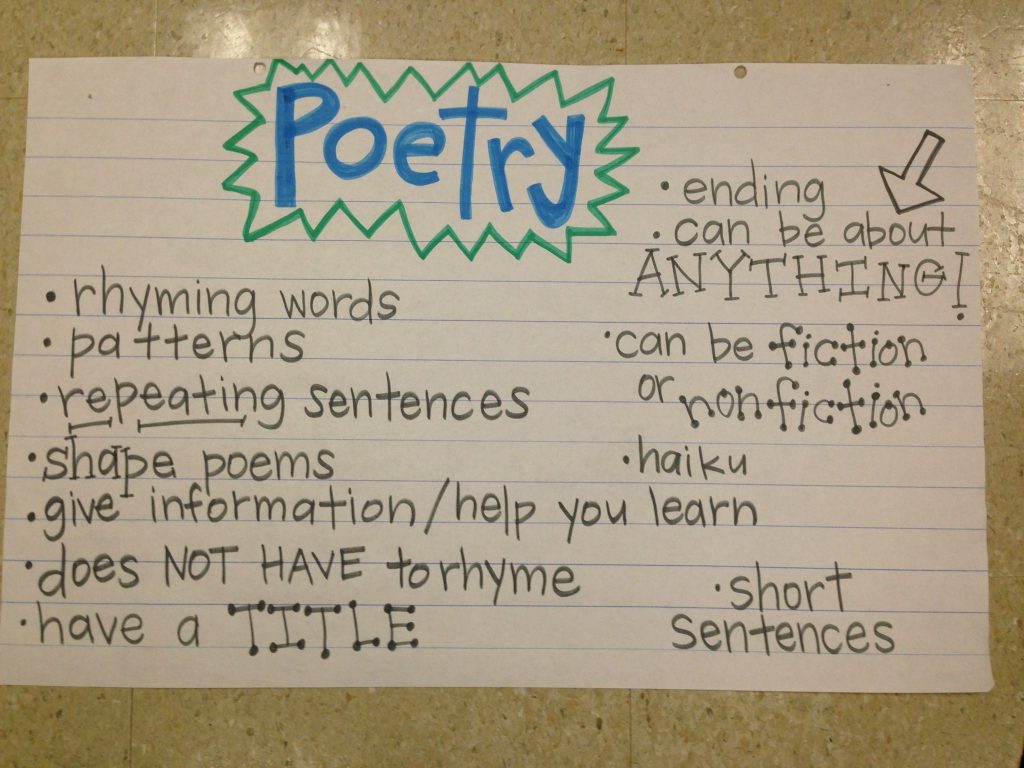 1. See It Through
When you're up against a trouble,
Meet it squarely, face to face;
Lift your chin and set your shoulders,
Plant your feet and take a brace.
When it's vain to try to dodge it,
Do the best that you can do;
You may fail, but you may conquer,
See it through!

Black may be the clouds about you
And your future may seem grim,
But don't let your nerve desert you;
Keep yourself in fighting trim.
If the worst is bound to happen,
Spite of all that you can do,
Running from it will not save you,
See it through!

Even hope may seem but futile,
When with troubles you're beset,
But remember you are facing
Just what other men have met.
You may fail, but fall still fighting;
Don't give up, whate'er you do;
Eyes front, head high to the finish.
See it through!

by Edgar Guest
2. The Road Not Taken
Two roads diverged in a yellow wood,
And sorry I could not travel both
And be one traveler, long I stood
And looked down one as far as I could
To where it bent in the undergrowth;

Then took the other, as just as fair,
And having perhaps the better claim
Because it was grassy and wanted wear,
Though as for that the passing there
Had worn them really about the same,

And both that morning equally lay
In leaves no step had trodden black.
Oh, I kept the first for another day!
Yet knowing how way leads on to way
I doubted if I should ever come back.

I shall be telling this with a sigh
Somewhere ages and ages hence:
Two roads diverged in a wood, and I,
I took the one less traveled by,
And that has made all the difference

by Robert Frost
3. If I Can Stop One Heart From Breaking
If I can stop one heart from breaking,
I shall not live in vain;
If I can ease one life the aching,
Or cool one pain,
Or help one fainting robin
Unto his nest again,
I shall not live in vain.

By Emily Dickinson
4. Mother To Son
Well, son, I'll tell you:
Life for me ain't been no crystal stair.
It's had tacks in it,
And splinters,
And boards torn up,
And places with no carpet on the floor-
Bare.
But all the time
I'se been a-climbin' on,
And reachin' landin's,
And turnin' corners,
And sometimes goin' in the dark
Where there ain't been no light.
So, boy, don't you turn back.
Don't you set down on the steps.
'Cause you finds it's kinder hard.
Don't you fall now-
For I'se still goin', honey,
I'se still climbin',
And life for me ain't been no crystal stair.

By Langston Hughes
5. A Friend's Greeting
I'd like to be the sort of friend
that you have been to me;
I'd like to be the help that you've been
always glad to be;
I'd like to mean as much to you
each minute of the day
As you have meant, old friend of mine,
to me along the way.

I'd like to do the big things
and the splendid things for you,
To brush the gray out of your skies
and leave them only blue;
I'd like to say the kindly things
that I so oft have heard,
And feel that I could rouse your soul
the way that mine you've stirred.

I'd like to give back the joy
that you have given me,
Yet that were wishing you a need
I hope will never be;
I'd like to make you feel
as rich as I, who travel on
Undaunted in the darkest hours
with you to lean upon.

I'm wishing at this Christmas time
that I could but repay
A portion of the gladness
that you've strewn along the way;
And could I have one wish this year,
this only would it be:
I'd like to be the sort of friend
that you have been to me.

By Edgar Guest
6. Only A Dad
Only a dad, with a tired face,
Coming home from the daily race,
Bringing little of gold or fame,
To show how well he has played the game,
But glad in his heart that his own rejoice
To see him come, and to hear his voice.

Only a dad, with a brood of four,
One of ten million men or more.
Plodding along in the daily strife,
Bearing the whips and the scorns of life,
With never a whimper of pain or hate,
For the sake of those who at home await.

Only a dad, neither rich nor proud,
Merely one of the surging crowd
Toiling, striving from day to day,
Facing whatever may come his way,
Silent, whenever the harsh condemn,
And bearing it all for the love of them.

By Edgar Guest
7. The Brook
I come from haunts of coot and hern,
I make a sudden sally
And sparkle out among the fern,
To bicker down a valley.

By thirty hills I hurry down,
Or slip between the ridges,
By twenty thorpes, a little town,
And half a hundred bridges.

Till last by Philip's farm I flow
To join the brimming river,
For men may come and men may go,
But I go on for ever.

I chatter over stony ways,
In little sharps and trebles,
I bubble into eddying bays,
I babble on the pebbles.

By Alfred Tennyson
8. Be The Best Of Whatever You Are
If you can't be a pine on the top of the hill,
Be a scrub in the valley — but be
The best little scrub by the side of the rill;
Be a bush if you can't be a tree.

If you can't be a bush be a bit of the grass,
And some highway happier make;
If you can't be a muskie then just be a bass —
But the liveliest bass in the lake!

We can't all be captains, we've got to be crew,
There's something for all of us here,
There's big work to do, and there's lesser to do,
And the task you must do is the near.

If you can't be a highway then just be a trail,
If you can't be the sun be a star;
It isn't by size that you win or you fail —
Be the best of whatever you are!

By Douglas Malloch
9. Touching The Sky
Come for me, sweet tomorrow.
Help me touch the sky.
Like a well-learned bird opens its wings,
I, too, want to fly high.
Don't let the darkness of yesterday
Blind my vision to evolve.

Coming out of the bitterness of the past,
Help me let my flaws absolve.
Make me like a rainbow,
The colours mingled together,
But all of them in show.
Help me discover my hidden talents
And pull myself together with efforts gallant.

Let me be a beacon of goodness
For the people I meet.
Help me hear the music of life
And follow every beat.
Come for me, sweet tomorrow.
Help me touch the sky;
Like a well-learned bird opens its wings,
I, too, want to fly high.

by Shreya D. Chattree
10. Nothing Gold Can Stay
Nature's first green is gold,
Her hardest hue to hold.
Her early leaf's a flower;
But only so an hour.
Then leaf subsides to leaf.
So Eden sank to grief,
So dawn goes down to day.
Nothing gold can stay.

By Robert Frost
Poems For 6th Graders – Although not all of us hold prestigious positions, we can all be the best at who we are. In life, our job does not make us more or less important.
When each man does what he has been called to do and does it with great pride, the beauty of this world is seen. Many of us would feel as though we have fallen short when we assess our performance by the standards of this planet.