Short Valentines Day Poems (Love Poems for Lovers)
Write short valentines day poems for your lover, a simple poem for your Lover can often have more impact than a lengthy one. The content is what counts.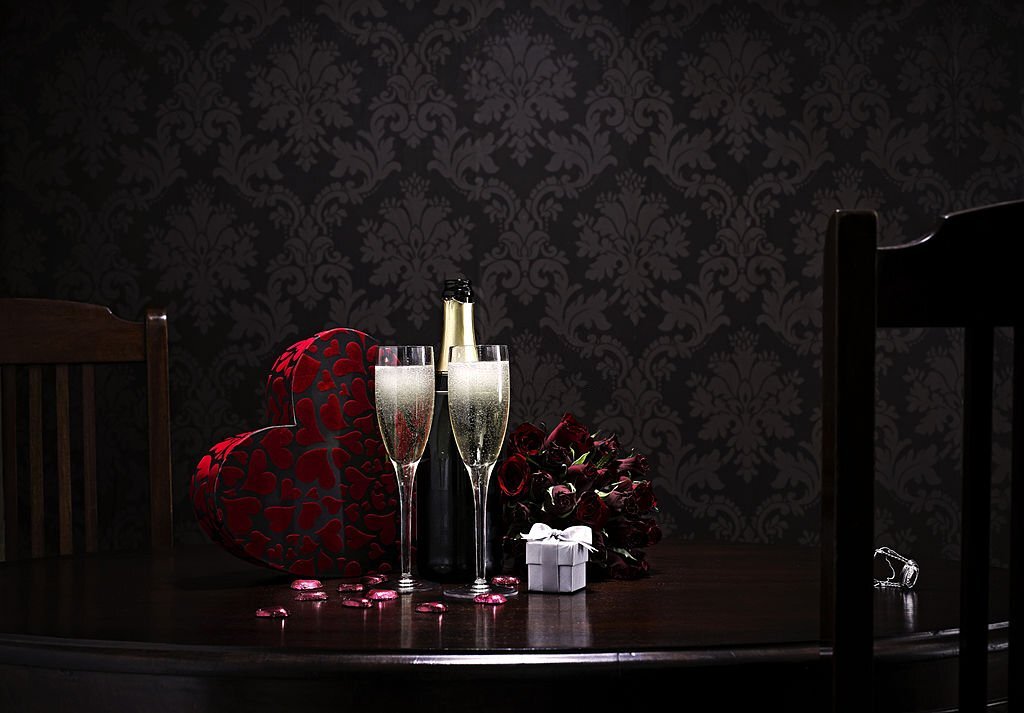 Short Valentines Day Poems
You're probably on the correct route if you're taking the time to compose something original. Avoid choosing poetry with the "roses are red, violets are blue" theme.
You Are My Sunshine
You brought me sunshine
when I only saw rain.
You brought me laughter
when I only felt pain.

Romantics at heart?
Love at first sight?
Have I known you before?
God! This feels so right!

Have I met you before?
Another time, another place?
If it's only one night,
will it bring us disgrace?

What are these feelings?
Must they be temporary?
Just to make you happy
seems so necessary.

I want you to know,
'cause I'll never forget –
knowing your smile,
your kisses and yet…

Dreams are something,
that can't always come true,
nothing more we can say,
nothing more we can do.
By, Donna Donathan
READ ALSO!!!
New Love True Love (Short Valentines Day Poems)
"Shall I compare thee to a summer's day?"
Are the words you'd hear Will Shakespeare say.
But, my love, I'm not the bard.
This poetry thing is very hard.

I'm going to try with all my might
To get the way I feel just right.
Feelings that go deep inside,
Feelings that I just can't hide.

From the day you came in to my life,
These feelings have been running rife.
So what I say I swear is true.
I want to spend my life with you.

I see your face, I see your smile,
I see your love, and all the while,
I think of what the future brings,
Of hope, of love, of many things.

There is no doubt within my mind
That you really are the loving kind.
I'm grateful to the Lord above
That he gave someone like you for me to love.

There will NEVER be anyone else for me,
And I'll show for all the gods to see
My love for you in every way
And prove the truth in what I say.

In my eyes, my love, you are
The most beautiful, by far.
And my Princess, you will see
I will love you for eternity.

It's taken a lifetime for me to find
Someone who can blow my mind
And fill my heart the way you do,
But best of all you love me too
By, Ellis Gallagher
READ ALSO!!!
Our Love Story (Short Valentines Day Poems)
I met this beautiful girl a couple years ago
I wanted her I liked her but I didn't know
If she felt the same way as me
I laid awake every night thinking of everything we could be

I kept thinking of her day after day
Thinking of what all I could say
What all I could do
If only she had knew

How I felt about her
Oh how I wished things between us would occur
I wish I had the courage to talk to her quick
But truthfully I was never too slick

I never had the courage to talk for more than a minute or two
But every time we talked my feelings for her grew
I loved her more than anyone I ever met
But that love kept me up at night upset

With feelings of sadness and regret
That did not tell her yet
That I loved her more than myself
More than money and wealth through sickness and health

My life went by month after month, day after day
Then came the day that I moved away
There was nothing I could do, nothing I could say
As I left my skies quickly started turning gray

Then one day I got a call from you
You said you loved me so much
I couldn't believe it was true
You said you missed my touch

You missed my sense of humor
And you wished you had told me sooner
You told me you stay up crying day after day
Ever since I went away

You said we could love each other long distance
That I was the fabric of your very existence
Time went by month after month, year after year
Every word you spoke honest and sincere

Our love never faded, only grew stronger
Even as time passed longer and longer
Till the day we finally met again
We talk how were back then and we had been

Not long after that we had wed
Got married looking forward to the life ahead
Both of us together, forever
On this endeavor

Time went by year after year
So happy neither of us shed a tear
We went on till we hit the age of seventy one
After that our time was done

Both of us died in our sleep
Holding on to each other destined to keep
Our love now and in the afterlife
Never did we get upset over any strife

So this the is the story of me and my love
This is our story that I wrote from above
By, Kyler
READ ALSO!!!
Please Never Leave (Short Valentines Day Poems)
What would you say if I took you away?
If I brought you along for one short day?
A lifetime with you would be ever so grand.
I wish just once you would understand.
The way I want you is not of lust.
I want you to love me with your trust.
Love renders no hope for if you leave.
I hope you don't leave. Please never leave.

What would you say if I never wanted you gone?
If I gave you my hand and hoped you held on?
For the past, you have seen through my eyes.
I wish you saw this with no surprise.
The things I hid in hope you would not see,
you helped me through them and stayed with me.
Love renders no hope for if you leave.
I hope you don't leave. Please never leave.

What would you do if I let you go?
If I was left to fall toward the ground below?
Without hesitation, you would catch my hold.
Helping me back past the dense, lonely cold.
I became yours never too lightly.
I held you close and you held me more tightly.
love renders no hope if you leave.
I know you won't leave. You will stay with me.
By, Audrey Kay
Don't give her a card without a prewritten poem inside, please. That won't help you at all. It's only true love when you pour out your heart into a book.
I know you enjoyed reading our valentine's poems collection, please help us share these beautiful poems with lovers all around the world.
Daily Time Poems.