Toni Morrison Poems (A Compilatin of Five Poems)
Toni Morrison poems released Five Poems, a compact book of poetry, in 2002. These poems are not listed in Morrison bibliographies and have not received any critical attention.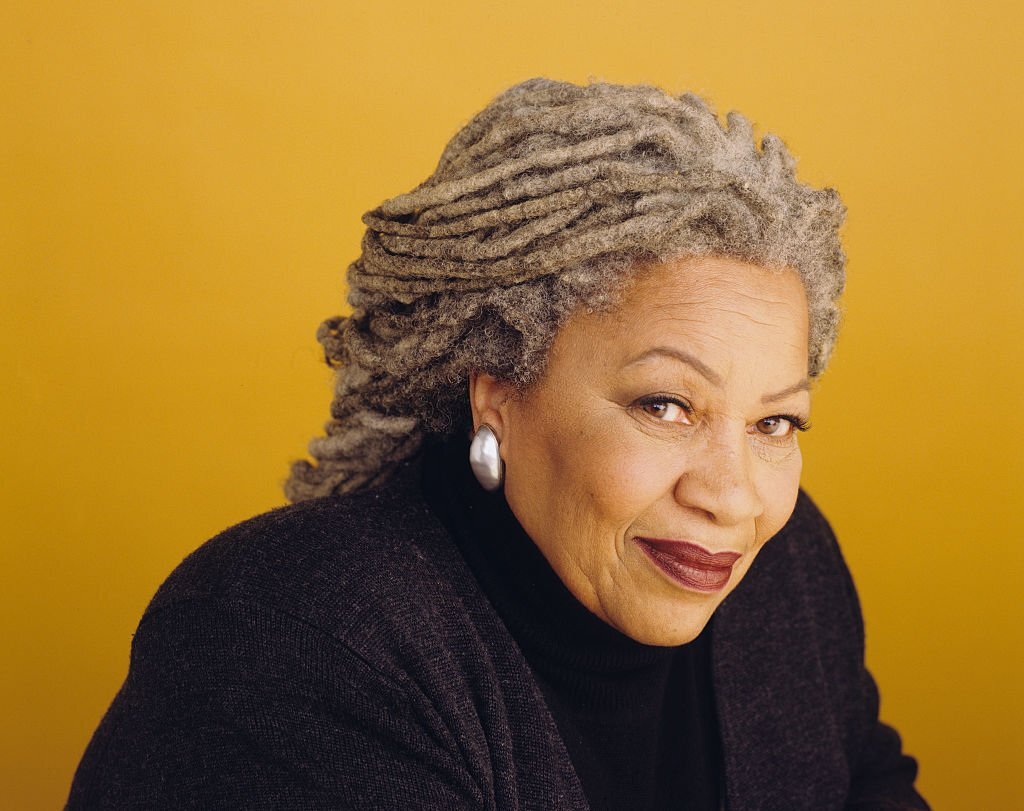 Toni Morrison Poems
Due to the small number of copies printed by Peter Koch Printers and the fact that Rainmaker Editions collapsed soon after the book was printed, Five Poems is still mostly unknown.
Furthermore, Morrison has never brought up the book or talked about her process for producing poetry in any of the several interviews she has done since the release of Five Poems.
The Toni Morrison poems listed below are examples of the best work Toni Morrison ever created and is known for.
About Toni Morrison
On February 18, 1931, in Lorain, Ohio, Chloe Anthony Wofford became Toni Morrison. In 1953, she earned a BA from Howard University, and in 1955, she earned an MA from Cornell University.
She is most known for her multiple books, including Song of Solomon, which won the National Book Critics Circle Award, and Beloved, which won the 1988 Pulitzer Prize in Fiction. Morrison was awarded the Nobel Prize in Literature in 1993.
Morrison spent nineteen years as an editor at Random House and had faculty posts at Howard and Princeton among other places. On August 5, 2019, in the Bronx, New York, she passed away.
READ ALSO!!!
Who Was Toni Morrison?
One of the most well-known contemporary American authors of the late 20th century was Toni Morrison. She won numerous prestigious honors for her work, which captured a diverse range of Black American life and American society in general.
She first worked as a teacher before spending many years as an editor for Random House in the publishing sector before finding success as a novelist. Later, she worked as a well-known professor.
Career
She accepted a job as a textbook editor with Random House in Syracuse, New York, and spent nineteen years in a variety of positions with the publishing house, penning her own stories in the wee hours before moving on to a senior editor position headquartered in New York City.
She made a significant contribution to the publication of Black writers while working as an editor, exposing mainstream audiences to the perspectives of significant Black women.
She also assisted in promoting Muhammad Ali's 1976 autobiography at a time when he was still seen as a more contentious figure. She also put together significant anthologies of Black writing and ethnography.
Toni Morrisons Five Poems
Below is a compilation of Toni Morrisons' famous five poems.
1. Eve Remembering
1

I tore from a limb fruit that had lost its green.
My hands were warmed by the heat of an apple
Fire red and humming.
I bit sweet power to the core.
How can I say what it was like?
The taste! The taste undid my eyes
And led me far from the gardens planted for a child
To wildernesses deeper than any master's call.

2

Now these cool hands guide what they once caressed;
Lips forget what they have kissed.
My eyes now pool their light
Better the summit to see.

3

I would do it all over again:
Be the harbor and set the sail,
Loose the breeze and harness the gale,
Cherish the harvest of what I have been.
Better the summit to scale.
Better the summit to be.
READ ALSO!!!
2. The Perfect Ease of Grain
The perfect ease of grain
Time enough to spill
The flavor of a woman carried through the rain.

Honey-talk tongues
Down home dreams
A rushed by shapely prayer.
Evening lips part to hush
Questions raised at dawn.

The melon yields another slice.
Fingers understand.
Ecstasy becomes us all.
Red cherries become jam.

Deep juvenile sleep
A whistle trace
White shorelines in green air.
Welcome doors held open
When goodbye is "So long."

The perfect poise of grain
Time enough to spill
The flavor of a woman remembered on a train.
3. Someone Leans Near
Someone leans near
And sees the salt your eyes have shed.

You wait, longing to hear
Words of reason, love or play
To lash or lull you toward the hollow day.

Silence kneads your fear
Of crumbled star-ash sifting down
Clouding the rooms here, here.

You shore up your heart to run. To stay.
But no sign or design marks the narrow way.

Then on your skin a breath caresses
The salt your eyes have shed.

And you remember a call clear, so clear
"You will never die again."

Once more you know
You will never die again.
READ ALSO!!!
4. It Comes Unadorned
It comes

Unadorned

Like a phrase

Strong enough to cast a spell;

It comes

Unbidden,

Like the turn of sun through hills

Or stars in wheels of song.

The jeweled feet of women dance the earth.

Arousing it to spring.

Shoulders broad as a road bend to share the weight of years.

Profiles breach the distance and lean

Toward an ordinary kiss.

Bliss.

It comes naked into the world like a charm.
5. I Am Not Seaworthy
I am not seaworthy.

Look how the fish mistake my hair for home.

I had a life, like you. I shouldn't be riding the sea.

I am not seaworthy.

Let me be earth bound; star fixed

Mixed with sun and smacking air.

Give me the smile, the magic kiss

To trick little boy death of my hand.

I am not seaworthy. Look how the fish mistake my hair for home.
An American author, essayist, editor, teacher, and professor by the name of Toni Morrison. She was the first African-American woman to receive the Literature Nobel Prize.
Enjoyed Toni Morrison Poems? Fill out the form on the right to subscribe to our blog by entering your email address. 5 times per week, we'll let you know first about any updates.
Daily Time Poems.