Poems for Grandmas (Say I Love You Grandma)
– Poems for Grandmas –
Our grandmothers have been very important in our lives and have contributed to the happy memories we cherish. They loved us and took good care of us. Go through our collection of amazing poems for grandmas.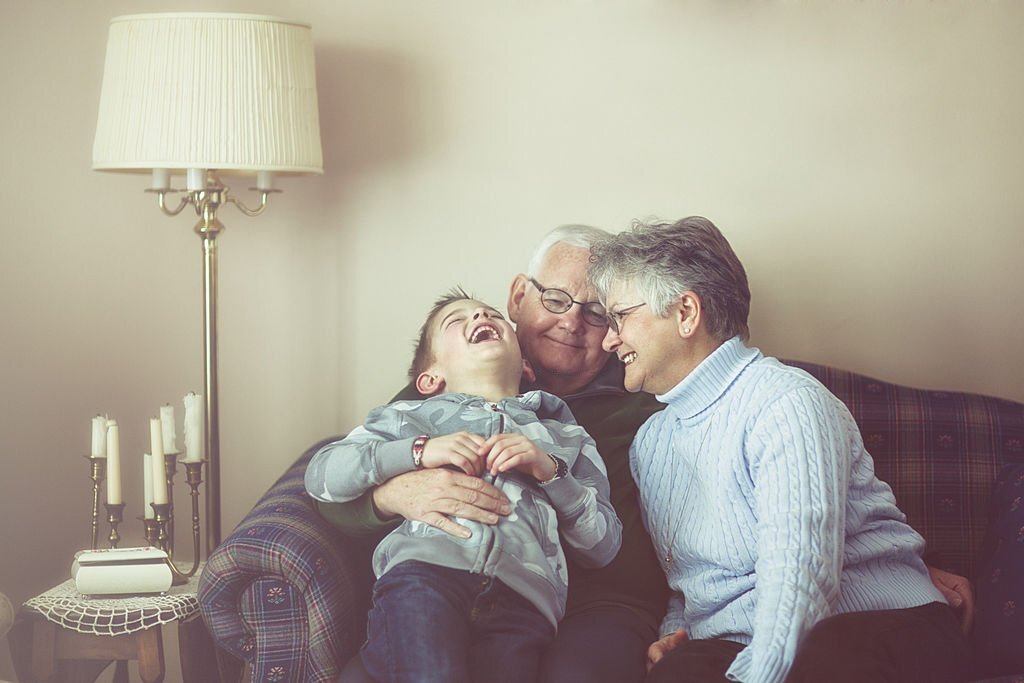 Grandmothers step in to raise children when moms aren't accessible, and they should be praised and thanked for doing so. In this article, we've compiled a list of poems you can use to show your grandparents how much you care.
Amazing Poems for Grandmas
These poems may express your emotions, whether you want to remember your grandma or appreciate her for everything that she has done. We intend them to move people's hearts. Enjoy reading them slowly and thoroughly.
Reciting her sweet grandmother poetry is an excellent place to start if you plan to write poems for your grandma or just want to make her smile. Given that they are succinct and concise, you can try out these poems.
Thank You, Grandma
I have had the best time of my life with you,
I think I am among the chosen few,
To have a lovely grandma like you,
You are too sweet is all I can say,
In my life, you have an important role to play,
Thanks, grandma, I love you a lot,
You are always in my thoughts!
Nana's Little Angel
Nana, you are special.
Your love knows no bounds.
A room takes special warmth whenever you're around.
You think I'm cute and talented and maybe even wise,
But I know that's why all grandparents see through loving eyes.
Every day with you is precious,
I'm so grateful for the time.
Of all the grandparents in the world,
I'm thankful that you're mine.
READ ALSO:
Grandmother Is…
A grandmother is someone special in your life.
Someone who always has time,
Time to listen, time to play,
Time to visit the zoo,
Time to linger and look at the things I want to do,
Time to laugh, time to sing,
Time for me, her grandchild, just to be,
Time to read, time to walk,
Time to let me just play at the dock.
Walking with Grandma
I like to walk with Grandma,
Her steps are short like mine.
She doesn't say "Now Hurry Up",
She always takes her time.
I like to walk with Grandma,
Her eyes see things like mine do.
Wee pebbles bright, a funny cloud.
Half hidden drops of dew.
Most people have to hurry,
They don't stop to see.
I'm glad that God made Grandma,
Unrushed and young like me.
My Grandma's Embrace
How often do you find the right words to describe grandma's embrace? The warmth of old age over you like a blanket. The quake in her voice as she echoes comfort into your young ear? How do you describe these?
Dear Grandma, When we first met, I was so very small.
But I could tell that grandmas love their little ones most of all.
You snuggled and cuddled me, and hummed lullabies in my ear.
And gently flowing down your cheeks, I saw your happy tears.
I want you to be a part of my life as you watch me grow.
Hold me close and keep me safe; there's so much I don't know.
We will be such great friends; no one else could take your place.
For there is nothing as comforting as a grandma's embrace.
A Grandma's Heart
A grandma's heart is filled with love,
And gratitude to God above.
She thanks the Lord for her family tree,
And all the blessings she can see.
Grandmother
Grandma, you are wonderful,
So gentle, and yet so strong.
You've always shown that you care,
And without a doubt, I belong.

You've been patient when I've strayed,
And offered guidance when asked.
It seems you can do anything,
And fantastic with every task.

Always a source of calming comfort,
And a safety net when I fall.
Your love helps me in stressful times,
And supports me through it all.

I love you more than I can express,
I pray I've earned your respect.
If I had my choice of grandmothers,
you'd be the only one I'd select!
READ ALSO:
Happy Birthday Grandma
A grandmother's smile,
Is like a candle's flame.
The darkness of sorrow,
It can easily tame.
A grandma's tender hug,
Is like a balm to the heart.
Even after a weary day,
It can give a fresh start.
A grandma's advice,
Is like a secret key.
To living life without stress and anxiety.
You're a Remarkable Woman
A grandmother is a remarkable woman.
She's a wonderful combination of warmth and kindness,
Laughter and love.
Sweet Grandma
My Grandma is so sweet,
When she visits, it's a treat.
Gumdrops and lollipops,
The day should never stop.
Peppermints and liquorice,
Lots of hugs and a sticky kiss.
Cupcakes and gooey icing,
Grandma's love is so enticing.
Love Poems for Grandma
Being with our grandmothers is a beautiful experience. Unfortunately, we accept that our loved ones will eventually pass away, therefore we must appreciate them as much as we can.
Love poems are a wonderful way to thank and celebrate our precious grandmas. A single phrase may cheer her up, and you can see the smile spread over her face.
They express your love for her and how much you mean to her. Prepare to melt her heart with these lovely grandma poetry excerpts.
I Love You, Grandma
Who has the tenderness of a mother?
Who has the wisdom of a school teacher?
Who has the tricks of a magician?
Who can see the world through a child's eye?
Who has the stories about Mum and Dad?
Who has always loved me no matter what I do?
Who has the songs to sing me when I am blue?
Of course, it's my Grandma,
And I love you, and you bless my life!
Grandma's Wings
Grandma, I wonder,
Where you keep your wings.
Are they hung in your closet,
With the rest of your things?
Do you put them away,
And just use them at night?
Or give them to Rosie,
To polish up bright?
I know you have wings,
For this must be true,
'Cause God always gives,
them to angels just like you.
READ ALSO:
An Inspirational Grandmother
Grandmother an inspiration you have been,
The things you told me since I was ten,
The wisdom and knowledge you share,
Let me know you always care.
On this Birthday my wish for you,
Is happiness and sunshine the whole year through,
You have given so much to all of us,
It is time for us to make a fuss.
Happy Birthday, Grandma!
We all love you and hold you in awe!
You may print these poems on greeting cards, which can then be personalized. They are the ideal gifts for birthdays, Christmas, New Year's, and any other occasion throughout the year.
Read out these lovely and enjoyable grandmother poems the next time you sit down with your grandparents, and let us know how much your family enjoyed them in the comments. And leave us a comment in the comment section below.