17 Wonderful Poems That Will Bring Joy To Your Grandmother's Heart
17 Wonderful Poems That Will Bring Joy To Your Grandmother's Heart.
Grandmother Poems: Having a living grandma is one of the most prevailed experiences a person can have. She is like a window to generations past as well as an ever-present source of love and comfort. Grandmas are lovely in the way they tell symbolic stories and show genuine compassion. 
If you have a grandma, it is very important to contribute to her joy bank by making her feel loved and cared for. She will so appreciate listening to beautifully crafted grandmother poems. Today, we present to you some of the most amazing grandmother poems ever.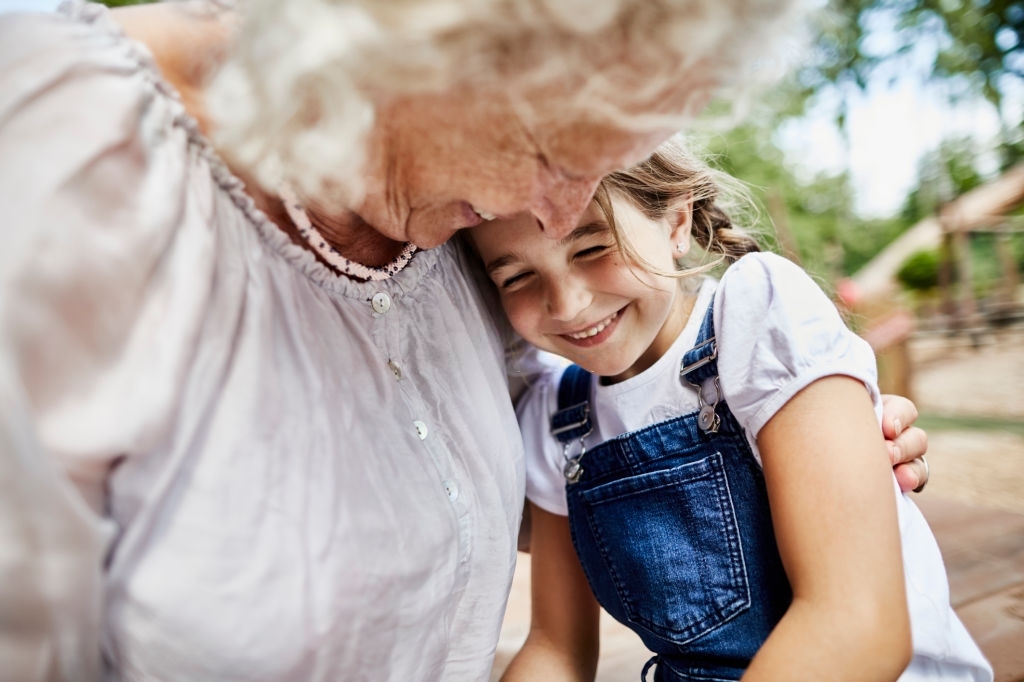 1. Grandma
May I come from out the gloom
Of my troubles with the bloom
Of a heart that's ever youthful still in view,
With a dash of color gay
To relieve the somber gray,
May I be as young as you at seventy-two.
– Edgar Albert Guest
2. In Remembrance of Grandma
A manicured garden
of colored, cultured roses
now goes untended.
For Marguerite has been freed
of all mortal constraint;
left behind
is a silver trowel
and dancing shoes,
as her spirit flies
to the Hawaiian shore
for pirouetting barefoot
on the seashell sand.
– Joseph James Breunig III
3. Grandmother Is ….
A Grandmother is someone special in your life
Someone who always has time,
Time to listen, time to play
Time to visit the zoo
Time to linger and look at the things I want to do
Time to laugh, time to sing
Time for me, her grandchild, just to be
Time to read, time to walk
Time to let me just play at the dock.
– Catherine Pulsifer
4. Grandma Sang a Special
Grandma sang a special in Montgomery
In the church where her youngest preached the word
He turned the tape recorder on and caught it
And still today, my Grandma can be heard
– CR Clark
5. Green Bananas
Please stay, Grandma, I say,
holding her tightly in the aisle, unashamed of my tears.
But of course, she died that very day, falling into honeydews,
the melons, like hand grenades, rolling every which way.
– Richard Michelson
6. Welcome Home Grandma
Our root's soil,
Our stem's loam.
In you our base was based.
And from you the spring of which we are sprang.
– Justice JiteEda
7. Mother's Day
Mothers should always be remembered
Not just a Sunday in May
But each day throughout the year
Should be held as Mothers Day.
– Harold F. Gregg Jr
8. I Love You Grandma
Who has the tenderness of a mother?
Who has the wisdom of a schoolteacher?
Who has the tricks of the magician?
Who has the ability to see the world through a child's eye?
Who has the stories about Mum and Dad?
Who has always loved me no matter what I do?
Who has the songs to sing to me when I am blue?
Of course, it is my Grandma,
And I love you and you blessed my life!
– Catherine Pulsifer
9. Grandmother . . .
Grandmother . . .
Has ears that truly listen
Arms that always hold
Love that's never ending
And a heart that's made of gold
– Unknown
10. Merry Christmas Grandma
For Grandma:
I wish, I wish upon a star,
That joy and happiness won't be too far.
Your loving and caring, Grandmother dear,
You have shown me the way for many a year.
So I wish with all my heart,
That you dear Grandmother will never part.
Merry Christmas!
– Catherine Pulsifer
11. Not Because of The Toys
This time of year brings such joy
And not because of all the toys
Your smile and the love you share
Makes Christmas special in every way.

I wish you Merry Christmas with love
And I pray that God blesses you from above
So on this day when Christ was born
May you be showered in love adorn!
– Catherine Pulsifer
12. An Inspirational Grandmother
Grandmother an inspiration you have been
The things you told me since I was ten
The wisdom and knowledge you share
Lets me know you always care.

On this Birthday my wish for you
Is happiness and sunshine the whole year through
You have given so much to all of us
It is time for us to make a fuss.

Happy Birthday Grandma
We all love you and hold you in awe!
– Catherine Pulsifer
13. Grandma's Wings
Grandma, I wonder
where you keep your wings.

Are they hung in your closet
with the rest of your things?

Do you put them away
and just use them at night

or give them to Rosie
to polish up bright?

I know you have wings,
for this must be true,

'cause God always gives
them to angels just like you.
– Ricky R. Hernandez
14. Future Feelings About Grandma
It's only been a few minutes but seems like an eternity to me.
I miss my Grandma Flossie already and I wish she had stayed here with me.

It's only been a few hours but a million tears I have shed.
I long to hear her voice say my name and hold my hand as she always had.

It's only been a few days but my heart aches so bad.
I know she would say …Please don't be so sad.

It's only been a few weeks but I still sit and wonder
if she knew I was there and how much I really cared.

It's only been a few months but I still wonder why?
Why Grandma didn't you wait for me to say I love you and goodbye?

It's only been a few years but I still smile and sometimes cry
when I think about the 36 years Grandma McMillan and I shared.
– Jody Mark
15. My Guardian Angel
Are there guardian angels?
I believe so
For God gave me a beautiful lady
to help watch me grow

A lady so beautiful
inside and out
She had to be an angel
God let slip out

This lady's a blessing
from the Lord up above
who taught me life's lessons
through courage and love

A lady to protect me
from all of my fears
and love me and hold me
and wipe all my tears

A lady so special
she's touched lives of many
and keeps us together
at all cost, if any

This lady is my Grandma
To her I do owe
all the joy life can bring
wherever she goes

I love you, Grandma
Thanks for being you
– Susan Perry
16. Nana's Little Angel
Nana, you are special.
Your love knows no bounds
A room takes special warmth whenever you're around.
You think I'm cute and talented and maybe even wise,
But I know that's why all grandparents see though loving eyes
Every day with you is precious.
I'm so grateful for the time
Of all the grandparents in the world.
I'm thankful that you're mine.
– Lindsey M. Moulton
17. Grandma
Grandma,
A baby cradled in your arms…
Teaching me your gentle charms.
Growing up with you by my side…
Learning from you never to lie.
To understand and not judge too…
Love and kindness I also learned from you.
Through the years you watched me grow…
Teaching me everything I'd need to know.
Listening to every word I've said…
And every word I wrote you've read.
You've been there for me to the end…
Until the day for you, God did send.
Now you watch me from up above…
Shining down on me your heavenly love.
I will miss you with all my heart…
Thank you for being there from the start.
– Michele S. Reeves
Reading through this list must have flooded you with beautiful emotions and unquantifiable love for your grandma. We hope she finds joy and satisfaction in these wonderful grandmother poems. We wish you return to relish and bash in the euphoria of these grandmother poems and related themes. Thank you.
Daily Time Poems.