Poem for my Mommy to Celebrate your Special Relationship with Mom
Poem for my Mommy to Celebrate your Special Relationship with Mom.
Poem for my Mommy – It is never possible to break the bond that a child forms with his mother. For nine months, you have been developing inside her as an organism.
Through your umbilical cord, she held and sustained you, sharing her sustenance with you. The cord is severed when you are born. In her heart, it will never be cut.
It lasts forever, the bond. We become
people as we grow up and can come to forget about that woman who nurtured and loved us. But note, she'll never forget you and she'll never stop loving you.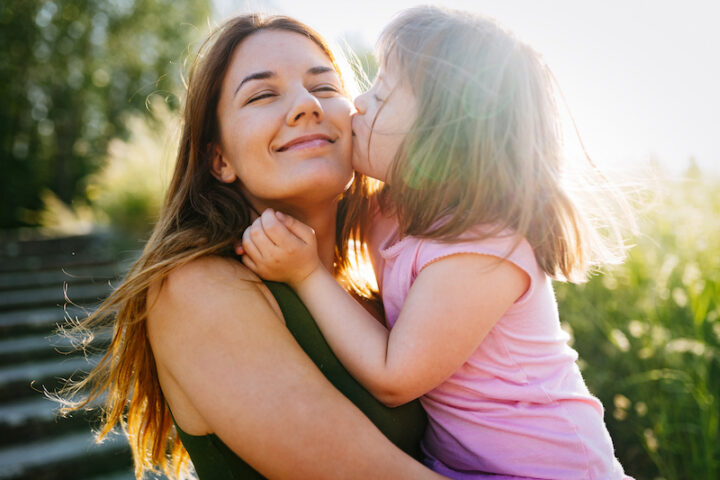 1. Sunshine
My Mother, my friend so dear,
Throughout my life you're always near.
A tender smile to guide my way,
You're the sunshine to light my day.

~ Anon.
2. A Mother's Love
Of all the special joys in life,
The big ones and the small,
A mother's love and tenderness
Is the greatest of them all.
3. Blessing
There is no blessing
Quite so dear…
As a mom like you
To love year after year.

~ Anon.
4. Shortest Mother's Day Poem
You're my mother,
I would have no other!

~ Forest Houtenschil
5. A Wish for You
Just one little wish for you, Mom,
But it's loving and happy and true –
It's a wish that the nicest and best things
Will always keep coming to you!

~ Anon.
6. Wonderful Mother
The heart of a home is a mother
Whose love is warm and true,
And home has always been "sweet home"
With a wonderful mother like you!
7. Untitled
Here's wishing you a Mother's Day
That's filled with every pleasure,
And a future that's as happy
As the memories you treasure!

~ Anon.
8. A Mother's Prayer For You
I said a Mother's Day prayer for you
to thank the Lord above
for blessing me with a lifetime
of your tenderhearted love.
I thanked God for the caring
you've shown me through the years,
for the closeness we've enjoyed
in time of laughter and of tears.
And so, I thank you from the heart
for all you've done for me
and I bless the Lord for giving me
the best mother there could be!

~ Anon.
9. Wishing You a Wonderful Day
Sending this, Mom,
Especially to say
Wishing you a happy
And wonderful day…
And to tell you this day
Will always be one
For remembering the many
Sweet things you have done!

~ Anon.
10. Thank You, Mother
Once upon a memory
Someone wiped away a tear
Held me close and loved me,
Thank you, Mother dear.

~ Anon.
11. Wonderful Mother
God made a wonderful mother,
A mother who never grows old;
He made her smile of the sunshine,
And He molded her heart of pure gold;
In her eyes He placed bright shining stars,
In her cheeks fair roses you see;
God made a wonderful mother,
And He gave that dear mother to me.

~ Pat O'Reilly
12. I Love You Mom!
Mom's smiles can brighten any moment,
Mom's hugs put joy in all our days,
Mom's love will stay with us forever
and touch our lives in precious ways…
The values you've taught,
the care you've given,
and the wonderful love you've shown,
have enriched my life
in more ways than I can count.
I Love you Mom!
13. Mother
You filled my days with rainbow lights,
Fairytales and sweet dream nights,
A kiss to wipe away my tears,
Gingerbread to ease my fears.
You gave the gift of life to me
And then in love, you set me free.
I thank you for your tender care,
For deep warm hugs and being there.
I hope that when you think of me
A part of you
You'll always see.

~ Anon.
14. To My Mother
For all the times you gently picked me up,
When I fell down,
For all the times you tied my shoes
And tucked me into bed,
Or needed something
But put me first instead.
For everything we shared,
The dreams, the laughter,
And the tears,
I love you with a "Special Love"
That deepens every year.

~ Anon.
15. Super Mom
Mom, you're a wonderful mother,
So gentle, yet so strong.
The many ways you show you care
Always make me feel I belong.

You're patient when I'm foolish;
You give guidance when I ask;
It seems you can do most anything;
You're the master of every task.

You're a dependable source of comfort;
You're my cushion when I fall.
You help in times of trouble;
You support me whenever I call.

I love you more than you know;
You have my total respect.
If I had my choice of mothers,
You'd be the one I'd select!

By Joanna Fuchs
16. Mystery Mom
Mom, your love is a mystery:
How can you do it all?
You're always there with the perfect fix
For my problems, big and small.

Your love protects me day after day,
So I'm fearless, safe and sound.
I feel that I can do anything
Whenever you're around.

Mom, your love is a mystery,
I haven't got a clue
Why you love me all time,
But I'm very glad you do!

By Joanna Fuchs
17. What "Mother" Means
"Mother" is such a simple word,
But to me there's meaning seldom heard.
For everything I am today,
My mother's love showed me the way.

I'll love my mother all my days,
For enriching my life in so many ways.
She set me straight and then set me free,
And that's what the word "mother" means to me.

Thanks for being a wonderful mother, Mom!

By Karl Fuchs
18. Best and Wisest Mom
Mom, I wish I had words to tell
How much you mean to me.
I am the person I am today,
Because you let me be.

Your unconditional love
Made me happy, strong, secure.
Your teaching and example
Made me confident, mature.

In all the world, there is no mother
Better than my own.
You're the best and wisest person, Mom
I have ever known.

By Joanna Fuchs
19. Without You
Mom, without you, there would be no me.
Your love, your attention, your guidance,
have made me who I am.
Without you, I would be lost,
wandering aimlessly,
without direction or purpose.
You showed me the way
to serve, to accomplish, to persevere.
Without you, there would be an empty space
I could never fill, no matter how I tried.
Instead, because of you,
I have joy, contentment, satisfaction and peace.
Thank you, mom.
I have always loved you
and I always will.

By Joanna Fuchs
20. Wise Mother
You didn't talk a lot, Mom;
"I love you" was pretty rare,
But when I needed mothering,
You were always there.

I could always count on you, Mom
To do what's good and right.
I'd see your wisdom and the truth,
So we'd rarely have to fight.

You were strong enough, yet gentle enough
To be the perfect mother;
If I could search the whole wide world,
I wouldn't pick any other.
Poem for my Mommy – No words can really catch the love of a mother, but these poems are getting pretty close.
There are several different forms a mother-daughter relationship can take, whether you have a close relationship with your mom, you two have recently reconnected, you have lost your mom, or you have recently become a mom yourself.