Good Night Poem (Amazing Pleasant Night's Rest)
To wish folks a restful night's sleep, use our good night poem. words that convey feelings and good wishes for the evening.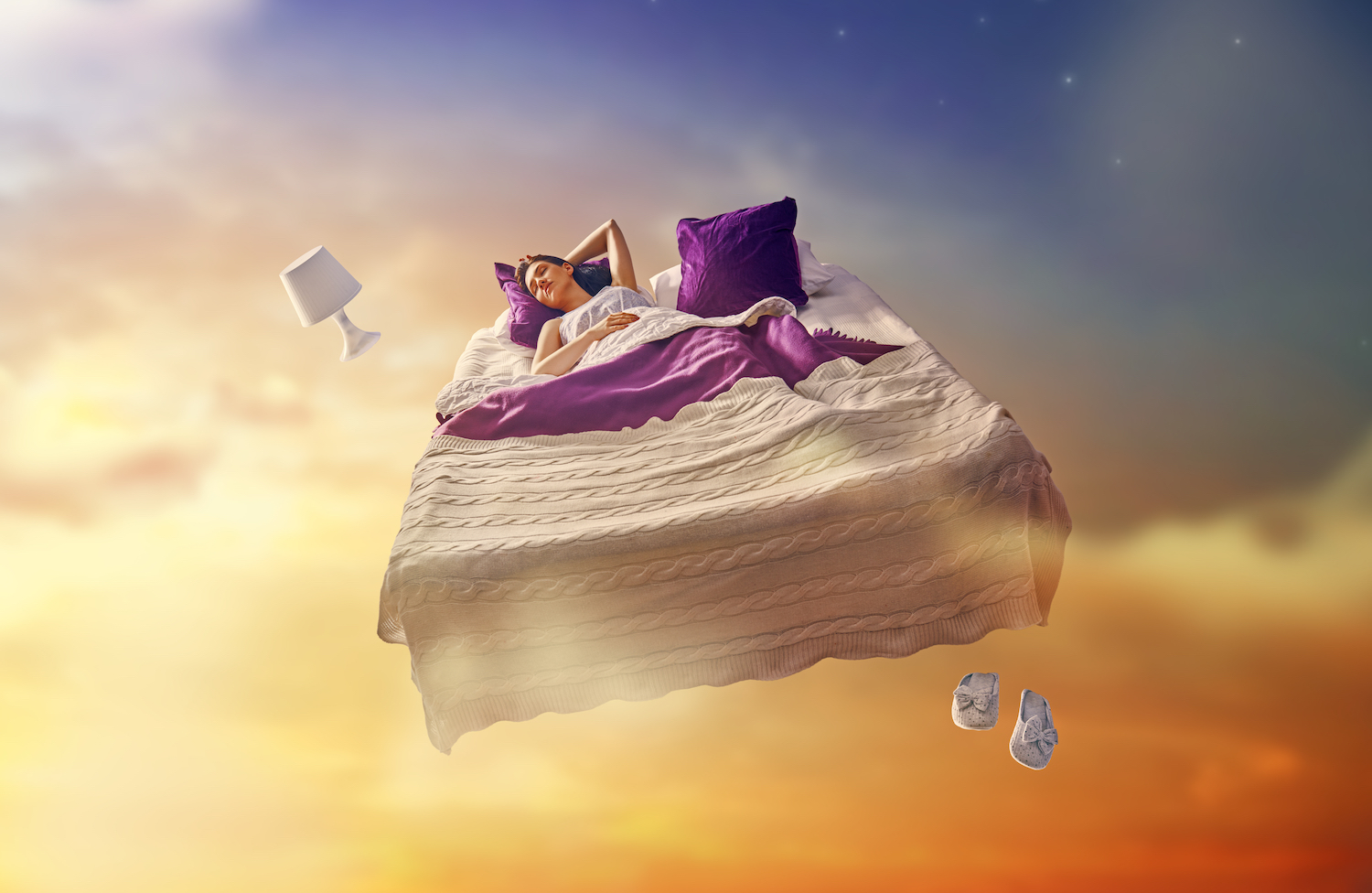 Good Night Poem
On the surface, saying good night or reading Good Night Poem and sweet dreams to your buddies may seem a little corny. But that's not quite as silly as it sounds.
Some people find the night to be a welcome respite from the stress of the day, while others detest it. One of the finest ways to feel positive about the next day is to have a good night's sleep.
Here is a collection of lovely good night poem to wish your sleeping beauty nice dreams.
My lamp is out, my task is done,
And up the stair with lingering feet
I climb. The staircase clock strikes one.
Good night, my love! good night, my sweet!

My solitary room I gain.
A single star makes incomplete
The blackness of the window pane.
Good night, my love! good night, my sweet!

Dim and more dim its sparkle grows,
And ere my head the pillows meet,
My lids are fain themselves to close.
Good night, my love! good night, my sweet!

My lips no other words can say,
But still they murmur and repeat
To you, who slumber far away,
Good night, my love! good night, my sweet!
We wish all good night
It is customary on our part
Great custom and tradition
With solid bond and relation

Even stranger may find it as honor
Even though gesture can be considered minor
Few words of belonging may spring surprise
It is full of oneness with promises

Whole of universe goes in dark
Almost under magic spell to start
The day has brought lot much happiness
Any individual may want night to spent with brightness

So "Good night" address means a lot
Day is desperately and vigorously fought
When you receive few words for sweet sleep
That makes you delighted with good mood to keep

Make it habit to say "good night"
That keeps person to feel right
It is parting gift before going to sleep
Your heart may beat with happy beep
Close now thine eyes and rest secure;

Thy soul is safe enough, thy body sure;

He that loves thee, He that keeps

And guards thee, never slumbers, never sleeps.

The smiling conscience in a sleeping breast

Has only peace, has only rest;

The music and the mirth of kings

Are all but very discords, when she sings;

Then close thine eyes and rest secure;

No sleep so sweet as thine, no rest so sure.
READ ALSO!!!
4. Do Not Go Gentle Into That Good Night – Dylan Thomas
Do not go gentle into that good night,
Old age should burn and rave at close of day;
Rage, rage against the dying of the light.

Though wise men at their end know dark is right,
Because their words had forked no lightning they
Do not go gentle into that good night.

Good men, the last wave by, crying how bright
Their frail deeds might have danced in a green bay,
Rage, rage against the dying of the light.

Wild men who caught and sang the sun in flight,
And learn, too late, they grieved it on its way,
Do not go gentle into that good night.

Grave men, near death, who see with blinding sight
Blind eyes could blaze like meteors and be gay,
Rage, rage against the dying of the light.

And you, my father, there on that sad height,
Curse, bless, me now with your fierce tears, I pray.
Do not go gentle into that good night.
Rage, rage against the dying of the light.
Good night to all the world! there's none,
Beneath the "over-going" sun,
To whom I feel or hate or spite,
And so to all a fair good night.

Would I could say good night to pain,
Good night to conscience and her train,
To cheerless poverty, and shame
That I am yet unknown to fame!

Would I could say good night to dreams
That haunt me with delusive gleams,
That through the sable future's veil
Like meteors glimmer, but to fail.

Would I could say a long good night
To halting between wrong and right,
And, like a giant with new force,
Awake prepared to run my course!

But time o'er good and ill sweeps on,
And when few years have come and gone,
The past will be to me as naught,
Whether remembered or forgot.

Yet let me hope one faithful friend,
O'er my last couch shall tearful bend;
And, though no day for me was bright,
Shall bid me then a long good night.
Once upon a time a little twinkly star
Crept up to the sleeping moon,
He teased him and he tickled so
To wake him very soon.

But, do you think that he would stir
Oh no, he would not budge
For moon can never rise to shine
Until he gets the nudge.

The golden sun just when he knows
Is the one to give the moon a wink,
Now it is your turn to gleam
For my ruling power is fixed.

It's your turn to reflect my light
While my sovereignty is afar,
Go glow, be Prince of night below
Shine forth the beauty that you are.

Good night to you,
good night my twinkly little star
READ ALSO!!!
A FAIR little girl sat under a tree
Sewing as long as her eyes could see;
Then smoothed her work and folded it right,
And said, "Dear work, good night, good night!"

Such a number of rooks came over her head,
Crying, "Caw, caw!" on their way to bed,
She said, as she watched their curious flight,
"Little black things, good night, good night!"

The horses neighed, and the oxen lowed,
The sheep's "Bleat! bleat!" came over the road;
All seeming to say, with a quiet delight,
"Good little girl, good night, good night!"

She did not say to the sun, "Good night!"
Though she saw him there like a ball of light;
For she knew he had God's time to keep
All over the world and never could sleep.

The tall pink foxglove bowed his head;
The violets courtesied, and went to bed;
And good little Lucy tied up her hair,
And said, on her knees, her favorite prayer.

And, while on her pillow she softly lay,
She knew nothing more till again it was day;
And all things said to the beautiful sun,
"Good morning, good morning! our work is begun."
8. Goodnight Little Houseplant – Shel Silverstein
Goodnight little houseplant asleep on the sill

I'll pull the shades so you don't catch a chill

And tomorrow in the morning don't be breaskfast for two

We'll have ham and eggs for me and nitrogen for you

Goodnight little houseplant tucked in your clay pot

Maske sure you don't catch Huntington's Rot

Remember little houseplant stay away from them bees

I've heard they may carry a social disease

Goodnight little houseplant goodnight

Here's your glass of water should I leave on the light

Tomorrow we'll talk of the things that we did

I love you little house plant who needs women and kids
The sun is hidden from our sight,
The birds are sleeping sound;
'T is time to say to all, "Good night!"
And give a kiss all round.

Good night, my father, mother, dear!
Now kiss your little son;
Good night, my friends, both far and near!
Good night to every one.

Good night, ye merry, merry birds!
Sleep well till morning light;
Perhaps, if you could sing in words,
You would have said, "Good night!"

To all my pretty flowers, good night!
You blossom while I sleep;
And all the stars, that shine so bright,
With you their watches keep.

The moon is lighting up the skies,
The stars are sparkling there;
'T is time to shut our weary eyes,
And say our evening prayer.
READ ALSO!!!
Little baby, lay your head
On your pretty cradle-bed;
Shut your eye-peeps, now the day
And the light are gone away;
All the clothes are tucked in tight;
Little baby dear, good night.

Yes, my darling, well I know
How the bitter wind doth blow;
And the winter's snow and rain
Patter on the window-pane:
But they cannot come in here,
To my little baby dear.

For the window shutteth fast,
Till the stormy night is past;
And the curtains warm are spread
Round about her cradle-bed:
So till morning shineth bright
Little baby dear, good night!
No matter what occurred throughout the day, put it out of your thoughts at night because you can't alter it now. Sleep soundly with these Good Night Poem.
Do you like what you read about Good Night Poem? You may be the first to learn about our updates five times a week by subscribing to our blog. Don't forget to share this article on all your social media accounts.
Daily Time Poems.