Spring Haiku Poems (Analyzing Nature's Incredible Beauty)
These Spring Haiku Poems clearly highlight the beauty of spring. These are poems that are written in the form of a haiku, just a three-line poem that follows the syllable count of 5-7-5.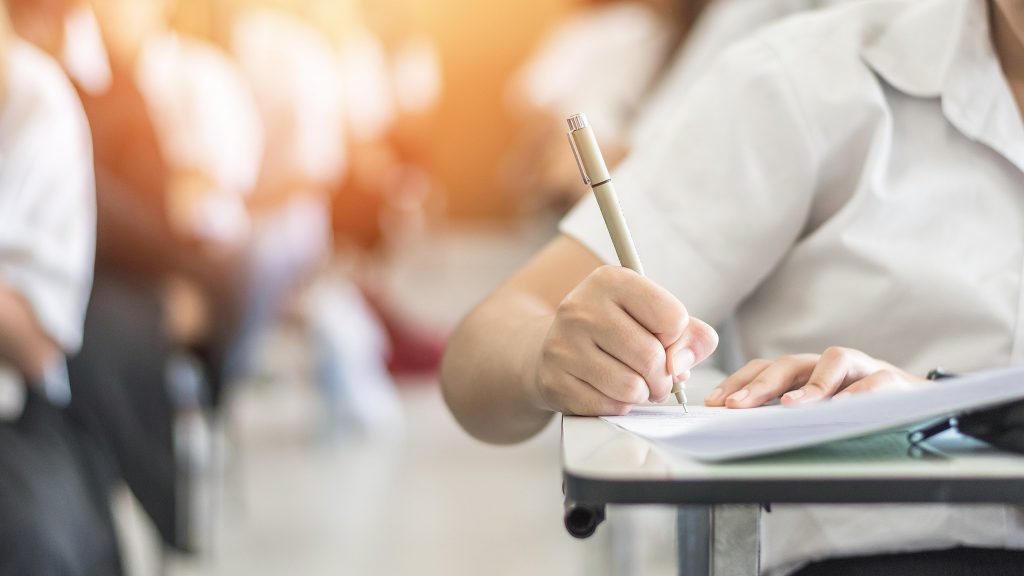 Spring Haiku Poems
Spring is a time of great renewal. The grasp of winter no longer holds us, and nature reveals incredible beauty. We see budding leavings, opening flowers, rainstorms that showcase rainbows, and the glowing warmth of the sun.
These Spring Haiku Poems highlight the loveliness of spring. Although they are short, they capture the charm of this exquisite season.
If you are looking for examples of different types of Spring Haiku poems read and appreciate these haikus!
1. Late in the Day
In yesterday hours
fields of wonder blossomed bright
gold dawn to red dusk

Green spring sang to youth
when days were made of colors
near strawberry lane

Butternut sunshine
late afternoon breezes blown
slow bluebirds bye bye
2. The 2nd Season
That's the sound of solitude,


the presence of peace.
READ ALSO!!!
3. Haiku for seasons of hope
A season of hope
driven by divine promise
harmony awaits

Ask not for fortune
ask not for eternal fame
ask for hope and peace

Small faces aglow
with happy expectation
of presents to come

Hope brings peace and joy
to minds focused on goodness
unspoiled beginnings

That which is given
in the spirit of kindness
selfless charity

Belonging begins
when raging egos recede
into nothingness

When looking within
a pale reflection is seen
of humanity

Time to remember
we are one with everything
only separate

Anticipation
thoughts of all good things to come
holiday season

Quaint window dressing
fills mind with evergreen boughs
and fresh fallen snow

Laughter climbs to sky
celebrating existence
should be the main cause

A time to rejoice
whenever hope arises
within humankind

Let the cosmos ring
with joyful celebration
hope has arisen

All true piety
comes from useful humane acts
not worn rituals

Serving humankind
not images within our minds
betters existence

Praise all creation
revel in the majesty
esteem its wonders

Clever elves exist
frozen in frosting white towns
of Christmas tales

Horse drawn sleigh gliding
stretch wandering ageless minds
jingling winter sounds

Singers caroling floating down from yuletide past bring warm memory

Beget soul cleansing
take the first step toward grace
forgiving others

Natural green spire
occupies the front window
evergreens arrive

Decorated homes
illuminated glory
light up the night sky

Decorate being
with truth, compassion and grace
improve humankind

Pray for the wicked
pray for their many victims
pray for humankind

Real hope shall not spring
from embers of bad endings
hope needs beginnings

Existence flows on
appreciate beginnings
celebrate endings

Happy holidays
may the season bring blessings
create joy and peace

By NG Rippel
4. Merry
A whirlwind of leaves
colorfully swirling down
orchard apples red

Treetop songs of spring
paths of wonder newly green
color explosion

Cold flurries snow white
icicles Christmas tree love
distant sun beaming

Rose in the garden
jasmine flowers in her hair
feverish sunshine

By Evelyn Judy Buehler
5. Winter Spring Summer Fall
Shimmering diamonds
sugar cookies and cocoa
icicle magic

A daffodil parade
gentle rain brings us flowers
the world turns green

Back yard barbeque
humidity on fire
swimming for us all

Nut dance of squirrels
it is raining leaves today
cinnamon pumpkin
READ ALSO!!!
6. New Haiku
Haiku

Early evening
The day gives way tonight
The child cries.

Tranquil is the sea
Ripples onshore as tar
Absent is the wind

Autumnal darkness
Impatient winter waits
Storm knocks on windows

Frost cracks on timber
Snow makes the land secretive
Will there be a spring?

Spring after rain-fall
Aromatic is the landscape
Broods climbing trees
7. Winters Sun
While winter weeks warmth
wondrous weeping willows wilt
wrens whistle wildly

Spring season soon starts
sunflower seeds sprout slowly
sparrows sing softly

By Charles Messina
READ ALSO!!!
8. Spring's Way
Winter fights to stay.
Sweet Spring always wins her way.
Flowers bloomed today!

Spring has final say,
Sending Winter on his way.
Her true love is May!

Spring's June wedding day.
White lily and rose bouquet.
Bells ring out today!
9. Spring
Frost-locked all the winter,
Seeds, and roots, and stones of fruits,
What shall make their sap ascend
That they may put forth shoots?
Tips of tender green,
Leaf, or blade, or sheath;
Telling of the hidden life
That breaks forth underneath,
Life nursed in its grave by Death.

Blows the thaw-wind pleasantly,
Drips the soaking rain,
By fits looks down the waking sun:
Young grass springs on the plain;
Young leaves clothe early hedgerow trees;
Seeds, and roots, and stones of fruits,
Swollen with sap put forth their shoots;
Curled-headed ferns sprout in the lane;
Birds sing and pair again.

There is no time like Spring,
When life's alive in everything,
Before new nestlings sing,
Before cleft swallows speed their journey back
Along the trackless track –
God guides their wing,
He spreads their table that they nothing lack, –
Before the daisy grows a common flower
Before the sun has power
To scorch the world up in his noontide hour.

There is no time like Spring,
Like Spring that passes by;
There is no life like Spring-life born to die,
Piercing the sod,
Clothing the uncouth clod,
Hatched in the nest,
Fledged on the windy bough,
Strong on the wing:
There is no time like Spring that passes by,
Now newly born, and now
Hastening to die.
These Spring Haiku Poems serve as a way to remind us of nature and its beauty.  With its fresh start, better weather, and blossoming flowers and trees, spring has lots to offer.
I hope these Spring Haiku Poems have inspired you to get back to nature. Kindly share this post with your friends on social media handles.
Daily Time Poems.