20 Poems About Life That Will Transform Your Mind
20 Poems About Life That Will Transform Your Mind.
Poems about life: Understanding life is difficult for everyone. We are all trying our best to navigate our existence in ways that are less stressful and gives us the opportunity to be better and contribute to humanity. Poems about life act like a guide –a source of wisdom and direction.
As we manage our societal and individual struggles, we get a better understanding on how best to live. The writers of these poems about life have invested a wealth of time and attention to the subject of living and have through times put together these poems.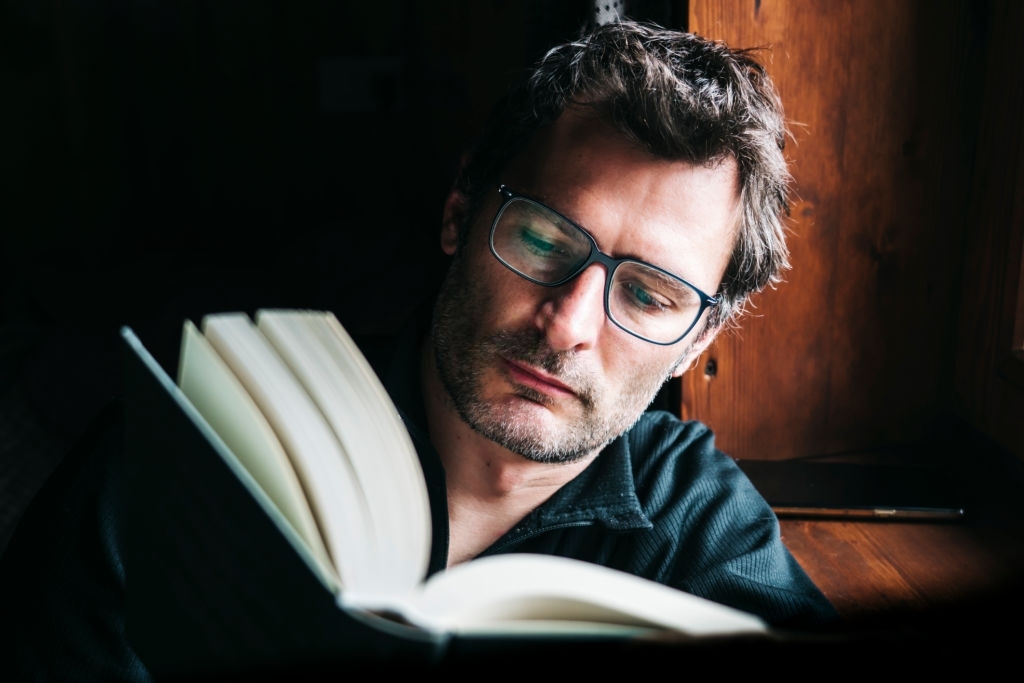 1. A Psalm of Life
Tell me not, in mournful numbers,
Life is but an empty dream!
For the soul is dead that slumbers,
And things are not what they seem.

Life is real! Life is earnest!
And the grave is not its goal;
Dust thou art, to dust returnest,
Was not spoken of the soul.

Not enjoyment, and not sorrow,
Is our destined end or way;
But to act, that each to-morrow
Find us farther than to-day.

Art is long, and Time is fleeting,
And our hearts, though stout and brave,
Still, like muffled drums, are beating
Funeral marches to the grave.

In the world's broad field of battle,
In the bivouac of Life,
Be not like dumb, driven cattle!
Be a hero in the strife!

Trust no Future, howe'er pleasant!
Let the dead Past bury its dead!
Act,—act in the living Present!
Heart within, and God o'erhead!

Lives of great men all remind us
We can make our lives sublime,
And, departing, leave behind us
Footprints on the sands of time;

Footprints, that perhaps another,
Sailing o'er life's solemn main,
A forlorn and shipwrecked brother,
Seeing, shall take heart again.

Let us, then, be up and doing,
With a heart for any fate;
Still achieving, still pursuing,
Learn to labor and to wait.
– Henry Wadsworth Longfellow
2. Life In A Love
Escape me?
Never—
Beloved!
While I am I, and you are you,
So long as the world contains us both,
Me the loving and you the loth
While the one eludes, must the other pursue.
My life is a fault at last, I fear:
It seems too much like a fate, indeed!
Though I do my best I shall scarce succeed.
But what if I fail of my purpose here?
It is but to keep the nerves at strain,
To dry one's eyes and laugh at a fall,
And, baffled, get up and begin again,—
So the chace takes up one's life ' that's all.
While, look but once from your farthest bound
At me so deep in the dust and dark,
No sooner the old hope goes to ground
Than a new one, straight to the self-same mark,
I shape me—
Ever
Removed!
– Robert Browning
3. An Image From A Past Life
He. Never until this night have I been stirred.
The elaborate starlight throws a reflection
On the dark stream,
Till all the eddies gleam;
And thereupon there comes that scream
From terrified, invisible beast or bird:
Image of poignant recollection.

She. An image of my heart that is smitten through
Out of all likelihood, or reason,
And when at last,
Youth's bitterness being past,
I had thought that all my days were cast
Amid most lovely places; smitten as though
It had not learned its lesson.

He. Why have you laid your hands upon my eyes?
What can have suddenly alarmed you
Whereon 'twere best
My eyes should never rest?
What is there but the slowly fading west,
The river imaging the flashing skies,
All that to this moment charmed you?

She. A Sweetheart from another life floats there
As though she had been forced to linger
From vague distress
Or arrogant loveliness,
Merely to loosen out a tress
Among the starry eddies of her hair
Upon the paleness of a finger.

He. But why should you grow suddenly afraid
And start — I at your shoulder —
Imagining
That any night could bring
An image up, or anything
Even to eyes that beauty had driven mad,
But images to make me fonder?

She. Now She has thrown her arms above her head;
Whether she threw them up to flout me,
Or but to find,
Now that no fingers bind,
That her hair streams upon the wind,
I do not know, that know I am afraid
Of the hovering thing night brought me.
– William Butler Yeats
4. What Life Should Be
To learn while still a child
What this life is meant to be.
To know it goes beyond myself,
It's so much more than me.

To overcome the tragedies,
To survive the hardest times.
To face those moments filled with pain,
And still manage to be kind.

To fight for those who can't themselves,
To always share my light.
With those who wander in the dark,
To love with all my might.

To still stand up with courage,
Though standing on my own.
To still get up and face each day,
Even when I feel alone.

To try to understand the ones
That no one cares to know.
And make them feel some value
When the world has let them go.

To be an anchor, strong and true,
That person loyal to the end.
To be a constant source of hope
To my family and my friends.

To live a life of decency,
To share my heart and soul.
To always say I'm sorry
When I've harmed both friend and foe.

To be proud of whom I've tried to be,
And this life I chose to live.
To make the most of every day
By giving all I have to give.

To me that's what this life should be,
To me that's what it's for.
To take what God has given me
And make it so much more

To live a life that matters,
To be someone of great worth.
To love and be loved in return
And make my mark on Earth.
– Pat A. Fleming
5. Love In A Life
Room after room,
I hunt the house through
We inhabit together.
Heart, fear nothing, for, heart, thou shalt find her—
Next time, herself!—not the trouble behind her
Left in the curtain, the couch's perfume!
As she brushed it, the cornice-wreath blossomed anew:
Yon looking-glass gleaned at the wave of her feather.

Yet the day wears,
And door succeeds door;
I try the fresh fortune—
Range the wide house from the wing to the centre.
Still the same chance! She goes out as I enter.
Spend my whole day in the quest,—who cares?
But 'tis twilight, you see,—with such suites to explore,
Such closets to search, such alcoves to importune!
– Robert Browning
6. My Credo Of Life
Let me live within the moment.
Let me feel all that I can.
Let me cherish life for all it's worth,
With everything I am.

Let me see what's right in front of me,
With vision crystal clear.
And face what's waiting there for me,
With no hesitance or fear.

May I wake each day with gratitude,
For all my life may be.
And always feel that wonderment
At the world surrounding me.

May I welcome any strangers
With an open heart and mind.
And always stand for what is right
With all the strength that I can find.

Let me forgive myself for my mistakes,
While forgiving others theirs.
And never grow indifferent
But always strive to care.

Let me not forget what matters
In the scheme of every day,
To live each precious moment
In a kind and loving way.

For this moment now is everything,
Nothing matters but today.
So I'll willingly embrace it
And not let it slip away.

For it passes all so quickly,
And one chance is all we get.
And a life of wasted moments
Is a life filled with regrets.
– Pat A. Fleming
7. A Fleeting Image
So fleeting is this thing called life, we journey toward its end,
experiencing pieces of a puzzle we don't truly comprehend.

The hues of our emotion paint a picture of our past,
as we hurtle toward a destiny that is not meant to last.

Youth a canvas all in white, not knowing what awaits,
feel caresses of a brush that which we know as fate.

Love so very true in reds, that beat within our heart,
shadows black take form as hate, which tears the soul apart.

Greens of joy and happiness, lush grass beyond compare,
sadness, shrouded depths of blue, the waters of despair.

Yellow screams of agony and pain which we endure.
Guilt and shame are shades of grey, a torrential downpour.

Earthy brown desires are that for which we lust,
the loss of which comes with age, like chrome begins to rust.

The image changing constantly as time plods slowly on,
taking shape in many forms, as the twilight replaces dawn.

We look into a mirror for the answers which we seek,
but we find no consolation as our eyes grow dim and weak.

The final touches on a painting created with much love,
as we realize that the destination is the gallery above…
– Avi Fleischer
8. Something To Tame
I have seen what words can do,
As I deal with people everywhere;
The tongue is powerful, it's true!
Something to tame and use with care.

I've seen spiteful words ruin a life
And gentle words heal and bless;
I've seen careless words stir up strife
And tender words ease distress.

I've watched silence speak out loud
And idle chatter bring mischief;
Seen timely words persuade a crowd
And hasty words end in grief.

I've seen people eat their words
Who can't seem to hold their tongue;
Watched them take the shame it affords
When they are later proved wrong.

My tongue, too, can go astray,
So, dear Lord, help me watch with care
To whom I'd speak and what I'd say,
How I'd speak and when and where.
– Abimbola T. Alabi
9. Life
Life, believe, is not a dream
So dark as sages say;
Oft a little morning rain
Foretells a pleasant day.
Sometimes there are clouds of gloom,
But these are transient all;
If the shower will make the roses bloom,
O why lament its fall ?

Rapidly, merrily,
Life's sunny hours flit by,
Gratefully, cheerily,
Enjoy them as they fly !

What though Death at times steps in
And calls our Best away ?
What though sorrow seems to win,
O'er hope, a heavy sway ?
Yet hope again elastic springs,
Unconquered, though she fell;
Still buoyant are her golden wings,
Still strong to bear us well.
Manfully, fearlessly,
The day of trial bear,
For gloriously, victoriously,
Can courage quell despair !
– Charlotte Brontë
10. Memory Album
​Memories are life's special moments
Borrowed from the passing of time.
Ghosts and shadows from bygone days,
Etched and stored inside our mind.

Our minds are a memory album
Where the past and present meet,
Memories we lovingly cling to
That make the heart skip a beat.

Some we would like to forget.
Some we love to treasure.
Some memories become precious gifts
That live on forever and ever.

Yes, memories are precious moments,
And I have quite a few,
The memories I treasure the most
Are those I made with you.
– John P. Read
11. Love Love – Life Life
When love resides in heart
The head makes body to dance
Life enjoys moments
Tic tac tic toe tic tac

Sharing and caring reaches at peak
Flower bloom, bird sings,
Music notes flows everywhere
Tic tac tic toe tic tac

The beauty of this life
Dances in tiny things
Wearing the shawl of happiness
Tic tac tic toe tic tac
– M. Asim Nehal
12. Human Life
If dead, we cease to be ; if total gloom
Swallow up life's brief flash for aye, we fare
As summer-gusts, of sudden birth and doom,
Whose sound and motion not alone declare,
But are their whole of being ! If the breath
Be Life itself, and not its task and tent,
If even a soul like Milton's can know death;
O Man ! thou vessel purposeless, unmeant,
Yet drone-hive strange of phantom purposes!
Surplus of Nature's dread activity,
Which, as she gazed on some nigh-finished vase,
Retreating slow, with meditative pause,
She formed with restless hands unconsciously.
Blank accident ! nothing's anomaly!
If rootless thus, thus substanceless thy state,
Go, weigh thy dreams, and be thy hopes, thy fears,
The counter-weights !–Thy laughter and thy tears
Mean but themselves, each fittest to create
And to repay the other ! Why rejoices
Thy heart with hollow joy for hollow good?
Why cowl thy face beneath the mourner's hood?
Why waste thy sighs, and thy lamenting voices,
Image of Image, Ghost of Ghostly Elf,
That such a thing as thou feel'st warm or cold?
Yet what and whence thy gain, if thou withhold
These costless shadows of thy shadowy self ?
Be sad ! be glad ! be neither ! seek, or shun!
Thou hast no reason why ! Thou canst have none;
Thy being's being is contradiction.
– Samuel Taylor Coleridge
13. Life Is What Life Is
Through all the ups, all the downs,
Some will be there, some can't be found.
If they won't care as they should, so be it.
This is life in the way that I wish to see it.

You can give your all, or you can try not.
When they decide to leave, what have you got?
You build it up, then it breaks away.
This is life in the way I see it today.

Days come and go, true hearts stay close.
Without happiness, love is an imitation at most.
You haven't stayed close, it's hard to love you,
This is life in a way that is sadly true.

To leave behind such a feeble mind,
forget it and pursue someone real.
This is my goal, and in time…
This will be life and the way that I feel.
– Edward Veilleux
14. Life
Life, the wonderful dream
Never meets with reality
Till its final moment
Called death
Every day we dream of
Conquering new continents
And kingdoms
Without realising
All are illusions
And without realising
The final reality
Will one day envelop us
So finality is the true reality
– C.N.Premkumar
15. Each Life Converges To Some Centre
Each life converges to some centre
Expressed or still;
Exists in every human nature
A goal,

Admitted scarcely to itself, it may be,
Too fair
For credibility's temerity
To dare.

Adored with caution, as a brittle heaven,
To reach
Were hopeless as the rainbow's raiment
To touch,

Yet persevered toward, surer for the distance;
How high
Unto the saints' slow diligence
The sky!

Ungained, it may be, by a life's low venture,
But then,
Eternity enables the endeavoring
Again.
– Emily Dickinson
16. A Life Without A Life…
It's a life with commitment
It's a life without complement
It's a life with compromise
It's a life without appraise
It's a life with emotion
It's a life without inspiration
It's a life with amuse
It's a life without refuse
It's a life with tear & grin
It's a life without dream
It's a life with touch
It's a life without trust
It's a life with pain
It's a life without importance
It's a life with a relation
It's a life without love and affection
Is it a life or only Compromise?
– Sumita Datta
17. Life Is The Body's Light
Life is the body's light;
which, once declining,
Those crimson clouds i' th' cheeks and lips leave shining:-
Those counter-changed tabbies in the air,
The sun once set, all of one colour are:
So, when death comes, fresh tinctures lose their place,
And dismal darkness then doth smutch the face.
– Robert Herrick
18. Everyone Is Searching
Everyone is searching
for the missing piece in life.
The key to unlock the door
and steal back all lost time.
Searching, looking, restless,
scanning every crack and crevice,
laying awake at night,
dreamless, empty presence.
Your broken heart
from years and years
lets laughter fall onto
your deaf ears.
No happiness is enough.
No joy can be felt.
Everyone is searching
for something to heal themselves,
yet no medicine is strong enough,
no key can ever be turned
to give us what we want the most,
to give us what we yearn.
The thing we want is an illusion.
Our perceptions are distorted.
The Snow Queen's looking glass
when it dropped and shattered.
All is worth what we rate it,
all ranked by how we place it.
Chasing what cannot be found
instead of choosing to be content.
Wanting what we do not have,
a dream that cannot be,
a masterpiece of mirages,
all too soon we believe.
When will we begin
to accept what is here?
The present day in which we live,
Not the past or future.
When will we stop searching
and decide we don't need more?
Only then we will find
what we've been looking for.
The good you have is here,
yet you keep looking on,
never realizing what you had
until it is gone.
– Danielle L. Somack
19. Life Is Life
Life is life, even though it's tough,
You gotta live with it, even though it's rough.

It's a gift, given to us from up above,
So don't use it for hatred, but use it for love.

Life is the most precious, and valuable gift of all,
So don't throw it away, by jumping of a wall.

I know it myself, life can be hard,
So if your looking for help, just speak to God.

Life's of too great value to be thrown away,
So thank God for letting you live – every, single day.

It doesn't matter if you're a boy or a girl,
No matter how you kill yourself, you've got a date with Lucifer.

You never know when your life will come to an end,
So live your life happily, get a family, and a best friend.

Would you rather have lovely granddaughters, and grandsons? ,
Or kill yourself now, and burn in hell when Dooms day comes.

Live everyday as if it would be your last,
Be kind, happy, and have a blast.
– Samir E.
20. My Life, My Worthless Life
If innocence and wonder together
Are the true foundation of wisdom
(And they are, you know they are)
Then innocence has not been lost
But is something we must achieve;
And wonder does not come naturally,
But only arrives after fretful years
Of not knowing.
– Gary Witt
Poems about life are incredibly powerful as they hold ancient wisdom and knowledge from everyday interactions with humans and our environment. These poems about life act as a compass as it gives a sense of guidance.
Daily Time Poems.