Amazing Christian Poems that will Strengthen your Faith in God.
Amazing Christian Poems – Is there a higher power out there or a God? Why were we produced by it? What is the sense of everything? Such are some of the questions one faces when one is on a spiritual journey.
Of course, it would answer all our questions if such a being were to demonstrate itself. But does that take some of the fun out of the hunt, without any questions?
The globe is built to be a place of free choice. In the universe, the more visible God is the less we can choose to deny His presence. A blessing to human beings to be free to choose their own destinies is his decision not to reveal himself.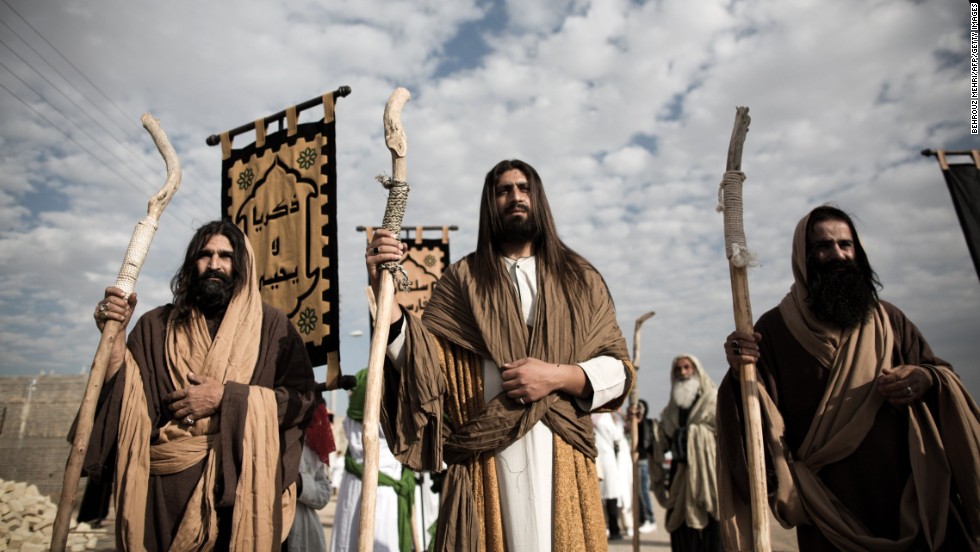 1. When I Consider How My Light Is Spent
When I consider how my light is spent,
Ere half my days in this dark world and wide,
And that one talent which is death to hide
Lodged with me useless, though my soul more bent
To serve therewith my Maker, and present
My true account, lest he returning chide;

"Doth God exact day-labor, light denied?"
I fondly ask. But Patience, to prevent
That murmur, soon replies, "God doth not need
Either man's work or his own gifts; who best
Bear his mild yoke, they serve him best. His state
Is kingly. Thousands at his bidding speed
And post o'er land and ocean without rest:
They also serve who only stand and wait."
2. Good Friday
Am I a stone and not a sheep
That I can stand, O Christ, beneath thy cross,
To number drop by drop Thy blood's slow loss,
And yet not weep?

Not so those women loved
Who with exceeding grief lamented thee;
Not so fallen Peter weeping bitterly;
Not so the thief was moved;

Not so the sun and moon
Which hid their faces in a starless sky,
A horror of great darkness at broad noon—
I, only I.

Yet give not o'er,
But seek thy sheep, true Shepherd of the flock;
Greater than Moses, turn and look once more
And smite a rock.

by Christina Rossetti
3. God's Grandeur
The world is charged with the grandeur of God.
It will flame out, like shining from shook foil;
It gathers to a greatness, like the ooze of oil
Crushed. Why do men then now not reck his rod?
Generations have trod, have trod, have trod;
And all is seared with trade; bleared, smeared with toil,
And wears man's smudge and shares man's smell; the soil
Is bare now, nor can foot feel, being shod.

And for all this, nature is never spent;
There lives the dearest freshness deep down things;
And though the last lights off the black West went,
Oh, morning, at the brown brink eastward, springs—
Because the Holy Ghost over the bent
World broods with warm breast and with ah! bright wings.

by Gerard Manley Hopkins
4. A Gift From God
Love can't be described.
It has no shape, it has no form.
Love is not an object.
Love does not conform.

Love enters our lives
The moment we are born.
From the cradle to the grave,
Love's in everyone.

Love burns like a candle
That sometimes flickers but never dies.
Love may be invisible,
Although it's right before your eyes,
5. Every Scar Has A Story
Every scar has a story.
What will mine tell?
What will come of this
when I'm better, when I'm well?

I want my scar to tell
of how I've overcome,
of how I made it through,
of where I have come from.

I want my scar to whisper
about the pain I faced,
about this very hard time,
about the marathon I raced.

But mostly I want my scar
to speak of something greater
I want it to shout
about my living Creator.

Let my scar be evidence
that there is a loving Lord
who fought my scary battles
and on whose wings I soared.
6. Searching For God
When searching for God,
There's no need to look far.
He's not in the clouds
Or some far away star.

He doesn't hide in the shadows,
Even though he's hard to see.
God resides in the minds
Of those who believe.

Our bodies are a temple,
So be good; never stray.
Be truthful and honest.
Praise God every day.

For God is your spirit.
God is your soul.
God's in your heart.
God is love; this I know.

by John P. Read
7. He Is There
God comes to us in quiet and simple ways.
He is there when the breeze rustles the palm fronds on a quiet,
lazy, sunny afternoon.
When the raindrops softly patter on the thirsty tin roofs of the poor, he is there.

Look for him behind the laughing eyes of a child,
or smell him in blossoming jasmine flowers
on a clear and starry moonlit night.
Hold his hand when you take your love by the hand,
and feel the warmth of his tears
as you console a grieving friend in your arms.

He is there in a baby's first cry
and in the dying man's last sigh.
When the waves break on the golden sands
and the seagulls fly into the white clouds,
when the church bells ring on an Easter Sunday
inviting you to receive the sacred brad, he is there.

by Yasemin Raymondo
8. Day By Day
Day by day, God walks with me,
and my burdens he helps me bear.
Each step I take along the way,
my loving Father is always there.

Day by day, I feel God's love
encircling me all around.
His grace and mercy cover me
and pick me up when I am down.

Day by day, the Lord keeps me
from danger, hurt and harm.
Safe from the snares of the enemy
and protected from life's alarms.

Day by day, I rely on the Father
to strengthen me when I am weak.
He comforts me with His love
and to my heart He speaks peace.

Day by day, I feel God's presence,
and my spirit is always revived.
God is faithful to watch over me
as a father does his own child.
9. You're Always There for Me
When the world comes crashing in
And chaos rules my mind,
I turn my heart to you, Lord,
And pure, sweet peace I find.

You lift me out of trouble
You comfort me in pain;
You nourish, heal and cleanse me,
Like cool, refreshing rain.

In times of joy and bliss,
When things are going right,
You lift me even higher,
And fill me with delight.

You listen to my prayers;
You hear my every plea;
I'm safe because I know
You're always there for me.

By Joanna Fuchs
10. Forgive
Forgive someone. Today forgive.
Turn from bitter to positive.
End frustration, anger, pain;
Wash the anguish from your brain.

No need to reconcile or tell;
Just feel better and get well.
A brand new, peaceful life to live,
That's your gift, when you forgive.

By Joanna Fuchs
11. If…
If the world were full of Christians
who studied their Bible daily,
who really did believe
God's commands applied to them,
who put what they learned
in God's Holy Word into practice,
their actions reflecting that Word,
then earth would be close to heaven.
If the world were full of Christians
who knew that being a Christian

is more than going to church,
who lived their lives according to God's will,
service to Him their main purpose,
who practiced Jesus' teachings
every day, with everyone they met,
loving and helping their neighbors,
then the earth would be a place
of heavenly harmony and peace.

By Joanna Fuchs
12. Save Me
Save me from myself, Lord;
Save me from my need
To always run my life, Lord,
To control my every deed.

Save me from my pride, Lord,
My focus on just me;
Help me learn to serve, Lord;
Show me how to be.

Save me from the world, Lord,
When tempting things entice;
Remind me of eternity
With You, in paradise.

I give my life to you, Lord
My every need you fill;
I'm resting in my faith, Lord;
You saved me, and you always will.
Amazing Christian Poems – Of course, it would address all of our questions if such a being were to demonstrate itself. But does that take some of the fun out of the hunt without questions?
The earth is built to be a place of free choice. In the universe, the simpler God is the less we can choose to deny His presence. His decision not to reveal himself is a gift to human beings so that they can choose their own destiny.