Poems About Magic (Welcome to Your Fantasy Land)
We offer a fantastic selection of poems about magic. Our choice of magic Poetry prioritizes poetry that are simple to understand and about enchantment.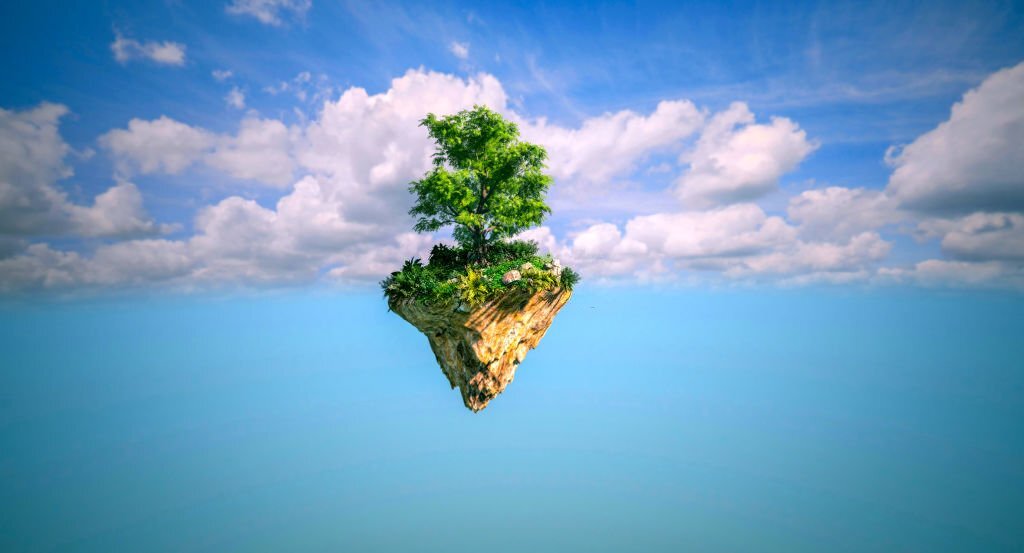 Poems About Magic
Since shamans and priests of the past would sing poems and incantations as part of their rituals aimed to heal the ill, affect the weather, or appeal to the gods, poetry and magic have a curious history. As a result, poetry may even be said to possess a peculiar magical quality.
Even if none of these ideas are objectively true, they all reveal something true about the human situation.
Furthermore, Poems About Magic are just a small portion of our website's enormous library of other original poems.
Spirit, lovely guest, who are you?
Whence have you flown down to us?
Taciturn and without a sound
Why have you abandoned us?
Where are you? Where is your dwelling?
What are you, where did you go?
Why did you appear,
Heavenly, upon the Earth?

Mayhap you are youthful Hope,
Who arrives from time to time
Cloaked in magic
From a land unknown?
Merciless as Hope,
Sweetest joy you show us
For a moment, then
Take it back and fly away.

Was it Love that you enacted
For us all in mystery? . . .
Days of love, when one beloved
Rendered this world beautiful
Ah! then, sighted through the veil
Earth did seem unearthly…
Now the veil has lifted; Love is gone;
Life is empty, joy – a dream.

Was it Thought, enchanting
You embodied for us here?
Far removed from every worry,
With a dreamy finger pointing
To her lips, she sallies forth
Just like you, from time to time,
Ushers us without a sound
Back to bygone days.

Or within you dwells the sacred spirit
Of Dame Poetry? . . .
Just like you, she came from Heaven
Veiling us twofold:
Using azure for the skies,
And clear white for earth;
What lies near is lovely through her;
All that's distant – known.

Or perhaps 'twas premonition
That descended in your guise
And to us with clarity described
All that's sacred and divine?
Thus it often happens in this life:
Something brilliant flies to meet us,
Raises up the veil
And then beckons us beyond.
READ ALSO!!!
2. The Apparition By John Donne
When by thy scorn, O murd'ress, I am dead

         And that thou think'st thee free

From all solicitation from me,

Then shall my ghost come to thy bed,

And thee, feign'd vestal, in worse arms shall see;

Then thy sick taper will begin to wink,

And he, whose thou art then, being tir'd before,

Will, if thou stir, or pinch to wake him, think

         Thou call'st for more,

And in false sleep will from thee shrink;

And then, poor aspen wretch, neglected thou

Bath'd in a cold quicksilver sweat wilt lie

         A verier ghost than I.

What I will say, I will not tell thee now,

Lest that preserve thee; and since my love is spent,

I'had rather thou shouldst painfully repent,

Than by my threat'nings rest still innocent.
Do I see a contest yonder?
See I miracles or pastimes?
Beauteous urchins, five in number,
'Gainst five sisters fair contending,–
Measured is the time they're beating–
At a bright enchantress' bidding.
Glitt'ring spears by some are wielded,
Threads are others nimbly twining,

So that in their snares, the weapons
One would think, must needs be captured,
Soon, in truth, the spears are prison'd;
Yet they, in the gentle war-dance,
One by one escape their fetters
In the row of loops so tender,
That make haste to seize a free one
Soon as they release a captive.

So with contests, strivings, triumphs,
Flying now, and now returning,
Is an artful net soon woven,
In its whiteness like the snow-flakes,
That, from light amid the darkness,
Draw their streaky lines so varied,
As e'en colours scarce can draw them.

Who shall now receive that garment
Far beyond all others wish'd-for?
Whom our much-loved mistress favour
As her own acknowledged servant?
I am blest by kindly Fortune's
Tokens true, in silence pray'd for!
And I feel myself held captive,
To her service now devoted.

Yet, e'en while I, thus enraptured,
Thus adorn'd, am proudly wand'ring,
See! yon wantons are entwining,
Void of strife, with secret ardour,
Other nets, each fine and finer,
Threads of twilight interweaving,
Moonbeams sweet, night-violets' balsam.

Ere the net is noticed by us,
Is a happier one imprison'd,
Whom we, one and all, together
Greet with envy and with blessings.
READ ALSO!!!
In the greenest of our valleys
By good angels tenanted,
Once a fair and stately palace—
Radiant palace—reared its head.
In the monarch Thought's dominion,
It stood there!
Never seraph spread a pinion
Over fabric half so fair!

Banners yellow, glorious, golden,
On its roof did float and flow
(This—all this—was in the olden
Time long ago)
And every gentle air that dallied,
In that sweet day,
Along the ramparts plumed and pallid,
A wingèd odor went away.

Wanderers in that happy valley,
Through two luminous windows, saw
Spirits moving musically
To a lute's well-tunèd law,
Round about a throne where, sitting,
Porphyrogene!
In state his glory well befitting,
The ruler of the realm was seen.

And all with pearl and ruby glowing
Was the fair palace door,
Through which came flowing, flowing, flowing
And sparkling evermore,
A troop of Echoes, whose sweet duty
Was but to sing,
In voices of surpassing beauty,
The wit and wisdom of their king.

But evil things, in robes of sorrow,
Assailed the monarch's high estate;
(Ah, let us mourn!—for never morrow
Shall dawn upon him, desolate!)
And round about his home the glory
That blushed and bloomed
Is but a dim-remembered story
Of the old time entombed.

And travellers, now, within that valley,
Through the red-litten windows see
Vast forms that move fantastically
To a discordant melody;
While, like a ghastly rapid river,
Through the pale door
A hideous throng rush out forever,
And laugh—but smile no more.
READ ALSO!!!
I have walked a great while over the snow,
And I am not tall nor strong.
My clothes are wet, and my teeth are set,
And the way was hard and long.
I have wandered over the fruitful earth,
But I never came here before.
Oh, lift me over the threshold, and let me in at the door!

The cutting wind is a cruel foe.
I dare not stand in the blast.
My hands are stone, and my voice a groan,
And the worst of death is past.
I am but a little maiden still,
My little white feet are sore.
Oh, lift me over the threshold, and let me in at the door!

Her voice was the voice that women have,
Who plead for their heart's desire.
She came—she came—and the quivering flame
Sunk and died in the fire.
It never was lit again on my hearth
Since I hurried across the floor,
To lift her over the threshold, and let her in at the door.
Poetry that falls into the category of magic belongs here. Magic is a genre that allows us to imagine reality as we would like it to.
Did you find our article on Poems About Magic interesting? Feel free to share on Twitter or Facebook by using the super-easy share buttons. Cheers.
Daily Time Poems.