19 Horror Audiobooks that Will Haunt You for Weeks
Are you interested in exploring the best horror audiobooks? Going through horror audiobooks, whether it's your first time or you're a veteran fan, may be extremely frightening since our imaginations fill in all the gruesome elements of the story.
Halloween is over for this year, but we might argue that the entire year 2022 was a horror show in and of itself.
Perhaps, today is the perfect time to get lost in some of the finest horror audiobooks available.
It's difficult to explain to folks who don't like this genre of audiobooks why certain people listen to horror.
The options available in the horror genre are many.
Horror is one of the most captivating genres when it comes to audiobooks, and it has the power to frighten even the most seasoned listeners.
In order to add the scariest stories to your reading list, we combed the internet for them.
Some of these novels were published this year, while others are older yet still manage to deliver a fantastic spooky tale.
1. Plain Bad Heroines by Emily M. Danforth, Narrated by Xe Sands
When Flo and Clara first cross paths at the Bookhants School for Girls, they discover that they share a passion for the author Mary McLane, widely known for her scandalous memoir.
The Plain Bad Heroines Society is the moniker they choose for their exclusive book club.
Five years after the deaths of Flo and Clara are discovered next to a copy of McLane's autobiography and three more people inexplicably pass away at the school, the institution closes its doors.
The school reopens to allow for the film adaptation after Merritt Emmons writes a best-selling book about it more than a century later.
Strange events recur at Bookhants as the past and present become entwined, demonstrating that certain places are best left alone.
A list of horror books would be incomplete without at least one work by Stephen King.
There are several of his works that will give you the shivers, but Pet Sematary is a terrific one to listen to in an audiobook format.
You could undoubtedly watch one of the numerous television and film adaptations of the original narrative, but you want to see it as it was intended.
In Pet Sematary, a tiny town's inhabitants have interred their pets in the same spot for countless generations. There is another type of burial place just beyond the cemetery.
3. The Hunger by Alma Katsu, Narrated by Kirsten Potter
Another terrifying story is in which individuals start to vanish, this time from the highlands.
But the twist and the reason it will undoubtedly cause you a few restless nights is that it is based on actual occurrences.
Those who travelled to California as pioneers made comprised the Donner Party.
A series of nearly extraordinary events occurred throughout their journey, leaving them stuck in the Sierra Nevada during the winter. There is cannibalism.
4. My Mother's House by Francesca Momplaisir; Read by Karen Chilton, Janina Edwards, and Dion Graham
Lucien escapes Haiti with his wife Marie-Ange and their three kids to South Ozone Park in New York City in the hopes of reinventing himself, becoming wealthy, and finding comfort.
He starts again by purchasing a dilapidated home in a neighbourhood that is rapidly changing.
La Kay, or "my mother's house," as Lucien and Marie-Ange refer to it, becomes a haven for other immigrants where they can find tranquillity, a satisfying meal, and essential legal assistance.
But since he is a guy with profound mental trauma who is moving from a place where he is aware of the horrors to one where he is unaware of them, Lucien quickly reverts to his worst tendencies and urges, using La Kay as the setting for his lewdness.
He finds it incomprehensible that the home is keeping watch, judging, and deciding to purge itself of all the evils it was built to contain.
However, scared whispers won't expose Lucien's worst wickedness until after it has set itself ablaze.
My Mother's House is an exciting listen with a wonderful foundation that offers an unflinching look at the immigrant experience and a horrifying portrait of one man's depravity.
The Atargatis left for the Mariana Trench seven years ago with the intention of filming a parody documentary that would bring legendary ancient sea creatures to life.
With all crew, it was lost at sea. It's been referred to be a tragedy by some and a scam by others.
There is a new team in place now. But this time, they're not out to amuse.
A few people want recognition for the work they've done their entire lives.
The biggest hunt of all is desired by some. The truth is something that some people desire.
However, for the driven young scientist Victoria Stewart, this is a quest to find out what happened to the sister she lost.
Whatever the truth, it can only be discovered below the waters. But there is a cost to discovering the deep's mysteries.
6. The Possession by A.K. Kuykendall; Read by Robert Rossmann
A well-known horror novelist is close to finishing his masterpiece, a complex cryptogram that describes the end of the world.
William Greenleaf: "As much as I admire Dean Koontz and Stephen King, none of their tales has as beautiful twists and turns."
I genuinely believe you have a talent for writing, says Michael Garrett, who served as Stephen King's first editor.
Shane KP O'Neill, author of "The Lucifer Agenda" Series: "A.K. Kuykendall crosses the borders between reality and fiction to generate a true horror."
The best-selling author of horror novels, Gregory Stillingsworth, doesn't haggle over the high cost when he purchases an antique doll in India.
He just had to have the lovely, entrancing doll.
He only realizes he is only the most recent in a long series of victims to be possessed by Christie, a nasty weapon of Satan, months later when it is much too late.
As the lines of battle between the angels of light and evil are formed, Gregory, his wife Jamie, and their unborn child are caught up in a fight that dates back thousands of years and defies logic and time.
7. The Shadows by Alex North; read by Hannah Arterton and John Heffernan
It is about how the past intrudes on the present and how dreams affect reality until, in the terrifying realm of The Shadows, it gets harder and harder to identify one from the other.
Until the nightmare takes control (Alex Michaelides, author of the number one New York Times bestseller The Silent Patient)
The Whisper Man author Alex North, whose eerie new book is also a New York Times bestseller,
You were familiar with an adolescent named Charlie Crabtree who had a nasty smile and a dark imagination and was often on the periphery of the group.
You had a sneaking suspicion that he could be capable of doing something terrible.
Crabtree carried out that exact crime in 1995, carrying out a gruesome murder that acquired the weird fame found only in the most remote parts of the internet and served as an inspiration for more than one copycat.
Paul Adams still vividly recalls the incident since Crabtree and his victim were close friends of his. Paul is gradually getting his life back together.
However, his mother's condition has been worse recently due to age and dementia. It is time to return home, despite all of his resistance.
8. Home Before Dark by Riley Sager, Read by Cady Mcclain and Jon Lindstrom
In a sprawling Victorian mansion in the Vermont woods called Baneberry Hall, Maggie Holt and her parents moved in 25 years ago.
Their nighttime escape three weeks later is described by her father in a memoir titled House of Horrors.
In terms of both popularity and scepticism, his tale of paranormal events and evil spirits became a global sensation that rivalled The Amityville Horror.
Maggie was too little to recall any of the allegedly horrifying incidents, and as an adult, she doesn't take her father's statements at face value. After all, there are no ghosts.
Her return to Baneberry Hall to refurbish and sell it when she inherits it from him is everything but a kind welcome.
The villagers are not happy that their sleepy hamlet has gained notoriety, and human actors from the House of Horrors are lurking in the shadows.
The building itself, Baneberry Hall, which is full of eerie echoes of the past, is even more unpleasant.
And when Maggie begins to encounter bizarre incidents straight out of her father's book, the information she learns about the house's sinister past will upend all she has learned.
9. Psycho by Robert Bloch, Narrated by Richard Powers
Psycho demonstrates that hotels don't necessarily need to be isolated to be spooky.
Mary Crane is disoriented and in dire need of sleep.
When the Bates Motel is shown, Mary is relieved to see a room because a hotel's neon sign has never appeared so alluring.
Although the motel isn't luxurious, it's enough to make her feel a little better.
The manager of the motel is a little peculiar, but the world is full of unusual people.
But she is being watched more intently than she is aware.
This book served as the basis for Alfred Hitchcock's film, and the audiobook version is equally as exciting.
Monsters have a poor rap more frequently in fiction than in movies.
While well-liked films like "A Quiet Place" and Bong Joon Ho's "The Host" receive widespread recognition, books featuring writhing animals and sticky mutants seldom make best-of-the-year lists.
And that's terrible for author Ania Ahlborn, whose book "The Shuddering" was undoubtedly one of the most heart-stopping readings of 2013 and deserved to be listed among the best books of that year.
The worst Ryan and Jane Adler can hope for when they and some friends travel to a secluded mountain cabin in Colorado and become stranded after a storm is a brief feeling of claustrophobia.
But it's only because they aren't yet aware that they are being observed by a forest full of weird humanoids whose sharp fangs and twisted bodies are enough to drive you nuts at first glance.
Until they tear you apart limb from limb, that is. Luke Daniels, a talented voice actor who narrates the book's audio edition, brings Ahlborn's horrifying tale to life.
11. Sawkill Girls by Claire Legrand; Read by Lauren Ezzo
The novice, Marion awkward and uninteresting, stable and reliable.
Tragic events have weighed me down, and I'm so desperate for love I know I'll never find it.
The outcast is Zoey. Being miserable and alone while concealing your pain.
She was suffering from sadness and having dreams about missing females. She may be broken, or everyone else could be.
The dominant bee, Val Beautiful and affluent, brutal and kingly.
A heart formed of secrets and a mouth full of falsehoods; words like silk and eyes like knives.
On Sawkill Rock, an island where dazzling horses graze in undulating pastures and chilly waves pound against dark cliffs, their tales are brought together.
Where children tell stories about a sneaky monster at gatherings and around campfires, where teenage girls have been abducted and vanished for decades.
12. My Soul to Keep by Tananarive Due; Read by Peter Francis James
When Jessica marries David, he is everything she desires in a family man: smart, considerate, and always young.
She yet continues to feel as though he is just out of reach. David soon makes an unbelievable confession.
More than 400 years ago, he and other members of an Ethiopian cult exchanged their humanity so they would never die, a secret he must defend at all costs when Jessica's friends start dying violent, unexplained deaths.
David's eternal brethren have now determined that he must leave his family in Miami and travel back.
Instead, David makes a promise to perform an illegal ceremony in order to keep Jessica and his daughter close to him always.
13. The Only Good Indians by Stephen Graham Jones; Read by Shaun Taylor-Corbett
This evocative Gothic horror novel combines elements of Adam Nevill's The Ritual with Liane Moriarty's Big Little Lies.
In the past ten years, four young guys shot several elk and then continued living their lives.
It occurs each year; it has done so forever, and this is how things have always been. However, this time is different.
Ten years after that tragic search, these guys are still being followed.
The men and their children are oppressed by the limitless stretches of the terrain, which is saturated in a potent Gothic mood, while the savage spirit hunts them down one at a time.
14. Wonderland by Zoje Stage; Read by Xe Sands
The love of a mother could be the only thing standing between her family, an enigmatic presence, and madness.
After years of living in the city, Orla and Shaw Bennett are prepared for the solitude of New York's Adirondack highlands, or so they believe.
With their two children, they move into the ideal farmhouse, where they are both enchanted and unnerved by the size of their property, the solitude of their own beds, and the isolation of living more than a mile from any neighbours.
However, none of the Bennetts was prepared for what awaited them in the woods, where dark and profound mysteries run deep.
When a family member starts calling, Orla recognizes that she could be the only person who can save them if she can discover what this power wants before it's too late from beneath the soil, beneath the trees, and inside of their brains.
Wonderland skillfully combines horror and suspense to examine the limits of family, loyalty, love, and the natural environment, with an unavoidable and incredibly wonderful finale.
15. Meddling Kids by Edgar Cantero; Read by Kyla Garcia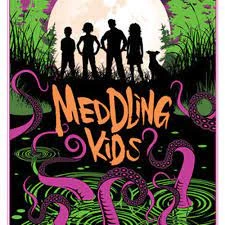 The Blyton Summer Detective Club's preteen members finished their final investigation in 1977 and split up afterwards.
In 1990, the person who was imprisoned has since been released on parole.
There is unfinished business for these former investigators, so one of them decides to gather the group once more to unravel the sinister reality of that final case.
In addition to being an exciting horror-thriller, Meddling Kids is a pop culture-savvy, hilarious frolic.
16. The Year of the Witching by Alexis Henderson; Read by Brianna Colette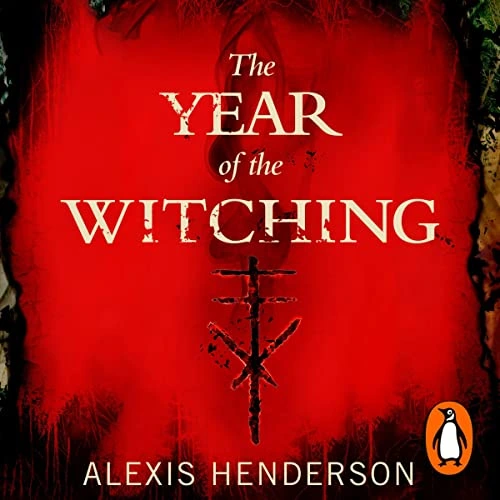 The Prophet had the promise of the mother of Immanuelle Moore, but she disregarded his vow and had a kid with a stranger of a different race.
She fled into the forbidden forest when her illicit relationship was discovered since it was full of witches, darkness, and evil.
She eventually returned, gave birth to a daughter, and then passed away.
Immanuelle, that daughter, bears the weight of her wicked mother's past and, although abiding by all the Prophet's laws and teachings, she has her concerns about their veracity.
She goes into the woods to capture a sheep that has gotten loose one day and meets several weird ladies who give her their mother's journal.
17. Dracul by Dacre Stoker and J.d. Barker; Read by a Full Cast
What if an excessively concerned editor compelled Bram Stoker to exclude the first 101 pages of Dracula?
Because she was afraid of spreading a widespread panic across London's streets, which were already gripped by terror following the Whitechapel and Jack the Ripper murders.
Wouldn't you be curious as to what Stoker was prohibited from writing?
In Dracula by Dacre Stoker and J.D. In Barker, a prequel to the 1897 classic, you meet a young, sickly Bram, his curious sister Matilda, and their enigmatic nanny Ellen in this devilishly dark story designed to frighten even the most ardent horror lovers.
18. The Twisted Ones by T. Kingfisher, Narrated by Hillary Huber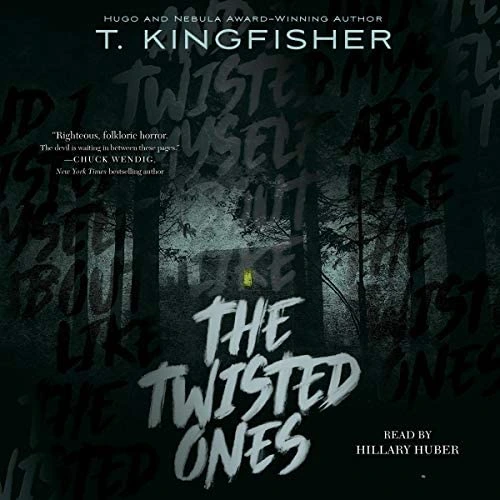 She agrees when Mouse's father begs her to clear up the house of her recently deceased grandma. Why, how horrible could it possibly be?
Answer: Not very good. Grandma was a hoarder, therefore her home is overflowing with worthless junk.
That alone would be horrifying, but there's more: Mouse discovers her step-grandfathernotebook.
At first glance, it appears to be full of ramblings, but then Mouse comes across some of the awful things he wrote about for herself.
Because sometimes the creatures that go bump in the night are real and they are searching for you.
Mouse finds herself alone in the woods with her dog and in the midst of a sequence of impossibly terrifying situations.
She might not live to tell the story if she doesn't confront them head-on.
19. Red Pill by Hari Kunzru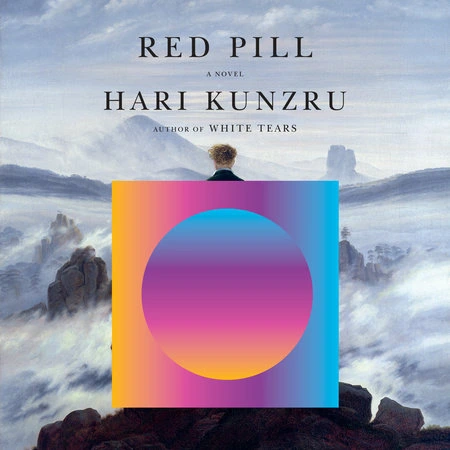 The narrator of Red Pill comes in the Berlin suburb of Wannsee after being awarded a renowned writing fellowship in Germany, but finds it extremely difficult to get anything done.
He takes long walks and binges-watches Blue Lives, a violent cop drama that becomes strangely intriguing in its grim.
Darwinian perspective of existence, instead of concentrating on the book he has planned to write. Soon, he starts to question if his writing is even worthwhile.
Wannsee is a haunted site; the narrator can see the home where the Nazis plotted the Final Solution across the lake, and on his walks, he passes Heinrich von Kleist's tomb, who committed suicide after concluding that "no happiness was conceivable here on earth."
After being dragged by some friends to a party where he meets Anton, the creator of Blue Lives, the narrator starts to think that he and Anton are engaged in a cosmic conflict and that Anton is "red-pilling" his viewers by swaying them toward an ugly, alt-right-style worldview.
This leads the narrator to question whether he is losing his mind.
I sincerely hope this article was useful. Visit our website to look at some intriguing books.