Dedicated Poems about Children that is good for Every Kid
Dedicated Poems about Children that is good for Every Kid.
Poems: Be it you are an ecstatic new mother or father, a patient respondent to a child's twenty questions, a hair-pulling parent of a teenager, or an empty nester, in this article, you'll find poems about the wonder, worry, and weirdness of parenting.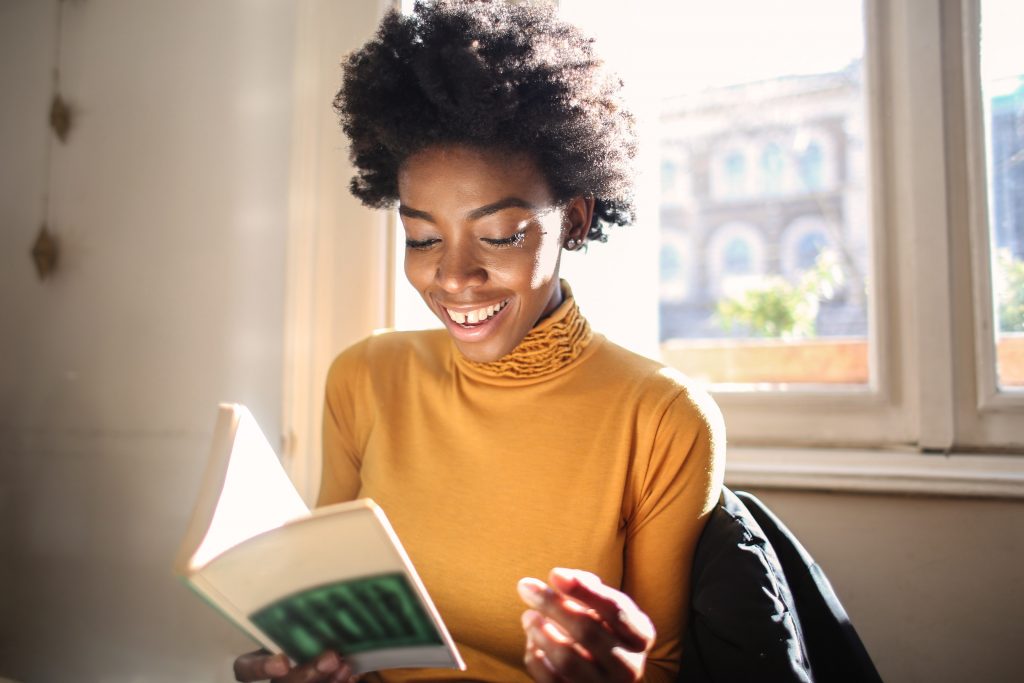 Dedicate Poems about Children
Children intuitively know when they are wanted and when they are not. The way that they raised from the cradle will affect the people they will become.
There is a famous saying that children spell love T I M E. There may be many compelling reasons why you cannot be with your children but none of them can replace time. It is gone forever. Check out these poems about children.
1. The Pied Piper of Hamelin by Robert Browning
How will the Pied Piper solve this town's problem of menacing rats?
2. Sing a Song of Sixpence by Mother Goose
"A pocketful of rye, four and twenty blackbirds baked in a pie. When the pie was opened, the birds began to sing; Wasn't that a dainty dish to set before the king?"
3. Afternoon on a Hill by Edna St. Vincent Millay
"I will be the gladdest thing under the sun!"
4. Little Orphant Annie by James Whitcomb Riley
The poem that inspired the "Annie" comics, musicals, books, and movies!
5. Casey at the Bat by Ernest Lawrence Thayer
"It looked extremely rocky for the Mudville nine that day…"
6. Riding in My Car by Woody Guthrie
Kids love Guthrie's song, sing along with the video link at the bottom: "Take you riding in the car, car; I'll take you riding in my car; Brrrm brm brm brm brm brm brm, brrrm b' brrrm…"
7. Ship in the Sky by Woody Guthrie
A nostalgic war song kids will get: "My daddy works at the place where they land, so you tell your mama don't be afraid, 'cause dad'll bring your daddy back home again."
8. Laughing Corn by Carl Sandburg
You're going to laugh as you read this "corny" poem!
9. This Old Man featured in Pre-K Wordplay!
"With a knick-knack paddywhack, Give the dog a bone, This old man came rolling home."
10. A Bird Came Down the Walk by Emily Dickinson
A celebration of the everyday: a detailed description of a bird enjoying a worm.
11. Three little birds in a row by Stephen Crane
Curious, what do these three birds talk about, all in a row?
12. The Cat and the Fiddle by L. Frank Baum
What a bonus! The Mother Goose nursery rhyme followed by L. Frank Baum's story behind the rhyme!
13. Mary Had a Little Lamb by Mother Goose
Sing, chant, or dance to the entire collection of Mother Goose nursery rhymes!
14. How Cinderella Disposed of Her Shoe by Guy Wetmore Carryl
"And Cinderella, fitted out regardless of expense, made both her sisters look about like thirty-seven cents!"
15. The Great Figure by William Carlos Williams
Among the rain and lights I saw the figure 5 in gold on a red firetruck…"
16. Assault by Edna St. Vincent Millay
"Who will walk between me and the crying of the frogs?"
17. Trees by Joyce Kilmer
"I think that I shall never see a poem lovely as a tree."
18, Spider, say again by Matsuo Basho
"Spider, say again! It's so hard to hear your voice in the autumn wind."
Such an elegant delivery of syllables– enjoy more Haiku poems
19. The Bashful Earthquake by Oliver Herford
"Oh, what a crash! Oh, what a smash! How could I ever be so rash?"
20. The Owl and the Pussy-Cat by Edward Lear
A lovely adventure with predictable rhyming verse to build confidence in early readers. Illustrated by William Foster.
21. The Railway Train by Emily Dickinson
You can rename it I Like to See It Lap the Miles in case you want to read it to someone as a riddle.
22. The Echoing Green by William Blake
An old man's remembrance of the joy of childhood play. Blake's poems from a children's perspective are in Songs of Innocence.
23. The Children's Hour by Henry Wadsworth Longfellow
"I hear in the chamber above me, the patter of little feet, the sound of a door that is opened, and voices soft and sweet."
24. The Caterpillar by Robert Graves
"I crawl on my high and swinging seat, and eat, eat, eat– as one ought to eat."
25. Yankee Doodle featured in American Patriotic Songs
"Yankee Doodle went to town a-riding on a pony, stuck a feather in his cap and called it macaroni."
Woody Guthrie: This Land Is Your Land
26. This Land Is Your Land by Woody Guthrie, featured in American Patriotic Songs
"This land is your land, this land is my land, from California to the New York Island…"
27. Paul Revere's Ride by Henry Wadsworth Longfellow
"Listen, my children, and you shall hear of the midnight ride of Paul Revere…"
28. Swing Song by Laura E. Richards
Butterfly flutters: "Little child, come work with me. Learn to make a perfect nest, that of all things is the best."
29. I'd Love to Be a Fairy's Child by Robert Graves
"They live on cherries, they run wild– I'd love to be a Fairy's child."
30. Foreign Lands by Robert Louis Stevenson
"Up into the cherry tree who should climb but little me? I held the trunk with both my hands and looked abroad on foreign lands."
31. Eletelephony by Laura E. Richards
"Once there was an elephant, Who tried to use the telephant— No! No! I mean an elephone Who tried to use the telephone—"
32. The Telephone by Robert Frost
"There was an hour, all still, when leaning with my head against a flower, I heard you talk."
33. The Land of Counterpane by Robert Louis Stevenson
Best known for his adventure novel Treasure Island, Stevenson's poem is about a child amusing himself while sick in bed.
34. Mother Earth's Children
Clever rhymes about all kinds of fruits and vegetables to make eating fresh food more fun! Also enjoy Bird Children and Flower Children
35. Once Upon a Time by Mary E. Wilkins Freeman
Find out what happens to the nest of fairies.
36. Monosyllabics by Laura E. Richards
"The black cat sat in the fat man's hat; 'Oh, dear!' the fat man said.'May the great gray bat catch the bad black cat who has left me no hat for my head!'"
37. Child-Songs by Alfred Lord Tennyson
Children could almost skip rope chanting Tennyson's cheery verses.
38. Just So Stories Poems by Rudyard Kipling
Enjoy the poems to discover how the elephant, camel, whale, leopard, armadillo and more got their animal characteristics in Just So Stories.
39. A Song from the Suds by Louisa May Alcott
"Queen of my tub, I merrily sing, while the white foam rises high, and sturdily wash, and rinse, and wring, and fasten the clothes to dry."
40. The Village Blacksmith by Henry Wadsworth Longfellow
"And children coming home from school look in at the open door; They love to see the flaming forge, And bear the bellows roar."
41. Waltzing Matilda by Banjo Paterson
Learn the meaning of billabong, jumpbuck, coolibah and swagman in Australia's unofficial anthem!
42. Autumn by Emily Dickinson
Dickinson introduces children to personification.
43. Jack-O-Lantern Song in Halloween Stories for Children
"We, Jacks, our lanters did all light–" A specially Halloween collection just for kids!
44. Our Little Ghost by Louisa May Alcott
Not the least bit spooky, "For, in this happy little soul, shines a sun that never sets."
45. Phantasmagoria by Lewis Carroll
"I turned to look in some surprise, and there, before my very eyes, a little Ghost was standing!"
46. Pippa's Song by Robert Browning
It's a perfect spring day: "All's right with the world!"
47. Stopping by Woods on a Snowy Evening by Robert Frost
"The woods are lovely, dark and deep, but I have promises to keep, and miles to go before I sleep."
48. The Snowflake Tree by Mary E. Wilkins Freeman
Freeman celebrates the beauty of winter, and the joy of coming home to a warm hearth.
49. A Snow Man in Winter Sports Stories
All good snowmen eventually melt, but they are so fun to enjoy while they last!
50. Winter Sport in Winter Sports Stories
"A horse or cart I do not fear. For past them both my sled I steer."
51. Dust of Snow by Robert Frost
Who knew crows could be kind?
52. The New Colossus by Emma Lazarus
"Give me your tired, your poor, your huddled masses yearning to breathe free."
53. America the Beautiful by Katharine Lee Bates
"Oh beautiful for spacious skies, for amber waves of grain, for purple mountain majesties above the fruited plain!"
54. The Bean-Stalk by Edna St. Vincent Millay
"Ho Giant, this is I! I have built me a bean-stalk into your sky!"
You are free to share this post with your friends and loved ones to groom their kids with it.
Daily Time Poems.