10 Books to Read if You Loved Squid Game
The suspense in Squid Game is real. You must want more if you've already watched it. These dystopian books can make you feel the same intense levels of worry, anxiety, and tension that you do in Squid Game.
Hwang Dong-"Squid Hyuk's Game" is a fictional tournament with 456 participants in which the victor will receive limitless fortune after enduring a cruel series of tragic encounters.
These levels are taken from playground games for kids, which adds a touch of uncomplicated comedy to how violent they turn out to be: For example, during the first round of the competition, which is a modified version of "Red Light, Green Light," over half of the participants are shot to death.
You may wonder why the Netflix series gained so much popularity and has dominated rankings all across the world to become Netflix's most-watched program ever.
Because it serves as a reminder of contemporary times, Squid Game is very well-liked. It is a television series that upholds the entire originality and brilliance of South Korean cinema and allows us to enjoy all the exaggerated Asian acting while telling a meaningful, complicated and evolving tale with characters that represent a wide range of human problems.
In addition, it shows the power of an enigmatic group, the struggle for existence, and a millionaire's loot.
Although Squid Game is undoubtedly a one-of-a-kind experience, the books listed below will bring you very close to the same level of suspense and gore. Some of these books, in fact, are just as gruesome and disturbing as Squid Game.
We strongly advise you to watch it if you haven't already, for any reason. Perhaps keep that in mind before you watch it, since it is violent and a source of fear. However, if you're willing to try it and are of sound mind, we don't believe you will regret it.
Books Like Squid Game About Survival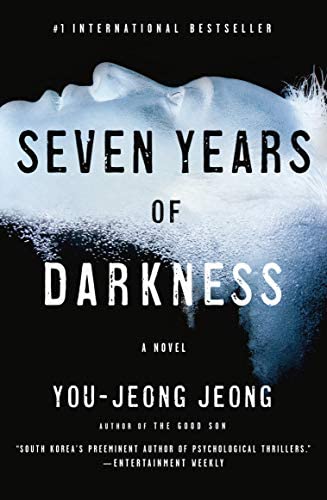 Seven years have passed since a young girl's body was discovered in Seryong Lake. Three men were involved in a cat-and-mouse game while trying to figure out what happened seven years ago.
Seven years have passed since the final confrontation that resulted in a tragic mass killing, and Sowon's father has been imprisoned for murder. Sowon currently lives in the shadow of his father's enigmatic and perplexing crime.
He eventually receives a package that claims to have all the answers to his queries. At Seryong Lake, what actually transpired? The plot of Seven Years of Darkness revolves around power and retaliation and is complex, fascinating, and unsettling.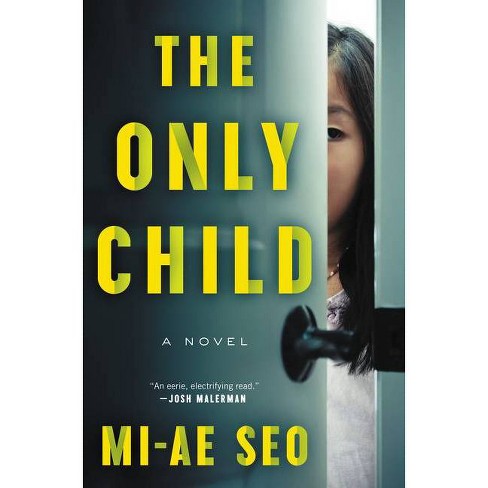 More of a psychological suspense than a thriller, this unsettling, slow-burning story. But it nonetheless exudes the same mood of gloom and brutality as the other thrillers on this list. Following Seonkyeong, a criminal psychologist, after she receives an unexpected call, The Only Child.
It turns out that infamous serial killer Yi Byeongdo is finally open to being interviewed, but he will only talk to her. The day after Seonkyeong gives her consent, her husband's ex-daughter wife visits them in their home.
Seonkyeong was unaware of her stepdaughter's peculiar behavior. She meets the serial murderer, and that's when her entire life is about to change. What makes him talk to her alone? Why never once did her spouse bring up his daughter?
The Plotters is grim, cruel, darkly hilarious, and utterly captivating, to name a few things. The novel is set in a version of Seoul where assassin guilds compete for market supremacy. There are plotters and assassins in this planet.
The killings are carried out by the former, while the latter are their masterminds. One of the killers is Reseng. He makes a mistake one day while performing a "task," which leads to him discovering an incredible scheme in which he is a pawn.
Reseng must now determine whether he wants to take control of his life on his own or is fine with someone else doing it.
What if a reality show on the death sentence debuts? In the unsettling dark comedy McNeil's Murder Trending, inmates are hunted down by government-approved killers who then live-stream their executions on the "The Postman" app.
The "Death Row Breakfast Club," a group of juvenile offenders who were unfairly condemned, is their latest target. The struggle for existence starts. Before their executions are broadcast for all to see, the group must now demonstrate their innocence.
Murder Trending is a dark, original, and insightful story that makes remarks on the terrible reality of social networking. This thriller's depictions of horror are comparable to those in Squid Game.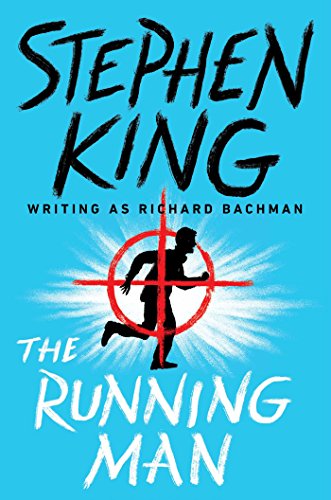 The dystopian tale The Running Man is set in a not-too-distant future where one of the only ways to generate money is by taking part in obscene reality programs, including one called The Running Man that involves man-hunting.
The book is quite dark and terrifying, and it reminds me a lot of Squid Game in how it shows individuals trying to get money but ultimately risking their lives. Ben Richards enters The Running Man in need of money to support his family and a sick child.
Ben only needs to avoid detection for 30 days to walk away with a sizable financial reward. But will he be successful?
The Running Man, a must-read book like Squid Games, is gripping from start to finish.
6. Panic by Lauren Oliver
Every summer, a perilous game called Panic takes place in the abandoned town of Carp, where recent high school grads take part. Only one will be awarded the prize money at the conclusion of the game. The games are too risky—even fatal—to play.
But is the danger worth it? The plot makes you curious about everything surrounding fear, whether you know who wins or doesn't panic or who will or won't face the tasks.
Panic, the most recent Amazon Prime Video series, touches on some of the same anxiety-inducing themes as Squid Game.
This is a somber and depressing book about crime, debt, and loss. Two parallel stories are followed in The Law of Lines.
Se-oh, a woman who lived with her father until she returned home to discover their home in flames, is on one side of the table. Given that her father had a mountain of debt, the police determine that he committed suicide.
Se-oh, however, is not happy with this justification. She therefore conducts her own investigation.
Ki-jeong is over there on the other side. One day, she gets a call informing her that her younger half-sister has passed away. Her death was also determined to be a suicide, but Ki-jeong isn't satisfied with this either. She then visits the campus of her sister's institution to learn the truth.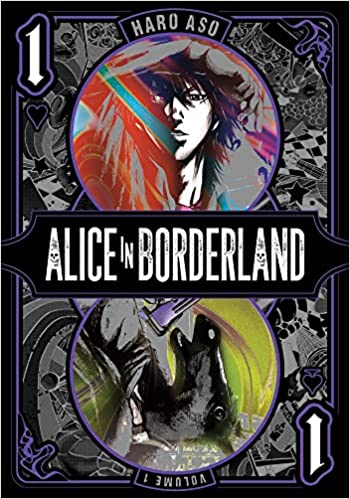 The English version of this manga hasn't yet been released, thus… However, I simply had to include it on this list! Although you may preorder it now and watch the Netflix adaption while you wait, it won't be released until March 15, 2022.
This manga's main character battles with his personal issues, like like Squid Game. Arisu is the man, and he longs for a life-altering item. One night, while watching fireworks with two of his buddies, they all suddenly find themselves in Borderland, a parallel universe.
People are compelled to play a series of lethal games there if they wish to survive. This is one of the novels where the problems are most comparable, despite the fact that they are distinct and more mind-bogglingly complex.
In All of Us Villains, seven families choose a champion to compete in a tournament where there can only be one winner. This is a more fantastical story, for the prize of winning is control over a wellspring of high magick for the next two decades.
So the seven champions (ehm, villains) enter the arena with one task: to kill each other and be the last one standing. This year, not everyone has to compete. So the seven teens have a choice — to accept their fate or rewrite it.
This is a book in which the competition is more willing than forced — just like Squid Game. Because the families don't have to compete in the tournament, they choose to do so for their personal gain.
Plus, it may not be $38 million dollars, but the prize still comes with a huge amount of power.
The morality and secrets of Your Republic Is Calling You are discussed. Like Squid Games, it also has a North Korean character. Instead of being action-packed, the tale is more character-driven. It comes after Gi-yeong.
He imports international movies into South Korea. He's married and has a daughter. Additionally, he has been a spy for North Korea for more than 20 years. One day receives an email from the home office ordering him to report back to their main office by the following day.
For the past ten years, he hasn't heard a word from them. Is the message accurate? Has his identity been revealed to anyone?
Here are other books to look out for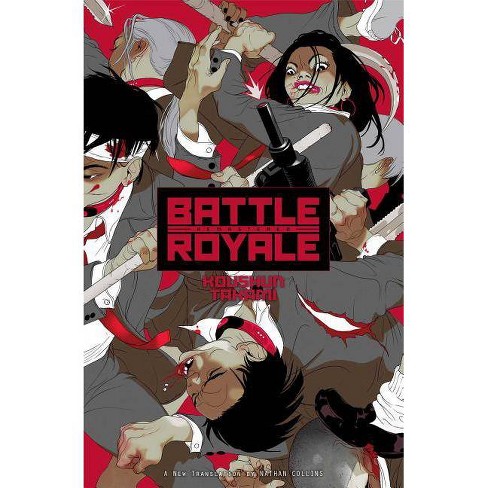 Due to its immense popularity, many people believed The Hunger Games to be a Battle Royale knockoff (even though it isn't).
This comic centers on a group of individuals who are made to play a fatal game in which there is only one victor, similar to Squid Game. However, in this scenario, the participants are high school students who are brought to a remote island.
A dictatorial program also gives them a ton of weaponry, so they are the ones that murder one another. Though less structured than Squid Game, it is just as vicious, violent, and exciting.
12. Unwind by Neal Shusterman
Unwind is a book about a dystopian society where abortion is forbidden but children between the ages of 13 and 18 can be unwound. It is the ideal choice for fans of Squid Game.
According to the definition of unwinding, it is "a technique by which a child is both ended and maintained alive"; in other words, every portion is transplanted, therefore the children are not actually dead but rather split.
And when their children are too stupid, too problematic, or too challenging, parents actually sign for them to be unraveled. The story follows a group of teenagers as they flee this absurd law.
Unwind is a wonderfully heart-wrenching, interesting, and thought-provoking film that will make your emotions burst.
For more books to read, you can check out these completed manga series or our list of Harry potter books to read.
Let us know which book you found interesting!