Teen Love Poems That Will spark Up The Teen In You
Teen Love Poems That Will spark Up The Teen In You.
Teen Love Poems  – Love is the world's most strong force. It has the ability to encourage people to go to unheard-of lengths to recapture lost love. What makes teenage love so special are the little things.
Stuff like hanging out at the mall, walking around with no place to go, listening to music together, and all night texting each other, so late that you fall asleep with your phone in your hand and the next day you can barely stay awake in class.
Teen Love Poems  – It's the excitement and confusion that comes with not knowing how long your relationship is going to last or what true love really is. Love for teenagers is beautiful and unpredictable. It is thrilling and challenging.
The most innocent feelings and expressions that one can convey to another person are brought out by these poems.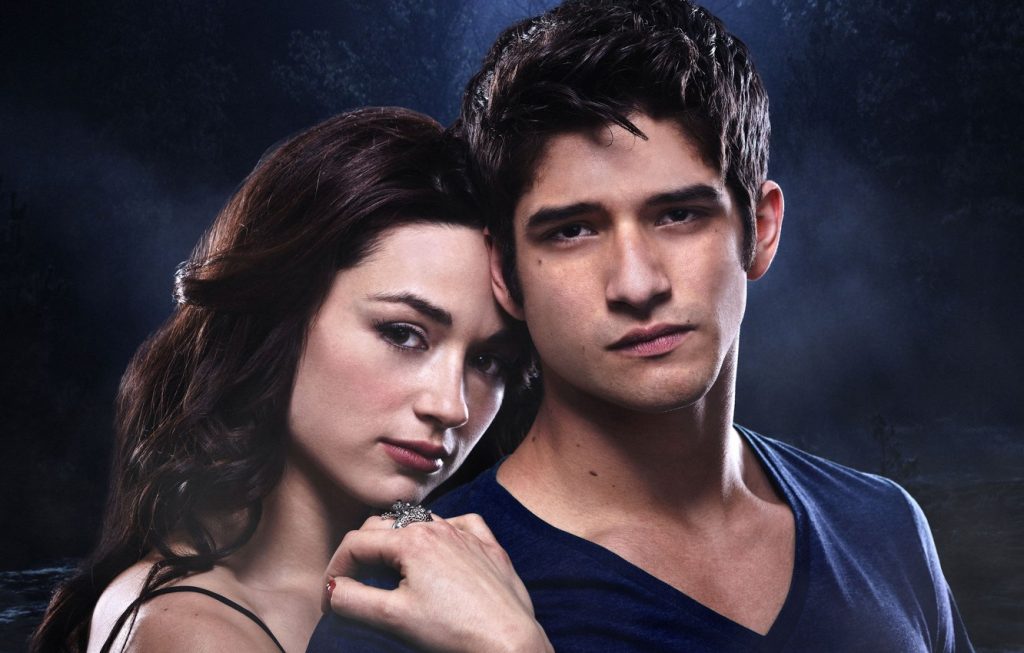 1. Sweetest Love Note
One night a guy & a girl were
driving home from the movies. The
boy sensed there was
something wrong because of the painful
silence they shared between them
that night. The girl then asked the boy to pull over
because she wanted to talk. She told him that her
feelings had changed & that it was time to move on.
A silent tear slid down his cheek as he
slowly reached into his pocket & passed her a folded note.
At that moment, a drunk driver was speeding down
that very same street. He swerved
right into the drivers seat, killing the boy.
Miraculously, the girl survived. Remembering the note, she
pulled it out & read it.
"Without your love, I would die."
2. Teacher's Pet
As I look back, it all seems funny now
Recalling all those awkward teen age years
I pushed the limits farther than allowed
Supposedly when young, we had no fears

Infatuation caught me with the blues
My heart was swollen by love's gentle sting
It was a crush that only left a bruise
Left by the diamond in her wedding ring

The first day I laid eyes on her, I fell
The lightning bolt she was, that shook my world
And to this day I swear I'd know her smell
Could she have read my mind, she'd likely hurled

I hated school but never missed her class
She said she loved me 'cause I made her laugh

by Daniel Turner
3. The Best Mistake
You made the mistake and now,
your afraid to face this day.

Your thoughts are racing through
and through.

You wonder if your family looks at
you as a disgrace, but you'er mother
takes you and reasures, your very
much loved in grace.

Even though your much to young
for this breathing little thing this
has become.

You couldn't just throw it out
like it was a peice of trash.

So you grow up and take the
path that led you to your best
mistake for years to come.

by Emily Kroeger
4. Sometimes instead of Pink I like Red
Sometimes instead of pink, I like Red
Sometime instead of playing with children,
I want to go on date

Sometime instead of Fishes, I like Swans
Sometime instead of T-shirt,
I want to wear Gowns

Sometime instead of Social problems,
I like to read Love story
Sometime instead of cute girl,
I want to look beautiful lady

Sometime instead of chocolate,
I like to receive Flowers
Sometime instead of meeting him for minutes,
I want to spend Hours

by Sakshi Singh
5. First Love
The arboretum looks as it did then
With silver maples dancing in the breeze
Wildflowers bloom within the narrow glen
Remember how we kissed beneath the trees?

One special oak displays the heart you carved
With our initials set within its wall
We were so young and yet our souls seemed starved
So passionate are teens when first they fall

Today I came to view the art we left
Surrounded by the blooms, the trees, the birds
And though my heart seeks you, I am bereft
Of promises defined by long lost words

I miss that passion coursing through our veins
Now you have left and loneliness remains
6. I miss you
I miss you,
like the sky misses the stars.
like the streets when there are no cars.
like a government that has no laws,
like music, when it is on pause.

I miss you,
like the desert misses the rain
like an addict without cocaine,
like a kiss that misses lips
like actors without their scripts

by Sharon De Fazio
7. Can't Say
I love you so much that it makes me cry
I would do anything for you, even die
I wanna tell you these things if I could, if I may
but it's one of those things that to you I can't say
I would climb up a mountain to hear you talk
I would swim the Atlantic to watch you walk
I would love to tell you it would make my day
It's just one of the little things that to you I can't say
I wanna make you believe all the things that I feel
I wanna let you know what I feel is for real
I know for these feelings I'm gonna pay,
but unfortunately, I can't say
I look your way and almost faint
It's so hard acting like a saint
I would like to tell you, it would blow you away
Unfortunately I can't say!

by Cheryl Cirelli
8. Smiles for Halls
As I see you in the hallway
I know that I am blessed
to have a girl as great as you
as you are above the rest.
Our love, it makes me smile
even when I am the deepest blue.
I know that the words I say are not enough
to show you how much I love you.
9. I Am in Love
I am in love; in love I say
it feels so good to be this way.
I wake up alive with bounds of energy
and smile all day at all that I see.
The man that I'm with is all that I need
though, he has his faults–this I will concede.
Our time together feels like cloud nine
and I know our love can stand the test of time.

by Cheryl Cirelli
10. Nostalgic
I remember the day we met like it was yesterday.
Your friends, my friends–they became our friends
and you and I became a couple.
I love our Sunday night dinners at Johnny Rocket
and our trips to the zoo.
I love dancing with you at formals
and staying awake talking to you.
I miss you when you are not near
and hate it so when we fight.
I hope that our love is strong enough
to last through all the long nights.
11. Center
You are my center when I begin to spin
too far out of control.
You are my hands
when I have scrapped my own falling.
You are my dream when I sleep in the night.
You are my love
and I can never have enough

by Cheryl Cirelli
12. I Love You
I melt when you
smile.
I can't breathe when you
speak.
Everything else fades away when you
touch me.
I think I might fly when you
kiss me.
All I know when you're around is
I love you.

by Jessica
13. Promise
Will my love ever end?
Will it ever fade?
Will you finally realize,
I am here to stay?

I call you when I need you,
Or when I wanna talk.
I know you'll always be there,
Just to take a walk.

So don't you forget this,
I love you so,
but you need to promise,
YOUR,
Love will always glow.

by Shayna
14. I Need You
I need your arms around me
I need to feel your touch
I need your understanding
I need your love so much
To think I held you yesterday
Your love is just a game
I am a candlewick
You've just blown out my flame
15. I Want To Be
I want to be your favorite hello,
And I want to be your hardest goodbye.
I want to be the one who never makes you cry,
The one who puts that sparkle in your eye.

I want to be the one you trust,
And I want to be the one you can tell all your secrets to.
I want to be the one always by your side,
The one you're stuck to like glue.

I want to be the one who makes you happy,
And I want to be the one who makes you smile.
I want to be the one waiting for you as you're walking down the aisle,
The one to whom you'd say, "For you, I'd walk a thousand miles."

I want to be the one you truly love,
And I want to be the one who fills your heart.
I want to be the one who's always there to hold you in the dark,
The one who loved you from the very start.
16. She Doesn't Know I Love Her
When did my feelings get so deep?
Why did they take that big long leap?
Going from friend to crush,
What a rush,

And I don't think she knows.

Since when did her smile make me go weak?
Since when did her tears make mine start to leak?
Why does this happen when I'm always so strong?
When people called me Superman I guess they were wrong,

And I don't think she knows.

When she talks I can't help but watch her lips,
To notice their shape and curves when they dip.
Wait, why am I looking? I don't even know.
And I can't help but wonder if she even knows.

Her beautiful eyes are nothing like ours.
They're so deep and bright; you'd believe they were stars
They pour forth emotions in raging rivers.
They could make even me believe that Santa always delivers,

And still she has no idea.

Her body is perfection, though she denies it.
It makes my head spin with every glance I give.
She could put any man under her spell,
But she doesn't know how I feel, and I don't think I'll tell.

I love how she looks and who she is
And how she makes me feel like this.
I love how she's beautiful and smart with a heart so strong
And how she lives every day like nothing could go wrong.

Still she hasn't got a clue.

Now school is at an end on the 11th at noon.
I wonder if she cares that I'm moving soon.
We're parting that day after school for many months.
I just wish I could have kissed her just once.

Now that I've said it with my poetic skill,
I don't think she knew, and now she never will.

by Jessica
17. Love Is
Love is a walk in the rain at night,
Two hands holding onto each other tight;
Love is honey on a pair of lips,
Onto a tender heart it drips;
Love is a soft and gentle touch;
Your heart, a child's hand may clutch,
Love is a song that stains the air,
Dead or not, it's always there;
Love is both the sun and moon,
Across the sky, like stars, it's strewn;
Love is a tree of abundant fruit,
Giving and serving with every new shoot;
Love is a document, faithful and strong,
To one another, now do you belong;
Love is a river that rages with passion,
Finding ways to calm pools no matter the fashion.

by Jessica
18. I Adore You
I can't seem to get you out of my mind.
The way you walk, the way you talk, the way your eyes shine.
I can't seem to understand the way you bend your head to listen to every word I say
And the way things between us are never dull or gray.

I can't seem to get you out of my mind.
The way you listen, the way you react, the way your smile never dies.
I can't seem to explain the fullness that I feel.
Sometimes looking at you, it all seems so surreal.

I can't seem to get you out of my mind.
The way my heart races when I see you, the way I don't want to say goodbye.
I can't seem to fathom why you talk to me as much as you do,
But I love it, and I can honestly say I adore you, too.
Teen Love Poems – In the name of love, the greatest art produced throughout the centuries has been established. There is an opportunity for relationships to feel really good or really bad.
It is time to put a pen on paper when things are fine, close your eyes, and remember what motivated you to love in the first place.
Dailytimepoems – Teen Love Poems