Take This Encanto Quiz to Find Out Which Character You are (And What Book to Read)
Ever desired to be a member of the Madrigal family? Would you like to know what gift Abuela's miracle will bestow upon you? You're singing "We Don't Talk About Bruno" nonstop. Find out which Madrigal family member you are by taking this Encanto quiz to determine what novel you ought to read.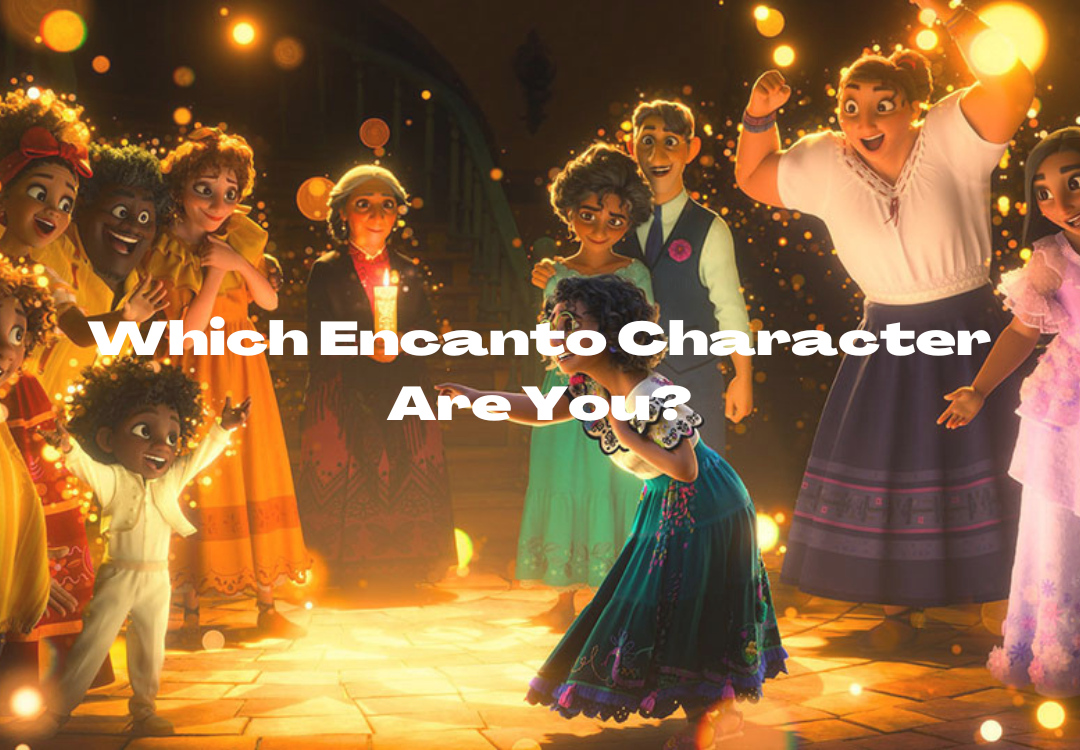 Encanto Quiz
A new animated Disney movie called Encanto depicts the tale of the Madrigals family, who reside in the highlands of Colombia.
Everyone who resides in the mystical home known as Casita has a unique talent, such as the capacity to change into a different person, the power to manipulate the weather, or the strength to lift multiple donkeys at once. Everyone has incredible talent.
Perhaps you have chosen to keep your ability to predict the future to yourself. Why not find out by taking this Encanto quiz?
ABUELA ALMA
You are Abuela Alma, the matriarch of the Madrigal family, who is tough but compassionate. That means you should read
A Long Petal of the Sea by Isabel Allende
Following the Spanish Civil War, a pregnant widow and the brother of her husband are left to mourn their losses and prepare for World War II. Thanks to a ship that poet Pablo Neruda leased, they are given the chance to start over in Chile. They spend the rest of their lives trying to get away from the ghosts of the past and find a place that they can call their own. CLICK HERE to read.
ANTONIO
You're Antonio, the child with a talent for befriending creatures of all sizes! That means you should read
When the Tiger Came Down the Mountain by Nghi Vo
When they encounter a hungry pack of tigers, nonbinary cleric Chih and their companions are eagerly hoping to be rescued by mammoths. The cleric uses a complex and moving tale of a tiger and her scholar lover to buy time, a tale that the tigers can't help but listen to and correct along the way from a tiger's point of view. CLICK HERE to read.
BRUNO
You are Bruno, a lonely and misunderstood psychic who is looking forward to rejoining the Madrigal clan. That means you should read
HERE and Now and Then by Mike Chen
A straightforward time travel operation from 2142 to 1996 is given to secret agent Kin, but when something goes wrong, he is unable to return to his own time. He is discovered by a rescue team eighteen years later, but can he go back to his former or present life? CLICK HERE to read!
READ ALSO!!!
CAMILO
You are Camilo, the magical shape-shifter who plays pranks! That means you should read
Black Leopard, Red Wolf by Marlon James
A tracker with a strong nose is recruited to find a mystery youngster who has been missing for three years. A weird search team of unanticipated characters, including a man with leopard shape-shifting abilities, joins the tracker. It is an incredible story of power, ambition, and mystery that draws on African mythology. CLICK HERE to read!
DOLORES
You're the reserved cousin who is aware of everyone's secrets, Dolores! That means you should read.
The Book of Lost Saints by Daniel Jose Older
By day Ramon works as a hospital security guard, and by night he is a DJ. His aunt Marisol vanished during the Cuban Revolution before he was born, so he never got to meet her. Ramon must figure out what happened to her in order to release her, but she begins to follow him about and learn her own tale through his nightmares. CLICK HERE to read!
ISABELA
You're Isabela, the sister with the good fortune and the enchanted green thumb.! That means you should read
This Poison Heart by Kalynn Bayron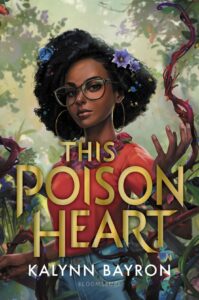 Briseis was endowed from birth with the talent to instantly transform seeds into fully grown plants and the dexterity to handle plants that are harmful but necessary for potent concoctions. Briseis is left with a sizable estate after a family member passes away, and she intends to use the estate's gardens to control her magic. But as guests arrive at her door looking for rare elixirs, she discovers the home has a dark past. CLICK HERE to read!
READ ALSO!!!
JULIETA
You are Julieta, the gifted cook whose dishes may heal any illness! That means you should read
Natalie Tan's Book of Luck and Fortune by Roselle Lim
When Natalie's mother passes away, she is distraught. She can finally realize her dream of becoming a chef thanks to her grandmother's former restaurant and cookbook, but loss also brings with it a significant opportunity. She discovers, however, as she goes through the cookbook, that her grandmother's dishes has supernatural abilities that go beyond simply satisfying hunger. CLICK HERE to read!
LUISA
You're Luisa, the eldest sister who is incredibly strong and will stop at nothing to support her family! That means you should read
When We Were Birds by Ayanna Llyod Banwo
Yejide, the next woman in her family line to assume the responsibility of leading the citizens of her Trinidad and Tobago city's souls to the hereafter, has grudgingly accepted her fate. By accepting a job as a gravedigger, Darwin has deviated from the Rastafarian tradition of his family to postpone dying. Yejide and Darwin must face their own fates and the restless spirits of their city when they first meet at the gates of the largest cemetery. CLICK HERE to read!
MIRABEL
You are Mirabel, the late-blooming lead character with a noble heart! That means you should read
The Inheritance of Orquidea Divina by Zoraida Cordova
As Orqudea Divina's life comes to an end, she invites her heirs to claim their unspoken inheritance. Exactly seven years later, her extraordinary abilities have had a peculiar impact on her family. But when someone makes an attempt to wipe off Orqudea's dynasty by killing each member one by one, the family leaves for Ecuador to learn the mysteries of the matriarch before it's too late. CLICK HERE to read!
READ ALSO!!!
PEPA
You are Pepa, the erratic aunt whose feelings affect the climate! That means you should read
Black Sun by Rebecca Roanhorse
A story of fate, prophesy, and magic unfolds when the winter solstice and a rare solar eclipse coincide. The world will never be the same once a traveler with the ability to calm waves with song transports a seemingly unimportant passenger to a faraway place that was influenced by pre-Columbian America. CLICK HERE to read!
Neuromancer by William Gibson (1984)
The Shockwave Rider by John Brunner is thought to have been the first cyberpunk novel, although Neuromancer is unquestionably credited with popularizing and defining the subgenre. With a touch of The Matrix thrown in, it has a plot similar to that of Johnny Mnemonic (which was based on a short story also written by William Gibson). The plot centers on a data thief who is on the run after some vengeful ex-employees injured his nervous system. This novel not only won the Gibson Hugo, Nebula, and Philip K. Dick prizes, but it also established the motifs that would be used throughout the genre. CLICK HERE to read!
Frankenstein, or the Modern Prometheus by Mary Shelly (1818)
We must discuss this book when discussing cultural touchstones in the science fiction genre. Although it's frequently referred to be the first science fiction book, that's not exactly accurate. She isn't even the first woman to write science fiction; that distinction belongs to Mary Cavendish of The Blazing World. Even so, some 200 years before Jurassic Park, Shelley posed the fundamental question for science fiction as we know it: what happens when Man plays God? CLICK HERE to read!
The books span a wide range of genres, and they're all excellent books, in fact. You ought to consider reading them all!
We hope you've been able to discover your personality through this Encanto quiz. Let your friends take this Encanto quiz to know their personalities too!