Best Fantasy Poems you can Read for Mere Fantasies
Best Fantasy Poems you can Read for Mere Fantasies.
Fantasy: This article is the list of all-time best Fantasy poems written by well-known Poets. These poems in list format are the best examples of fantasy poems ever written by renowned poets.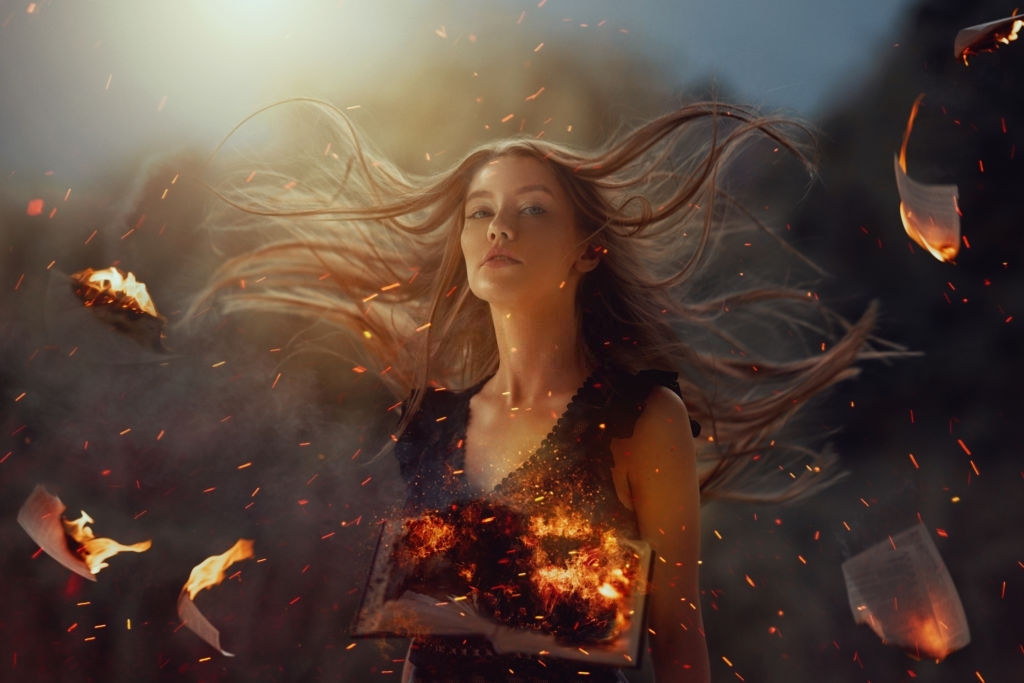 The following fantasy poems are from famous poets and these are the best fantasy poems to feel good. The most beautiful fantasy poem was ever written. Read all poems for fantasy.
1. The Fairies
Up the airy mountain,
Down the rushy glen,
We daren't go a-hunting
For fear of little men;
Wee folk, good folk,
Trooping all together;
Green jacket, red cap,
And white owl's feather!
Down along the rocky shore
Some make their home,
They live on crispy pancakes
Of yellow tide-foam;
Some in the reeds
Of the black mountain lake,
With frogs for their watch-dogs,
All night awake.

High on the hill-top
The old King sits;
He is now so old and gray
He's nigh lost his wits.
With a bridge of white mist
Columbkill he crosses,
On his stately journeys
From Slieveleague to Rosses;
Or going up with music
On cold starry nights,
To sup with the Queen
Of the gay Northern Lights.

They stole little Bridget
For seven years long;
When she came down again
Her friends were all gone.
They took her lightly back,
Between the night and morrow,
They thought that she was fast asleep,
But she was dead with sorrow.
They have kept her ever since
Deep within the lake,
On a bed of flag-leaves,
Watching till she wake.

By the craggy hill-side,
Through the mosses bare,
They have planted thorn-trees
For pleasure here and there.
Is any man so daring
As dig them up in spite,
He shall find their sharpest thorns
In his bed at night.

Up the airy mountain,
Down the rushy glen,
We daren't go a-hunting
For fear of little men;
Wee folk, good folk,
Trooping all together;
Green jacket, red cap,
And white owl's feather!
2. Jabberwocky
'Twas brillig, and the slithy toves
Did gyre and gimble in the wabe:
All mimsy were the borogoves,
And the mome raths outgrabe.

'Beware the Jabberwock, my son!
The jaws that bite, the claws that catch!
Beware the Jubjub bird, and shun
The frumious Bandersnatch!'

He took his vorpal sword in hand:
Long time the manxome foe he sought-
So rested he by the Tumtum tree,
And stood awhile in thought.

And, as in uffish thought he stood,
The Jabberwock, with eyes of flame,
Came whiffling through the tulgey wood,
And burbled as it came!

One, two! One, two! And through and through
The vorpal blade went snicker-snack!
He left it dead, and with its head
He went galumphing back.

'And hast thou slain the Jabberwock?
Come to my arms, my beamish boy!
O frabjous day! Callooh! Callay!'
He chortled in his joy.

'Twas brillig, and the slithy toves
Did gyre and gimble in the wabe:
All mimsy were the borogoves,
And the mome raths outgrabe.
3. La Belle Dame Sans Merci
Oh what can ail thee, knight-at-arms,
Alone and palely loitering?
The sedge has withered from the lake,
And no birds sing.

Oh what can ail thee, knight-at-arms,
So haggard and so woe-begone?
The squirrel's granary is full,
And the harvest's done.

I see a lily on thy brow,
With anguish moist and fever-dew,
And on thy cheeks a fading rose
Fast withereth too.

I met a lady in the meads,
Full beautiful – a faery's child,
Her hair was long, her foot was light,
And her eyes were wild.

I made a garland for her head,
And bracelets too, and fragrant zone;
She looked at me as she did love,
And made sweet moan.

I set her on my pacing steed,
And nothing else saw all day long,
For sidelong would she bend, and sing
A faery's song.

She found me roots of relish sweet,
And honey wild, and manna-dew,
And sure in language strange she said –
'I love thee true'.

She took me to her elfin grot,
And there she wept and sighed full sore,
And there I shut her wild wild eyes
With kisses four.

And there she lulled me asleep
And there I dreamed – Ah! woe betide! –
The latest dream I ever dreamt
On the cold hill side.

I saw pale kings and princes too,
Pale warriors, death-pale were they all;
They cried – 'La Belle Dame sans Merci
Hath thee in thrall!'

I saw their starved lips in the gloam,
With horrid warning gaped wide,
And I awoke and found me here,
On the cold hill's side.

And this is why I sojourn here
Alone and palely loitering,
Though the sedge is withered from the lake,
And no birds sing.

By John Keats
4. The Leprechaun
Little Cowboy, what have you heard,
Up on the lonely rath's green mound?
Only the plaintive yellow bird
Sighing in sultry fields around,
Chary, chary, chary, chee-ee!—
Only the grasshopper and the bee?—
'Tip-tap, rip-rap,
Tick-a-tack-too!
Scarlet leather, sewn together,
This will make a shoe.
Left, right, pull it tight;
Summer days are warm;
Underground in winter,
Laughing at the storm!'
Lay your ear close to the hill.
Do you not catch the tiny clamour,
Busy click of an elfin hammer,
Voice of the Leprachaun singing shrill
As he merrily plies his trade?
He's a span
And a quarter in height.
Get him in sight, hold him tight,
And you're a made
Man!

You watch your cattle the summer day,
Sup on potatoes, sleep in the hay;
How would you like to roll in your carriage,
Look for a duchess's daughter in marriage?
Seize the Shoemaker—then you may!
'Big boots a-hunting,
Sandals in the hall,
White for a wedding-feast,
Pink for a ball.
This way, that way,
So we make a shoe;
Getting rich every stitch,
Tick-tack-too!'
Nine-and-ninety treasure-crocks
This keen miser-fairy hath,
Hid in mountains, woods, and rocks,
Ruin and round-tow'r, cave and rath,
And where the cormorants build;
From times of old
Guarded by him;
Each of them fill'd
Full to the brim
With gold!

I caught him at work one day, myself,
In the castle-ditch where foxglove grows,—
A wrinkled, wizen'd, and bearded Elf,
Spectacles stuck on his pointed nose,
Silver buckles to his hose,
Leather apron—shoe in his lap—
'Rip-rap, tip-tap,
Tick-tack-too!
(A grasshopper on my cap!
Away the moth flew!)
Buskins for a fairy prince,
Brogues for his son,—
Pay me well, pay me well,
When the job is done!'
The rogue was mine, beyond a doubt.
I stared at him; he stared at me;
'Servant, Sir!' 'Humph!' says he,
And pull'd a snuff-box out.
He took a long pinch, look'd better pleased,
The queer little Leprachaun;
Offer'd the box with a whimsical grace,—
Pouf! he flung the dust in my face,
And while I sneezed,
Was gone!
5. The Maids of Elfin-Mere
When the spinning-room was here
Came Three Damsels, clothed in white,
With their spindles every night;
One and Two and three fair Maidens,
Spinning to a pulsing cadence,
Singing songs of Elfin-Mere;
Till the eleventh hour was toll'd,
Then departed through the wold.
Years ago, and years ago;
And the tall reeds sigh as the wind doth blow.

Three white Lilies, calm and clear,
And they were loved by every one;
Most of all, the Pastor's Son,
Listening to their gentle singing,
Felt his heart go from him, clinging
Round these Maids of Elfin-Mere.
Sued each night to make them stay,
Sadden'd when they went away.
Years ago, and years ago;
And the tall reeds sigh as the wind doth blow.

Hands that shook with love and fear
Dared put back the village clock,—
Flew the spindle, turn'd the rock,
Flow'd the song with subtle rounding,
Till the false 'eleven' was sounding;
Then these Maids of Elfin-Mere
Swiftly, softly, left the room,
Like three doves on snowy plume.
Years ago, and years ago;
And the tall reeds sigh as the wind doth blow.

One that night who wander'd near
Heard lamentings by the shore,
Saw at dawn three stains of gore
In the waters fade and dwindle.
Never more with song and spindle
Saw we Maids of Elfin-Mere,
The Pastor's Son did pine and die;
Because true love should never lie.
Years ago, and years ago;
And the tall reeds sigh as the wind doth blow.
6. The Song of Wandering Aengus
In Irish mythology, Aengus is the fae god of love, youth and poetic inspiration.

I went out to the hazel wood,
Because a fire was in my head,
And cut and peeled a hazel wand,
And hooked a berry to a thread;
And when white moths were on the wing,
And moth-like stars were flickering out,
I dropped the berry in a stream
And caught a little silver trout.

When I had laid it on the floor
I went to blow the fire a-flame,
But something rustled on the floor,
And some one called me by my name;
It had become a glimmering girl
With apple blossom in her hair
Who called me by my name and ran
And faded through the brightening air.

Though I am old with wandering
Through hollow lands and hilly lands,
I will find out where she has gone,
And kiss her lips and take her hands;
And walk among long dappled grass,
And pluck till time and times are done,
The silver apples of the moon,
The golden apples of the sun.

By W.B. Yeats
7. The Night Before Christmas
'Twas the night before Christmas, when all through the house
Not a creature was stirring, not even a mouse;
The stockings were hung by the chimney with care,
In hopes that St. Nicholas soon would be there;
The children were nestled all snug in their beds,
While visions of sugar-plums danced in their heads;
And mamma in her kerchief, and I in my cap,
Had just settled down for a long winter's nap,
When out on the lawn there arose such a clatter,
I sprang from the bed to see what was the matter.
Away to the window I flew like a flash,
Tore open the shutters and threw up the sash.
The moon, on the breast of the new-fallen snow,
Gave the lustre of mid-day to objects below,
When, what to my wondering eyes should appear,
But a miniature sleigh, and eight tiny reindeer,
With a little old driver, so lively and quick,
I knew in a moment it must be St. Nick.
More rapid than eagles his coursers they came,
And he whistled, and shouted, and called them by name:
'Now, Dasher! now, Dancer! now, Prancer and Vixen!
On, Comet! on Cupid! on, Donder and Blitzen!
To the top of the porch! to the top of the wall!
Now dash away! dash away! dash away all!'
As dry leaves that before the wild hurricane fly,
When they meet with an obstacle, mount to the sky,
So up to the house-top the coursers they flew,
With the sleigh full of toys – and St. Nicholas too.
And then in a twinkling I heard on the roof
The prancing and pawing of each little hoof.
As I drew in my head, and was turning around,
Down the chimney St. Nicholas came with a bound.
He was dressed all in fur from his head to his foot,
And his clothes were all tarnished with ashes and soot;
A bundle of toys he had flung on his back,
And he looked like a peddler just opening his pack.
His eyes how they twinkled! his dimples how merry!
His cheeks were like roses, his nose like a cherry;
His droll little mouth was drawn up like a bow,
And the beard of his chin was as white as the snow.
The stump of a pipe he held tight in his teeth,
And the smoke it encircled his head like a wreath;
He had a broad face and a little round belly
That shook, when he laughed, like a bowlful of jelly.
He was chubby and plump – a right jolly old elf;
And I laughed when I saw him, in spite of myself.
A wink of his eye, and a twist of his head,
Soon gave me to know I had nothing to dread;
He spoke not a word, but went straight to his work,
And filled all the stockings; then turned with a jerk,
And laying his finger aside of his nose,
And giving a nod, up the chimney he rose.
He sprang to his sleigh, to his team gave a whistle,
And away they all flew like the down of a thistle;
But I heard him exclaim, ere he drove out of sight,
'Happy Christmas to all, and to all a good-night!'

8. The Dreamer – A Visual Video Poem

Majestically I walked with beasts once I feared
while jeweled song birds serenaded and cheered
The Sun speckled lands in lustrous dots of gold
I smiled, as lion cubs frisked with lambs made bold
by the eyes of proud mothers observing their fold
A conjoined Unison… 'The Sacred Law of Old'

Children I once played with beat a pathway to me
Laughing and welcoming… oh so jubilantly
Amazingly I ran to them on legs so strong
Loping with cheetahs in tune to our song
Lovers outran flamingos in a flurry of pink
The sky blushed with them keeping in sync

Life's expectations became a manifestation
Savage beasts tamed in man's aspirations
Fantasy meeting reality like a carpet unrolled
Last night I bought a dream that a dreamer sold

And just like that my fate was sealed…
As I became ~ A Vendor of Dreams ~
Snapping me out of my sweet languor

"Dream Seller wake up"… I hear him whisper
Another lost Soul barely able to cope…
"Would you accept a dollar for your Dream of Hope?"
9. The Enchanted Forest
The woods were silent except for the shifting
soft sounds of his hooves as they fell upon
the forest floor. There he stood amid the mist in
his white majestic coat calling to me to come
to him and ride upon his back, vanish with him,
(as the sun lay dying into quiet shades of twilight)
into an unknown sacred secret realm where no
one's footsteps could follow.

I stroked his soft warm velvet nose and felt the
subtle flair of his nostrils breath on my hand.
When I climbed upon his back we rode
as one as our love and trust in each other
had slowly grown into a synergy unsurpassed.
Moonlight filtered through the verdant trees
as darkness enveloped the starry sky.
Suddenly we found ourselves in a glade
where we were surrounded by the soft glow
of tiny faeries as numerous as fireflies.

We were warmly welcomed into their sacred
sanctuary and I felt enchanted by their sylvan
beauty as two tiny faeries braided long strands
of my golden hair, intertwining fragrant flowers.
I was asked if I would help to keep the forest
safe from clear cutting, and I promised I would.
I awoke to the faint sound of hoofbeats as dawn
was rising and there were pretty flowers in my hair.
10. The Dream
DEAR love for nothing less than thee
Would I have broke this happy dream;
It was a theme
For reason much too strong for fantasy.

Therefore thou waked'st me wisely; yet 5
My dream thou brok'st not but continued'st it.

Thou art so true that thoughts of thee suffice
To make dreams truths and fables histories;
Enter these arms for since thou thought'st it best
Not to dream all my dream let 's act the rest.
10

As lightning or a taper's light
Thine eyes and not thy noise waked me;
Yet I thought thee¡ª
For thou lov'st truth¡ªan angel at first sight;
But when I saw thou saw'st my heart 15
And knew'st my thoughts beyond an angel's art
When thou knew'st what I dreamt when thou knew'st when
Excess of joy would wake me and cam'st then
I must confess it could not choose but be
Profane to think thee anything but thee.
20

Coming and staying show'd thee thee
But rising makes me doubt that now
Thou art not thou.

That Love is weak where Fear 's as strong as he;
'Tis not all spirit pure and brave 25
If mixture it of Fear Shame Honour have.

Perchance as torches which must ready be
Men light and put out so thou deal'st with me.

Thou cam'st to kindle go'st to come: then I
Will dream that hope again but else would die.
30

By John Donne
11. Listen With Your Heart
Listen with your heart to the music that I play
It belongs to ethereal voices of the wind and of the rain.
It belongs to mendearing rivers that lead you far away
Let my song be your dream giver as oars rhythms gently sway.

Take my hand.Let me take you places that you do not know about
I will shower you with magic and treasures yet unfound.

I will not promise you butterflies on the next early dawn
but we'll walk through paths, where you feel solaced
by one look into these eyes with an unfading glow.

I will not promise you sunsets reflecting on my face
but you'd feel last crimson-embers within my warm embrace.

Take my hand.Let me take you places where life is young and free
All dark forests, I will paint with colours, in a world for you and me

Listen with your heart to the music that I play
It belongs to ethereal voices of the wind and of the rain.
It belongs to mendearing rivers that will lead you far away
Let my song be your dream giver as oars rhythyms gently sway.
12. Goddess of the Night
Where Luna treads are silver threads, the wisps of clouds that slide
through sky of night, and shining white, they part so she might glide
serenely through dark twilight's blue with slow and regal grace.
And to our world, with aspect pearled, she turns a beaming face.

She casts her glow on those below who love her mystery. . .
who reverence her as with allure, she dances on the sea.
The lovers sigh as by and by, the night fades into day.
And in their dreams she softly gleams before she slips away.
13. A Prince for Roseanne
A long long time ago there lived a king.
His lovely daughter he'd give anything.

She walked about, jewels dripping from each hand,
talking down to all, thinking she was grand.

There was but one thing missing from her life.
But not one prince desired her for his wife.

Her personality repulsed all men.
They'd meet her once, then not see her again.

Her father found for her one rich old king
but she preferred young, handsome and charming.

One day the perfect suitor came along.
This handsome man wooed Roseanne with a song.

How beautiful his voice! How sweet his face.
A man was he of talent and of grace.

The opposite of spoiled Roseanne was he.
The king arranged their wedding anxiously!

However, no one knew from whence he came.
Though very rich, this young prince had no fame.

How was it he could even stand Roseanne,
the princess from whom all the others ran?

He had so much. Why waste it all on her?
Despite good looks, Roseanne had no allure.

One thing he asked for. This is what he said:
"Inside my castle we must both be wed."

The wedding guests felt great relief and bliss,
for Roseanne soon would get her first true kiss!

But unbeknownst to them, the handsome man
Roseanne was marrying had his own plan.

When he was young, a witch on him had cast
a spell! It would be broken now at last!

The ceremony started. Vows were said.
The prince then raised the veil from his wife's head.

He softly kissed her lips. Then something weird!
The castle they all stood in disappeared.

The wedding guests waist-high in water stood.
The prince changed too, and he did not look good.

His voice so beautiful became a croak.
The king stood there about to have a stroke!

The splendid castle had become a bog;
The groom leaped happily – once more a frog!
If you like any of the poems above — I hope you will take the time to send me a brief comment in the comment section of this article.
So, thank you so much for stopping by, and I hope you will love the poems as much as I do. Kindly share with your friends on social media handles.
Daily Time Poems.