Mother Daughter Poems (Poems about a Mother's Bond)
"Mother daughter poems" are always standing representation to show the deep emotions and passion shared between a mother and her daughter weather dead or alive.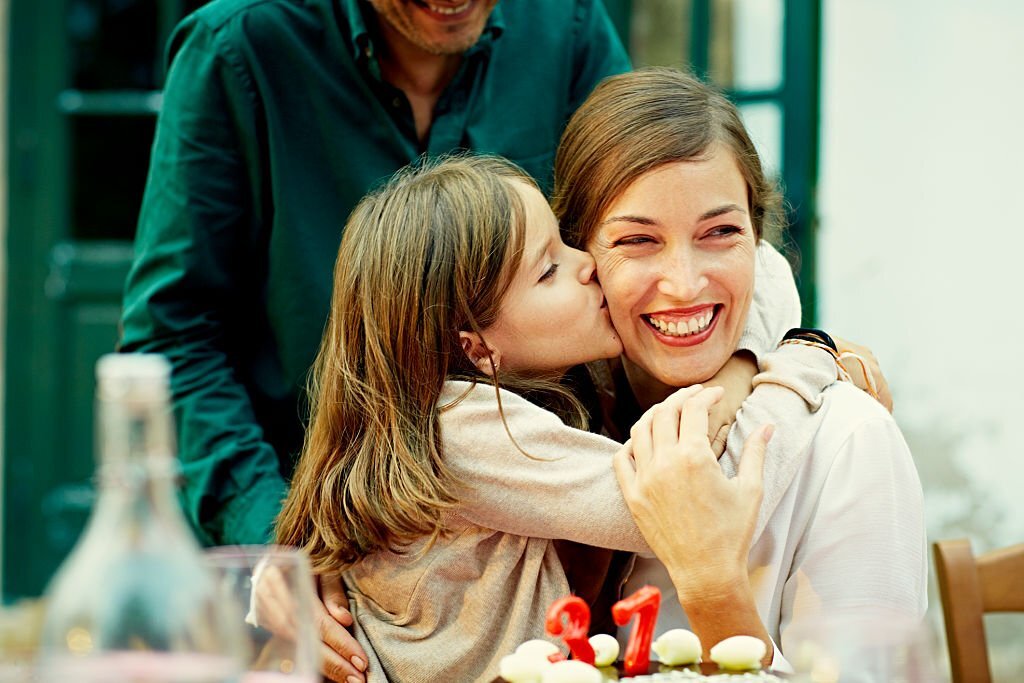 Mother Daughter Poems
Here, we've gathered some fantastic poems about mothers and daughters; poetry is the only way to truly capture the essence of this special relationship.
My Miracle Mother (Mother Daughter Poems)
Mom, I look at you

and see a walking miracle.

Your unfailing love without limit,

your ability to soothe my every hurt,

the way you are on duty, unselfishly,

every hour, every day,

makes me so grateful

that I am yours, and you are mine.

With open arms and open heart,

with enduring patience and inner strength,

you gave so much for me,

sometimes at your expense.

You are my teacher,

my comforter, my encourager,

appreciating all, forgiving all.

Sometimes I took you for granted, Mom,

but I don't now, and I never will again.

I know that everything I am today

relates to you and your loving care.

I gaze in wonder

as I watch you being you—

my miracle, my mother.
By, Joanna Fuchs
I Am Much Too Alone in This World, Yet Not Alone
I am much too alone in this world, yet not alone
enough
to truly consecrate the hour.
I am much too small in this world, yet not small
enough
to be to you just object and thing,
dark and smart.
I want my free will and want it accompanying
the path which leads to action;
and wants during times that beg questions,
where something is up,
to be among those in the know,
or else be alone.

I want to mirror your image to its fullest perfection,
never be blind or too old
to uphold your weighty wavering reflection.
I want to unfold.
Nowhere I wish to stay crooked, bent;
for there I would be dishonest, untrue.
I want my conscience to be
true before you;
want to describe myself like a picture I observed
for a long time, one close up,
like a new word I learned and embraced,
like the everyday jug,
like my mother's face,
like a ship that carried me along
through the deadliest storm.
READ ALSO!!!
I Can Count On You (Mother Daughter Poems)
Mom, whenever I feel weak,
I can count on you.
Your deep strength seems endless.

You let me draw on it,
you freely give it,
and I recover.

Mom whenever I stray from the path,
I can count on you.
You're here for me.

You help me find my way back
to what's right
and honest and worthwhile.

Mom whenever I get
too wrapped up in me, me, me,
I can count on you.

You quickly bring me back to earth,
reminding me of the importance
of love and service to others.

Everyone should have
a role model like you, Mom.
I love you,

and I want you to know:
you can count on me.
By, Joanna Fuchs
READ ALSO!!!
Little Wishes (Mother Daughter Poems)
Little wishes on great big stars.
Daughter, I make a wishes for you.
Keep on growing and keep on smiling.
And I'll keep loving all that you do.

Little dreamers wishing big things.
The world is your stage to display.
You can sing and you can dance.
Enjoy all that comes your way.

Little hopes in a great big world.
Nothing can stop your free spirit.
Make some noise, play a beat.
It's beautiful music when I hear it.

Little kisses from my now big girl,
You're growing up so fast it seems.
Pretty soon you'll leave the nest
And fly after all of your dreams.

Little girl I love you,
And I love you even more.
Because I made a wish once,
And you're what I wished for
By, Casarah Nance
READ ALSO!!!
The Ruse (Mother Daughter Poems)
She's beauty, style, poise and grace,
At least she appears to be.
But no one knows the girl who hides
Behind the face they see.

Her self-esteem is all but gone,
Of her ego there's barely a trace.
There's so much pain behind the mask
She wears upon her face.

Depression has controlled her life
With far too many tears.
Her smile is fake; she's good at it;
She's been doing it for years.

The cover is what attracts us
To the story within the book.
And she's afraid that without the ruse,
No one would bother to look.
By, Annabel Sheila
Tidal Wave Of Emotions
A tidal wave of emotions,
have sent my soul out to sea.
Crashing currents submersing,
what once was you and me.

Drifting afar distantly,
a glimpse of precious time.
While I held you close to me,
singing your favorite rhyme.

Rocking gently back and forth,
arms encircling you whole.
Lips pressed upon sweet innocence,
your cries I did console.

Praying the Lord may keep you;
wash your troubles away.
Hoping a bond forever remains,
the same tomorrow as today.

Splashing scents of adorable purity;
upon your mother's face.
I draw you closer, your tiny being;
and even tighter I embrace.

A riptide of adornment drowns;
a tidal wave within my soul.
I once was broken and severed,
but now am completely whole.

Consumed with pure admiration,
at the woman you've become.
Beautiful imperfections,
your absence chastised me numb.

Although I know you had to,
spread those vast angelic wings.
I still can hear the laughter,
of a child's heart that proudly sings.

These crashing, violent riptides;
will soon turn a peaceful wave.
Knowing the life I gave you,
is the life in me which you did save.

This current of my heart, is perfectly;
in synch with every beat.
A perfect bond between us;
without your love, I'm incomplete.
By, Stacy L. Stiles
Mother (Mother Daughter Poems)
Mother,
I see you working hard,
To give us a better life,
Working all those hours,
For people who barely
Give you a dime.

I see you trying,
To give us all it is,
That you can give,
Even though it means you,
Are the one who never gets.

I see the tears that drop,
When holidays come around,
When you think all we can see,
Under the Christmas tree,
Is the uncovered ground.

I see your struggle,
Raising us all on your own,
Never having time to yourself,
Never a moment alone,
Always baking something,
Or folding somebody's clothes,
Always cleaning up messes,
Or wiping a runny nose.

I see your love,
It's proven by everything you do,
Every time you say you love me,
I know you're telling the truth,
And even though I don't always say it,
But Mother I love you too.
By, Kari M. Forhan
A mother and her daughter have a unique relationship. Sharing poetry that express your relationship with one another also aids in understanding the sanctity and importance of the tie. By sharing our poems you can become a member of our community and participate actively in our literary activities.
Dailytime Poems.