Love Making Poems to Spice Up your Sex Foreplay must Read
Love Making Poems to Spice Up your Sex Foreplay must Read.
Love Making Poems – If you're seducing a new crush, reigniting an old flame, or holding your partner's romance alive, you can begin foreplay with words instead of your hands, stroking the mind of your partner effectively with tantalizing thoughts.
When you want to really spice things up or at least help with a sexy starting point when you're not sure what to say or want to write a full-on love letter), these lovemaking poems can come in handy.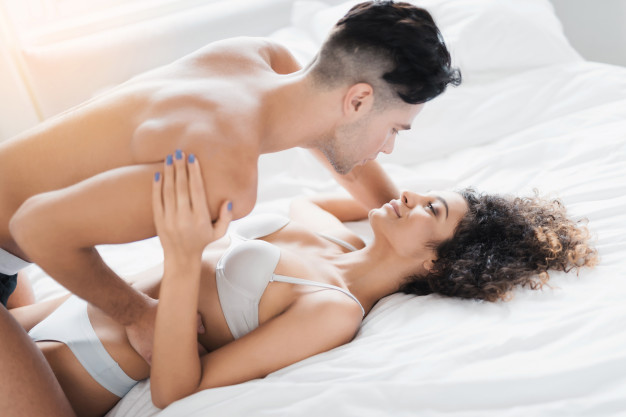 1. Love Making
Alone naked and horny
My body is screaming for you tonight.
This time I promise it's gonnna be just right.
Just let me show you what I can do without words
Pressing your body onto these curves
One little gasp for air expresses a thousand words
Your lips, turn me on with just a tender kiss
Your lips, on my other lips leave me at bliss.
My lips tickle and kiss your neck and I love your reaction.
We've only just begun and I've caused great satisfaction.

You suck on my neck and down to my lips you peck
I bite and place love notes on your chest, all swollen and wet
Your body against mine creates an indescribable heat
And ideas stir up as our genitals meet
Split my lips open, insert your dick into my slit.
Penetrate our insides while rubbing my clit.
The feeling you feel when it's gently forced in
We gotta make this last call it a passionate sin.

I rock back and fourth in the position you like
Hop on top of you like a pro, just like riding a bike.
2. Making Love
Underneath the moonlit sky, beneath a blanket of stars,
I lay with you in a land afar.
It's so quiet; all I can hear
is my breath I vaguely take with you so near.
You have my body bound.
I'm lost in your presence, where I can't be found.
You kiss my neck; it feels so nice.
You have me feeling so enticed.

As my body emerges,
it yearns and it urges
to feel your embrace
and to taste your taste.
As you put it in,
a little smile grins.
Should I whisper, faster?

Or should I scream for my Master?
You're pulling my hair,
I feel, as if I were floating on air.
As I tremble and begin to shake,
you quiver and quake.
Underneath the moonlit sky, beneath a blanket of stars,
I'm yours, wherever you are.

by Brandee Lyann Hilbert
3. All That We Are
Watching him as he sleeps
Almost irresistible urges hit me,
The urge to touch him
To caress his face
To lean down and kiss
His slightly parted lips;

Where had all my strength gone?
All the wants that I had tried
So hard to hide?
I move toward him
And kneel down,
He feels me there;

He pulls me to him
As his lips find mine
And I am helpless
Unable to even resist
And I know I don't want to;

I give myself over
our bodies entwine,
Time stands still
And two lovers
Share all that we are.

by Raquel Mckissock
4. Hours Of Passion
add you and me
subtract our clothes
divide my thighs
so we can multiply the times you make my love pour down
from the moans to the begging
your love makes it easy to want more of you
the way you enter me with satisfaction
most likely my responds with pleasure
there's no better feeling than this
when I explode be prepared to witness the moment

all of me belongs to you
just like that your tongue makes me lose my mind
climbing on top is my specialty
I enjoy riding your parade of fun
receiving love from you makes the night more than special
like the 4th of July my heart bursts with excitement
when you whisper softly in my ear your words
move through me like the wind on a chilly afternoon
in these sheets our love will unravel from hours of passion

by Regina Jaya Scott
5. Eternal Dance
It has begun with a touch, a smile a moment shared
Untamed emotions for which we were unprepared
You lead with your, hand in the small of my back
Lost looking into eyes of ivory black
Aesthetically, you command style
I become the muse of the dance for a while
Rhythmically we step, movements pulsating
The warmth of your hand I am embracing

Fingers entwined, bodies moving in time
Hearts pounding to their internal rhyme
In every breath, every step, every beat
With each twist and turn we feel complete
We've succumb to the hypnotic trance
Lovers gone astray in life's eternal dance
6. Light
In the dream, my life was smoke: I couldn't breathe.
So I ran, unwrap­ping myself down the beach
till your skin, the ocean, lapped at my knees.
I dove in. Your voice was a cur­rent,
a melody gath­er­ing words to itself
for us to sing, and we sang them,
and they swirled around us, iri­des­cent fish
bring­ing light to the world you were for me;

and then I was water, a river
wash­ing the night from your flesh,
and I cra­dled your body ris­ing in me
till you were clean, glow­ing,
and when you sur­faced, glis­ten­ing,
there was not an inch of you I didn't cling to.

by Richard Jeffrey Newman
7. "To A Dark Moses"
You are the one
I am lit for.

Come with your rod
that twists
and is a serpent.

I am the bush.
I am burning
I am not consumed.

by Lucille Clifton
8. "Sea Poppies"
Amber husk
fluted with gold,
fruit on the sand
marked with a rich grain,

treasure
spilled near the shrub-pines
to bleach on the boulders:

your stalk has caught root
among wet pebbles
and drift flung by the sea
and grated shells
and split conch-shells.

Beautiful, wide-spread,
fire upon leaf,
what meadow yields
so fragrant a leaf
as your bright leaf?

by H. D.
9. "Arrival" by William Carlos Williams
And yet one arrives somehow,
finds himself loosening the hooks of
her dress
in a strange bedroom—
feels the autumn
dropping its silk and linen leaves
about her ankles.
The tawdry veined body emerges
twisted upon itself
like a winter wind.

by William Carlos Williams
10. "Sultry Sunday"
Calloused fingertips
trace the silhouettes
of smooth, contrasting thighs.

They navigation rounded hips
with familiar fascination.
Inhalations whisper of longing.

The breaths catch…
while fingers orchestrate
an exhaled symphony of moans.
11. "Erotica"
I made love to her on paper.
and spilled ink like passion across the sheets.
I caressed her curves in every love letter.
I kissed up and down her thighs
in short sentences and prose.

I tasted all her innocence,
without a spoken word.
I bit her lip and pulled her hair,
in between the lines.
I made her arch her back and scream,
it only took a pen.

by S. T. P.
12. Dead In Love With You
I never felt this way before
For someone I really adore
No matter what I get from you
My passion won't vanish anymore
Your curves are just a masterpiece
For which I give my life and more
Your smile just shines up my day
When nothing goes the right way

All I need is just to embrace
My babe with the pretty face
Just a sip of your pink lips
While my arms around your hips
Want to feel your body shiver
Your heart jumping off your chest
Want to smell your gorgeous scent
Kiss you in each and every inch

So please babe don't be blue
Promise you; I'll be with you
And all fantasies will be true
By the moment I embrace you
When I see you once again
Your quiescent senses will get blown
And as we pass along the way
My hug will always be for you
Because I am dead in love with you.

by Ahmed Elmasry
13. The Love I Feel!
To hold you close, to have you near,
to have my breath, against your ear.
Whispering the words I long to say,
to show you my passion, in that special way.

The loving, the kissing would feel so right,
expressing our love, right through the night.
Our bodies come together in pure ecstasy,
thrusting and moaning, You become part of me.

Reaching that point there is no turning back,
our bodies explode together with love.
Now, cuddling and laughing, we've done it all,
I look up and smile, Oh! It's you I love.

by David Yearwood
14. An Intoxicating Experience
When she looked at him she developed a deep thirst.
Her body became so sensitive to his every move and word.
The way he looked right into her soul
as he spoke to her was the most intoxicating thing she had ever experienced.

As she ran her fingertips down his neck and shoulders
her heart beat increased with each caress.
They pulled each other close;
she could barely control her breath as he planted wet,
soft kisses on her mouth and chest.

This wasn't only love.
This was pure ecstasy at its finest.

by Elizabeth McGuire
15. Simple Things
Fairy wings
Dragon teeth
Fire in the lungs
Simple things
Lie beneath
The embers on the tongue

Rolling heavy
On the floor
Burning in between
Pushing steady
Close the door—
The swiftly shuttered screen

Heave your breath
Flick your tongue
Light me from within
Simple things
Lie beneath
The quiet at the end.
Love Making Poems – Love intensifies our thoughts and awakens our senses. What we experience is often sweet after a spring storm, like the scent of flowers and dirt.
It is stimulating occasionally, like the first taste of coffee in the morning. It can feel strong, in just a whisper, drowning us.
That's going to displace your truth. Every day, we begin to awaken with a ravenous appetite for the touch of our lovers and an insatiable thirst to caress them.
The person's sight and smell send signals to our body, unspoken and yet shouted.No wonder love is so powerfully addictive.