Poems for Lovers in Jail – Long Distance Relationships
Poems for Lovers in Jail – Long Distance Relationships.
Poems for Lovers in Jail – These I love you poems for your boyfriend may not have any artistic rhyme or cause, but these are the so special, love poems for your b.f that will make him cry and melt his heart in no time.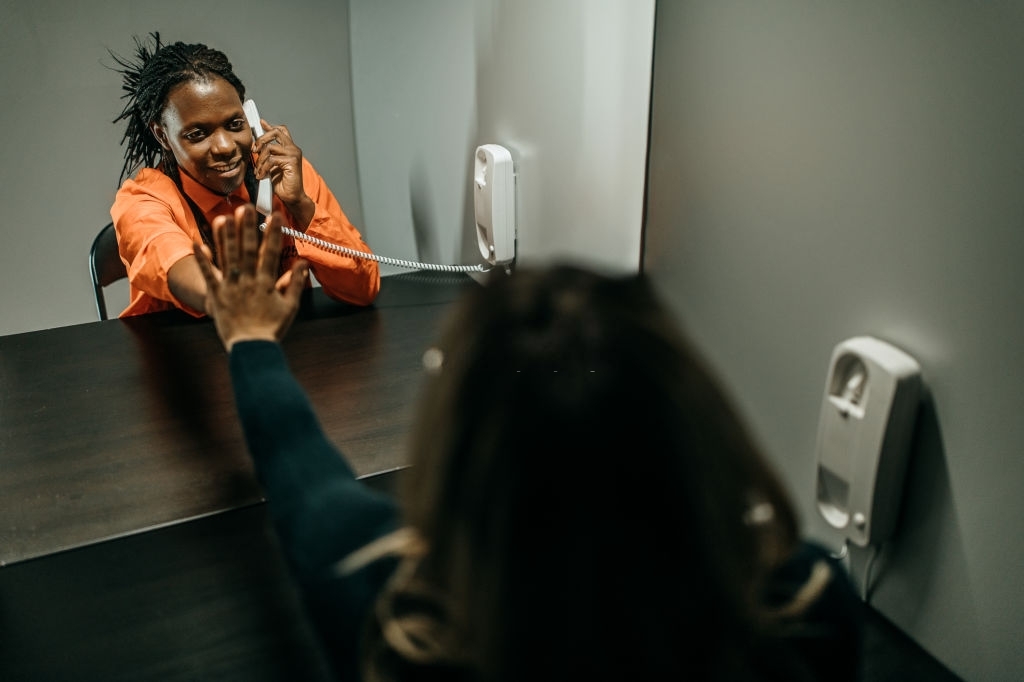 1. Prison Love
He lives in a cell, all hidden away
While she is out here, living her life, day to day
They share a bond, no one can understand
With guards all around they sit hand in hand
Playing a game or talking all day
The outside world cannot see how they make it this way
Its unconditional love they do share
Communication and trust is all they have there
All they get is a hug and a kiss
A special moment neither wants to miss
Simple letters each day in the mail
No one knows the strain a prison love entails
You give your all to make it last
Cuz it can all end so quick, so fast
It takes a lot of honesty and a lot of trust
Believing that the other won't give in to lust
– Poem by Bailey Staggs
2. In Search Of A Light
As I walk through the darkness,
My soul searches for a light.

A light which will guide me
Through the darkest and toughest times,
Never flickering or fading.

This body of light will always be
The one thing in this world
Keeping me on the right path…
– Poem by B. Hearne
3. Good Night My Love!
I am saying good night, it's so hard to do,
you are not here with me, but many miles away,
My heart is empty, and lonely inside,
As I wipe my tears, falling from my face.

I close my eyes, while going to sleep,
with sadness inside, I begin to weep.
I remember suddenly, what you said to me,
Just meet me in the clouds, we'll enjoy the ride.

When distance is a task, it can keep us apart,
Remember, I still hold you, close to my heart.
we will float through the clouds, till the miles are gone,
Just close your eyes, we'll pretend we're together.

I can see the clouds, oh, how beautiful they are,
I sit and wait, with hope in my heart,
one day we will be, together, for ever.
Good night my love, I'll be dreaming of you!
– Poem by David L Yearwood
4. The Game
Let me tell you about a game I play
Where I close my eyes and fade away

I float away to a special place
Beyond the stars and moon and space

In this special place you see
There are only two people – just you and me

In this place, all is right
Nothing but love, and we never fight

In this place, there is no sadness
No cells, no courts, none of that madness

No rules to follow, no laws to break
No bars to hold us or separate

No one to tell us we can't kiss or touch
I don't just tell you "I love you" – I show you how much

But eventually the game must end
My eyes must open, and reality sets in

But someday soon – I'm not sure when
I will close my eyes and play my game again
– Poem by Susan Christensen
5. My Baby
You're my baby
Never maybe
I'm your Wifey
Never might be
And even though you're so far away, just want to let you know I'll be here to stay
You're in jail
Can't pay your bail
Your innocence claim failed
Your daughter's missin' you, and her mommy is too
Questions like where's daddy makes me want to cry
I hold her hand, we try to get by
I can't just tell her daddy deals drugs
So I just smile at her and give her a hug
I wipe a tear and start thinking about you
Life is so hard living without you
Still I'm there every Monday and Sunday
Wishing you can just up and runaway
4 more years with you behind bars
Damn, I sigh, why does life have to be so hard?
– Poem by Una R. Deme
6. When I See You Again
When I see you again,
it will be like seeing
the most beautiful sunrise
and the brightest star
on the clearest night.
When I see you again,
my heart will be filled with love
as It was the day you left,
never missing a beat
growing stronger every passing day.
When I see you again,
time will have seemed to stop,
thinking only of the future
and what it holds.
– Poem by Sterling Seitz
7. The Old Prison
The rows of cells are unroofed,
a flute for the wind's mouth,
who comes with a breath of ice
from the blue caves of the south.

O dark and fierce day:
the wind like an angry bee
hunts for the black honey
in the pits of the hollow sea.

Waves of shadow wash
the empty shell bone-bare,
and like a bone it sings
a bitter song of air.

Who built and laboured here?
The wind and the sea say
-Their cold nest is broken
and they are blown away-

They did not breed nor love,
each in his cell alone
cried as the wind now cries
through this flute of stone.
– Poem by Judith Wright
8. In Prison
Wearily, drearily,
Half the day long,
Flap the great banners
High over the stone;
Strangely and eerily
Sounds the wind's song,
Bending the banner-poles.

While, all alone,
Watching the loophole's spark,
Lie I, with life all dark,
Feet tether'd, hands fetter'd
Fast to the stone,
The grim walls, square-letter'd
With prison'd men's groan.

Still strain the banner-poles
Through the wind's song,
Westward the banner rolls
Over my wrong.
– Poem by William Morris
9. Love Is A Prison, Amongst Other Things
Love is a prison, amongst other things
Love can find you and bind you
And never set you free.

Love is a bringer-home of truths
Love allows you a mirror-self to see
That years ago and years ahead
Are not enough to give you liberty.

Love is a prison, a power-quotient
Love should give you wings to flee
Instead of clipping them, silencing your song
Love should set you soaringly free.

Love is not as easy or free
As dreams have made it out to be
Love can help you or cripple you
But now, that is another story.

To each his own way of loving
Some weep and others keep
Their hearts in a cast iron chest
Then love becomes a prison, a life test;
Then flee-that is really the best.
– Poem by Rani Turton
10. I've won the race.
Young man, I'm new!
Old Sallow-face
Good luck to you!

I've turned about,
On The Jail Steps
And paid for sin.
And you come out,
As I go in.

Ten years! but mark,
I am free, free!
Ten years of dark
Shall gather me.

My wife long-while
She wept her pain.
She cannot smile;
She weeps again.

My little one
Shall know my call.
Child is there none
For sin grows tall.

Now who are you,
Spar of hell's flood?
And who, and who,
But your own blood?
– Poem by Eleanor Agnes Lee
11. My Dearest Love
I see you in my thoughts and dreams.
When I awake, how real it seems.
You aren't here to comfort me,
But soon I hope you will be.

No one truly knows or understands;
You have my heart in your hands.
My love is what you truly own.
Come soon and make our house a home.

Inside those walls you are doing your time,
Not being here with me is your only true crime.
Others in your life will come and go,
But my love is true, and I'm sure you know.

I may not be rich or the prettiest one,
But I love you so much; you are my sun.
You light up my life every time you call.
When the time is up, I begin to fall.

You are my stars, you are my moon,
Being with you will come very soon.
So when you sleep, take this to heart,
No one or nothing will keep us apart.
– Poem by Sherri Brown
Long Distance relationships are truthfully very hard to maintain, especially in a situation where you have to wait for a long period of time for your partner. These poems explain those kinds of situations with words. We hope you had a good read.
Daily Time Poems.