About Cinderella' by Roald Dahl and other Famous Funny Poems.
Cinderella: Cinderella, this poem was aimed at children and the clear, pleasing arrangement fits impeccably with the retold fairy tales. It gives the text a carefree sing song-like tone, even when the subject matter becomes dark.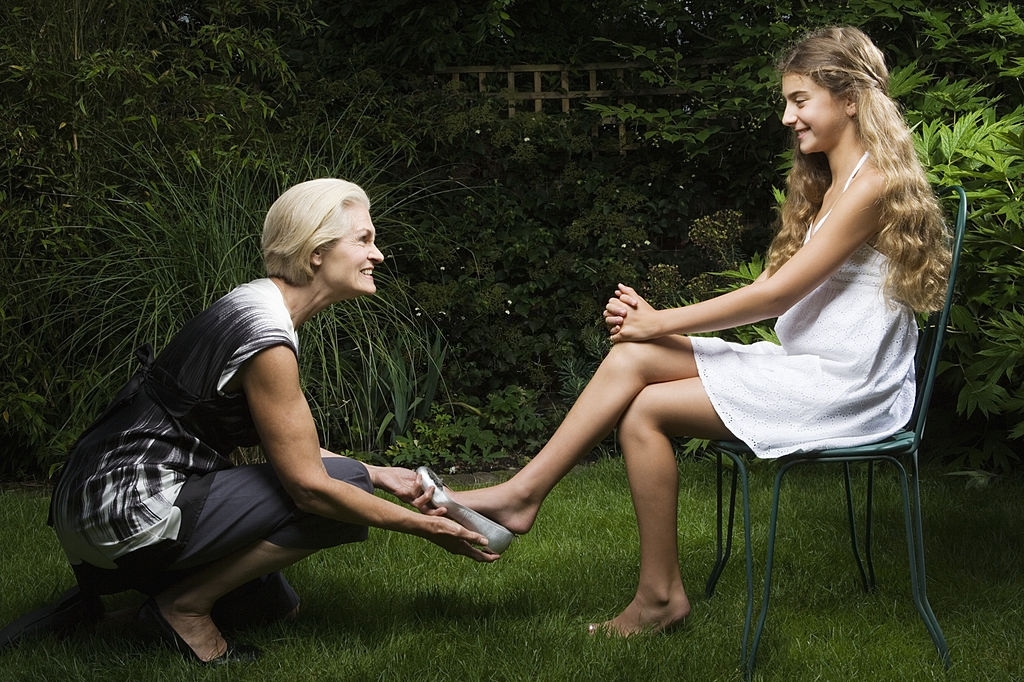 Cinderella' by Roald Dahl is a lovely poem everyone enjoys reading. I have also added three additional works by Roald Dahl but first, you must get to know the facts about his famous poem Cinderella.
Facts of Cinderella' by Roald Dahl
Cinderella' by Roald Dahl, was published in the year 1982 in his collection Revolting Rhymes. It is a mockery based book of poems basically for children, and was, as many of his works were, illustrated humorously. For this and more, keep reading.
The collection concentrates on a retelling of folk or fairy tales, such as The Three Little Pigs and Goldilocks and the Three Bears. He presents alternatives to well-established events and alters characters to change the narrative, always with a surprising and pleasing ending.
Dhal chose to use the rhyme scheme of aabbccdd, alternating end sounds as he saw fit. This most basic of rhyming patterns, which is generally ignored by modern and contemporary writers, is wholly appropriate for the subject matter and intended audience. You can read the full poem below.
1. Cinderella
I guess you think you know this story.
You don't. The real one's much more gory.
The phoney one, the one you know,
Was cooked up years and years ago,
And made to sound all soft and sappy
just to keep the children happy.
Mind you, they got the first bit right,
The bit where, in the dead of night,
The Ugly Sisters, jewels and all,
Departed for the Palace Ball,
While darling little Cinderella
Was locked up in a slimy cellar,
Where rats who wanted things to eat,
Began to nibble at her feet.

She bellowed 'Help!' and 'Let me out!
The Magic Fairy heard her shout.
Appearing in a blaze of light,
She said: 'My dear, are you all right?'
'All right?' cried Cindy .'Can't you see
'I feel as rotten as can be!'
She beat her fist against the wall,
And shouted, 'Get me to the Ball!
'There is a Disco at the Palace!
'The rest have gone and I am jealous!
'I want a dress! I want a coach!
'And earrings and a diamond brooch!
'And silver slippers, two of those!
'And lovely nylon panty hose!
'Done up like that I'll guarantee
'The handsome Prince will fall for me!'
The Fairy said, 'Hang on a tick.'
She gave her wand a mighty flick
And quickly, in no time at all,
Cindy was at the Palace Ball!

It made the Ugly Sisters wince
To see her dancing with the Prince.
She held him very tight and pressed
herself against his manly chest.
The Prince himself was turned to pulp,
All he could do was gasp and gulp.
Then midnight struck. She shouted, 'Heck!
I've got to run to save my neck!'
The Prince cried, 'No! Alas! Alack!'
He grabbed her dress to hold her back.
As Cindy shouted, 'Let me go!'
The dress was ripped from head to toe.

She ran out in her underwear,
And lost one slipper on the stair.
The Prince was on it like a dart,
He pressed it to his pounding heart,
'The girl this slipper fits,' he cried,
'Tomorrow morn shall be my bride!
I'll visit every house in town
'Until I've tracked the maiden down!'
Then rather carelessly, I fear,
He placed it on a crate of beer.

At once, one of the Ugly Sisters,
(The one whose face was blotched with blisters)
Sneaked up and grabbed the dainty shoe,
And quickly flushed it down the loo.
Then in its place she calmly put
The slipper from her own left foot.
Ah ha, you see, the plot grows thicker,
And Cindy's luck starts looking sicker.

Next day, the Prince went charging down
To knock on all the doors in town.
In every house, the tension grew.
Who was the owner of the shoe?
The shoe was long and very wide.
(A normal foot got lost inside.)
Also it smelled a wee bit icky.
(The owner's feet were hot and sticky.)
Thousands of eager people came
To try it on, but all in vain.
Now came the Ugly Sisters' go.
One tried it on. The Prince screamed, 'No!'
But she screamed, 'Yes! It fits! Whoopee!
'So now you've got to marry me!'
The Prince went white from ear to ear.
He muttered, 'Let me out of here.'
'Oh no you don't! You made a vow!
'There's no way you can back out now!'
'Off with her head!' The Prince roared back.
They chopped it off with one big whack.
This pleased the Prince. He smiled and said,
'She's prettier without her head.'
Then up came Sister Number Two,
Who yelled, 'Now I will try the shoe!'
'Try this instead!' the Prince yelled back.
He swung his trusty sword and smack
Her head went crashing to the ground.
It bounced a bit and rolled around.
In the kitchen, peeling spuds,
Cinderella heard the thuds
Of bouncing heads upon the floor,
And poked her own head round the door.
'What's all the racket? 'Cindy cried.
'Mind your own bizz,' the Prince replied.
Poor Cindy's heart was torn to shreds.
My Prince! she thought. He chops off heads!
How could I marry anyone
Who does that sort of thing for fun?

The Prince cried, 'Who's this dirty slut?
'Off with her nut! Off with her nut!'
Just then, all in a blaze of light,
The Magic Fairy hove in sight,
Her Magic Wand went swoosh and swish!
'Cindy! 'she cried, 'come make a wish!
'Wish anything and have no doubt
'That I will make it come about!'
Cindy answered, 'Oh kind Fairy,
'This time I shall be more wary.
'No more Princes, no more money.
'I have had my taste of honey.
I'm wishing for a decent man.
'They're hard to find. D'you think you can?'
Within a minute, Cinderella
Was married to a lovely feller,
A simple jam maker by trade,
Who sold good home-made marmalade.
Their house was filled with smiles and laughter
And they were happy ever after.

By Roald Dahl
2. Television
The most important thing we've learned,
So far as children are concerned,
Is never, NEVER, NEVER let
Them near your television set —
Or better still, just don't install
The idiotic thing at all.
In almost every house we've been,
We've watched them gaping at the screen.
They loll and slop and lounge about,
And stare until their eyes pop out.
(Last week in someone's place we saw
A dozen eyeballs on the floor.)
They sit and stare and stare and sit
Until they're hypnotised by it,
Until they're absolutely drunk
With all that shocking ghastly junk.
Oh yes, we know it keeps them still,
They don't climb out the window sill,
They never fight or kick or punch,
They leave you free to cook the lunch
And wash the dishes in the sink —
But did you ever stop to think,
To wonder just exactly what
This does to your beloved tot?
IT ROTS THE SENSE IN THE HEAD!
IT KILLS IMAGINATION DEAD!
IT CLOGS AND CLUTTERS UP THE MIND!
IT MAKES A CHILD SO DULL AND BLIND
HE CAN NO LONGER UNDERSTAND
A FANTASY, A FAIRYLAND!
HIS BRAIN BECOMES AS SOFT AS CHEESE!
HIS POWERS OF THINKING RUST AND FREEZE!
HE CANNOT THINK — HE ONLY SEES!
'All right!' you'll cry. 'All right!' you'll say,
'But if we take the set away,
What shall we do to entertain
Our darling children? Please explain!'
We'll answer this by asking you,
'What used the darling ones to do?
'How used they keep themselves contented
Before this monster was invented?'
Have you forgotten? Don't you know?
We'll say it very loud and slow:
THEY … USED … TO … READ! They'd READ and READ,
AND READ and READ, and then proceed
To READ some more. Great Scott! Gadzooks!
One half their lives was reading books!
The nursery shelves held books galore!
Books cluttered up the nursery floor!
And in the bedroom, by the bed,
More books were waiting to be read!
Such wondrous, fine, fantastic tales
Of dragons, gypsies, queens, and whales
And treasure isles, and distant shores
Where smugglers rowed with muffled oars,
And pirates wearing purple pants,
And sailing ships and elephants,
And cannibals crouching 'round the pot,
Stirring away at something hot.
(It smells so good, what can it be?
Good gracious, it's Penelope.)
The younger ones had Beatrix Potter
With Mr. Tod, the dirty rotter,
And Squirrel Nutkin, Pigling Bland,
And Mrs. Tiggy-Winkle and-
Just How The Camel Got His Hump,
And How the Monkey Lost His Rump,
And Mr. Toad, and bless my soul,
There's Mr. Rat and Mr. Mole-
Oh, books, what books they used to know,
Those children living long ago!
So please, oh please, we beg, we pray,
Go throw your TV set away,
And in its place you can install
A lovely bookshelf on the wall.
Then fill the shelves with lots of books,
Ignoring all the dirty looks,
The screams and yells, the bites and kicks,
And children hitting you with sticks-
Fear not, because we promise you
That, in about a week or two
Of having nothing else to do,
They'll now begin to feel the need
Of having something to read.
And once they start — oh boy, oh boy!
You watch the slowly growing joy
That fills their hearts. They'll grow so keen
They'll wonder what they'd ever seen
In that ridiculous machine,
That nauseating, foul, unclean,
Repulsive television screen!
And later, each and every kid
Will love you more for what you did.

By Roald Dahl
3. Little Red Riding Hood and the Wolf
As soon as Wolf began to feel
That he would like a decent meal,
He went and knocked on Grandma's door.
When Grandma opened it, she saw
The sharp white teeth, the horrid grin,
And Wolfie said, 'May I come in?'
Poor Grandmamma was terrified,
'He's going to eat me up!' she cried.
And she was absolutely right.
He ate her up in one big bite.
But Grandmamma was small and tough,
And Wolfie wailed, 'That's not enough!
I haven't yet begun to feel
That I have had a decent meal!'
He ran around the kitchen yelping,
'I've got to have a second helping!'

Then added with a frightful leer,
'I'm therefore going to wait right here
Till Little Miss Red Riding Hood
Comes home from walking in the wood.'

He quickly put on Grandma's clothes,
(Of course he hadn't eaten those).
He dressed himself in coat and hat.
He put on shoes, and after that,
He even brushed and curled his hair,
Then sat himself in Grandma's chair.

In came the little girl in red.
She stopped. She stared. And then she said,
'What great big ears you have, Grandma.'
'All the better to hear you with,'
the Wolf replied.
'What great big eyes you have, Grandma.'
said Little Red Riding Hood.
'All the better to see you with,'
the Wolf replied.
He sat there watching her and smiled.
He thought, I'm going to eat this child.
Compared with her old Grandmamma,
She's going to taste like caviar.

Then Little Red Riding Hood said, '
But Grandma, what a lovely great big
furry coat you have on.'

'That's wrong!' cried Wolf.
'Have you forgot
To tell me what BIG TEETH I've got?
Ah well, no matter what you say,
I'm going to eat you anyway.'

The small girl smiles. One eyelid flickers.
She whips a pistol from her knickers.
She aims it at the creature's head,
And bang bang bang, she shoots him dead.

A few weeks later, in the wood,
I came across Miss Riding Hood.
But what a change! No cloak of red,
No silly hood upon her head.
She said, 'Hello, and do please note
My lovely furry wolfskin coat.'

By Roald Dahl
4. The Pig
In England once there lived a big
And wonderfully clever pig.
To everybody it was plain
That Piggy had a massive brain.
He worked out sums inside his head,
There was no book he hadn't read.
He knew what made an airplane fly,
He knew how engines worked and why.
He knew all this, but in the end
One question drove him round the bend:
He simply couldn't puzzle out
What LIFE was really all about.
What was the reason for his birth?
Why was he placed upon this earth?
His giant brain went round and round.
Alas, no answer could be found.
Till suddenly one wondrous night.
All in a flash he saw the light.
He jumped up like a ballet dancer
And yelled, 'By gum, I've got the answer! '
'They want my bacon slice by slice
'To sell at a tremendous price!
'They want my tender juicy chops
'To put in all the butcher's shops!
'They want my pork to make a roast
'And that's the part'll cost the most!
'They want my sausages in strings!
'They even want my chitterlings!
'The butcher's shop! The carving knife!
'That is the reason for my life! '
Such thoughts as these are not designed
To give a pig great peace of mind.
Next morning, in comes Farmer Bland,
A pail of pigswill in his hand,
And piggy with a mighty roar,
Bashes the farmer to the floor…
Now comes the rather grisly bit
So let's not make too much of it,
Except that you must understand
That Piggy did eat Farmer Bland,
He ate him up from head to toe,
Chewing the pieces nice and slow.
It took an hour to reach the feet,
Because there was so much to eat,
And when he finished, Pig, of course,
Felt absolutely no remorse.
Slowly he scratched his brainy head
And with a little smile he said,
'I had a fairly powerful hunch
'That he might have me for his lunch.
'And so, because I feared the worst,
'I thought I'd better eat him first.'

By Roald Dahl
Cinderella so far has been a popular tale mostly enjoyed among children. Roald Dahl brings this out in a different way to suit into poetry. I urge you to share this article with your friends via social media handles. You are free to drop your comments in the comment section of this page.
Daily Time Poems.