Valentines Day for Fathers (a Loving Child's Gesture)
Valentines Day for Fathers: When a man becomes a father, his identity can become subsumed by the tiny human he's helping to raise. Hey, it happens to the best of us.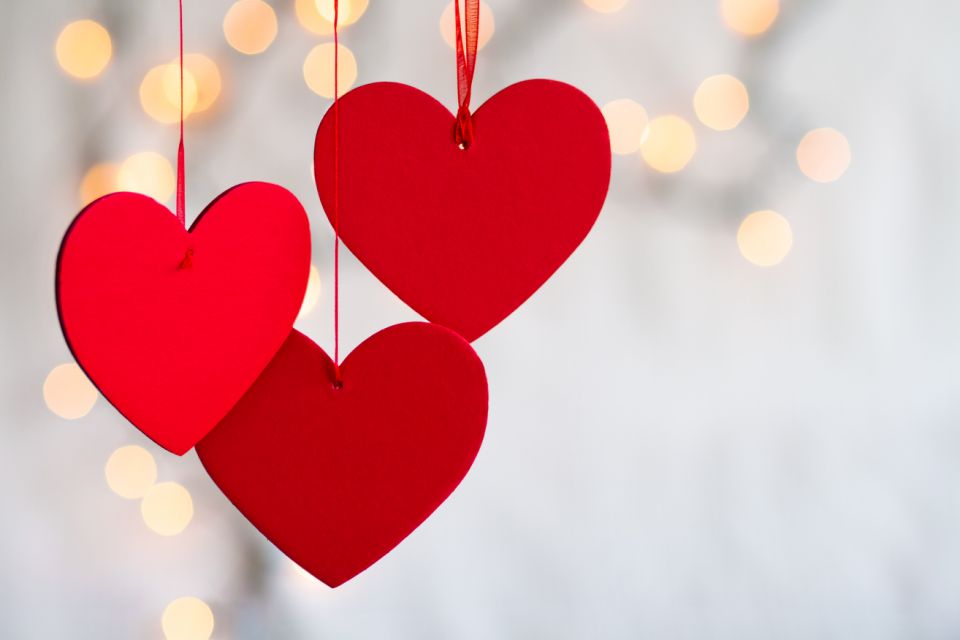 And that's why picking out considered, thoughtful gifts for dad takes more effort than ordering a hackneyed mug online.
When it comes to Valentine's Day gifts for dads, think function ahead of form. Or in a perfect world, a seamless combination of both.
1. Daddy, I Love You
Daddy, I love you
For all that you do.

I'll kiss you and hug you
'Cause you love me, too.

You help me, but sometimes,
you need me to teach you to play.

So smile 'cause I love you
On this Valentine's Day!
– Poem by Claire Anderson
2. Happy Valentine's Day to My Father/Dad/Daddy
Dad you are my favorite man,
And I sure want you to know,
I'll always respect and love you, Dad
No matter how big I grow!

I'm lucky to have you as my dad!
I love you.
– Poem By Joanna Fuchs
READ ALSO:
3. Happy Valentine's Day to Dad
Dad you are my favorite man,
And I sure want you to know,
I'll always respect and love you, Dad
No matter how big I grow!

I'm lucky to have you as my dad!
I love you
– Poem by Anon
4. Grateful to Have You as My Dad
From the earliest that I remember,
From when I was first aware,
Through all the years come hail or shine,
You've always showed you care.

You not only taught me the everyday things,
Like washing my hands and tying a shoe,
But also to deal with what life brings;
You've shaped my values and world view.

You've been there whenever I needed,
You've helped in many a way,
Whether fixing something broken,
Or knowing just what to say.

I always know I can count on you,
That's a matter of fact.
For that countless other things,
I love you to the moon and back.

Most of all, I'm grateful,
And my heart is truly glad,
That today and every single day,
I have you as my Dad.
– Poem by Anon
READ ALSO:
5. My Dad's Hands
I gave little thought in my formative years of the reason for Dad's raspy mitts:
The love in the toil, the dirt and the oil, rusty plumbing that gave those hands fits!
Thinking back, misty-eyed, and thinking ahead, when one day my time is done.
The torch of love in my own wrinkled hands will pass on to the hands of my son.
I don't mind the bruises, the scars here and there or the hammer that just seemed to slip.
I want most of all when my son takes my hand, to feel that love lies in the grip.
– Poem By David Kettler
6. Father
He never made a fortune, or a noise
In the world where men are seeking after fame;
But he had a healthy brood of girls and boys
Who loved the very ground on which he trod.
They thought him just little short of God;
Oh you should have heard the way they said his name –
'Father.'

– Poem By Ella Wheeler Wilcox
7. Dad
He never looks for praises
He's never one to boast
He just goes on quietly working
For those he loves the most

His dreams are seldom spoken
His wants are very few
And most of the time his worries
Will go unspoken too

He's there… A firm foundation
Through all the storms of life
A sturdy hand to hold
In times of stress and strife

A true friend we can turn to
When times are good or bad
One of our greatest blessings
The man that we call dad
– Poem by Karen K. Boyer
READ ALSO:
8. Life Lessons
You may have thought I didn't see,
Or that I hadn't heard,
Life lessons that you taught to me,
But I got every word.

Perhaps you thought I missed it all,
And that we'd grow apart,
But Dad, I picked up everything,
It's written on my heart.

Without you, Dad, I wouldn't be
The person I am today;
You built a strong foundation
No one can take away.

I've grown up with your values,
And I'm very glad I did;
So here's to you, dear father,
From your forever grateful kid.
– Poem By Joanna Fuchs
Your dad is and always will be your best guy and the man who loved you first. Birthdays, father's day, as much as regular life is a wonderful time to show dad that you care.
Show him how much you adore and appreciate him by sending your Happy Valentine's Day Wishes for Father this holiday!