Hateful Poems about Love that you Might Relate To
Hateful Poems about Love that you Might Relate To
Hateful Poems – Love can sometimes be annoying, frustrating, and on most occasions throw you into depression. But the best part of Love is when you are sure about the person you love.
Because despite it all you know this person is the one for you. So despite all the fights and arguments, you both have, there is always a way to resolve it.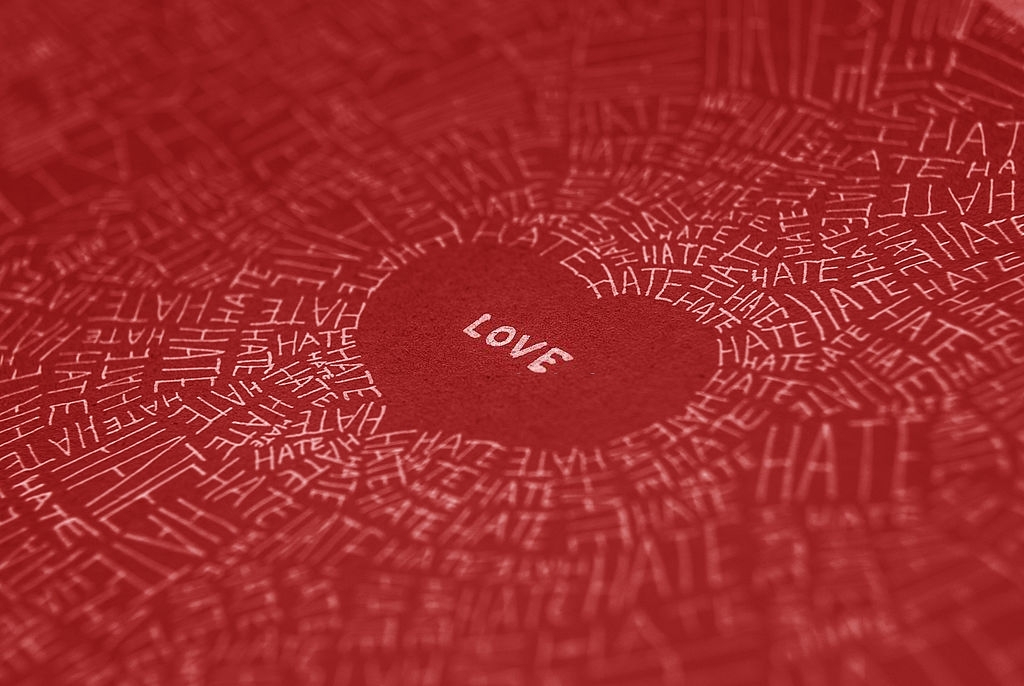 1. The Cycle
Why do we feel such strong emotion,
Of complete care and pure devotion.
It seems to bring, just pain and fear,
Along with shame and then the tears.

Though at first, it sure feels great,
As if, almost, it were in fate.
With a smile, we first feel love,
And then we thank Great God above.

Making it last for a while,
Thinking he or she is in denial.
Keeping secrets from each other,
Living lies with one another.

Beating ourselves with jealousy,
Wondering who it is they see,
The warmth that we had felt before,
Begins to fly,right out the door.

Distance then grows the two apart,
Knowing they are not right at heart,
The cycle that they had began,
Finally came unto its end.
– Poem by Spencer Castro
2. A Love To Hate
Is it getting clearer…
For those who fear to be themselves.
They who have entertained disrespect,
To the point where none is left.
Inspected in depth…
Or quests requested!

Blinded they are like fools on crack!
Using tools of fools to keep themselves back.
Blinded they are like fools on crack.
Or a black cat who can't stop giving 'bad' vibes,
An image to attack!
Blinded they are like fools on crack!
Seeking a shoulder to cry on…
And a pat on their backs!
Blinded they are like fools on crack.
Trying in doped slickness,
But losing themselves…
With weakened backbones attacked!

Is it getting clearer…
For those who fear to be themselves.
With a fear that endears them,
With a love to hate!
Berating unappreciated wisdom at stake!
– Poem by Lawrence S. Pertillar
3. Love And Hate
Ope not thy lips, thou foolish one,
Nor turn to me thy face;
The blasts of heaven shall strike thee down
Ere I will give thee grace.

Take thou thy shadow from my path,
Nor turn to me and pray;
The wild wild winds thy dirge may sing
Ere I will bid thee stay.

Turn thou away thy false dark eyes,
Nor gaze upon my face;
Great love I bore thee: now great hate
Sits grimly in its place.

All changes pass me like a dream,
I neither sing nor pray;
And thou art like the poisonous tree
That stole my life away.
– Poem by Elizabeth Eleanor Siddal
4. I Could
I could dream of you forever,
But it wouldn't put me beside you.

I could call your name on end,
But you'll never hear me.

I could ask a million questions,
But I'll never get the answer I want.

I could write a hundred poems,
But you would still never understand.

I could have said it before it was time to leave,
But I said it in a little note.

I could try to forget what I feel,
But I've pushed too much out already.

I could lie to myself,
But lying exhausts the soul.

I could give up on you,
But too much of me still loves you.
– Poem by Chrys Lea
5. I had no time to hate because
I had no time to hate, because
The grave would hinder me,
And life was not so ample I
Could finish enmity.

Nor had I time to love, but since
Some industry must be,
The little toil of love, I thought,
Was large enough for me.
– Poem by Emily Dickinson
6. Fire and Ice
Some say the world will end in fire,
Some say in ice.

From what I've tasted of desire
I hold with those who favour fire.

But if it had to perish twice,
I think I know enough of hate
To say that for destruction ice
Is also great
And would suffice.
– Poem by Robert Frost
7. I Do Not Love You Except Because I Love You
I do not love you except because I love you;
I go from loving to not loving you,
From waiting to not waiting for you
My heart moves from cold to fire.

I love you only because it's you the one I love;
I hate you deeply, and hating you
Bend to you, and the measure of my changing love for you
Is that I do not see you but love you blindly.

Maybe January light will consume
My heart with its cruel
Ray, stealing my key to true calm.

In this part of the story I am the one who
Dies, the only one, and I will die of love because I love you,
Because I love you, Love, in fire and blood.
– Poem by Pablo Neruda
8. Lost Love
As I sit and ponder the day away.
I remember the young love I gave away.
I searched for a love like I left behind,
Too young to realize she was one of a kind.

Like a ship in the night,
She sailed away.
The hurt I felt
I still feel today.

For years I walked along a lonely shore,
Dreaming of the eyes I'll see no more.
The love I felt, I still feel today
For the love of my life that I gave away.
– Poem by Robert B. Wolfe
9. My Memories
My memories are sacred of the you I used to know.
I remember all the places where you and I would go.

Time has made me older, and life has made me old.
My bones are thin and brittle; my body feels the cold.

Days when I was younger and warmer in the sun,
Days when you were with me, I was the chosen one.

Years went rolling past us, but I lost you along the way.
I would give all my tomorrows for just one yesterday.
– Poem by Graham Chaplin
These poems express or show the emotions love carries, and yes it also carries hate, you can hate someone and still hate them so much.
In situations such as those, you have to ask yourself if the love you have for this person is greater than the hate.
Daily Time Poems.