21 Love Poems That Are Perfect for Your Lover at Valentine
Valentine Poems: Valentine's is a season marked with lots of love and romance. Everyone hopes to find someone who will truly love them without conditions and expectations.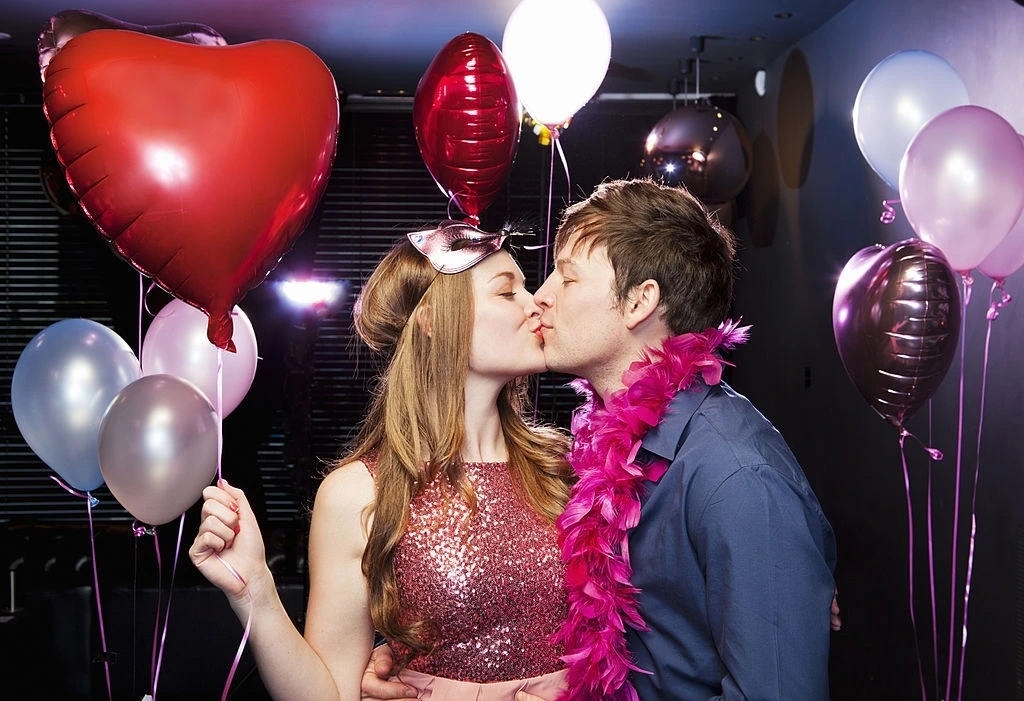 These valentine's poems grant the wish of every hopeless romantic out there.
These valentine's poems are just exactly what your lover wishes for and more.
Here we have carefully compiled the best valentine's poems to boost your romantic experience this season.
1. I'm in Love With You
It's the way you say I love you and the way you hold my hand.
There's just so much about you I completely understand.
It's the twinkle in your eye that I only see when you look at me.
It's the warmth of your hands; it sends a shock straight to my feet.
It's how you always amaze me, you surprise me all day long.
This I know is true.
Baby, I'm in love with you!
– Meagan D. Murdoch
2. What Love Is
Love is when that special someone kisses you.
Love is having someone to talk to.
Love is being romantic on that one day.
Love is happiness that is shown day after day
THAT'S WHAT LOVE IS!
– Ronnie R. Jennings
3. Wherever I May Go
You're in my thoughts and in my heart
Wherever I may go;
On Valentine's Day, I'd like to say
I care more than you know.
– Unknown
4. Compatible Valentine
On Valentine's Day, I think about
The people who are dear,
How much they add to life's delight
Whenever they are near.
You've always been a total joy,
Such pleasant company,
I very much appreciate
Our compatibility!
– Joanna Fuchs
5. Valentine Treasures
Valentine treasures are people who
have often crossed your mind,
family, friends and others, too,
who in your life have shined
the warmth of love or a spark of light
that makes you remember them;
no matter how long since you've actually met,
each one is a luminous gem,
who gleams and glows in your memory,
bringing special pleasures,
and that's why this Valentine comes to you:
You're one of those sparkling treasures!
– Joanna Fuchs
6. Requiescat
Tread lightly, she is near
Under the snow,
Speak gently, she can hear
The daisies grow.
All her bright golden hair
Tarnished with rust,
She that was young and fair
Fallen to dust.
Lily-like, white as snow,
She hardly knew
She was a woman, so
Sweetly she grew.
Coffin-board, heavy stone,
Lie on her breast,
I vex my heart alone,
She is at rest.
Peace, Peace, she cannot hear
Lyre or sonnet,
All my life's buried here,
Heap earth upon it.
– Oscar Wilde
7. If I Could Be Anything
If I could be anything in world,
I would be your tears;
Conceived in your heart,
Born in your eyes,
Live on your cheek,
And die on your lips.
– Julie Cognato
8. My Only Sweetheart
My sweetheart from now until forever.
Even when death separates us,
You will always be my only true love.
I will never leave you nor hurt you.
You're my one and only SWEETHEART.
– Brandi Grate
9. A Little Valentine Poem
You are my valentine; you bring me pleasure.
With all my love you could not measure,
So on this day I shall always treasure.
Happy Valentine's for ever and ever.
– Mr G Hughes
10. Valentine Smile
On Valentine's Day, we think of those
Who makes our lives worthwhile,
Those gracious, friendly people who
We think of it with a smile.

I am fortunate to know you,
That's why I want to say,
To a rare and special person:
Happy Valentine's Day!
– Joanna Fuchs
11. Valentine's Day Reminds Me
Valentine's Day reminds me
of the smile I smile
every time I think of you,
the emotional lift I feel
at the sound of your name.
Valentine's Day reminds me
of the strength and comfort I get
from knowing
there are people like you in my life.
Everything good about Valentine's Day
reminds me of you.
Happy Valentine's Day!
– Joanna Fuchs
12. Valentine Gratitude
On Valentine's Day,
I think of people
Who make life better,
happier, just by being around,
people whose good nature,
ready smile and eagerness to help
enrich everyone they meet.
On Valentine's Day,
I remember
what a pleasure it is to know you.
– Joanna Fuchs
13. More Than a Lover
My Love for You is more than just an emotion,
I'll do my best to keep You protected;
I want to be Your Angel sent from Heaven,
the best friend You can come to when You want to talk;
Someone You can tell Your secrets to,
I'll be there for you through everything,
the Good and Bad, the Thick and Thin;
I want to ensure that You'll never be hurt again,
I'll wrap your Heart with a napkin and place it in my shirt pocket,
keeping it close to me;
I want to be like a blanket that covers a child,
keeping You warm through the Coldest of Nights,
hold You close to me when God's Love falls from the sky;
I'll be the tissue that dries the Tears of Sadness from Your eyes,
when I speak, I want every word to be a piece of wood
that keeps Your Love burning;
never do I want the Special Rose You are to wrinkle in the Cold,
I'll be the soil that keeps You standing,
the Sun that helps You grow in Life,
my Love will be the Water that showers You with Compassion;
This Love of mine for You is more than just an emotion…
– Mazezty C. Navarro
14. Love is Enough
Love is enough: though the World be a-waning,
And the woods have no voice but the voice of complaining,
Though the sky be too dark for dim eyes to discover
The gold-cups and daisies fair blooming thereunder,
Though the hills be held shadows, and the sea a dark wonder
And this day draw a veil over all deeds pass'd over,
Yet their hands shall not tremble, their feet shall not falter;
The void shall not weary, the fear shall not alter
These lips and these eyes of the loved and the lover.
– William Morris
15. A Valentine
For her this rhyme is penned, whose luminous eyes,
Brightly expressive as the twins of Leda,
Shall find her own sweet name, that nestling lies
Upon the page, enwrapped from every reader.
Search narrowly the lines!- they hold a treasure
Divine- a talisman- an amulet
That must be worn at heart. Search well the measure-
The words- the syllables! Do not forget
The trivialest point, or you may lose your labor
And yet there is in this no Gordian knot
Which one might not undo without a sabre,
If one could merely comprehend the plot.
Enwritten upon the leaf where now are peering
Eyes scintillating soul, there lie perdus
Three eloquent words oft uttered in the hearing
Of poets, by poets- as the name is a poet's, too,
Its letters, although naturally lying
Like the knight Pinto- Mendez Ferdinando-
Still form a synonym for Truth- Cease trying!
You will not read the riddle,
though you do the best you can do.
– Edgar Allan Poe
16. From the Upland to the Sea
Shall we wake one morn of spring,
Glad at heart of everything,
Yet pensive with the thought of eve?
Then the white house shall we leave.
Pass the wind-flowers and the bays,
Through the garth, and go our ways,
Wandering down among the meads
Till our very joyance needs
Rest at last; till we shall come
To that Sun-god's lonely home,
Lonely on the hillside grey,
Whence the sheep have gone away;
Lonely till the feast-time is,
When with prayer and praise of bliss,
Thither comes the country side.
There awhile shall we abide,
Sitting low down in the porch
By that image with the torch:
Thy one white hand laid upon
The black pillar that was won
From the far-off Indian mine;
And my hand nigh touching thine,
But not touching; and thy gown
Fair with spring-flowers cast adown
From thy bosom and thy brow.
There the south-west wind shall blow
Through thine hair to reach my cheek,
As thou sittest, nor mayst speak,
Nor mayst move the hand I kiss
For the very depth of bliss;
Nay, nor turn thine eyes to me.
Then desire of the great sea
Nigh enow, but all unheard,
In the hearts of us is stirred,
And we rise, we twain at last,
And the daffodils downcast,
Feel thy feet and we are gone
From the lonely Sun-Crowned one,
Then the meads fade at our back,
And the spring day 'gins to lack
That fresh hope that once it had;
But we twain grow yet more glad,
And apart no more may go
When the grassy slope and low
Dieth in the shingly sand:
Then we wander hand in hand
By the edges of the sea,
And I weary more for thee
Than if far apart we were,
With a space of desert drear
'Twixt thy lips and mine, O love!
Ah, my joy, my joy thereof!
– William Morris
17. When You Are Old
When you are old and grey and full of sleep,
And nodding by the fire, take down this book,
And slowly read, and dream of the soft look
Your eyes had once, and of their shadows deep;
How many loved your moments of glad grace,
And loved your beauty with love false or true,
But one man loved the pilgrim soul in you,
And loved the sorrows of your changing face;
And bending down beside the glowing bars,
Murmur, a little sadly, how Love fled
And paced upon the mountains overhead
And hid his face amid a crowd of stars.
– William Butler Yeats
18. Valentine
Too high, too high to pluck
My heart shall swing.
A fruit no bee shall suck,
No wasp shall sting.
If on some night of cold
It falls to ground
In apple-leaves of gold
I'll wrap it round.
And I shall seal it up
With spice and salt,
In a carven silver cup,
In a deep vault.
Before my eyes are blind
And my lips mute,
I must eat core and rind
Of that same fruit.
Before my heart is dust
At the end of all,
Eat it I must, I must
Were it bitter gall.
But I shall keep it sweet
By some strange art;
Wild honey I shall eat
When I eat my heart.
O honey cool and chaste
As clover's breath!
Sweet Heaven I shall taste
Before my death.
– Elinor Wylie
19. Mystic
The air is a mill of hooks―
Questions without answer,
Glittering and drunk as flies
Whose kiss stings unbearably
In the fetid wombs of black air under pines in summer.
I remember
The dead smell of sun on wood cabins,
The stiffness of sails, the long salt winding sheets.
Once one has seen God, what is the remedy?
Once one has been seized up
Without a part left over,
Not a toe, not a finger, and used,
Used utterly, in the sun's conflagration, the stains
That lengthen from ancient cathedrals
What is the remedy?
The pill of the Communion tablet,
The walking beside still water? Memory?
Or picking up the bright pieces
Of Christ in the faces of rodents,
The tame flower-nibblers, the ones
Whose hopes are so low they are comfortable―
The humpback in his small, washed cottage
Under the spokes of the clematis.
Is there no great love, only tenderness?
Does the sea
Remember the walker upon it?
Meaning leaks from the molecules.
The chimneys of the city breathe, the window sweats,
The children leap in their cots.
The sun blooms, it is a geranium.
The heart has not stopped.
– Sylvia Plath
20. I, Being Born a Woman and Distressed
I, being born a woman, and distressed
By all the needs and notions of my kind,
Am urged by your propinquity to find
Your person fair, and feel a certain zest
To bear your body's weight upon my breast:
So subtly is the fume of life designed,
To clarify the pulse and cloud the mind,
And leave me once again undone, possessed.
Think not for this, however, this poor treason
Of my stout blood against my staggering brain,
I shall remember you with love, or season
My scorn with pity — let me make it plain:
I find this frenzy insufficient reason
For conversation when we meet again.
– Edna St. Vincent Millay
21. Last Night
Last night, your memory stole into my heart—
as spring sweeps uninvited into barren gardens,
as morning breezes reinvigorate dormant deserts,
as a patient suddenly feels better, for no apparent reason…
– Faiz Ahmed Faiz
Valentine's poems are symbolically expressive and beautiful.
They are crafted specially to express love and affection towards a lover.
These valentine's poems are perfect for the season and your partner deserves the gesture. Check our page for more intriguing poems and books for your perusal.