Poems of Love (For Expressing Your Feelings Better)
Poems of Love contain words that should never be used carelessly, if they are left unsaid or used lackadaisically they can undo a relationship.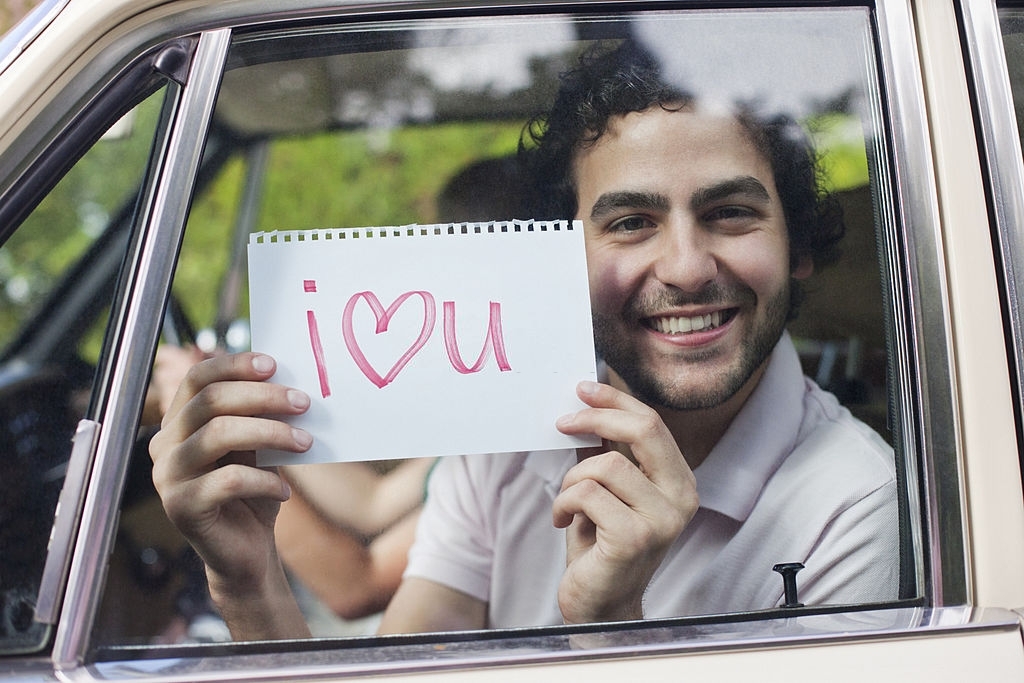 Poems of Love
Have there ever existed three words that carry so much weight before? When we say I love you, we say so much.
We may say, "you are more amazing than you'll ever know" or we may say, "nothing in this world could make me leave your side" or we may say, "you make me a better person and I want to spend my life repaying the favor".
Therefore, let us all say I love you to the person who deserves it, but never without looking deep into their eyes with all the soulful emotion love evokes.
1. Helpless to Thank You- Poem by Ezzey
My eyes will continue looking at your beautiful face
Your smile is shining with hope that will never stop
You kindly soothe my pain with your warm embrace
As you feel my pain when you taste my tears that drop

I would give you my soul, if you asked me to
I would give you my time, my future, and my life
I would sacrifice for you, like you sacrificed too
I would care for nothing, as long as you're alive

I wish I could repay you, for all the things you gave
for the times you stood by me when I needed you the most
for the times I wronged you, and you kindly forgave
for the times you patiently walked with me, when I felt lost

baby I feel like crying when you come on my mind
I feel helpless, helpless, to thank this great endless Love
you are always, forgiving, so patient, and so kind
You're a human with an angel's heart, sent from above
READ ALSO:
2. Little Things- Poem by Howard Bright
A smile is such a lovely thing especially upon your face;
hiding all the sorrows or simply taking their place.

A kindly spoken word means so much when from you,
it comforts my weary heart or when I'm feeling blue.

A song can make our hearts dance at pretty fast paced clips
when we hear the melody of our loves' unconquerable grips.

Words could lift my spirits and sweet compassion find;
put your hand in mine alone and peace will fill my mind.

A smile, a word, a song, a look – seem small little things
but when love sparks an action, what blessings they bring!
3. Loving You!- Poem by David Yearwood
Do I really love you?
Look into my eyes.
The shine you see is the light of my soul
Notice my smile?

How spontaneous and true!
My face in your presence,
My lips caress your smile.
Can you not hear the hum of my body?

It's responding to your embrace!
My heart keeps pounding.
My mind keeps wondering.
My soul keeps yearning for more of you.

When you touch me, I tremble.
You hold me, I sigh.
You kiss me, I melt.
You ask me; I love you!
4. A Love So True- Poem by Jenny
I never thought I would find someone like you
someone who a could share a love oh so true

when you look at me I lose my mind
and when we touch I cant help but feel like I'm in a bind

I love everything there is to love about you
like your kisses your hugs everything you do

I miss you when you aren't by my side
but I know you'll be back along for the crazy ride

we may fuss and we may fight
but in the end your still the one I want to hold me tight

I know you love me just as much as I love you
just know we will always have a love that is oh so true !
5. I Love You- Poem by Jason Sturner
I see more than you know
about all you are,
and through my observations
and from my analysis
I've concluded that
I love you.

Not a theory
quite simply a fact—
I love you,
and that's that.
6. One Hundred Love Sonnets- Poem by Pablo Neruda
I don't love you as if you were a rose of salt, topaz,
or arrow of carnations that propagate fire:
I love you as one loves certain obscure things,
secretly, between the shadow and the soul.

I love you as the plant that doesn't bloom but carries
the light of those flowers, hidden, within itself,
and thanks to your love the tight aroma that arose
from the earth lives dimly in my body.

I love you without knowing how, or when, or from where,
I love you directly without problems or pride:
I love you like this because I don't know any other way to love,
except in this form in which I am not nor are you,
so close that your hand upon my chest is mine,
so close that your eyes close with my dreams.
READ ALSO:
7. Every Time You Say I Love You- Poem by Shelagh Bullman
Every time you say I love you,
My heartbeat goes insane.
The sensation of your love for me
Is almost like a pain.

And the sparkle in your eyes
Every time we speak,
It sends shivers down my spine
And makes my body weak.

Every time you say I love you,
Your smile lights up my face,
Makes me melt all over,
While my heart begins to race.

And when you kiss me softly,
My lips quiver at the touch.
I am overwhelmed with joy
That you love me very much.

My whole being surrenders
With everything you do,
And all because those precious words
You say …. are …. I LOVE YOU.
8. I Love You- Poem by Dave Lawrie
I never really knew you.
You were just another friend,
But when I got to know you,
I let my heart unbend.

I couldn't help past memories
That would only make me cry.
I had to forget my first love
And give another try.

So I've fallen in love with you,
And I'll never let you go.
I love you more than anyone.
I just had to let you know.

My feelings for you will never change.
Just know my feelings are true.
Just remember this one thing –
I will always love you.
9. God's Plan- Poem by Antoinette McDonald
When I think of my past,
Nothing can compare
With how my life turned out now.

You've taught me the freedom of love,
Given me a reason to go on and live.
You've loved me because I am who I am.

The doubts I once had have long gone away,
Allowing love to blossom in their place,
Into something that is spiritual, even divine.

God has brought us together,
And I'm so glad that you're mine,
And better yet I am yours.

In my heart, it is a heavenly plan
For us to spend life together,
No matter where it may lead.

For God has stepped into our lives.
He is the one who knows best,
Blessing our lives as we know it.
READ ALSO:
10. How Much I Love You- Poem by Angita Jayaswal
Every tone of life
Makes a note for you.
Every word of life
Makes a phrase for you.
Every sweet word of life
Makes a love quote for you.
My love, try to hear it,
How much I love you.

Every smile of my life
Makes a sweet laughter for you.
Every scene of my life
Makes a beautiful picture for you.
Every step of my life
Paves an adventurous way for you.
My love, try to know it,
How much I love you.
My love, try to believe it,
How much I love you.
Hopefully, you have enjoyed this small collection of adorable I love you poems. Please use them as they are or as templates to create your own masterpieces. Either option will impress and touch your sweetheart.
Daily Time Poems.