Love of my Life Poetry – Poems about Persons You Love Dearly
Love of my Life Poetry – Poems about Persons you Love Dearly
Love of my Life Poetry – To the love of your life, you remain faithful and grateful. And effortlessly, the person that you love has made every moment of your existence worthwhile.
So express your deepest and truest feelings to your dearest one with these love of my life poems.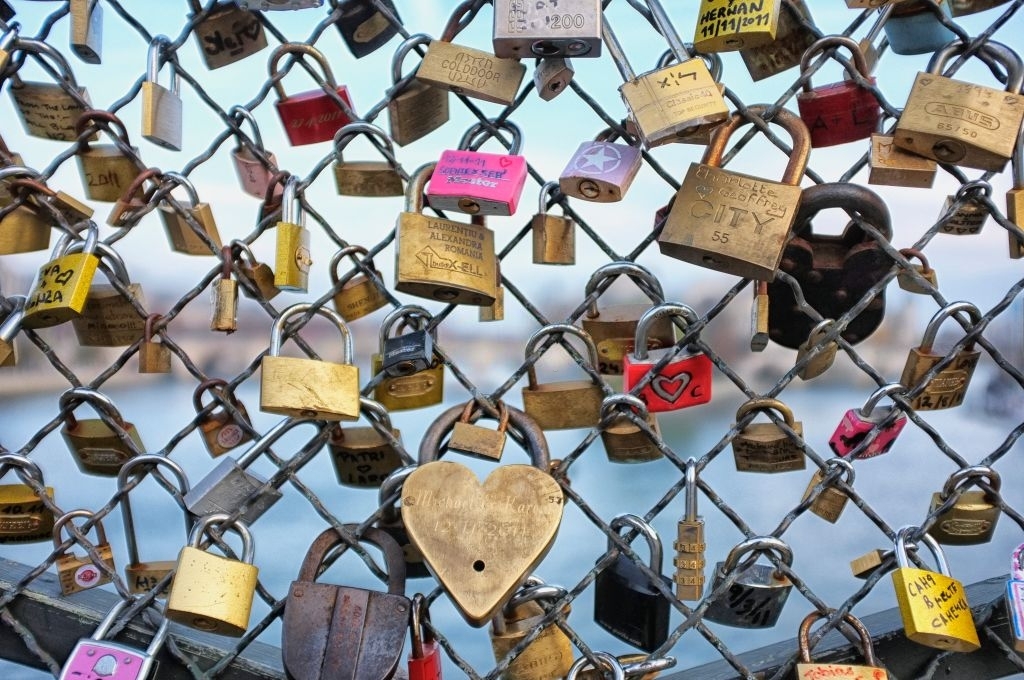 1. Sweet Love of My Life
She fully consumes my mind every day
Her beauty no words can truly tell of
Her smile, her grace in every little way
She is so warm and soft, like a sweet dove

For her I would surely do everything
I hope she loves me, to have and to hold
All she need ask, I give her anything
My heart now warm, taking me from the cold

Surely she becomes every part of me
My soul mate she will be forever more
To love her as I do has set me free
So glad that love came knocking at my door

She brought the best of times into my life
I wish for her to be my sweet dear wife.
– Poem by Steven Beesley
2. Love Of My Life
I fell in love with her smile;
It's what makes mine.

She brings chills to my eyes;
I've never seen a more beautiful sight.

She changed my life;
She's the only reason I'm alive.

I love our connection,
But I don't think she'll be mine.

She is like an addiction;
I need her in my life.

She was there when no one else was;
She's a gift and a prize.

She may be very pretty,
But nothing like the great beauty on the inside.

She lightens up my world,
And I love her to the sky.

Wherever life takes me,
She is the love of my life.
– Poem by Sage
3. Only Us
Laid my head upon your chest
Your arms encircled me,
It was, My Love, as if we were
What God meant us to be,

I closed my eyes and heard your heart
Your soft smile in my hair,
I'd never felt so whole and safe
Our hearts beating as a pair,

You found my eyes and told me of
A love for me undying,
I kissed your face and knew right then
It was in Heaven we were lying.
– Poem by Raquel McKissock
4. Shooting Star
You passed my life
Soft, gentle and unpredictable
Like a floating cloud

You had my heart
Fast, tight and passionate
Like we were meant to be together

You said goodbye
Silent, cold and cruel
Like summer never comes back

You walked away
Dark, painful and lonely
Like the world covered with black
– Poem by Trang Ng
5. I Realized
The sunshine appears to be brighter.
My heart feels a bit lighter.

More beautiful are the flowers appearing.
This new feeling my soul is also sharing.

The mornings have now grown cheerful.
Every moment seems to be more colorful.

Like the darkness of the night is torn,
It feels like all my pains are gone.

What is this new feeling
That I fall every day but I'm still healing?

Standing by on this adorable shore,
I've realized that I seriously love you more…
– Poem by Diya Chauhan
6. Love Of My Life
Where do I start to tell you
Everything that you mean to me
How important and precious you always are
And in my heart always will be

You are the center of my whole world!
Wherever or whatever I do
And even when we're not together
You can bet I'm still thinking of you!

I've made mistakes just like anyone
But with you I sure got it right
You're the most wonderful person I know!
And you are the love of my life!
– Poem by Louise Hernan
7. You Are The One
To me you are my everything,
The one I have always adored.
I would fight till death to protect you,
Then hand on over my sword.

I'd spoil you with romance,
Flowers, gifts and more.
I'd climb to the highest mountain,
Or swim to the furthest shore.

Whatever you needed you'd have,
You'd never be without.
You'd have everything you've dreamed of,
And you'd never have to shout!

What I am trying to say,
Is something I hope you know.
I love you now and forever,
This developed so long ago.
– Poem by Julie Hebert
8. Only Love
Love can sometimes be fresh.
Love can sometimes be new.
Love can sometimes make you happy.
And sometimes make you blue.

Love is the light that radiates from your eyes.
Love is your image floating in the skies.
Love is true.
And darling, the only love for me is you.
– Poem by Lamar Cole
9. I Would Live in Your Love
I would live in your love as the sea-grasses live in the sea,
Borne up by each wave as it passes,
drawn down by each wave that recedes;
I would empty my soul of the dreams that have gathered in me,
I would beat with your heart as it beats,
I would follow your soul as it leads.
– Poem by Sara Teasdale
10. A Love Poem
No one knows how or when love begins
or where or how it gets a start
But when you are near, my head is a spin
and there is a flutter in my heart

Your absence stirs a longing in my soul
that aches until we meet
I am less than I am; not quite whole
until again we greet

I have always wanted to say I love you
that my love for you is real
Let me hear you say you love me too
and my heart is yours to steal
– Poem by Ellen Bailey
11. For The One I Love
For the one who makes me so happy
That I smile the whole day through,
For the one who makes my heart beat fast
And makes my dreams come true

For the one who holds my hand
And makes every day seem bright,
For the one who walks beside me
And then lays with me each night

For the one who has my heart and soul
And makes me feel brand new,
For the one I love so very much
Always and forever, is you
– Poem by Nikoshiana Flowerday
The above collection of love poems was prepared depending on the varied needs of love birds. As you may have noticed, some poems are long, whereas others are short.
Also, each poem adopts a unique way of celebrating the love of your life. Feel free to bookmark this collection so that you can readily share sweet and romantic poems with her anytime, any day.
Daily Time Poems.