21 Happy Birthday Poems That Will Make This Year Memorable
21 Happy Birthday Poems That Will Make This Year Memorable.
Happy Birthday Poems: Birthday anniversaries are very special days in the life of any individual. It is a symbolic date set aside to celebrate the day we first experienced being alive and consequently, birthday anniversaries are dedicated to the celebration of life and achievements.
These happy birthday poems take a deep dive into the core essence of birthdays while most of the birthday poems are wishes from poets and writers to their beloved friends, lovers, and relations. These happy birthday poems are unique and could be used to celebrate your loved ones.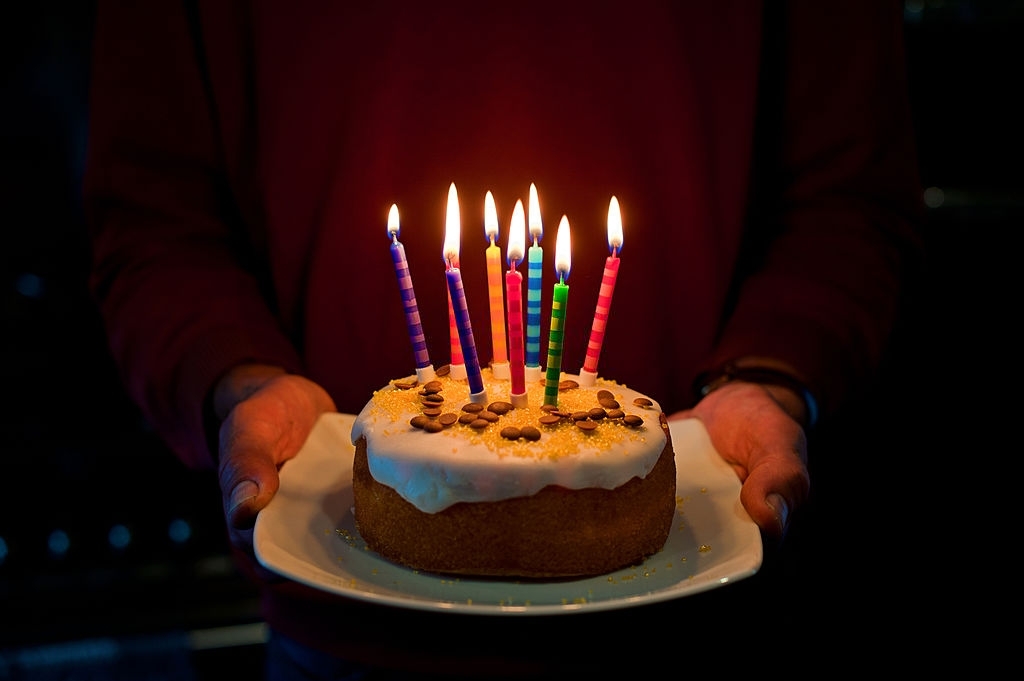 1. My Friend On Your Birthday
Dear friend, let me say
something on this special day
Though we are far apart,
You'll be always in my heart.

I cherish those moments,
our silly fights and funny talks
and how we grew together,
stayed united in grief and laughter.

May your face always light up with glee.
I wish you never ever feel empty.
I pray, may God be always by your side.
I want you to always lift up your head in pride.

My friend, on your birthday,
all I want to say
is that you mean the world to me
and you are more than just a friend to me.
– Anisha Joseph
2. Love And Hugs
A bunch of flowers,
A homemade cake,
That special gift,
A birthday steak.

A Facebook greeting,
And a cyber card.
We hold these gifts
In high regard.

But the greatest gift
I can truly say
Is our love and hugs
On your special day.
– Pamela J. Langdon
3. Birthday Blessings, Son
I'd like to thank the Lord above,
for this little life He's given to me.
Without His gift of love,
your birth would never be.

I'd like to thank the Lord above
for what His gift has meant.
Just watching you grow up
has made my heart content.

I'd like to thank the Lord above
for instilling in you a kind heart.
You have grown into a loving man.
You're witty, thoughtful, and smart.

And on your blessed birthday, son,
a prayer I send to you.
May the Lord instill in your heart
Charity, faith, and truth.
– Debra L. Brown
4. Happy Birthday, Daughter
Many are the joys in life.
I'm blessed with quite a few.
Still, most of all I'm grateful
To have a daughter just like you.

I remember well when you were born,
The joy that filled my heart.
When I first held you in my arms,
I loved you from the start.

It was always such a pleasure
To see your precious life unfold.
Learning new things every day
Brought happiness untold.

The child in you, I still can see.
A glimmer here and there.
The smile when you anticipate,
A tugging at your hair.

Though no one knows the future,
What each one has in store,
I know whatever happens
I couldn't love you more.

So on this special day of yours,
Know the love that's there for you.
Not just today, but every day,
Will last a lifetime through.
– Alora M. Knight
5. Joy Big And Small
My fondest wishes are for you,
Since today's your special day,
May every dream you chase,
Come true and never stray.

You are so special to me,
You deserve the best of all,
May your birthday be ageless,
May you know joy big and small.
– Kevin Nishmas
6. Happy Birthday
The world was blessed with your beauty on this very special day.
Thank you for being so truly great with the amazing personality you portray.

Your grace cannot be matched as it's unique in every way.
Your heart cannot be snatched as you give love freely anyway.

What I wish for you is for all your dreams to come shining through.
What I pray for you is for your success, which is overdue.

Happy birthday to you from someone who truly appreciates you.
Happy birthday to you for all the good work that you always do.
– Vashni Kelly
7. May You Twist And Shout
Wishing you the best,
Day in and day out,
May you find great joy,
May you twist and shout.

Be grateful for life,
Thank heaven above,
Fill your days with hope,
Know that you are loved.
– Kevin Nishmas
8. Birthday Wishes To A Friend
So many people live around you,
But not all get close to your heart.
Some become so dear
That with their thoughts, its beating starts.
You are the one to whom
I'll give my care to the most.
Your absence makes me feel in life,
As if everything is completely lost.
Your birthday was in my mind,
Wishes though I couldn't convey.
There were so many hurdles
Standing tall in the way.
I have prayed for your good life
And mental peace with good health.
The rest of things are just temporary,
Only these will be your real wealth.
– Shishir
9. A Friend For Life
Out of all the blessings
Life has bestowed on me,
You are the loveliest of all –
This is not hard to see.

Even with the ups and downs,
The happiness and hardship,
Through challenges and success,
We maintained our friendship.

And with each passing day,
I understand and realize
Some things are meant to be
When I look in your eyes.

And this is my wish not just for your birthday.
May God bless you in every step of the way.
– Joydip
10. The Very Best
Happy birthday!

You deserve the very best,
All the special things in life,
Whatever makes you happy,
Whatever feels just right.

I want these gifts to be yours,
Each and every day,
To them I add love and peace,
Above all on your birthday.
– Kevin Nishmas
11. A Very Happy Birthday
Happy birthday!
May you have a very happy birthday,
A celebration with family and friends,
Filled with whatever brings you joy,
The kind of joy that never ends.

With all the love your heart can hold,
And the utter joy birthdays bring,
May you have a truly special day,
You deserve the best of everything.
– Kevin Nishmas
12. One–
One song can spark a moment One flower can wake the dream
One tree can start a forest One bird can herald spring.
One smile begins a friendship One handclasp lifts a soul
One star can guide a ship at sea One word can frame the goal.
One vote can change a nation One sunbeam lights a room
One candle wipes out darkness One laugh will conquer gloom.
One step must start each journey One word must start each prayer
One hope will raise our spirits One touch can show you care.
One voice can speak with wisdom One heart can know what's true
One life can make a difference You see, it's up to you.
– Unknown
13. Birthday Light
Light bulbs on a birthday cake.
What a difference that would make!
Plug it in and make a wish,
then relax and flip a switch!
No more smoke
or waxy mess
to bother any birthday guests.
But Grampa says, "it's not the same!
Where's the magic?
Where's the flame?
To get your wish without a doubt,
You need to blow some candles out!"
– Calef Brown
14. A Birthday
My heart is like a singing bird
Whose nest is in a water'd shoot;
My heart is like an apple-tree
Whose boughs are bent with thickset fruit;
My heart is like a rainbow shell
That paddles in a halcyon sea;
My heart is gladder than all these
Because my love is come to me.

Raise me a dais of silk and down;
Hang it with vair and purple dyes;
Carve it in doves and pomegranates,
And peacocks with a hundred eyes;
Work it in gold and silver grapes,
In leaves and silver fleurs-de-lys;
Because the birthday of my life
Is come, my love is come to me.
– Christina Rossetti
15. We Are All The Same
We are all the same
Listen to the reeds
as they sway apart
Hear them speak
of lost friends

At birth you were cut
from your bed
Crying and grasping
in separation

Everyone listens,
knowing your song
You yearn
for others,
who know your name
and the words
to your lament

We are all the same,
all the same
Longing to find
our way back,
back to the one,
back to the only one.
– Jalal Ad-Din Muhammad Rumi
16. Birthday
clouds over Jakarta sky
conceal the midnoon sun
of my birthday.
– Sukasah Syahdan
17. At Twenty-Eight
It seems I get by on more luck than sense,
not the kind brought on by knuckle to wood,
breath on dice, or pennies found in the mud.
I shimmy and slip by on pure fool chance.
At turns charmed and cursed, a girl knows romance
as coffee, red wine, and books; solitude
she counts as daylight virtue and muted
evenings, the inventory of absence.
But this is no sorry spinster story,
just the way days string together a life.
Sometimes I eat soup right out of the pan.
Sometimes I don't care if I will marry.
I dance in my kitchen on Friday nights,
singing like only a lucky girl can.
– Amy Fleury
18. 30th Birthday
May I never be afraid
especially of myself but
Muhammed Ali are you telling the truth?
Well you're being true aren't you and
you talk so wonderfully in your body
that protects you with physique of voice
raps within dance
May I never be afraid

rocked and quaked the mantilla is lace
whose black is oak
But if I'm dark I'm strong
as my own darkness
my strength the universe
whose blackness is air only starry lace
But if I'm alive I'm strong as life
Strong as the violets
in Marlon Brando's fist
his dissemblance flourished into truth
She took them
I'd take me too
I do and my Ali I see you
a hard bright speck of me
the savage formalist
authentic deed of gossip a kind body
– Alice Notley
19. On Her Sixieth Birthday
Blow out the candles of your cake.
They will not leave you in the dark,
Who round with grace this dusky arc
Of the grand tour which souls must take.

You who have sounded William Blake,
And the still pool, to Plato's mark,
Blow out the candles of your cake.
They will not leave you in the dark.

Yet, for your friends' benighted sake,
Detain your upward-flying spark;
Get us that wish, though like the lark
You whet your wings till dawn shall break:
Blow out the candles of your cake.
– Richard Wilbur
20. Mrs. Baldwin
When I am an old woman I shall wear purple
With a red hat which doesn't go, and doesn't suit me.
And I shall spend my pension on brandy and summer gloves
And satin sandals, and say we've no money for butter.
I shall sit down on the pavement when I'm tired
And gobble up samples in shops and press alarm bells
And run my stick along the public railings
And make up for the sobriety of my youth.
I shall go out in my slippers in the rain
And pick flowers in other people's gardens
And learn to spit.

You can wear terrible shirts and grow more fat
And eat three pounds of sausages at a go
Or only bread and pickle for a week
And hoard pens and pencils and beermats and things in boxes.

But now we must have clothes that keep us dry
And pay our rent and not swear in the street
And set a good example for the children.
We must have friends to dinner and read the papers.

But maybe I ought to practice a little now?
So people who know me are not too shocked and surprised
When suddenly I am old, and start to wear purple.
– Flueur Adcock
21. Written In a Carefree Mood
Old man pushing seventy,
In truth he acts like a little boy,
Whooping with delight when he spies some mountain fruits,
Laughing with joy, tagging after village mummers;
With the others having fun stacking tiles to make a pagoda,
Standing alone staring at his image in the jardinière pool.
Tucked under his arm, a battered book to read,
Just like the time he first set out to school.
– Lu Yu
Most happy birthday poems have a sincere blend of adoration and lofty wishes for the people the poems are addressed to. Writing happy birthday poems is a powerful way to show loved ones that they are special to you. You could share any of these happy birthday poems with friends on their special days.
Daily Time Poems.