Clint Smith Poems (An Amazing Collection of Poems)
Clint Smith poems are creatively written by a doctoral candidate at the prestigious havard university as well as an author of counting descent.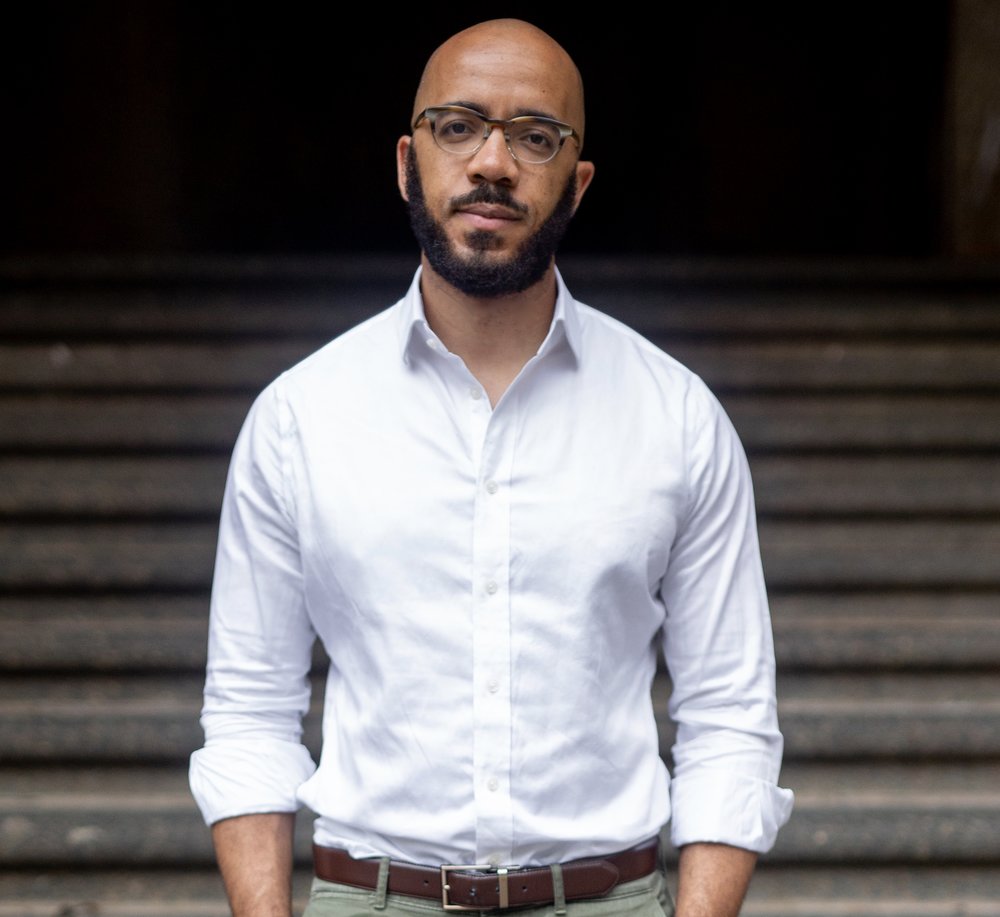 Clint Smith Poems
The National Science Foundation, Cave Canem, and the Callaloo Creative Writing Workshop have all awarded Clint Smith grants while he is a doctorate candidate at Harvard University.
A meta-historical travelogue book titled How the Word Is Passed: A Reckoning with the History of Slavery Across America and the poetry collection Counting Descent (2016) are both written by Clint Smith (2021).
Below is a collection of the best of Clint Smith poems. These poems are amazing and promise to be really enlightening.
1. FaceTime by Clint Smith
On another night

in a hotel

in a room

in a city

flanked by all

that is unfamiliar

I am able to move

my finger along

a glass screen

once across

& in seconds

see your mother

smiling in a room

that is our own

that is now so

far away but

also not so far

away at all

& she can place

the small screen

near her belly

& when I speak

I can see you

moving beneath

her skin as if you

knew that this

distance was

only temporary

& what a small

yet profound

joy it is to be some-

where that is not

with you but to

still be with you

& see your feet

dance beneath

her rib cage like

you knew we'd

both be dancing

together soon.
2. Playground Elegy
The first time I slid down a slide my mother
told me to hold my hands in towards the sky

something about gravity, weight distribution,
& feeling the air ripple through your fingers.

I remember reaching the bottom, smile consuming
half of my face, hands still in the air because

I didn't want it to stop. Ever since, this defiance
of gravity has always been synonymous with feeling alive.

When I read of the new child, his body strewn across
the street, a casket of bones and concrete I wonder how

many times he slid down the slide. How many times
he defied gravity to answer a question in class. Did he

raise his hands for all of them? Does my mother regret
this? That she raised a black boy growing up to think

that raised hands made me feel more alive. That raised hands
meant I was alive. That raised hands meant I would live.
READ ALSO!!!
3. Counterfactual
One night
when I was twelve years old
on a field trip some place
I can't remember, my friends
and I bought supersoakers

and turned the hotel parking lot
into our arena of saturation.
We hid behind cars
running through the darkness
that lay between the streetlights.
Seditious laughter ubiquitous
across the pavement.

Within ten minutes
my father came outside
grabbed me by the forearm
and led me inside to our room
with an unfamiliar grip.

Before I could invoke objection,
acquaint him with how foolish
he had made me look in front
of my friends,
he derided me for being so naïve.

Told me I couldn't be out here
acting the same as these white boys—
can't be pretending to shoot guns
can't be running in the dark
can't be hiding behind anything
other than your own teeth.

I know now how scared
he must have been,
how easily I could have fallen
into the obsolescence of the night.
That some man would mistake
this water for a good reason
to wash all of this away.
4. Shedding
I scrub the shower once a week.
Put the washcloth down
with one hand,
pick the sponge up
with the other.
The interplay between bleach & soap
rest heavy in the back of my throat.

I get on my hands and knees
& scrub
while the shower is still running.
Pellets pummeling my back,
an unfettered tango
of hygienics and submission.

On the days I scrub the hardest,
I don't know
whether the residue is coming
from my body
or the things that it has
previously left behind.
READ ALSO!!!
5. When Hiding in the Mountains Isn't Enough
I have tried to bury your

syllables somewhere in these

mountains. Blindfolded myself

so that I would never know where

you lay. Rendered your name more

grenade than seed. Thought this soil

& granite would suffocate the explosion

beneath my feet. But you are still the vibrations

I feel with every step. White noise under the earth.

                                Constant.

Until I forget that you are even there.
6. Something You Should Know
is that as a kid, I once worked at a pet store.

I cleaned the cages

of small animals like turtles, hamsters,

rabbits, and hermit crabs.

I watched the hermit crab continue

to grow, molt, shed its skin and scurry across

the bottom of the aquarium to find a new shell.

Which left me afraid for the small creature,

to run around all exposed that way, to have

to live its entire life requiring something else

to feel safe. Perhaps that is when I became afraid

of needing anything beyond myself. Perhaps

that is why, even now, I can want so desperately

to show you all of my skin, but am more afraid

of meeting you, exposed, in open water.
READ ALSO!!!
7. When people say, "we have made it through worse before" by Clint Smith
all I hear is the wind slapping against the gravestones

of those who did not make it, those who did not

survive to see the confetti fall from the sky, those who

did not live to watch the parade roll down the street.

I have grown accustomed to a lifetime of aphorisms

meant to assuage my fears, pithy sayings meant to

convey that everything ends up fine in the end. There is no

solace in rearranging language to make a different word

tell the same lie. Sometimes the moral arc of the universe

does not bend in a direction that will comfort us.

Sometimes it bends in ways we don't expect & there are

people who fall off in the process. Please, dear reader,

do not say I am hopeless, I believe there is a better future

to fight for, I simply accept the possibility that I may not

live to see it. I have grown weary of telling myself lies

that I might one day begin to believe. We are not all left

standing after the war has ended. Some of us have

become ghosts by the time the dust has settled.
At Harvard University, Clint Smith is a teacher, poet, and Ph.D. candidate in education. He has won the National Poetry Slam, placed in the finals of the Individual World Poetry Slam, and represented the US Department of State as a cultural ambassador.
Did you find this article about Clint Smith Poems interesting? Feel free to share on Twitter or Facebook by using the super-easy share buttons.
Daily Time Poems.