Poems About Life That Will Change Your World View
Poems About Life That Will Change Your World View.
Poems About Life: Life is increasingly complex in the way it reveals itself to us. We are drawn to the pleasurable aspects of life and can't help but accept the more difficult sides of our existence. There is lots of pain and anguish but never is life without beauty and the potential for happiness.
These poems about life will introduce you to the complex nature of other people's lives with hopes to give you more sympathy and love for yours. These poems highlight different aspects of living and help identify the dynamics of living.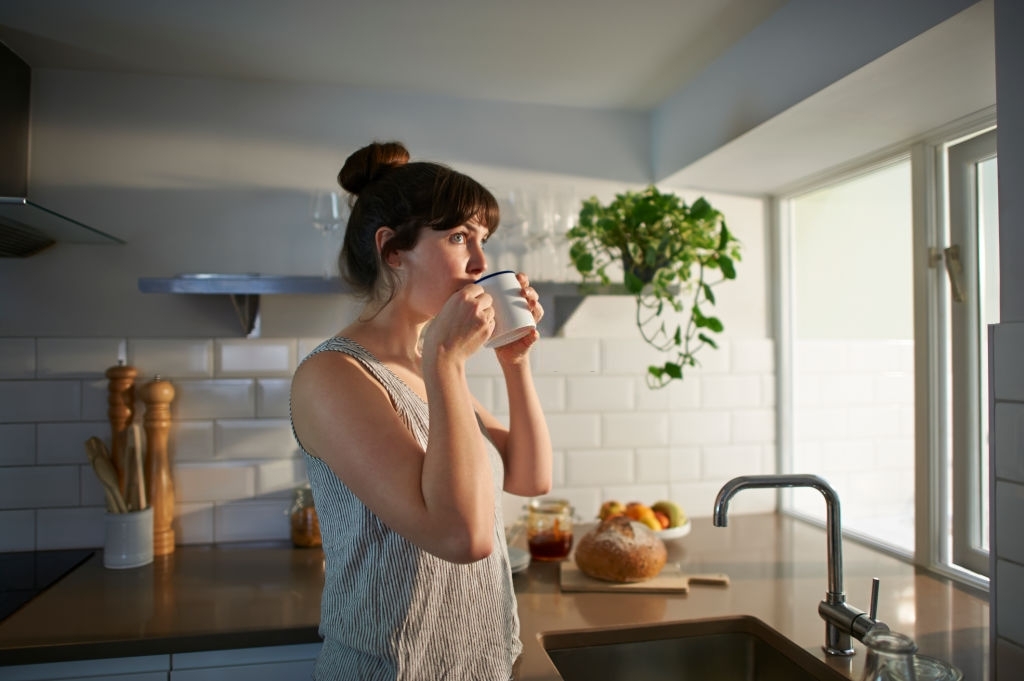 1. A Psalm of Life
Tell me not, in mournful numbers,
Life is but an empty dream!
For the soul is dead that slumbers,
And things are not what they seem.

Life is real! Life is earnest!
And the grave is not its goal;
Dust thou art, to dust returnest,
Was not spoken of the soul.

Not enjoyment, and not sorrow,
Is our destined end or way;
But to act, that each to-morrow
Find us farther than to-day.

Art is long, and Time is fleeting,
And our hearts, though stout and brave,
Still, like muffled drums, are beating
Funeral marches to the grave.

In the world's broad field of battle,
In the bivouac of Life,
Be not like dumb, driven cattle!
Be a hero in the strife!

Trust no Future, howe'er pleasant!
Let the dead Past bury its dead!
Act,—act in the living Present!
Heart within, and God o'erhead!

Lives of great men all remind us
We can make our lives sublime,
And, departing, leave behind us
Footprints on the sands of time;

Footprints, that perhaps another,
Sailing o'er life's solemn main,
A forlorn and shipwrecked brother,
Seeing, shall take heart again.

Let us, then, be up and doing,
With a heart for any fate;
Still achieving, still pursuing,
Learn to labor and to wait.
– Henry Wadsworth Longfellow
2. The Small Claim Of Bones
what my body knows
is not a lie it's not
a lie i tell you it is not
it's nothing short of truth
and nothing larger
my past lodges
in my marrow and if
i wanted a transplant
there'd be no match
others' sorrows dwarf
my petty traumas still
these bones are mine
when they creak
when they moan
when they whine
there's only one thing
i can claim these bones
are mine i tell you
they are mine and kind
to abandon no thing
that makes this pulse
no one but me.
– Cindy Williams Gutiérrez
3. Biscuits Of Love
Memories of my youth.
Flood over my soul.
When I think of Grandma.
They make me feel whole.
Gathering at her house.
With all the family there.
We made lots of memories.
For all of us to share.

Lessons that she taught me.
Guide me thru the day.
If I listened closely.
I cannot go astray.
Love and commitment.
She drilled into me.
Making the person that I am.
Just who I want to be.

Grandma has many names.
Each one has their chosen.
But the names I want her called
Starts with love,
For she is warm and not frozen.
– Mindy Carpenter
4. Within Me
Scarlet lips as red as a rose,
perfect hips in a seductive pose.
On the outside this is what I may be,
but what about looking at the heart within me.

Long black hair, surrounding my face,
baby blue eyes and full of grace.
This is what most men chase,
but my soul and feeling cannot be erased.

Long, untouched legs with a snug fitting skirt,
a short and sexy tube top shirt,
I take my looks with little pride,
for what I care about is what's inside.

They say that these looks are a sensation,
that I am one of God's best creations,
But all I really want is for you to see,
all the good that is within me.
– Kathleen Sheppard
5. The Street
It's a long and silent street.
I walk in the dark and trip and fall
and get up and step blindly
on the mute stones and dry leaves
and someone behind me is also walking:
if I stop, he stops;
if I run, he runs. I turn around: no one.
Everything is black, there is no exit,
and I turn and turn corners
that always lead to the street
where no one waits for me, no one follows,
where I follow a man who trips
and gets up and says when he sees me: no one.
– Octavio Paz
6. Fifteen Crosses
I had a dream I was kneeling, at fifteen crosses on the hill
Not a whisper from the trees, everything was still,
I felt a sadness in my heart, an empty kind of pain,
Fifteen souls had gone away, only memories remained.

I tried to cry out to ease my grief,
Lifted my hands to heaven, prayed God's relief.
Not a sound or a word, emptiness abounds,
My sorrow overcoming, I began to drown.

Such bitter suffocation, I wish someone could hear,
Why we let this happen , in my dream nothing was clear.
I shook my fist to heaven and begged for reasons why,
But only silence spoke, offering no reply.

No sound came from my lips even as I screamed,
I prayed it's just a nightmare, an awful kind of dream.
Then I heard a choir of angels beckoning from above.
"The world is reaping hatred,"
"Because the world's not sowing love."

"You should embrace each other's differences no matter what they may be,"
"And enlighten each other with the hope of peace and unity."
When the angel finished speaking, she ended with a sigh,
Gazing down at fifteen crosses of fifteen souls who said goodbye.

Then the heavens opened up, the angels giving way,
up to the gates of heaven, Amazing grace began to play.
And as they left this Earthly realm the angels were downhearted looking
back at fifteen crosses of the recently departed.
A soft rain began falling, but no cloud was in the sky,
Then Jesus whispered to me, "This is how the angels cry."
– Lisa Teller
7. Into Every Life
She looks into air, herself falling rain
Dripping coldness past, memories old pain.

Drops fall, the puddling her damp water-life.
Spiraling a mirror, self-lonely strife.

A sigh, one frown, crying soft saddened tears.
Storms of remember – through bleak yesteryear.

Clouds a-whorl, dark sky sheltering fair heart.
But how can she joy, while taking no part?

Cov'ring cold soul, corona of defense.
Defying the stab of her fate's intents.

This is madness, she thinks in plaintive cry.
I'm here, on the cusp, of lay down and die.

What my destiny, but an empty-off dream?
A plaything with which gods and angels scheme.

Am I doomed then to live, time never-free?
Subsumed wholly 'neath life's scattered debris?

Is justice, outside this torrential doubt?
Perhaps more than sorrow, painful fall-out?

Is love, perhaps, just a sliver of sun?
Shining through mists, revealing Avalon?

Personal paradise, which I can own,
Evoking happiness, hither unknown?

She raises from streets of lonely no more.
Light slicing through darkness, hopes washed ashore.

Her withered gait now straightening with pride.
She glides like an angel 'cross future's tide.

Belief in life renewed, no, only found.
Footsteps echoing, a cadence of sound.

Caressing the ground, sing the beat of her heart.
Into the sun seeking love's brand new start.
– Christopher
8. The Road Not Taken
Two roads diverged in a yellow wood,
And sorry I could not travel both
And be one traveler, long I stood
And looked down one as far as I could
To where it bent in the undergrowth;

Then took the other, as just as fair,
And having perhaps the better claim,
Because it was grassy and wanted wear;
Though as for that the passing there
Had worn them really about the same,

And both that morning equally lay
In leaves no step had trodden black.
Oh, I kept the first for another day!
Yet knowing how way leads on to way,
I doubted if I should ever come back.

I shall be telling this with a sigh
Somewhere ages and ages hence:
Two roads diverged in a wood, and I—
I took the one less traveled by,
And that has made all the difference.
– Robert Frost
9. Standing Alone
I can see the flower upon which my life grows, blooming into a rose.

See the hope and courage in the strength of the petals.
As long as I am, I will be.
The flower will never wilt or die.
As my life grows back, I shall become strong.
I shall become only dependent on one.
That one will be me.
I will rise with my petals high.
My life as a flower will bloom and prosper as I grow.
I may not be the pick of the patch, but I am just as beautiful as the rest.

I will stand as one, but not a lonely soul.
The tears will be far from my smile.
– Chase
10. Do not go gentle into that good night
Do not go gentle into that good night,
Old age should burn and rave at close of day;
Rage, rage against the dying of the light.

Though wise men at their end know dark is right,
Because their words had forked no lightning they
Do not go gentle into that good night.

Good men, the last wave by, crying how bright
Their frail deeds might have danced in a green bay,
Rage, rage against the dying of the light.

Wild men who caught and sang the sun in flight,
And learn, too late, they grieved it on its way,
Do not go gentle into that good night.

Grave men, near death, who see with blinding sight
Blind eyes could blaze like meteors and be gay,
Rage, rage against the dying of the light.

And you, my father, there on the sad height,
Curse, bless, me now with your fierce tears, I pray.
Do not go gentle into that good night.
Rage, rage against the dying of the light.
– Dylan Thomas
11. A Book Of Memories
Hidden in the attic,
all the way upstairs,
is something very special,
that I would like to share.

My hopes,
my dreams,
old photographs,
of good times and bad times that make me laugh.

The joy of a hug,
the thrill of a kiss,
leaves me to remember the pure, simple bliss.

I cry for the fun,
and giggle for the pain,
I enjoyed the good life I was able to maintain.

The thoughts and wishes,
they all stay with me,
all of these contained in my book of memories.
– Kathleen Sheppard
12. Leisure
What is this life if, full of care,
We have no time to stand and stare.

No time to stand beneath the boughs
And stare as long as sheep or cows.

No time to see, when woods we pass,
Where squirrels hide their nuts in grass.

No time to see, in broad daylight,
Streams full of stars, like skies at night.

No time to turn at Beauty's glance,
And watch her feet, how they can dance.

No time to wait till her mouth can
Enrich that smile her eyes began.

A poor life this if, full of care,
We have no time to stand and stare.
– W. H. Davies
13. If…
If you can keep your head when all about you
Are losing theirs and blaming it on you,
If you can trust yourself when all men doubt you,
But make allowance for their doubting too;
If you can wait and not be tired by waiting,
Or being lied about, don't deal in lies,
Or being hated, don't give way to hating,
And yet don't look too good, nor talk too wise:

If you can dream—and not make dreams your master;
If you can think—and not make thoughts your aim;
If you can meet with Triumph and Disaster
And treat those two impostors just the same;
If you can bear to hear the truth you've spoken
Twisted by knaves to make a trap for fools,
Or watch the things you gave your life to, broken,
And stoop and build 'em up with worn-out tools:

If you can make one heap of all your winnings
And risk it on one turn of pitch-and-toss,
And lose, and start again at your beginnings
And never breathe a word about your loss;
If you can force your heart and nerve and sinew
To serve your turn long after they are gone,
And so hold on when there is nothing in you
Except the Will which says to them: 'Hold on!'

If you can talk with crowds and keep your virtue,
Or walk with Kings—nor lose the common touch,
If neither foes nor loving friends can hurt you,
If all men count with you, but none too much;
If you can fill the unforgiving minute
With sixty seconds' worth of distance run,
Yours is the Earth and everything that's in it,
And—which is more—you'll be a Man, my son!
— Rudyard Kipling
14. Opportunity
With doubt and dismay you are smitten
You think there's no chance for you, son?
Why, the best books haven't been written,
The best race hasn't been run,

The best score hasn't been made yet,
The best song hasn't been sung,
The best tune hasn't been played yet,
Cheer up, for the world is young!

No chance? Why the world is just eager
For things that you ought to create,
It's store of true wealth is still meager,
It's needs are incessant and great,

It yearns for more power and beauty,
More laughter and love and romance,
More loyalty, labor and duty,
No chance–why there's nothing but chance!

For the best verse hasn't been rhymed yet,
The best house hasn't been planned,
The highest peak hasn't been climbed yet,
The mightiest rivers aren't spanned,

Don't worry and fret, faint hearted,
The chances have just begun,
For the best jobs haven't been started,
The best work hasn't been done.
– Berton Braley
15. Most Beautiful Woman In The World
She has no special talent
No special beauty mark
No invention with a patent
No voice of a comely lark

No hourglass physique
No sunbeam likened smile
No lingering mystique
No manicured nails to file

But what she had she flaunted
With the style of a fur- lined stole
With the chic of a runway model
She flashed her beautiful soul
– Ruwaida Van Doorsen
16. Different
How are we so "different"?
If "different" is just a thing.
If we all have certain features,
What does "different" bring?

People filled with hatred,
Can't possibly see,
That there's not really "differences"
Between you and me.

Looks can't show "difference",
If they're just there to be seen.
If you don't look like someone else,
Why are they so mean?

If being "different" is what is wrong,
I'd rather not be right.
And I'd want to finish living,
Doing the "different" fight.
– Vincen Tabatha
17. Tomorrow
Tomorrow smile at someone
That you've never seen before.
Take time to think of others that
You feel compassion for.

Tomorrow tell somebody
How they brighten up your day.
Let random acts of kindness
Put your feelings on display.

Tomorrow hug your children
Somewhat tighter than before.
Be sure to think of all the things
You can be thankful for.

Pat your dog a little longer.
Hug and kiss your husband/wife.
Thank your God for granting you
Another day of life.
– Michael Mack
18. Life's Choices
Life is full of choices
Make sure you pick the right one
Don't listen to the voices
Hear only yours and you have won

Many people will tell you
You need to change your looks
Don't take to heart their view
Fabulous bods are found only in books

There is only one voice
That you should listen to
It will help make the right choice
That is perfect just for you

Your looks are your own
Someone will always love you
You will never be alone
Look in the mirror and you'll see who.
– Rose
19. What Life Should Be
To learn while still a child
What this life is meant to be.
To know it goes beyond myself,
It's so much more than me.

To overcome the tragedies,
To survive the hardest times.
To face those moments filled with pain,
And still manage to be kind.

To fight for those who can't themselves,
To always share my light.
With those who wander in the dark,
To love with all my might.

To still stand up with courage,
Though standing on my own.
To still get up and face each day,
Even when I feel alone.

To try to understand the ones
That no one cares to know.
And make them feel some value
When the world has let them go.

To be an anchor, strong and true,
That person loyal to the end.
To be a constant source of hope
To my family and my friends.

To live a life of decency,
To share my heart and soul.
To always say I'm sorry
When I've harmed both friend and foe.

To be proud of whom I've tried to be,
And this life I chose to live.
To make the most of every day
By giving all I have to give.

To me that's what this life should be,
To me that's what it's for.
To take what God has given me
And make it so much more

To live a life that matters,
To be someone of great worth.
To love and be loved in return
And make my mark on Earth.
– Pat A. Fleming
20. What Is Our Life?
What is our life? The play of passion.
Our mirth? The music of division:
Our mothers' wombs the tiring-houses be,
Where we are dressed for life's short comedy.
The earth the stage; Heaven the spectator is,
Who sits and views whosoe'er doth act amiss.
The graves which hide us from the scorching sun
Are like drawn curtains when the play is done.
Thus playing post we to our latest rest,
And then we die in earnest, not in jest.
– Sir Walter Raleigh
These poems about life are powerful in the way they conjure the most relatable imageries, emotions, and experiences. It's important that you spend time with these poems to get a better understanding as well as share with friends.
Daily Time Poems