Beginning a new year is always thrilling, especially since we also get to choose the books for 2022 for our book club to read this month.
Books for the new year! As we enter a brand-new year, book clubs are looking for the top titles for their 2022 reading year. Although it's only January and there will be a lot more great books released in the months to come, we are already enthusiastic about how many of the year's upcoming novels are going to be fantastic.
And one thing that has remained with us over the past few years: books and book clubs, whether in person or online, have all provided us with an opportunity to temporarily escape the real world.
These choices are ideal for your upcoming book club reading selection because, despite their many genres, they are thought provoking and simple to debate. There are many intriguing novels coming out in 2022, but these are the best.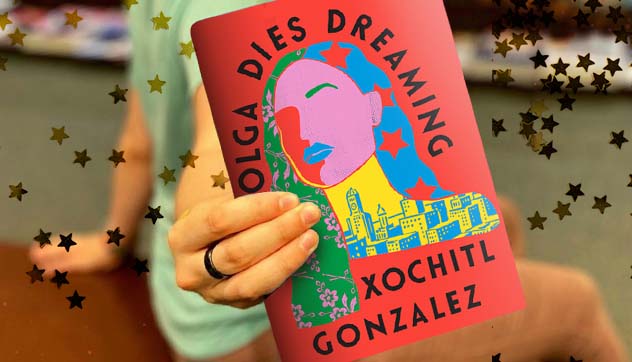 Olga Dies Dreaming by Xochitl Gonzalez (January 4, 2022)
Pedro "Prieto" Acevedo is a well-liked congressman from Brooklyn's gentrifying Latinx community, and Olga, his sister, is a posh wedding planner for the influential people of Manhattan.
Their lives are seductively out in the open, but it isn't until Olga meets Matteo that she is forced to confront her family's long-held secrets. Blanca, a former Young Lord who went radical, was the mother of Olga and Prieto. She left them in the care of their grandmother as she pursued a violent political cause.
Blanca has recently returned to their lives as a result of the hurricane season's winds. This story, which is set in 2017 and is depicted in large parts of New York City in the months leading up to the most devastating hurricane in Puerto Rico's history, deals with issues of political corruption, family drama, and the very idea of the American dream while also posing the question of what it really means to weather a storm.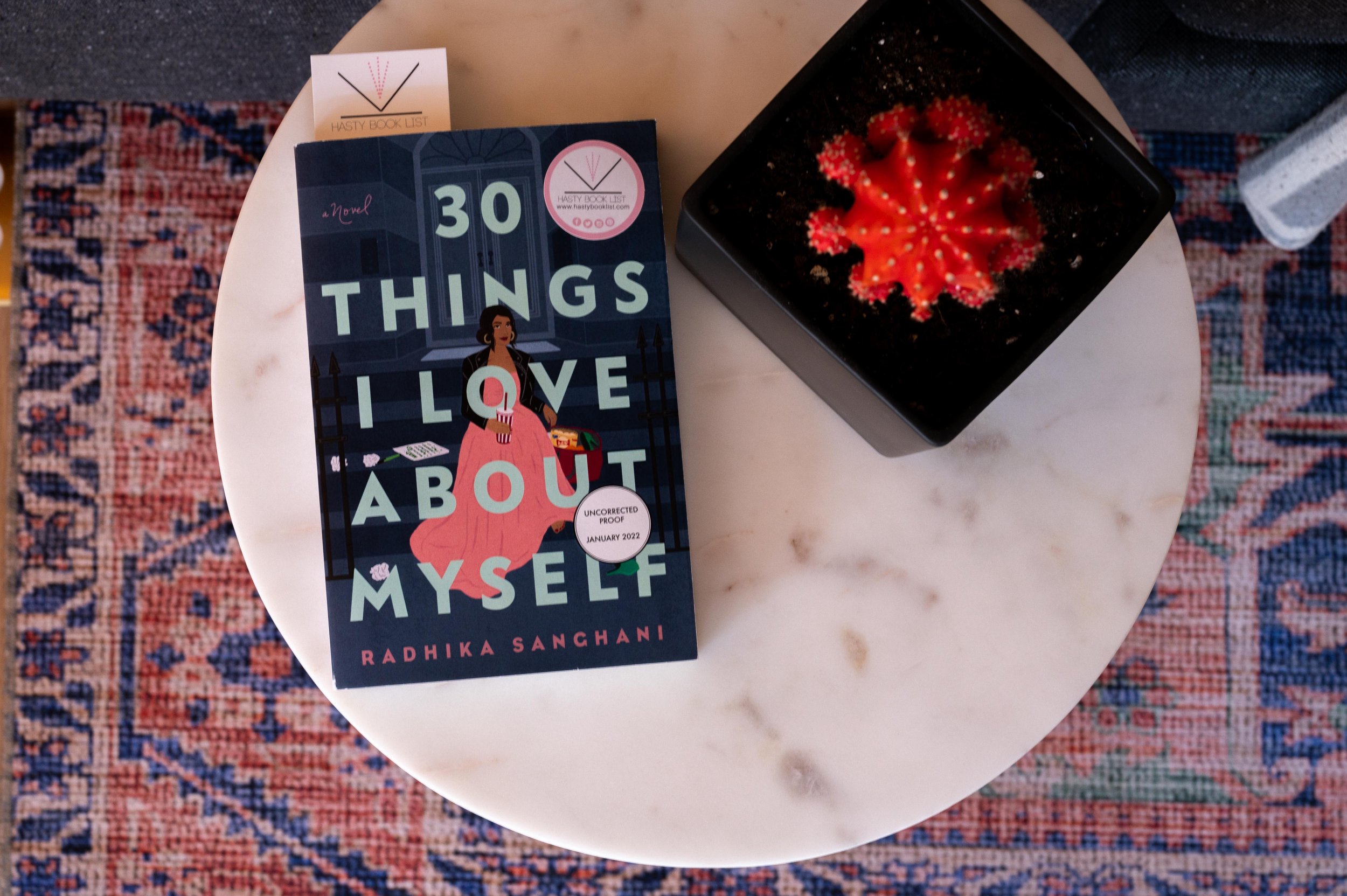 To celebrate turning 30, Nina had planned to do something significant, and she was on the money. She was unaware, however, that doing so would require spending the night in jail.
This stopover in a holding cell seems to be the appropriate interlude for the drama that her life has become. She has just ended a relationship and is about to return to living with her traditional Indian mother.
A random self-help book miraculously materializes in her cell as she is feeling hopeless and sorry for herself. With the knowledge that this must be a sign, she resolves to make a change and discover thirty positive aspects of herself by her next birthday.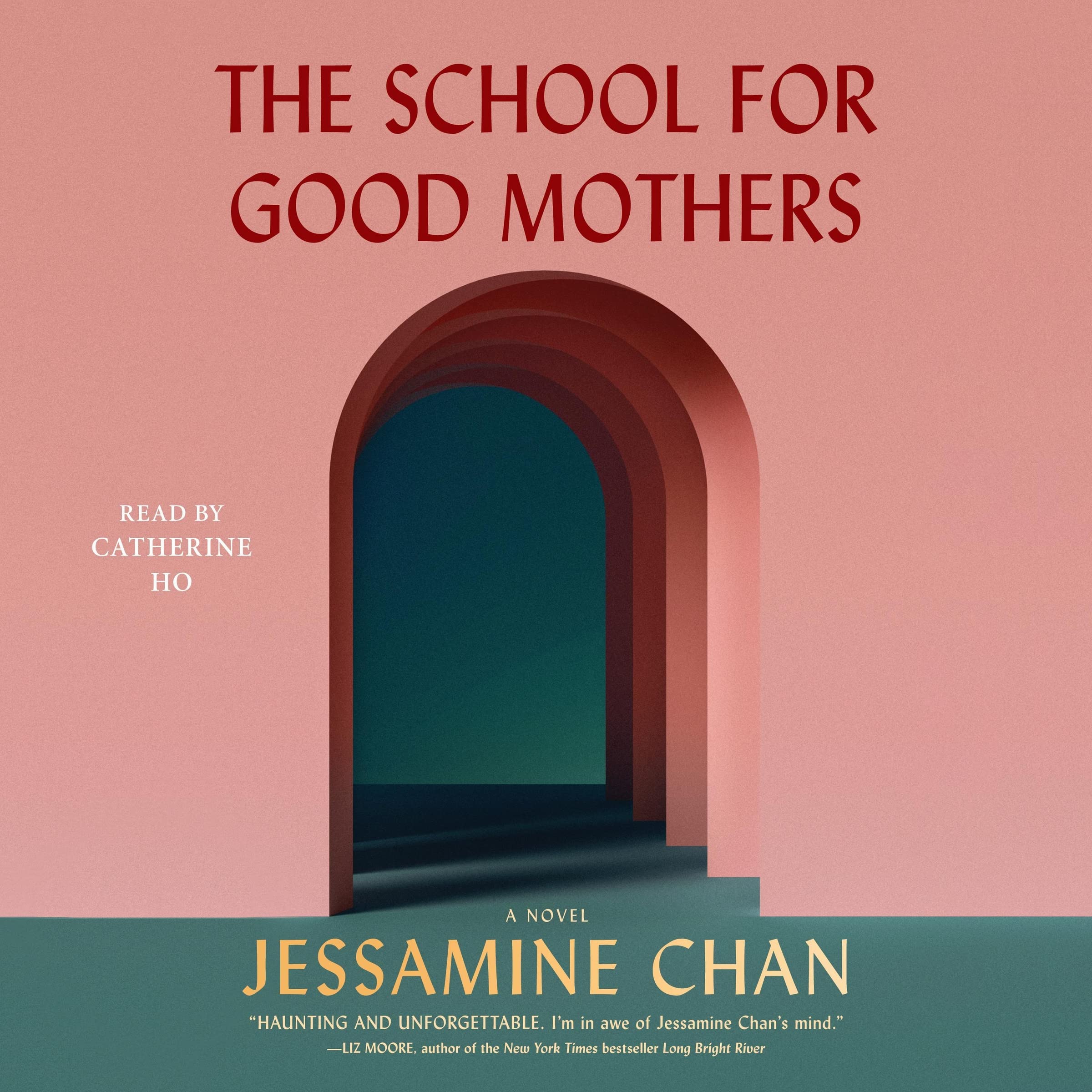 Due to a single moment of terrible judgment, Frida Liu is having a really bad day and needs to demonstrate her ability as a mother quickly or risk losing her kid.
Her profession is unworthy of the sacrifices made by her Chinese immigrant parents, and her husband won't give up his younger mistress, who is wellness-obsessed, so she lacks the support she needs. The only thing Frida has done right is give birth to her daughter Harriet, and now she must gamble everything to be saved.
A page-turner that is also a transgressive work with thoughts about the dangers of "perfect" upper-middle class parenting, the violence perpetrated against women by the state and, occasionally, by other women, the structures that keep families apart, and the limitless power of love.
Ansel Packer, a serial killer who killed young ladies in the past, will be executed in twelve hours for his crimes. Ansel's mother, his wife's twin sister, and the homicide investigator who tracked him down give the reader a history of the murderer, as seen through the eyes of the ladies in Ansel's life.
Anthem by Noah Hawley (January 4, 2022)
Simon Oliver is attempting to move past the devastating loss of his sister at the Float Anxiety Abatement Center, a suburb of Chicago. He joins The Prophet and Louise, who are on a highly critical mission, after escaping, who are traveling together.
At the fork in the road, who is waiting? The Wizard, a man whose previous meeting with Louise caused her to pass out, was mentioned. When they team up with a man whose sister is being held captive by the Wizard, impregnated, and held captive in a tower, their search transforms into a rescue operation.
With the bravery, literary force, and furious foresight of a Vonnegutian narrative that is as timeless as a Grimm's fairy tale, it takes a leap into the peculiar pulse of the American heart.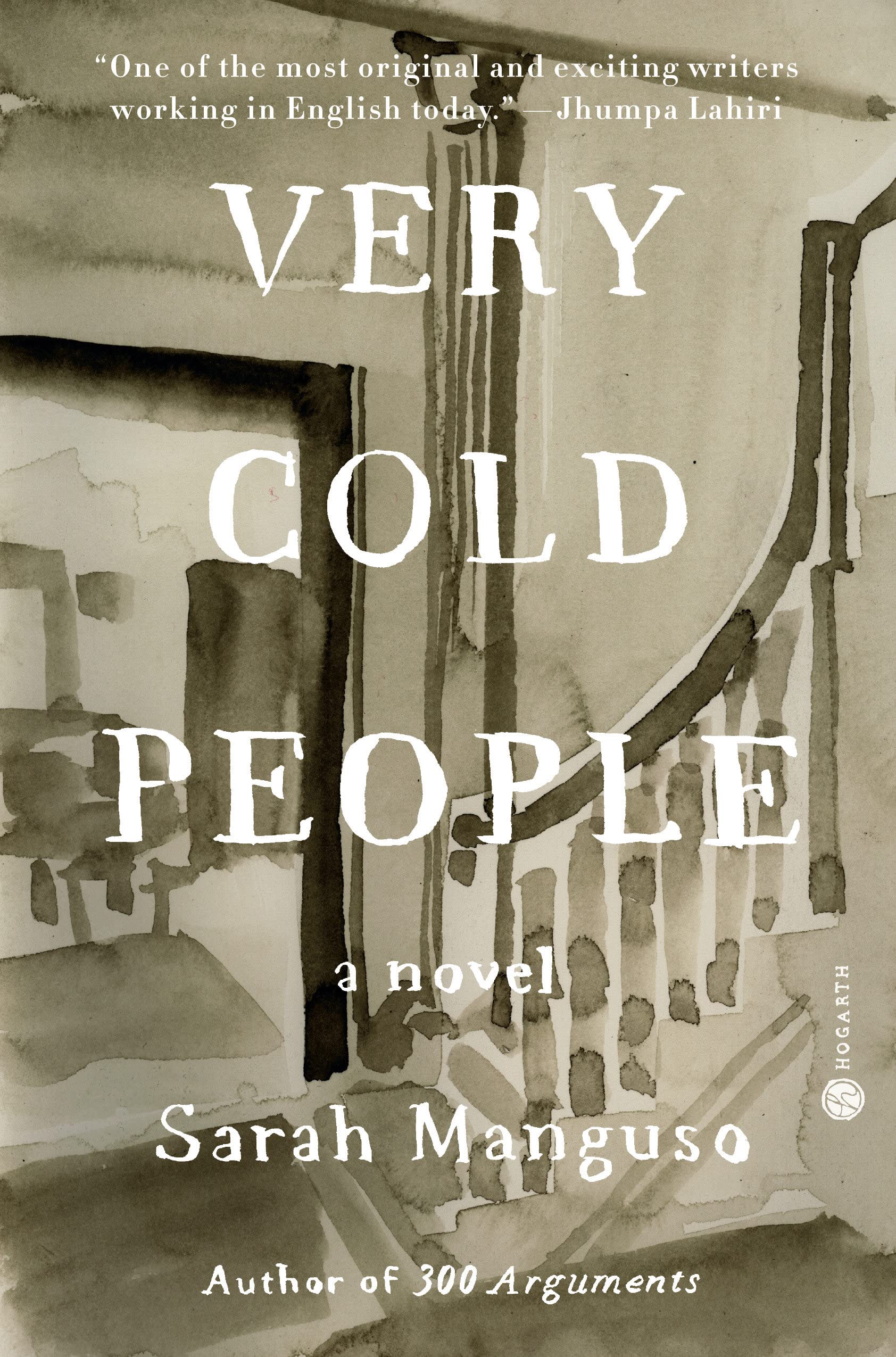 Very Cold People by Sarah Manguso (February 8, 2022)
Ruthie has only ever known Waitsfield, Massachusetts, once the residence of some of the most prestigious and ancient families in the nation. Not merely because of the weather, it was chilly because of the secrets it guarded.
The harsh surroundings of the town had made Ruthie feel insufficient her entire life. It was a childhood filled with swap meetings, factory seconds, and powdered milk, not the idyllic kind found in New England. She is covered in shame, much like Waitsfield is frequently covered in a foot or more of snow.
Ruthie finds herself at a crossroads of social class and history as she begins to realize that Waitsfield's stillness is concealing a deadly legacy. A girl like Ruthie would be lucky to survive the little community that is choking her.
Red Thread of Fate by Lyn Liao Butler (February 8, 2022)
Two days before Tony and Tam Kwan receive the letter of approval for the boy they are adopting from China, Tony Kwan and his estranged cousin Mia is abruptly murdered in an accident. Tam also finds out that Mia's five-year-old daughter, Angela, has selected her as her guardian.
Tam's life has been turned upside down, and as she struggles to decide whether to proceed with the adoption of the son who is waiting for her in a Chinese orphanage and forms a bond with Angela, the girl she hasn't seen since she was a baby, everything is threatened when a long-kept secret is revealed.
Tam learns the true meaning of love and the ties that link her to the family that she is destined to have as she starts to piece together the events of Tony and Mia's past in China.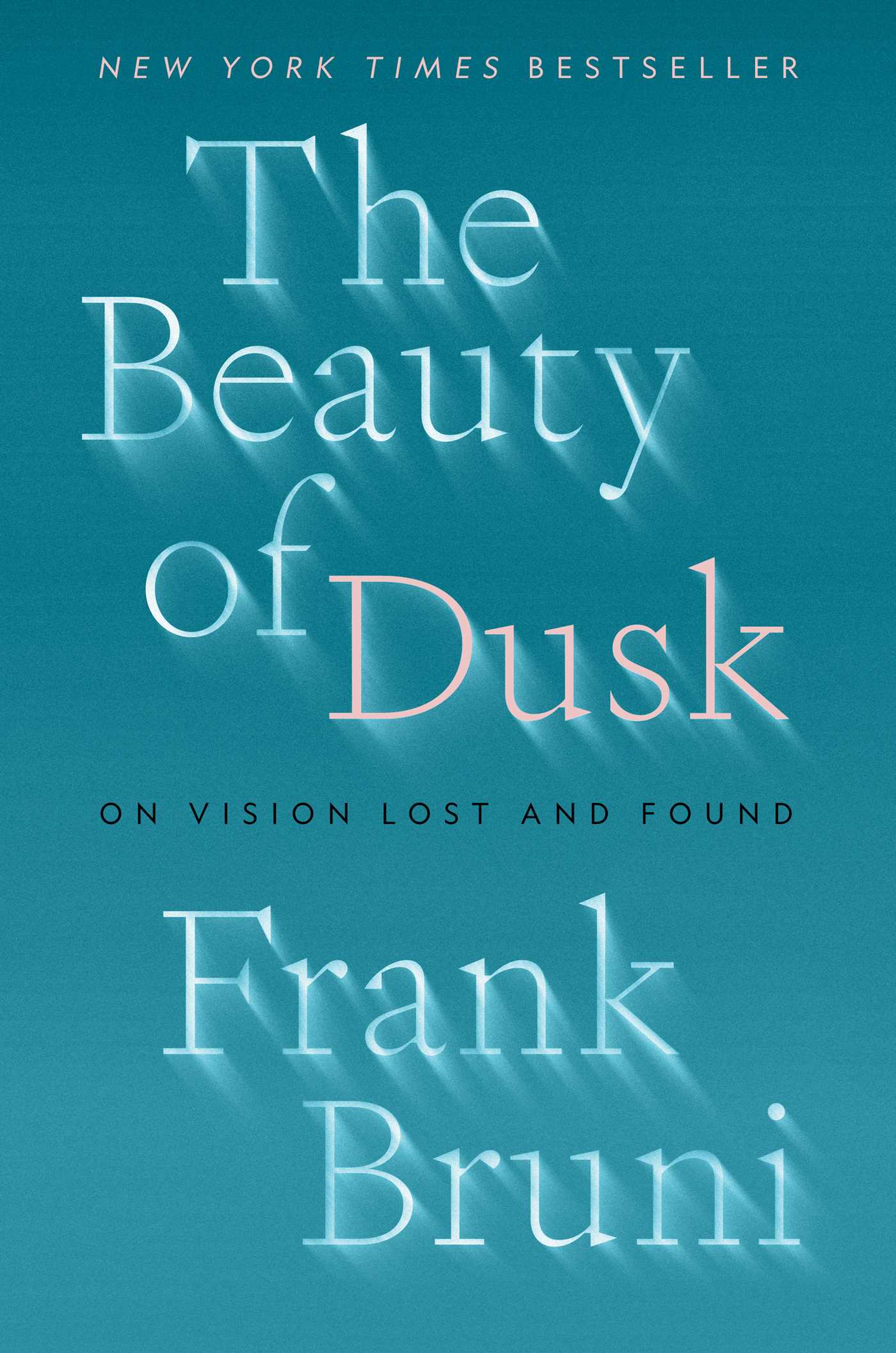 Late in 2017, New York Times bestselling author columnist Frank Bruni awoke one morning with abnormally blurry eyesight. He became permanently functionally blind in that eye overnight as a result of a rare stroke that cut off the blood supply to one of his optic nerves.
He soon learns from specialists that the same condition could also wreak havoc on his left eye and cause him to completely lose his vision.
In a medical and spiritual odyssey that required not only reevaluating his own priorities but also reaching out to, and gaining wisdom from, longtime friends and new acquaintances who have navigated their own traumas and afflictions, Bruni is hauntingly recounting his adjustment to this daunting reality.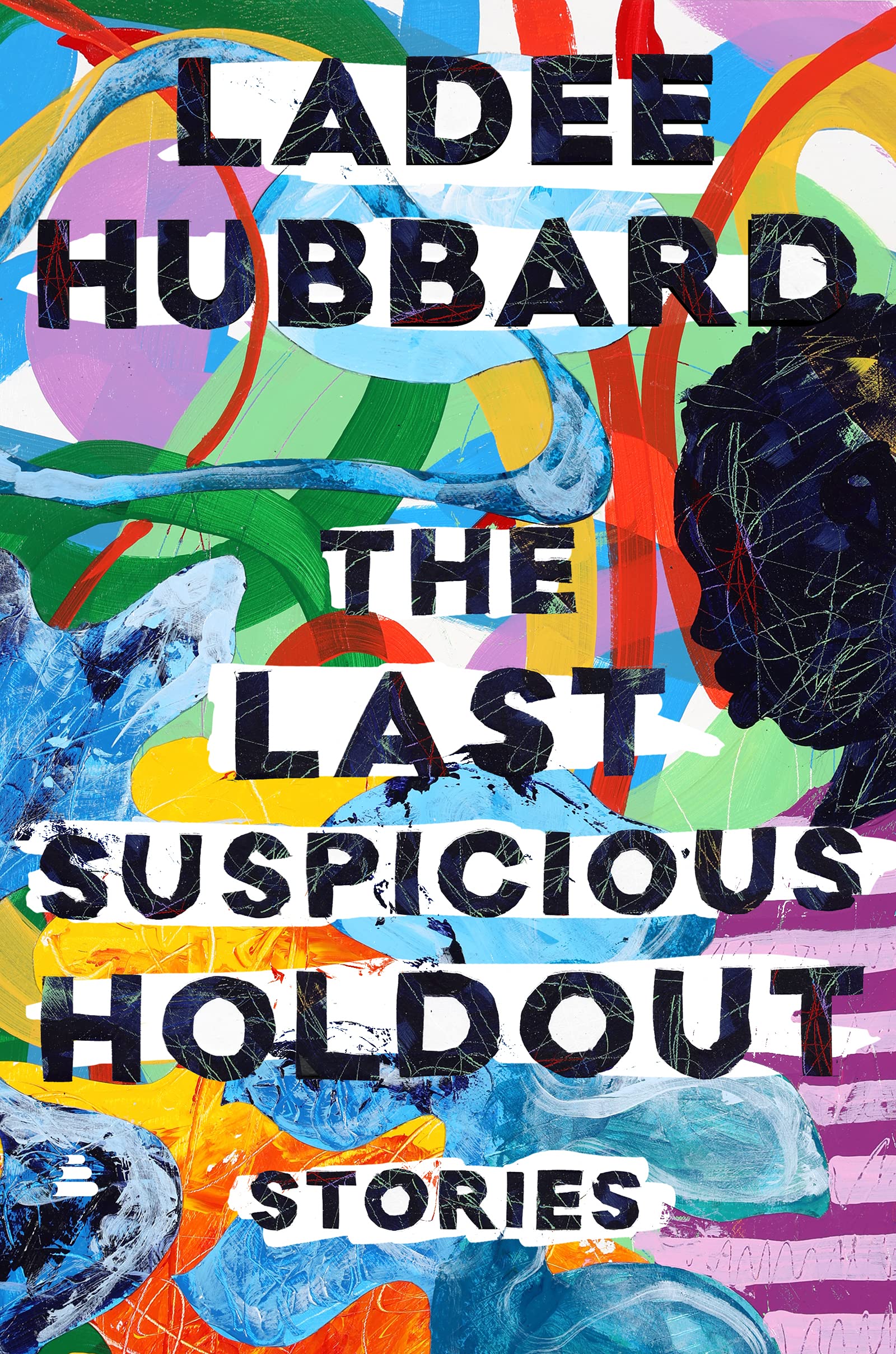 Over a period of fifteen years, the stories in The Last Suspicious Holdout are set in a Black community.
There are thirteen stories in total, interweaving the lives of acquaintances and complete strangers as they move through Black middle-class suburbia in an era when the media is rife with stereotypes of Black "super predators" and "welfare Queens."
What develops as folks come and go from each other's lives is an amazing portrayal of resiliency and hope.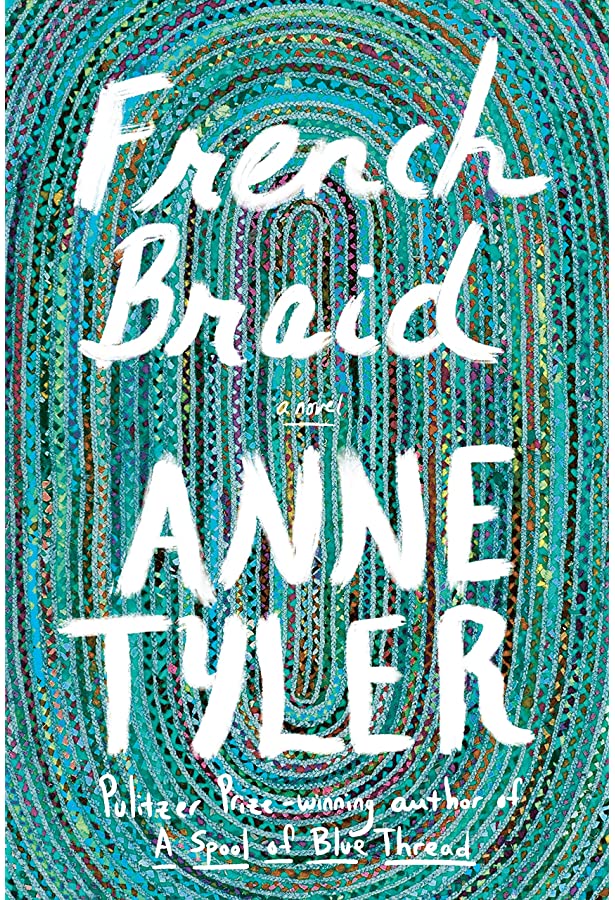 French Braid by Anne Tyler (March 22, 2022)
They take their first and final trip as a family in 1959 over the summer. Ironically, their proximity has led to their growing distance from one another.
Mercy struggles to control her enthusiasm for painting, which interferes with caring for her husband, Robin, and their home. They have two children, boy-obsessed Lily and steadfast Alice, who are quite different people. David, the eldest child, is determined to flee his home.
The Garretts' effects on one another, however, have an indefinable but distinct ripple effect through each generation as these lives progress through the years. Shedding light on how impossible it is to be free from people who love us and how intimately familiar but mysteriously unknown each family is with one another.
READ ALSO!!!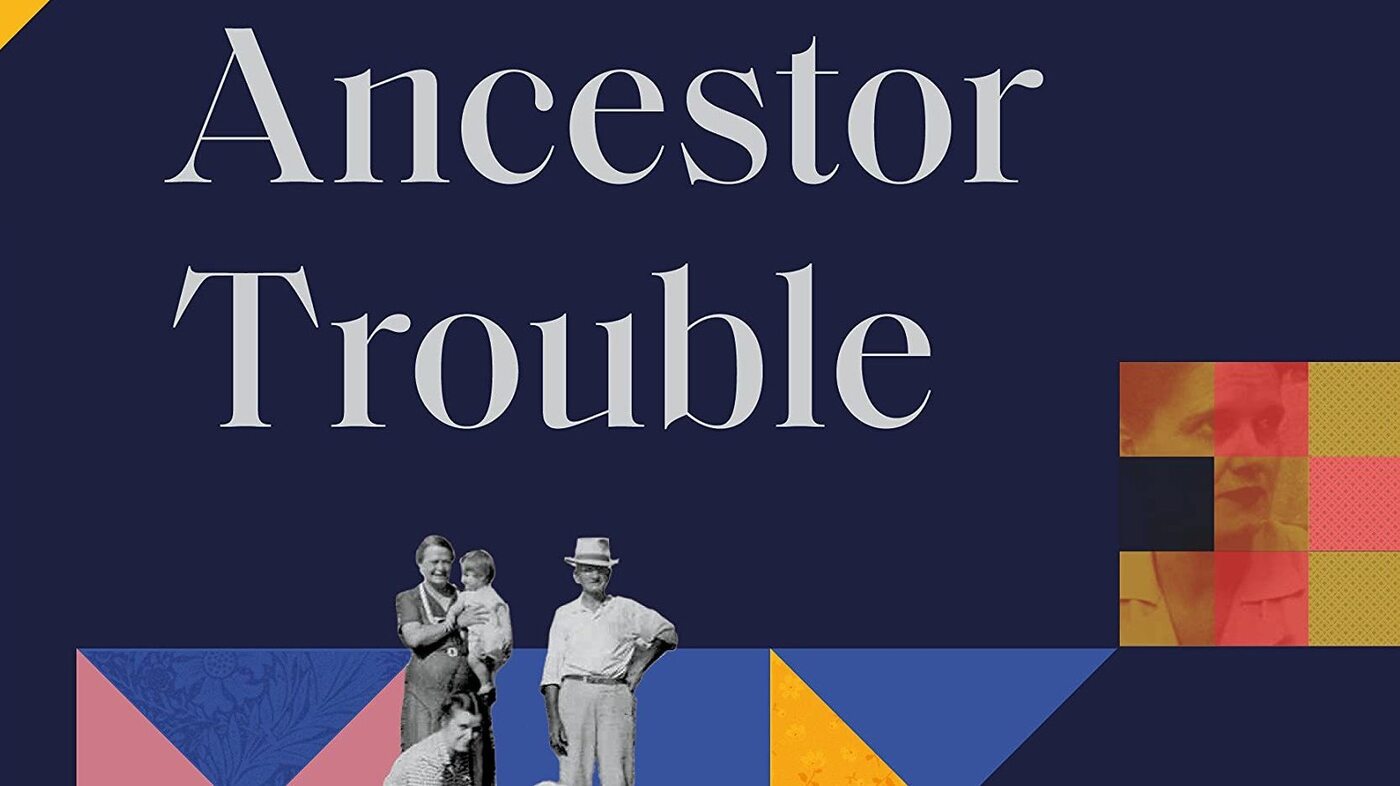 This is one writer's searching, emotional, and motivating endeavor to use genealogy to reveal the lies and contradictions of her own ancestors and to make the case for the transformative opportunities that facing our forebears offers all of us.
Mental illness and religious fanaticism permeated through Maud's maternal lines back to an ancestor accused of being a witch in Puritan-era Massachusetts from her mother's father, who grew up in Texas during the Great Depression and was said to have married thirteen times and been shot by one of them.
The convergence of her parents' lines in Maud gave rise to a worry that she couldn't get rid of, a worry that she would cause the same harm. She sought out deeper answers, so she turned to her own DNA to search for family secrets, and her journey led her into the fields of genetics and generational trauma.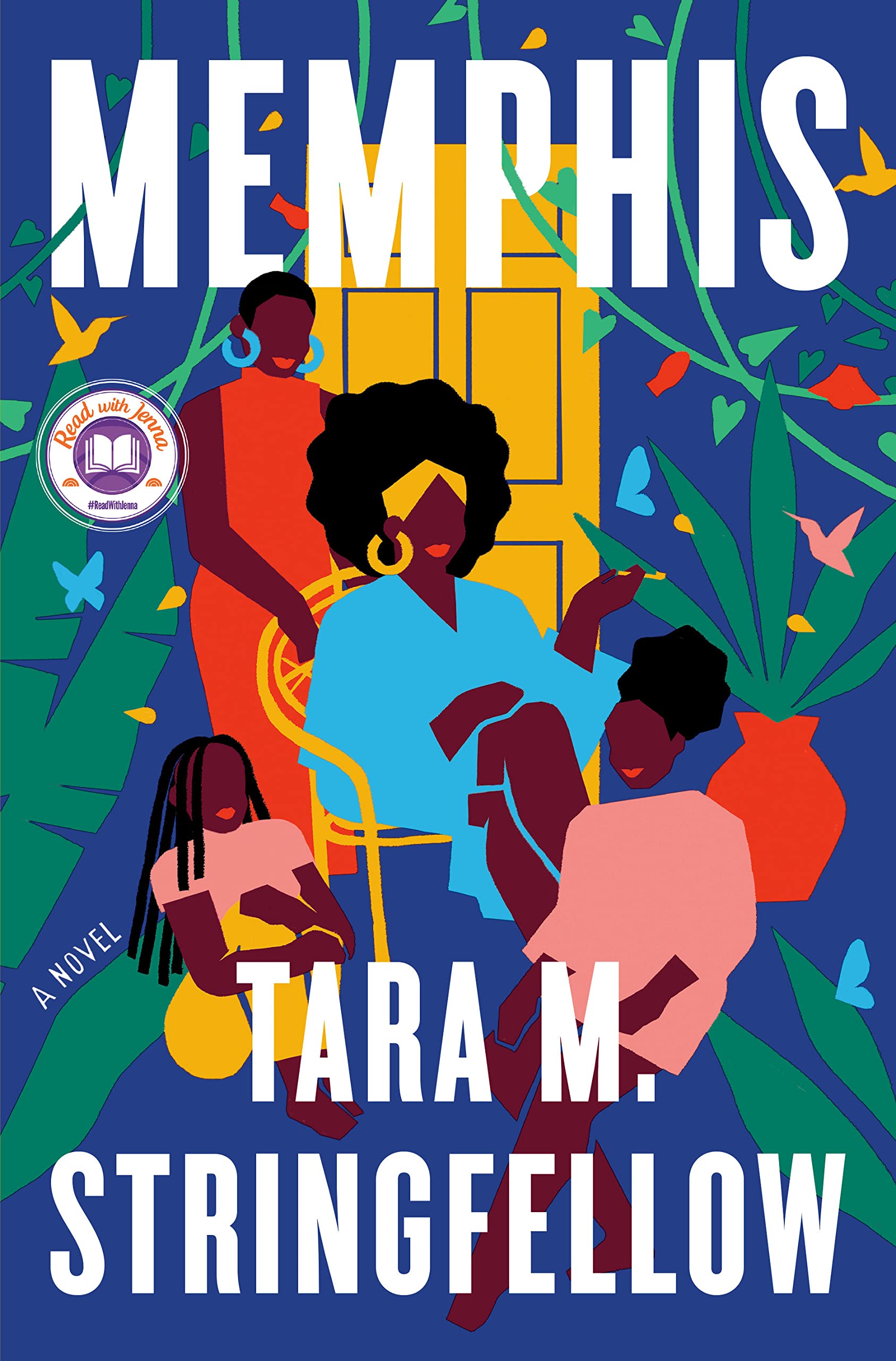 Memphis by Tara M. Stringfellow (April 5, 2022)
Away from her father's explosive temper, ten-year-old Joan, her mother, and her sister flee in the summer of 1995 to seek sanctuary at her mother's maternal home in Memphis. The trajectory of the family has been changed by violence before, though, so this is not a new occurrence.
Before being murdered a few days after becoming the city's first Black detective, Joan's grandfather had built this magnificent home in Douglass, a historical fiction Black cake area, fifty years previously. Family secrets begin to cast a shadow over Joan as she attempts to adjust to her new life, but she finds solace in her artwork—portraits she paints of Memphis residents—as she deals with her problems.
One of Joan's subjects, Miss Dawn, claims to be knowledgeable about curses. Through her tales from the past, Miss Dawn enables Joan to realize that all of her enthusiasm and optimism are actually the continuation of a long matrilineal tradition. And Joan starts to comprehend the tenacity, the tough decisions, and the hopes the women who came before her put on hold so that her life wouldn't have to be defined by loss and resentment.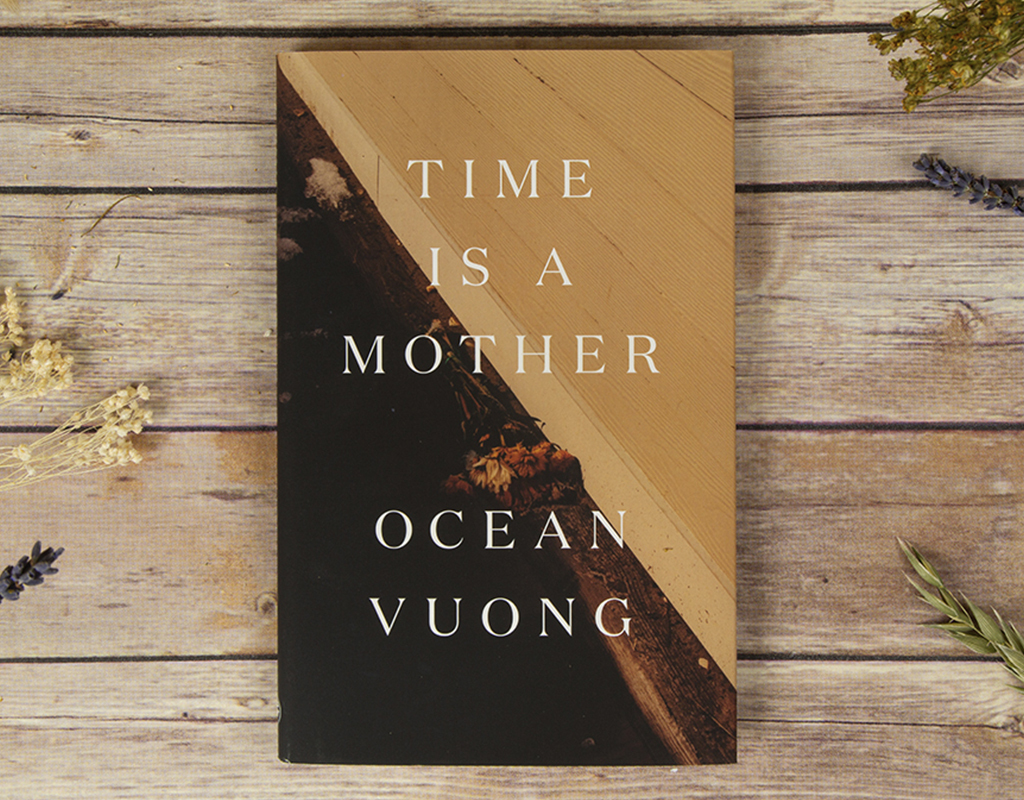 Ocean, winner of awards As he struggles to find life amidst the repercussions of the death of his mother dies, Vuong offers a second poetry collection that is incredibly personal.
Embodying the duality of enduring sadness while being adamant about moving on. By shifting between memories and drawing on the themes of his book On Earth We're Briefly Gorgeous, Vuong addresses issues such as personal grief, what it means to have a family and the price of growing up as an American combat veteran in America.
Vuong's poetry circles have broken lives to discover both restoration and the point of the split while also being colorful, courageous, and energetic.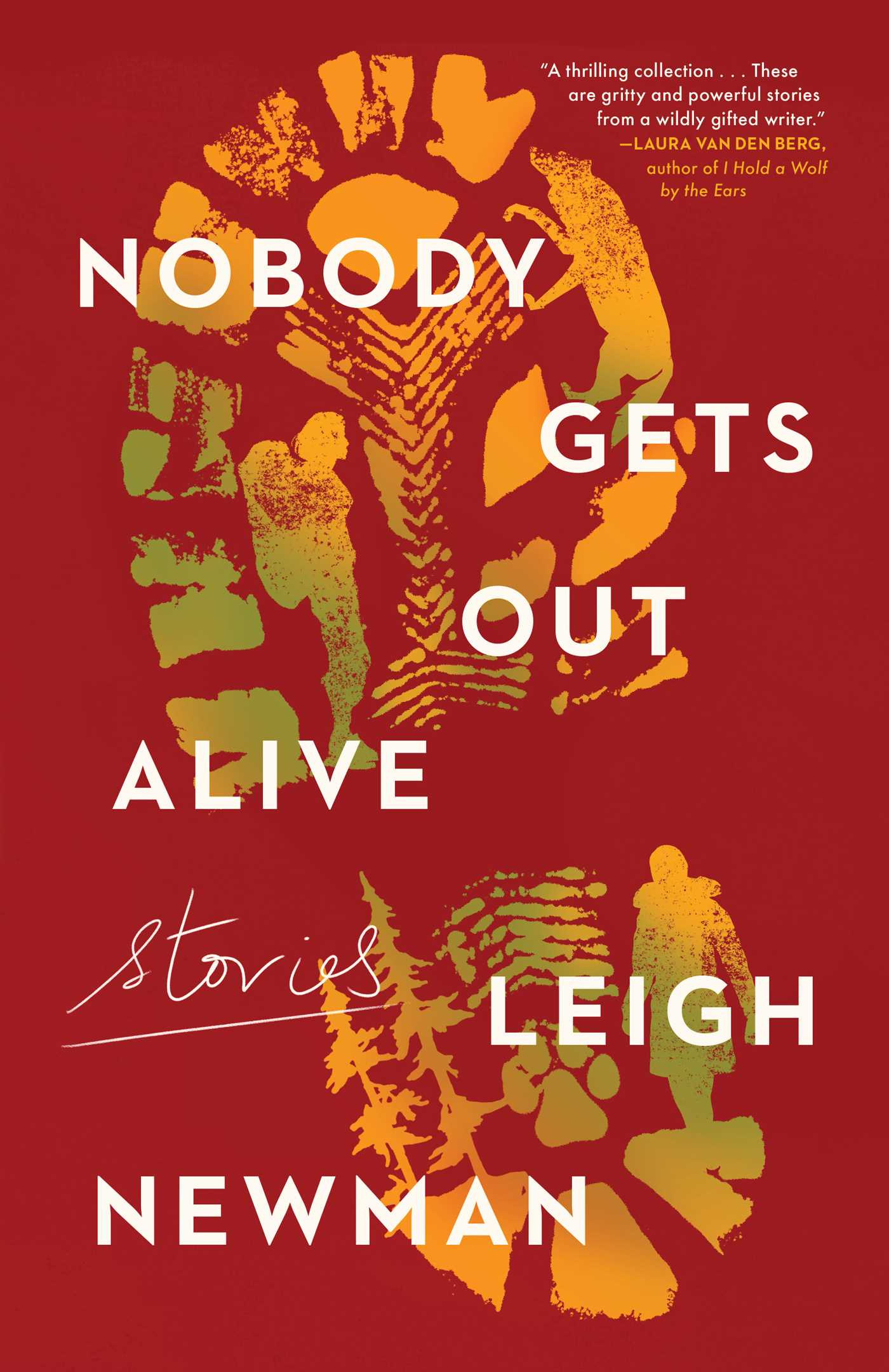 Not only can grizzly bears and charging moose present a threat to Alaskan women, but also their marriages and families, which may be quite taxing. As diverse and powerful as the women who lead them, each narrative is.
The movie "Howl Palace" tells the story of an elderly widow who, after filing for bankruptcy, struggles to sell her home while dealing with the ghosts of her five ex-husbands and a renegade hunting dog. In the title story, "Nobody Gets Out Alive," newlywed Katrina returns to her hometown of Anchorage where she ruins her own wedding ceremony by flirting with the host and escaping with a massive mastodon tusk.
Newman explores the isolated wilderness of the 1970s and 1980s, bringing to life teenage girls and single mothers searching for a wilder, freer, more adventurous America, alongside stories set in today's Last Frontier, which is riddled with suburban development, global warming, and opioid addiction.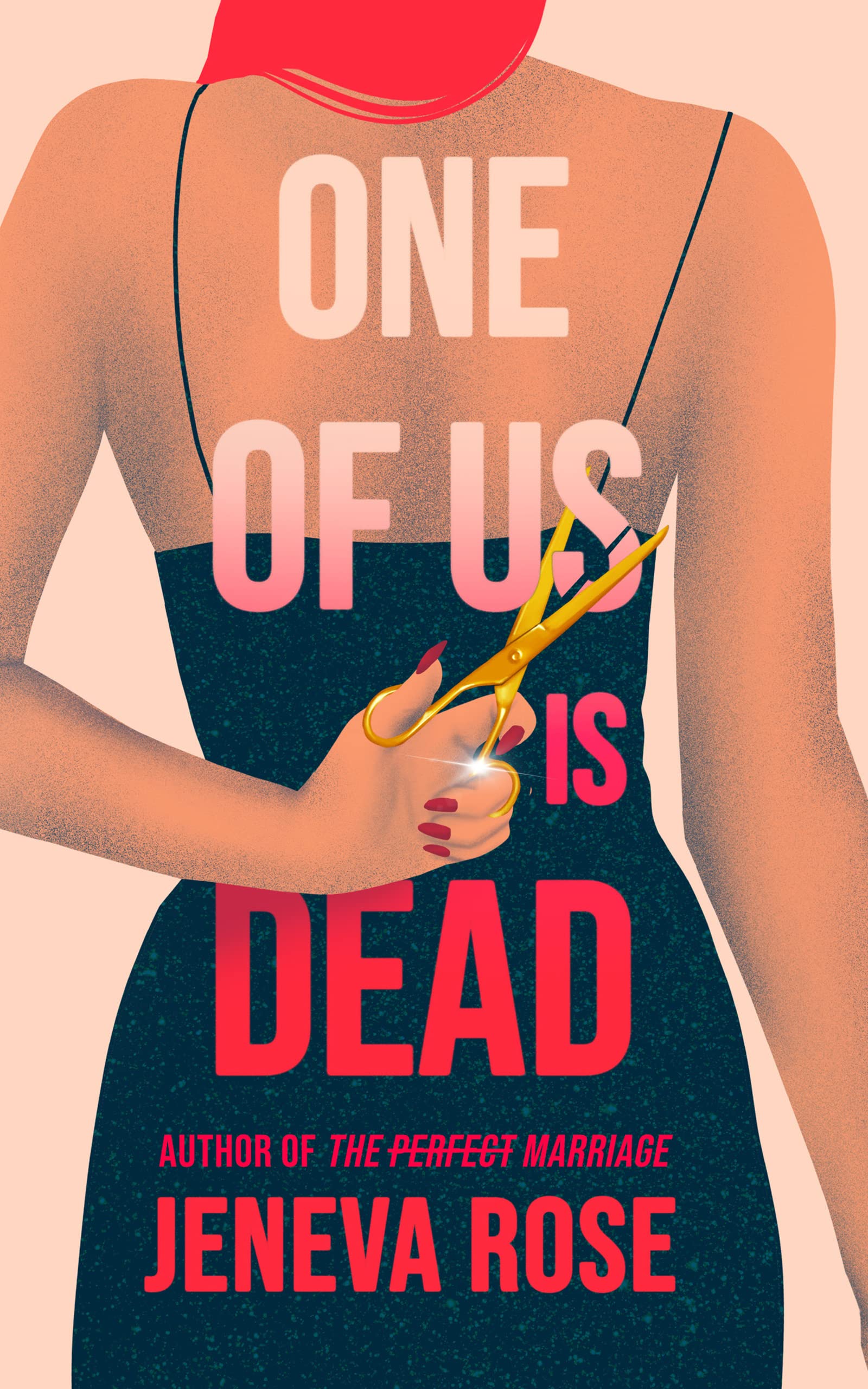 Even though they drive fancy automobiles and live in enormous homes, the women of Buckhead have a competitive edge. Shannon used to be the queen bee of Buckhead, but now that her political husband Bryce has abandoned her and replaced her with a younger lady, she is out for vengeance.
While Crystal has taken Shannon's place, she is completely unaware of the challenges she faces. The opportunity to claim Shannon's crown has finally presented itself to Olivia. She will, however, need to employ every shady, cunning, and deceitful tactic known to man.
Then there is Jenny, who runs the fanciest salon in town, Glow, and is aware of every secret and secretive wish of every one of her customers. No one ever predicted that friendships could be this lethal, despite the fact that they are considered to be complex.
Love Marriage by Monica Ali (May 3, 2022)
Like her father, who was born in India, Yasmin Ghorami is 26 and pursuing a career in medicine. She is also engaged to upper-class Joe Sangster, who is charismatic and famous for being a feminist, and whose powerful mother, Harriet.
Sadly, just as there is a wide gap in the experience levels of Yasmin and Joe's families, there is a wide gap in their sexual histories as well. Misunderstandings and infidelity upend more than just Yasmin and her partner's relationship as the wedding day draws near; they also reveal the truth about her own parents' "love marriage."
These two cultures of these two families are illuminating for the two persons only attempting to understand one another since they are both genuinely funny and profoundly moving.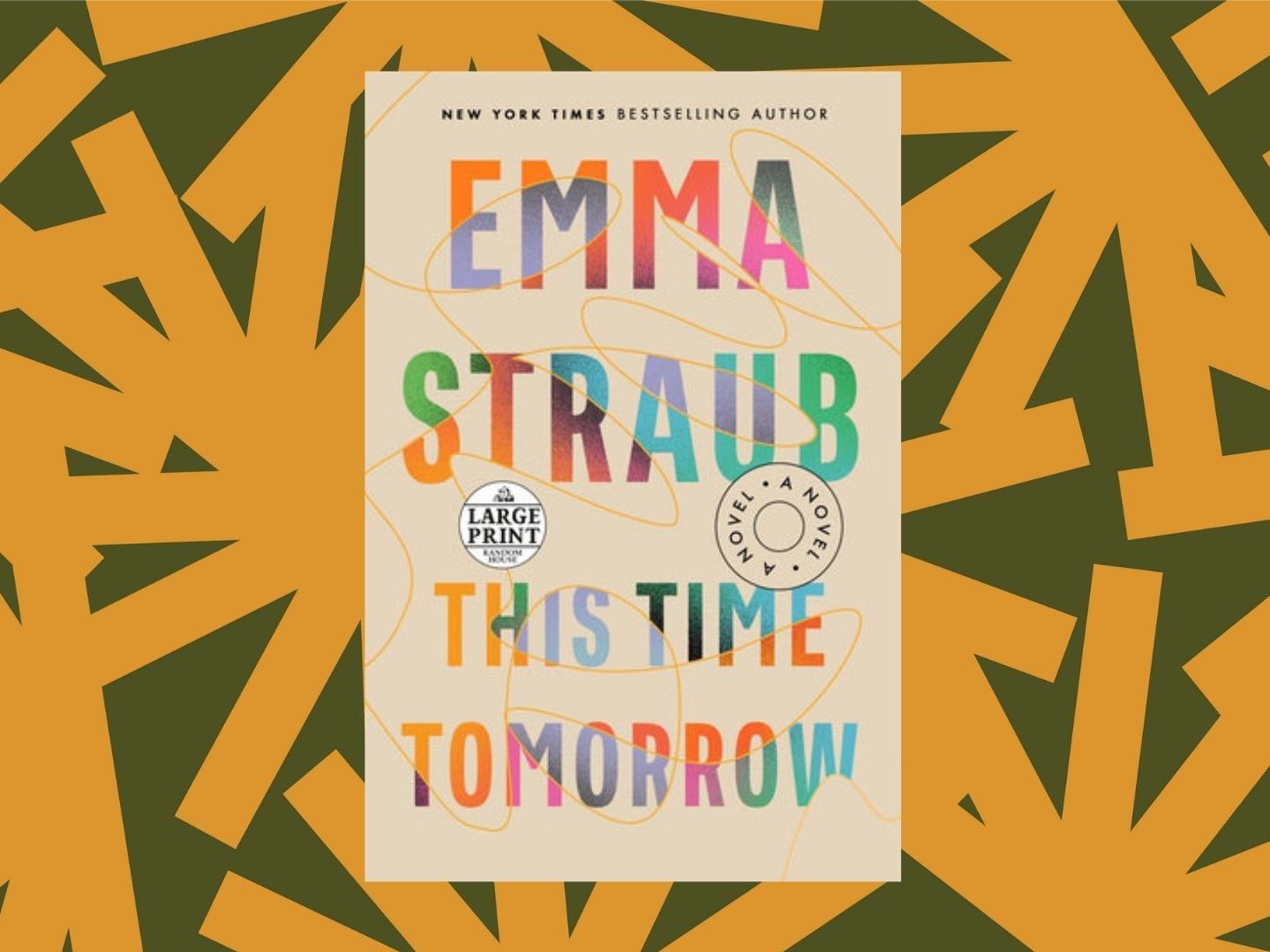 It was the evening before Alice turned 40, and she really has nothing to grumble about. Even if it wasn't precisely what she expected, she likes her job. She enjoys her residence, her current romantic situation, her independence, and her close friendship.
Her ill father seems to be the only thing wrong. On the other hand, when she awakens on her birthday, she is in 1996 and is reliving her 16th birthday. You'd assume her shock would come from her new—or old—adolescent body, but that isn't the case.
Her father, who is still vibrant and endearing at age 40, is the only thing that surprises her. Some old occurrences take on new significance now that she is able to view herself and him from a fresh viewpoint. What would she alter if she had the chance?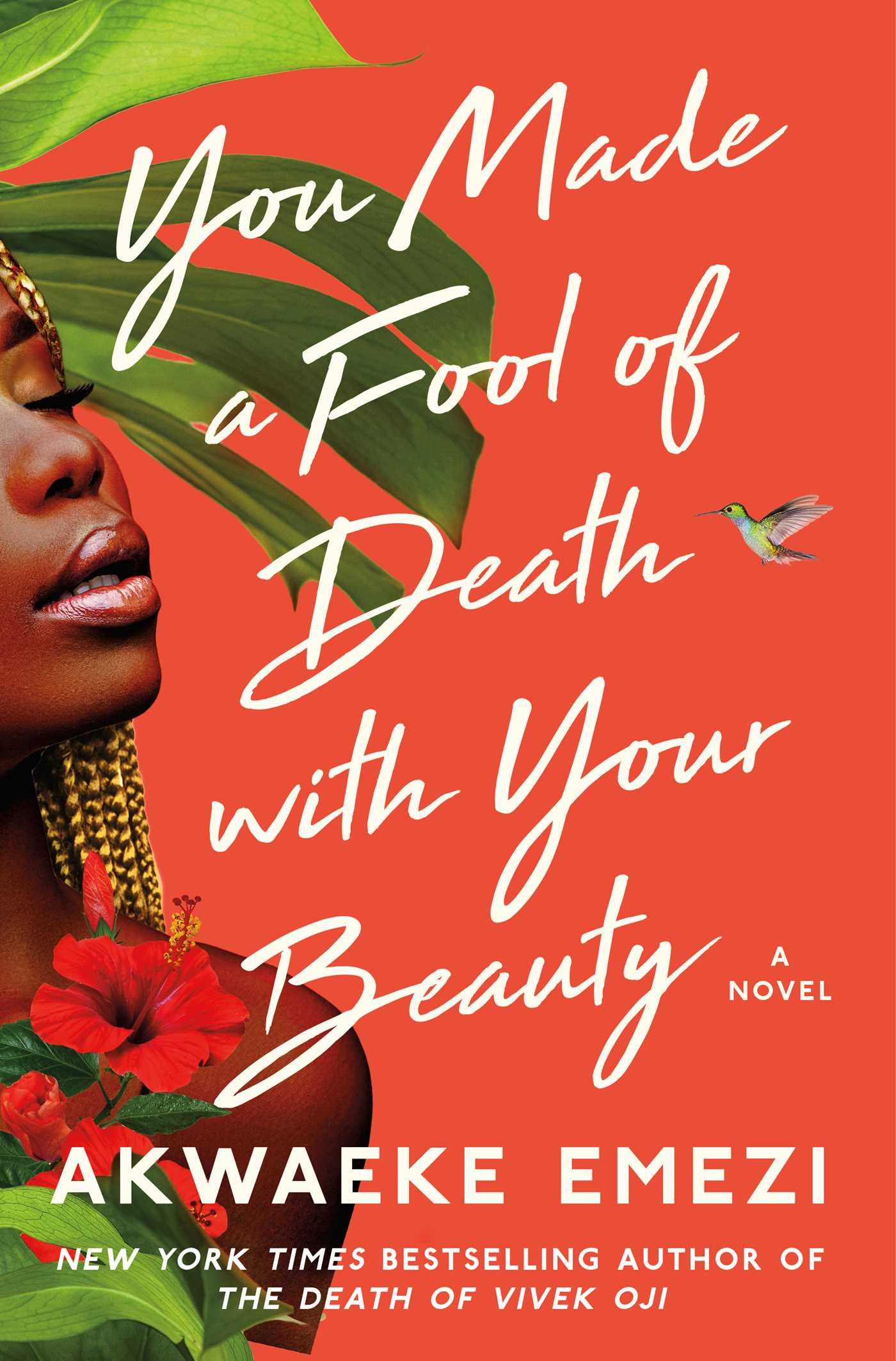 The love story of Fevi Adekola's life was murdered in an accident five years ago, and now she is finally on the verge of recovery. Her best friend Joy believes it's time for Feyi to resume dating, and she shares a brownstone apartment. Feyi is an artist with her own studio.
Since she isn't ready for anything serious, Feyi wants to move very gently. However, a hot encounter at a rooftop party sets off a whirlwind summer she never could have imagined: a lavish vacation to a tropical island, where she dines on delectable meals in the opulent home of a celebrity chef, a significant curator who want to direct her art career in the proper direction, and even the beginning of a romantic relationship with the ideal man.
She might put everything on the line for him, though, in exchange for the thrilling danger she experiences each time she makes eye contact with the one person in the home she is forbidden from having. Feyi must determine whether or not she is truly prepared to start a new life and what that will entail for both her present and her history. A new life is not without its challenges.
Half-Blown Rose by Leesa Cross-Smith (May 31st, 2022)
Vincent chooses to flee to Paris when her husband, Cillian, writes a best-selling book that uncovers details about his past and jeopardizes their marriage.
She enjoys the company of her energetic pals while exploring the city's streets and viewing the artwork. Moreover, Loup, a young man who encourages her to reopen, takes an interest in her.
While Vincent is preparing to reunite with her husband at their son's wedding after some time apart due to their romance with Loup, things become more complicated. The decision between her old life and the new path she has found must be made by Vincent as Cillian does all in his power to win her back.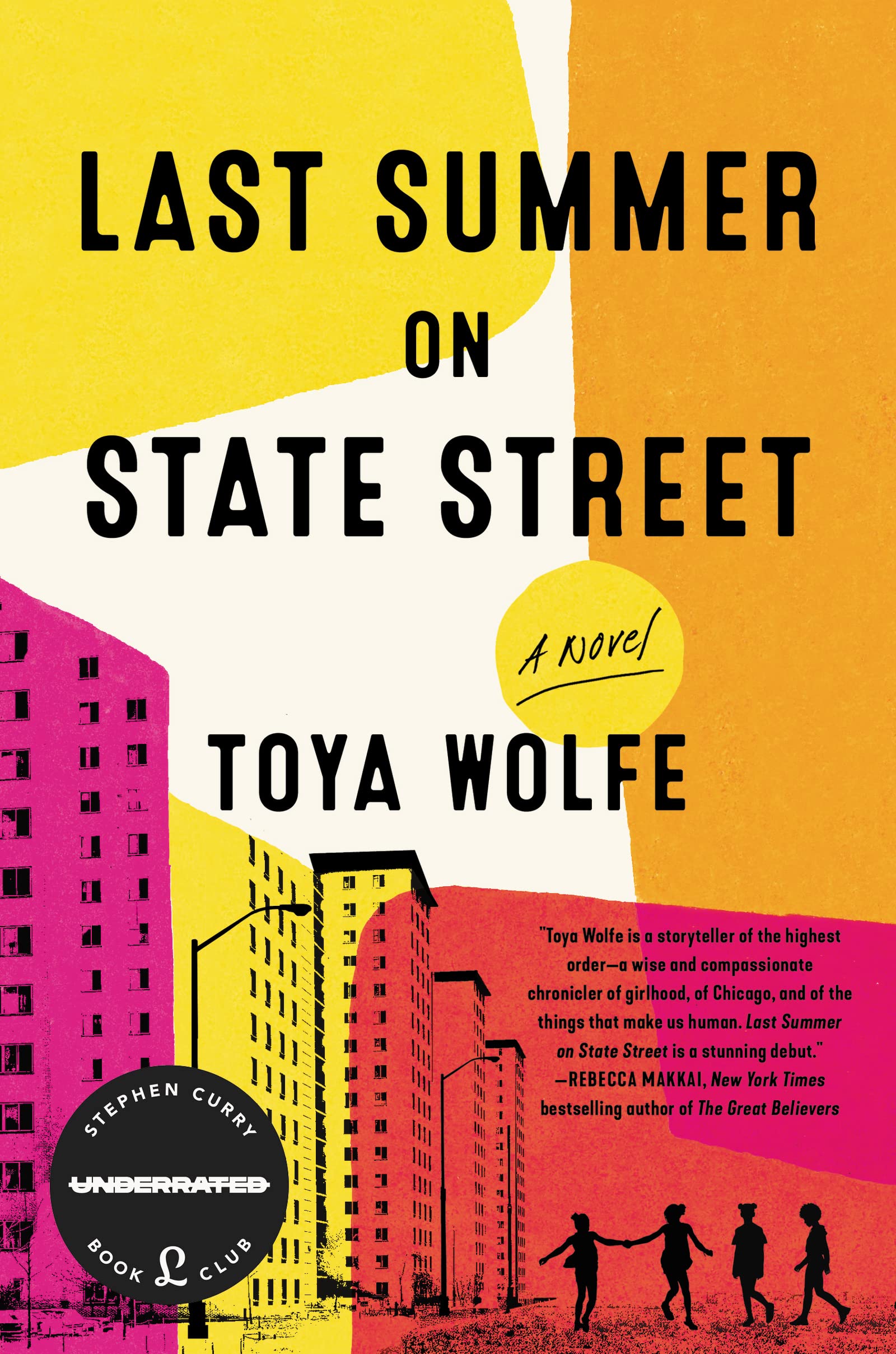 Felicia "Fe Fe" Stevens is a resident of a building in Chicago in 1999 that is scheduled to be demolished by the Chicago Housing Authority.
She develops acquaintances with two other neighborhood girls, and for a brief period of time, their group gives her a sense of security and faith. Until Fe Fe meets Tonya, who alters the group's dynamic and transforms the lives of all four females.
Their relationships with one another and their family units also deteriorate as their neighborhood does. Years later, Fe Fe recalls the summer that altered everything and makes an effort to recover the love loss that never faded. A stirring tale of making friends, regaining one's past, and discovering a place to call home.
READ ALSO!!!
NSFW by Isabel Kaplan (July 5th, 2022)
The unnamed narrator of NSFW, who is the daughter of a well-known feminist lawyer, finds herself in a moral bind after starting a new job at a major television network and becoming aware of the inequities that come with it.
She hears tales of sexual harassment and abuse in the office and finds that her ideas are only given attention when they are mirrored by a male coworker.
When her personal and professional worlds meet and she is forced to choose between her dream career and her own empowerment, her strategy to keep her head down until she is in charge is upended.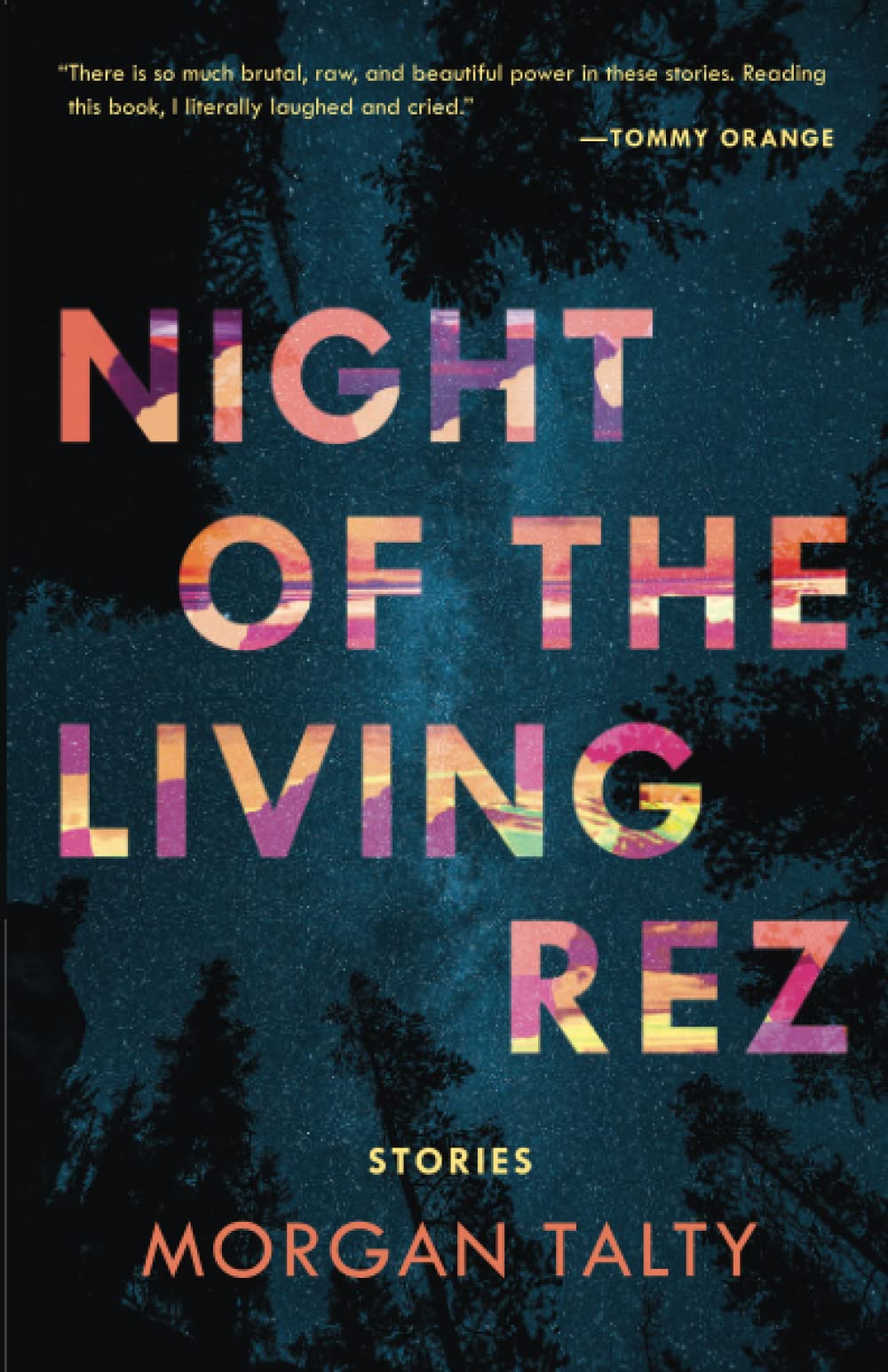 Night of the Living Rez examines a number of stories about Penobscot life in the twenty-first century in a compelling representation of an Indigenous community.
A man finds his friend passed out in the woods after trying to score some pot; an Alzheimer's patient projects the past onto her grandchild, and two buddies attempt to plunder a tribal museum.
A boy finds a jar that bears a curse that causes his family to fall apart. Morgan Talty creates an unforgettable portrayal of a town that struggles to get past its tragic history while preparing for an uncertain future in twelve luminous pieces.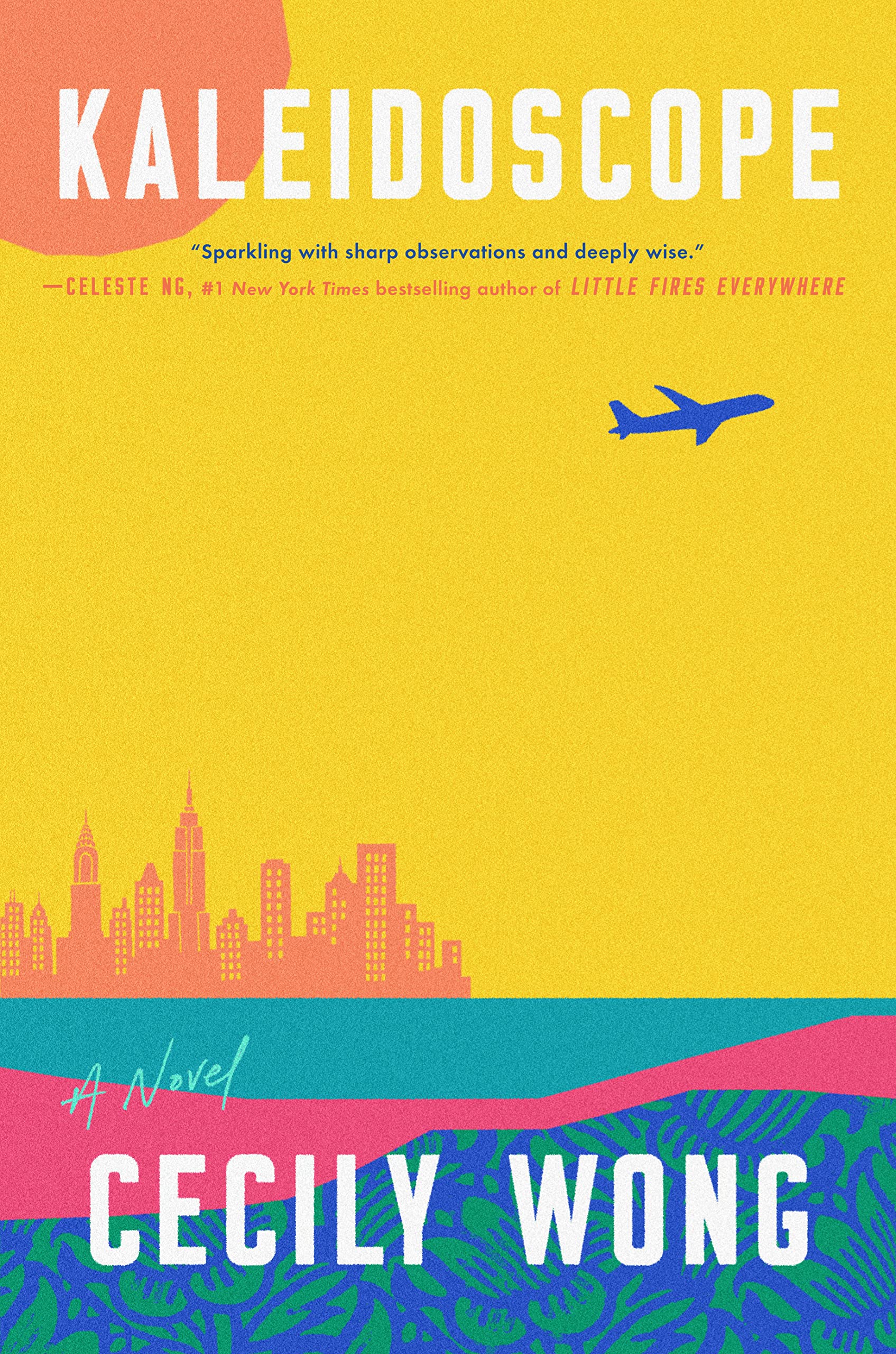 Kaleidoscope by Cecily Wong (July 5th, 2022)
Brighton, a multiracial Chinese American family, is well-known for founding Kaleidoscope, a retail behemoth that imports luxury products from all over the world. Despite the fact that Morgan is favored by the media and her parents, the Brighton daughters, Riley and Morgan, are best friends.
Riley, however, is forced to reevaluate everything she believed to be true stories about her loved ones and herself after a horrible accident that permanently alters the family.
Riley sets out on a journey across the world to discover the truth with an odd travel companion. Kaleidoscope is a tragic, humorous, astute, and important tale that examines the American Dream and what it means to be a family.
In the midst of the civil rights movement, Washington, D.C.'s restaurant owner Eva Cardon is 24 years old. A young senator named Courtland Hardiman Kingsley IV wants to improve people's lives.
Their attraction to one another is evident when they come into contact because of a shared passion for equal-rights activism. But it's also dangerous.
Eva and Courtland must determine whether their principles and their love are worth jeopardizing their aspirations in order to avoid the censure of their families and the wider public.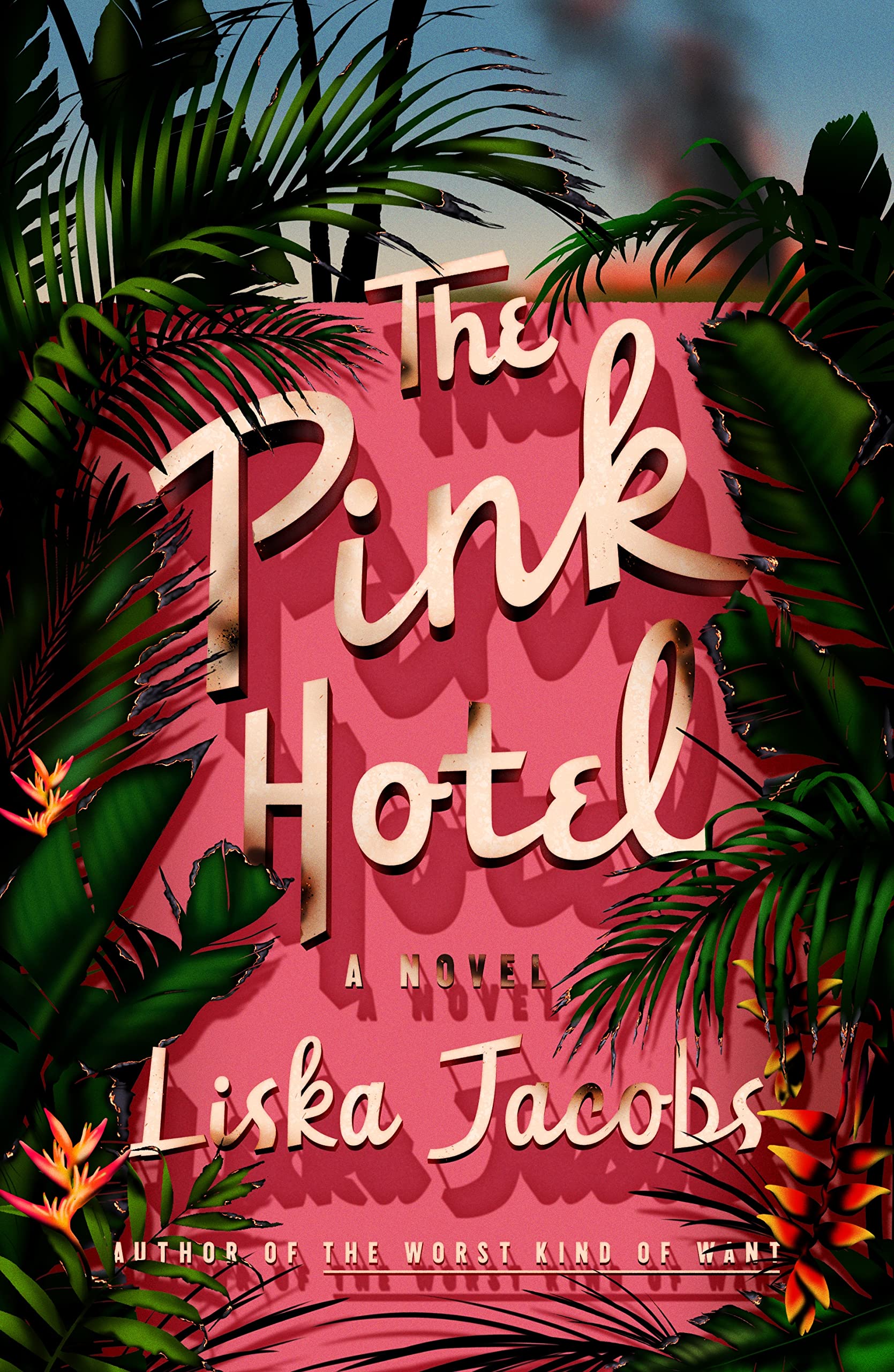 The Pink Hotel by Liska Jacobs (July 19th, 2022)
The general manager of the renowned Pink Hotel extends an invitation to newlyweds Kit and Keith Collins and offers them an opulent stay in an effort to win Keith over. Keith is tempted by the opulence of the hotel and wonders whether he should accept the job instead of staying in his little village.
However, as soon as they get there, wildfires break out in the mountains surrounding Los Angeles, sparking rioting and outages in the entire city. During the pandemonium, The Pink Hotel closes its doors to visitors, leaving Kit and Keith alone with a group of affluent, eccentric guests who seek refuge and a good time there.
Keith is forced to confront the unpleasant truths about greed, love, and a dubious class system as hostility between visitors and staff grows as the California flames rage on.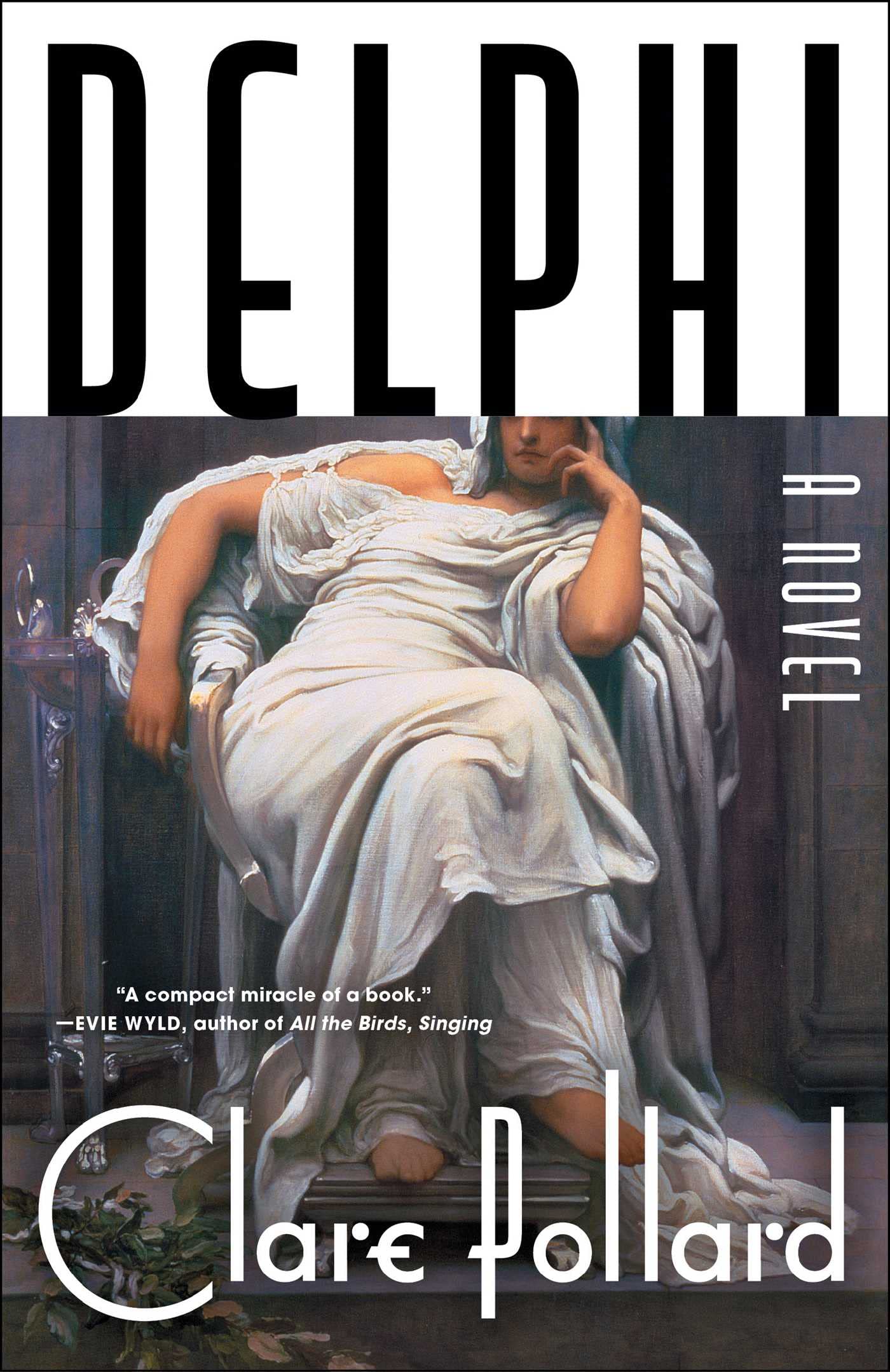 Delphi by Clare Pollard (August 2nd, 2022)
A nameless narrator discovers how to manage her own life in the midst of the mayhem as London struggles to cope with the unusual circumstances brought on by Covid-19.
She is a classics student who studies ancient prophecies and grows fascinated by the idea of foretelling the future. Her studies divert her focus from her family and the threat already at the gate as she investigates prophecy through palm read book lists, animal behavior, and wine.
Delphi skillfully captures our reality via the prism of myth, eloquently capturing the joys and hardships of life in an unpredictable environment.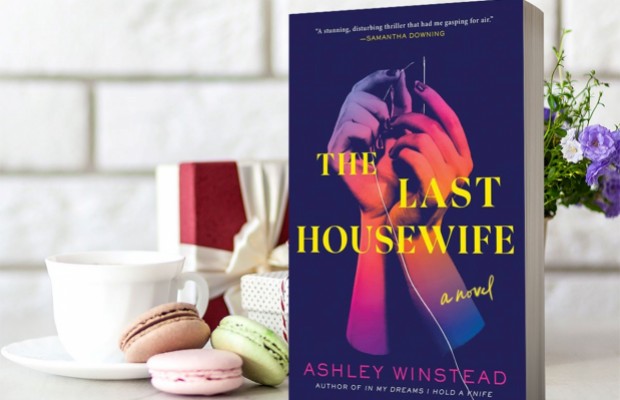 The Last Housewife by Ashley Winstead (August 16th, 2022)
Shay Evans and her companion Laurel encountered a charming man in college who introduced them to a perilous cult. Shay and Laurel were the only ones to succeed in escaping by their senior year.
But eight years later, when Shay learns of Laurel's passing, she begins to wonder if her history was adequately buried. Shay heads to upstate New York in search of information with the assistance of her go-to true-crime podcast host.
Shay is drawn into a world of power and wealth after discovering Laurel's trail, which forces her to consider her own involvement. In her pursuit of justice, how far is she willing to go and what is she willing to sacrifice?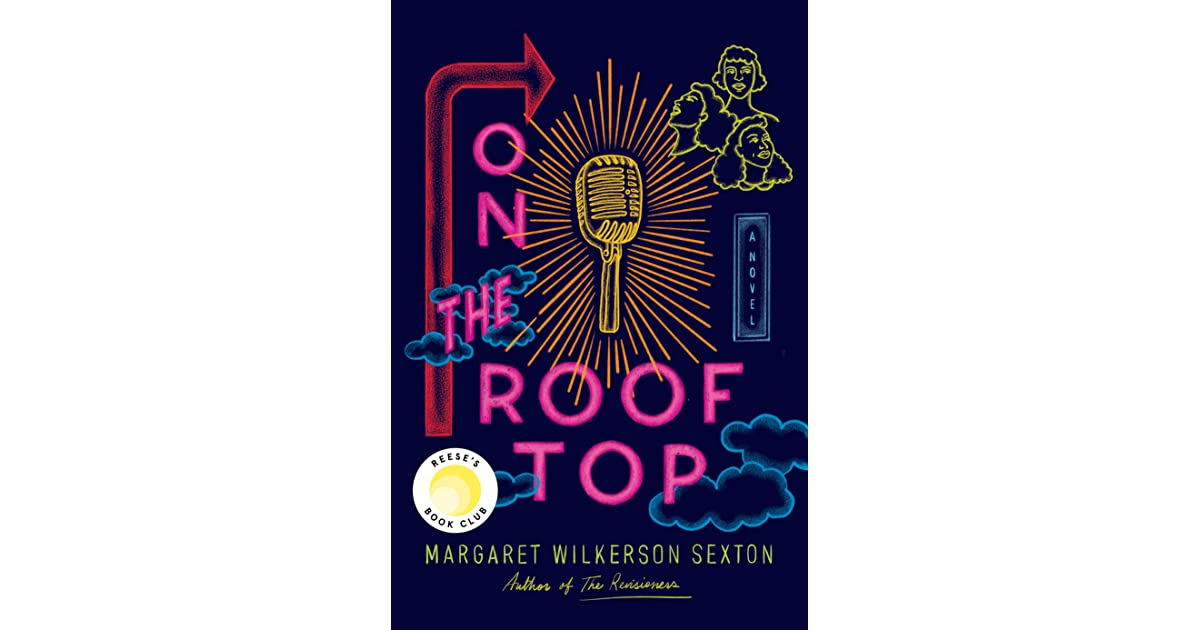 On the Rooftop by Margaret Wilkerson Sexton (September 6th, 2022)
Ruth, Esther, and Chloe are referred to as "The Salvations" in 1950s San Francisco. The three sisters have developed into a well-known Fillmore female band under the guidance of their mother, Vivian.
Vivian sees the opportunity she's been waiting for when talent management makes her a proposal that will put her girls in the spotlight. But her daughters have grown into women with independent interests that their mother is unaware of.
One sister decides to fight back as the area gentrifies and homes are sold, one turns to an ex-boyfriend for solace, and the third is determined to make her voice heard. If Vivian doesn't learn to keep her neighborhood and family together, she will eventually lose control.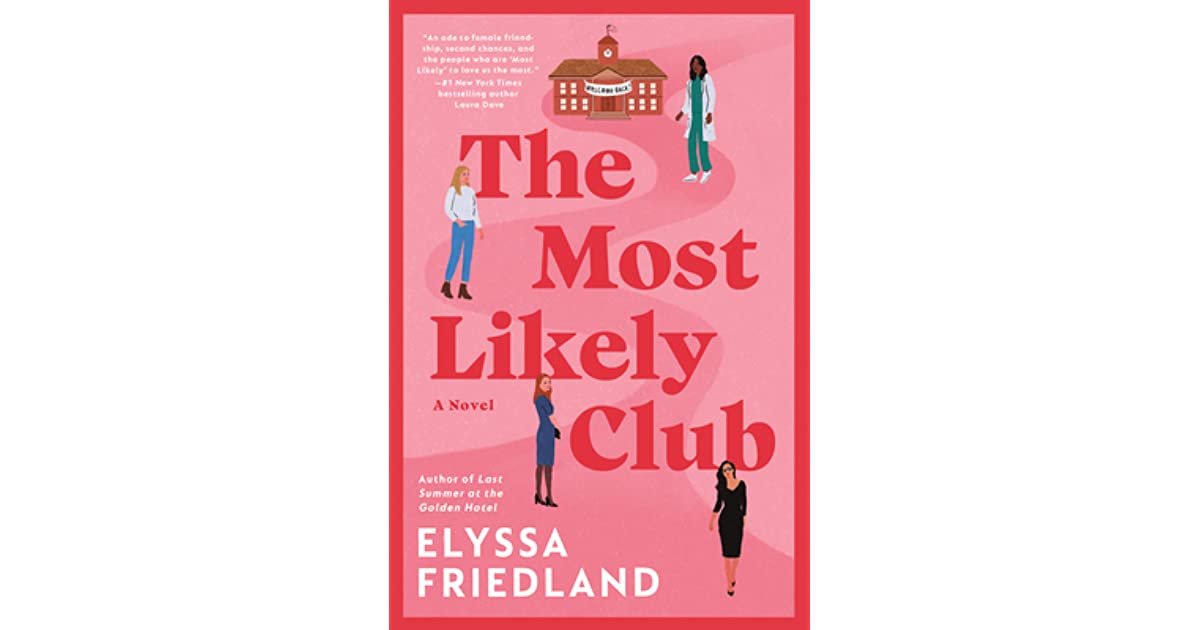 The Most Likely Club by Elyssa Friedland (September 6th, 2022)
Best friends Melissa, Priya, Tara, and Suki are high school seniors in Bellport, Connecticut, in 1997, and they all have promising futures. Their yearbook accolades, such as Most Likely to Win the White House, Cure Cancer, Open a Michelin-Starred Restaurant and Join the Forbes 400, attest to each girl's immense potential.
The women, however, fear that they will eventually have to admit that they haven't done anything of the sort at their high school reunion, which will take place 25 years from now.
The girls open their yearbooks again and reflect on their previous goals after hearing a shocking surprise from a classmate. They make a commitment to carry out their plans because they want to fulfill the ambitions they had as children and to make their younger selves proud.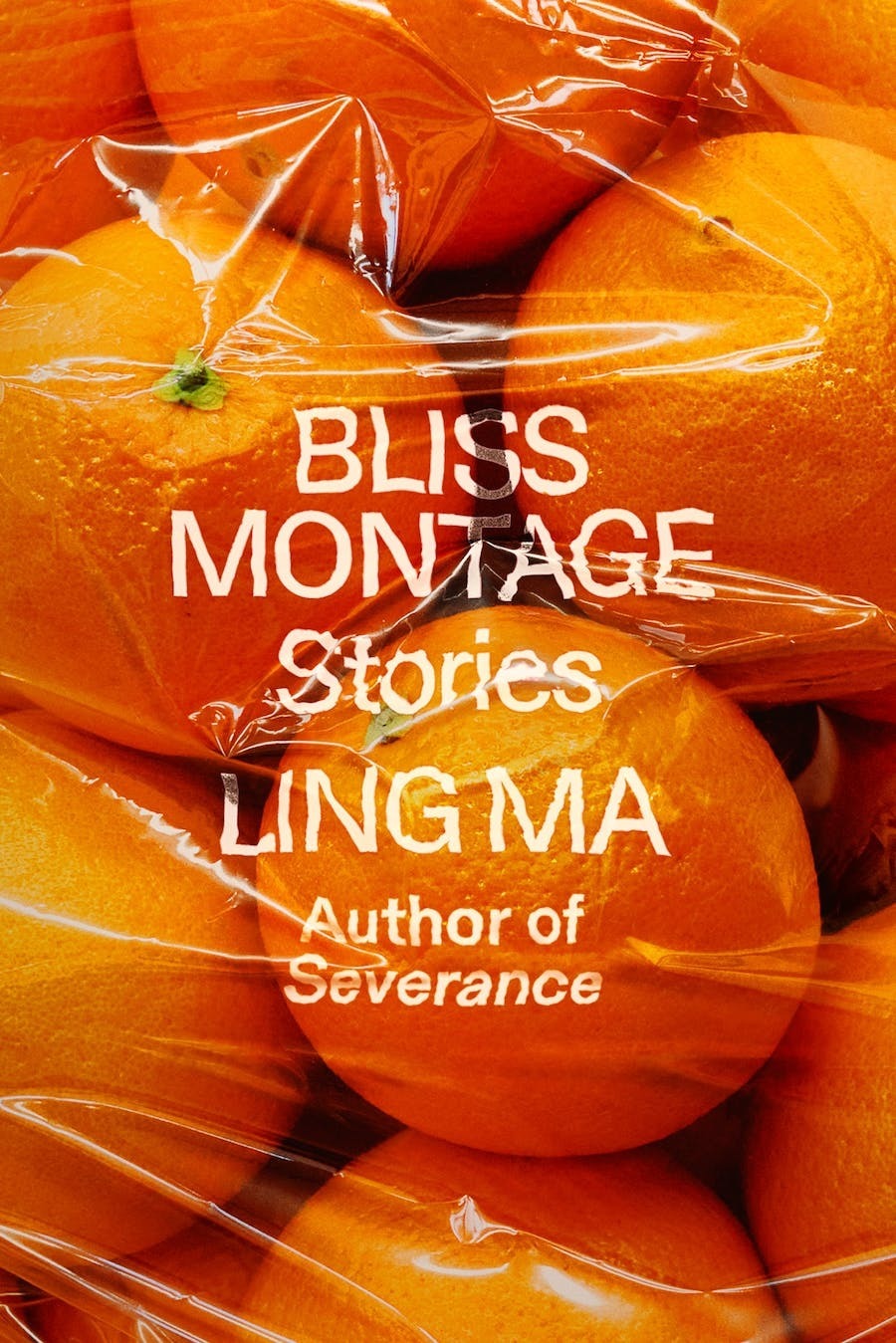 Bliss Montage by Ling Ma (September 13th, 2022)
Ling Ma investigates ideas of love, isolation, possession, friendship, motherhood, and home in this collection of eight distinct stories.
Among the intriguing stories in the collection are those about a woman who lives in a house with all of her ex-boyfriends, a drug that renders you invisible, and a perilous ritual that has the power to heal anyone. Ling Ma persuasively presents fantastical situations that might not be so far from our grasp.
READ ALSO!!!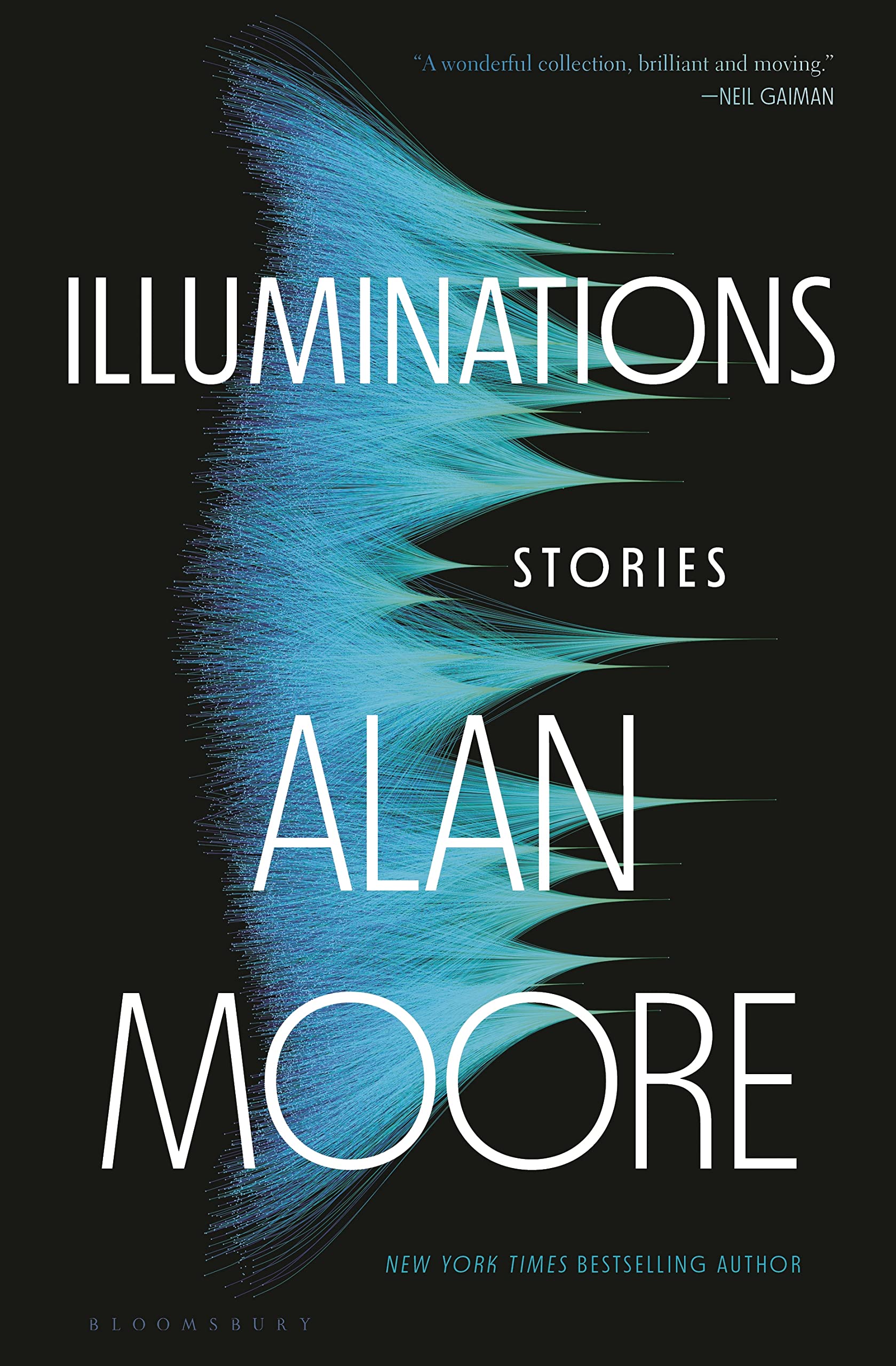 Illuminations by Alan Moore (October 11th, 2022)
With tales of lovable individuals and unearthly animals, Alan Moore delves into existential and supernatural topics in this collection of short stories.
These extraordinary tales include, among others: "A Hypothetical Lizard," "Not Even Legend," "Illuminations," and "What Can We Know About Thunderman." The wonder in the everyday is captured in Moore's art, exhibiting the elegance of creativity and imagination.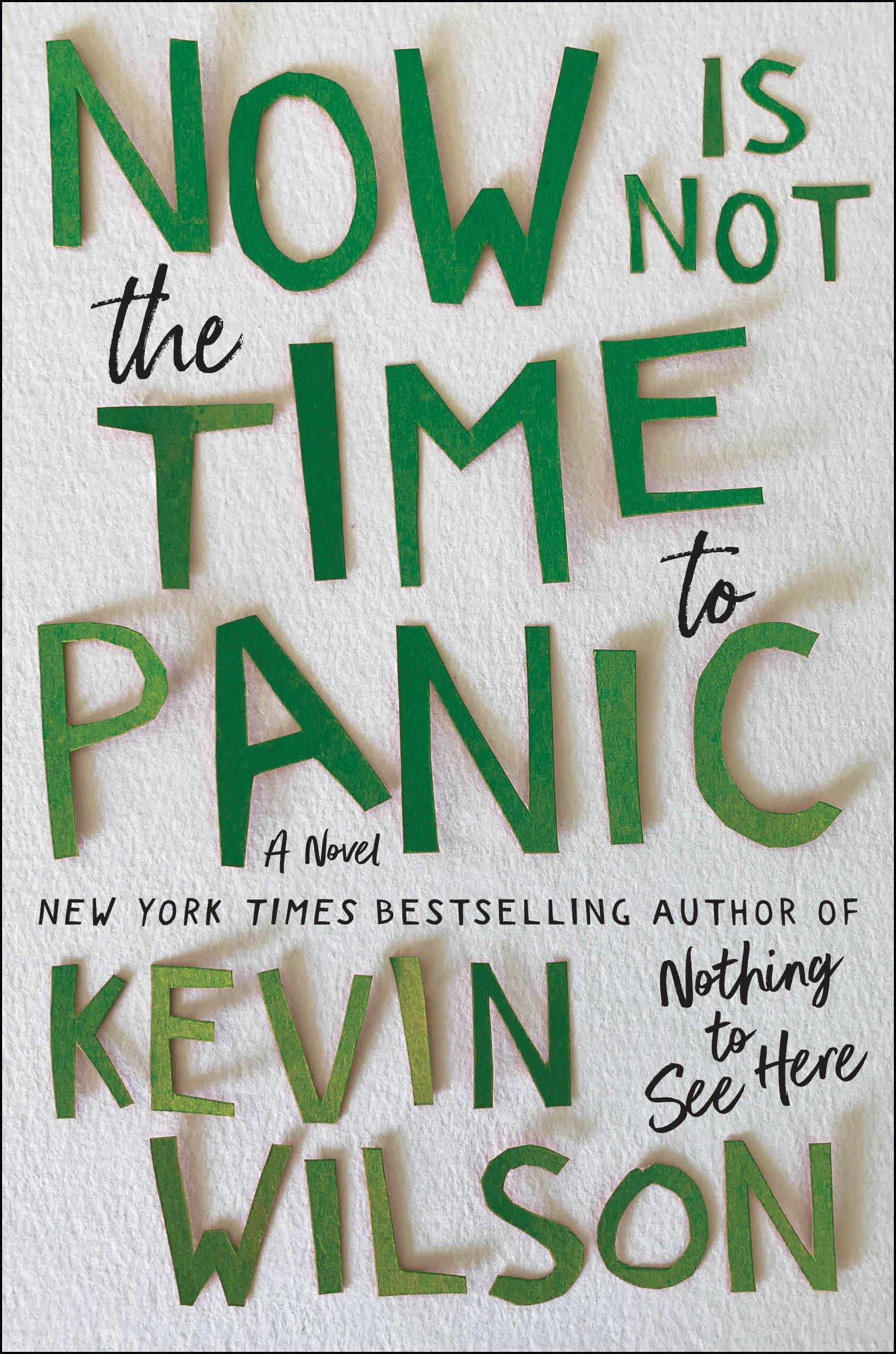 At the age of sixteen, Frankie Budge meets Zeke, a gifted artist who has recently relocated to Coalfield, Tennessee. As a promising writers, Frankie and Zeke instantly click romantically and creatively.
The two collaborate to design a poster with the enigmatic line: "The edge is a shantytown full of gold hunters." We are runaways, and the law is ravenous for us. But then the posters start to appear all over, and soon there are rumors about where they came from that put Frankie and Zeke in jeopardy.
Frankie receives a call from a journalist inquiring about the Coalfield Panic of 1996 twenty years later, by which time she is a well-known novelist, a mother, and a wife. Now that her new life had been established, Frankie must learn how to keep her secrets hidden.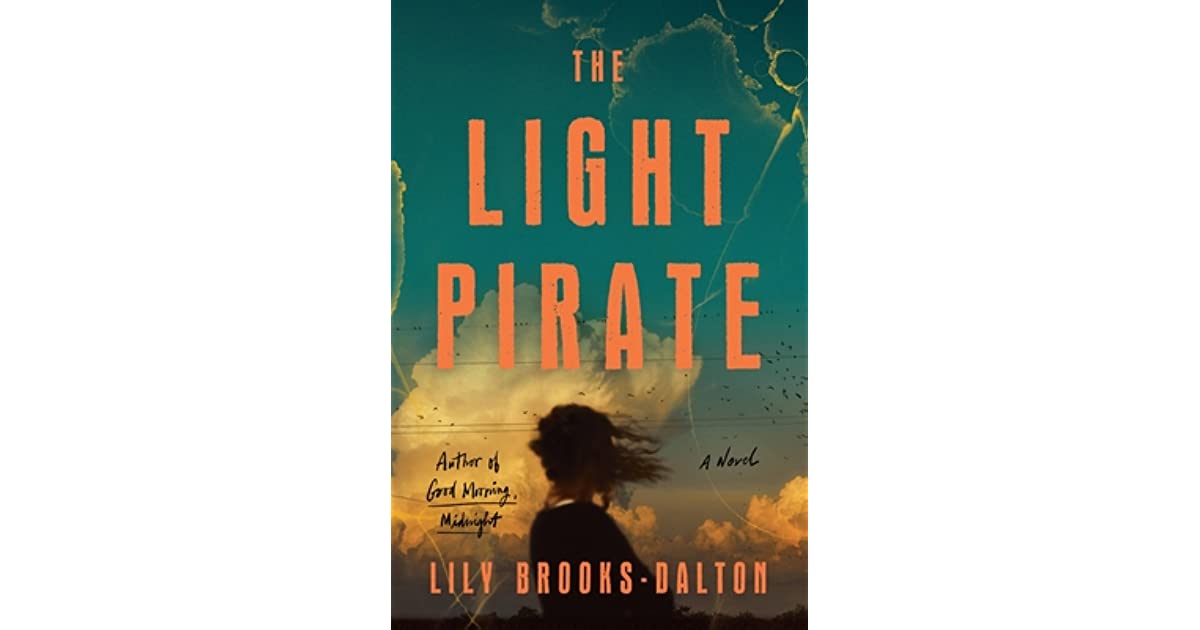 The Light Pirate by Lily Brooks-Dalton (December 6th, 2022)
Frida Lowe herself was pregnant before her due date and all alone when a strong hurricane decimates Florida. She has the baby on her alone and names her Wanda after the storm while her husband is out looking for their two kids, who vanished shortly before the strong winds arrived.
Wanda develops while Florida continues to suffer from the harsh weather. She learns to adjust to the people as well as the constantly shifting environment from youth to maturity. In a place changed by the elements, she makes friends, loses others, and looks for a place to call home.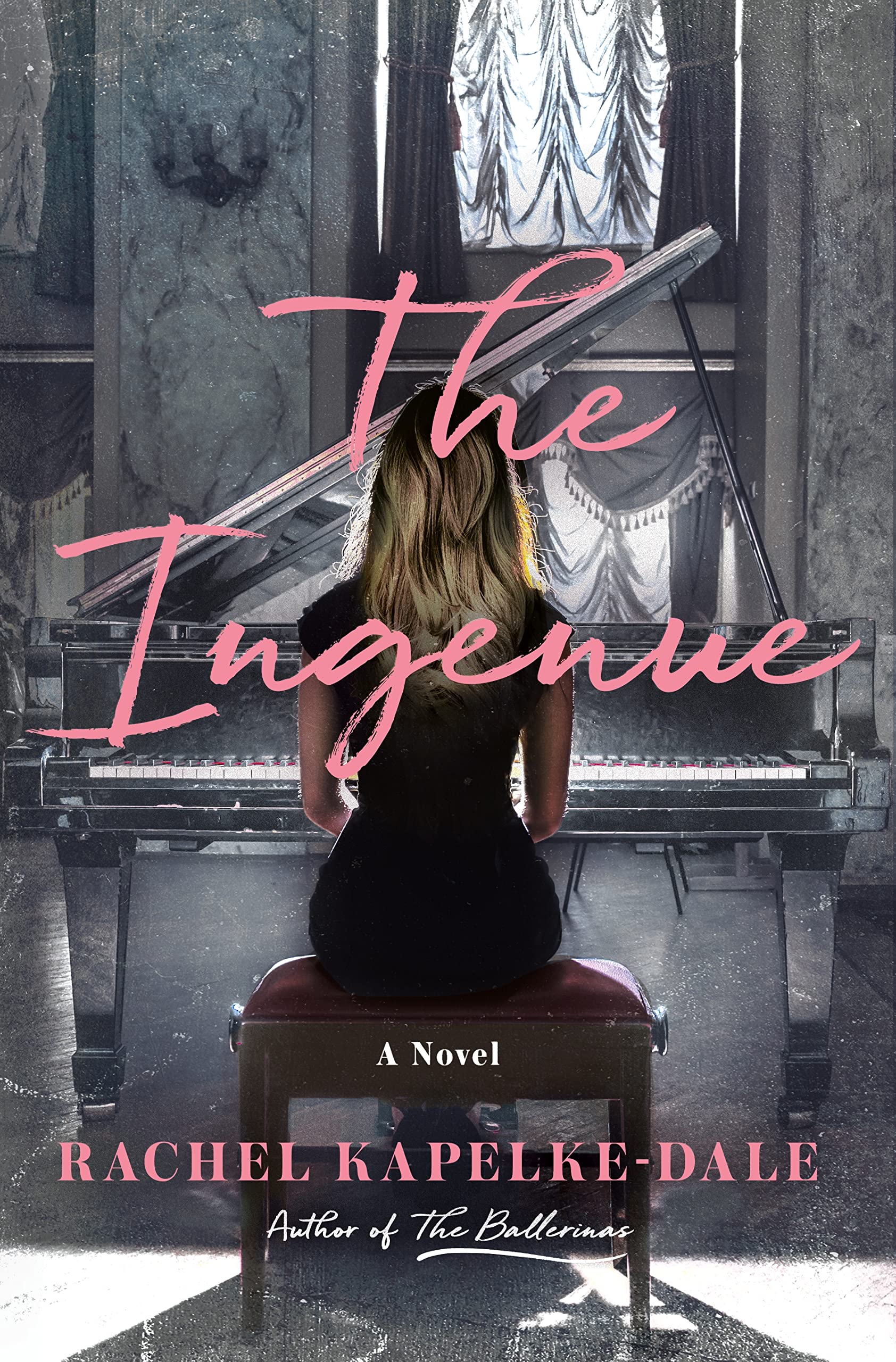 The Ingenue by Rachel Kapelke-Dale (December 6th, 2022)
Saskia Kreis, a former piano prodigy, returns to Milwaukee after learning of her mother's sudden passing. She is ready to take over Elf House, the family estate until she learns that they have granted it to a man with whom she had a troubled past.
She must now go into her past in order to find the solutions she seeks and make an effort to recover her heritage while protecting her secrets. Saskia's journey is a dark, engrossing, and disturbing novel about familial ties, the demands of genius, and the stories we make ourselves.